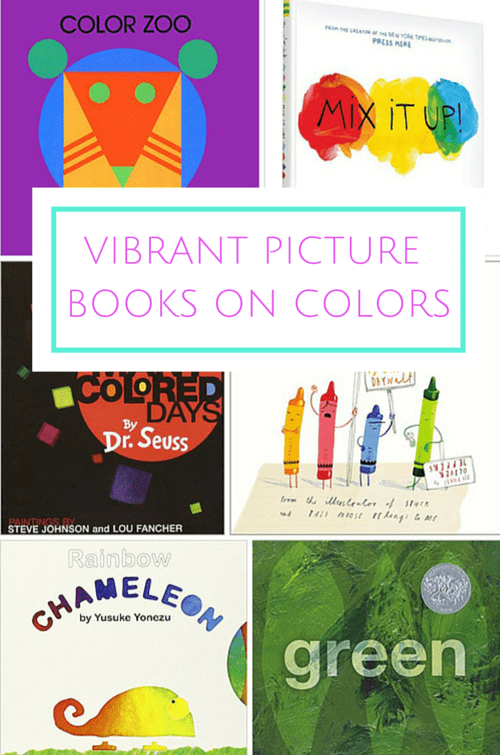 We often hear about the good that comes with "eating" a rainbow, but I reckon that reading a rainbow is pretty darn important too — figuratively speaking. Besides, what better medium for children to be exposed to the myriad colors and their associations, than through gorgeous picture books designed to capture both their attention and imaginations (although, it must be said that grown-ups are hardly immune to their appeal!)? Here are a few stand-out picture books on colors.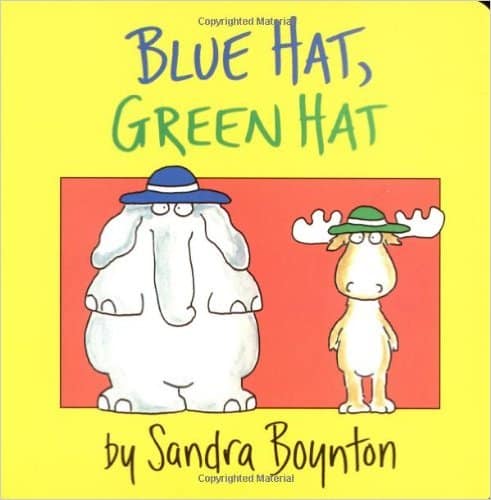 Blue Hat, Green Hat by Sandra Boynton
Sandra Boynton is the indisputable Queen of Baby Board Books — I've never met a kid who hasn't fallen under their spell. Here, her adorably silly illustrations are put to good use to highlight items of clothing and their colors — in particular, aturkey who can't seem to wear them the right way is used for comic effect on each spread — "Blue hat, green hat, red hat, oops!"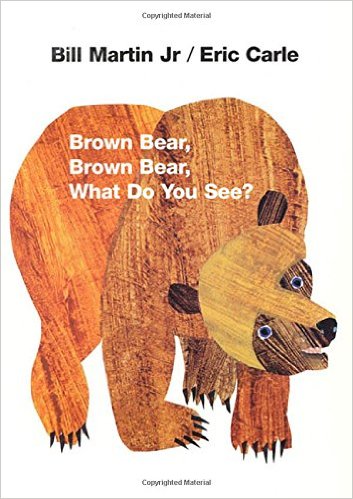 Many of Eric Carle's picture books are great for introducing the concept of colors to children, and this is perhaps the most ubiquitous of them all, thanks to the simple, repetitive and easy-to-recite/remember text, and bright, bold illustrations.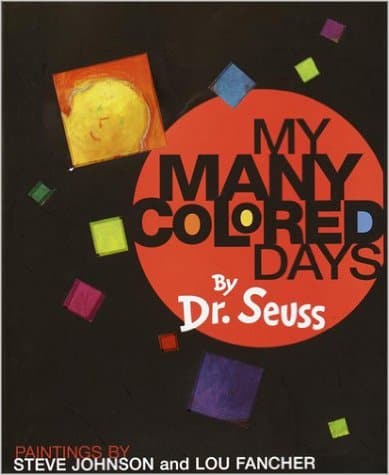 My Many Colored Days by Dr. Seuss, Steve Johnson and Lou Fanche
While decidedly un-Seusslike in its absence of whimsy and wacky — the artwork is probably more painterly and abstract than you'd expect, and the rhymes are gentler — this is a wonderful book that helps kids to visualize how colors can relate to and express the different moods that we experience.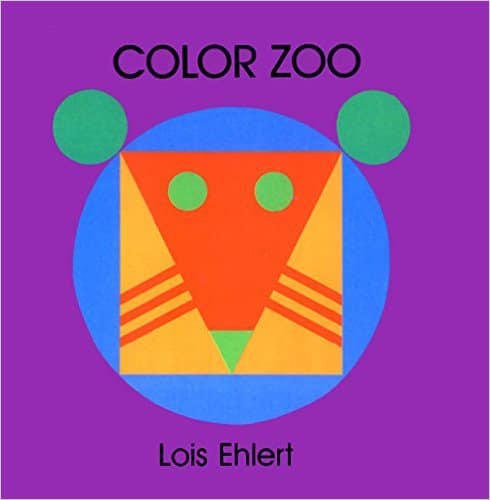 Color Zoo by Lois Ehlert
Lois Ehlert's creativity knows no bounds, and this Caldecott Honor book is brilliant in the way it uses colorful diecuts to introduce the concepts of colors, shapes and animals — all at once! It's no exaggeration to say that very page is a marvel.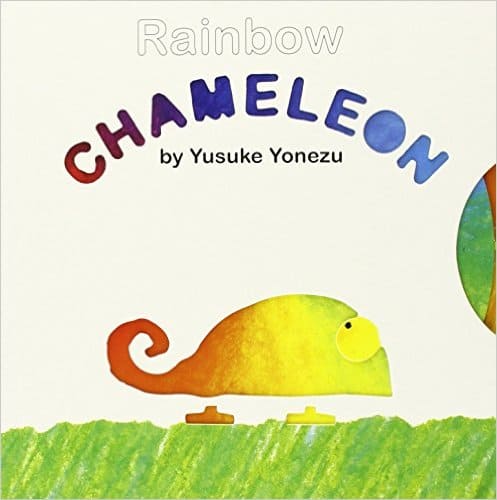 Rainbow Chameleon by Yusuke Yonezu
Leon the chameleon's ability to 'blend in' with his surroundings saves his skin in a number of dicey situations — and the best thing is, readers can not only read about it, but also 'help' the chameleon perform his magic with the cleverly designed pull-tabs and color wheels — how cool is that? The additional color wheels and cutouts on the front and back covers are also a fun and witty touch.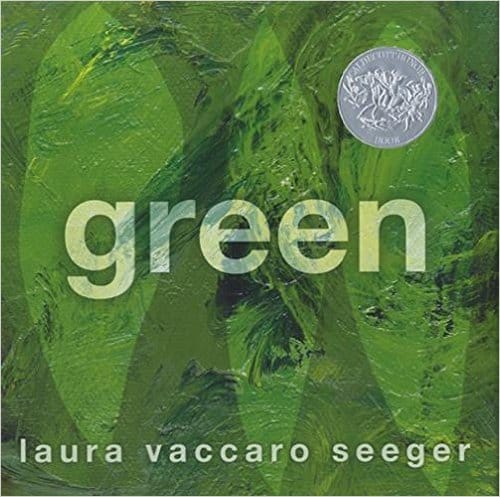 Green by Laura Vaccaro Seeger
This is probably the most artistically verdant book out there, being completely dedicated to the color green. Featuring strategic diecuts and imaginative interpretations of the different shades — lime green, wacky green, no green, etc. — this is a gorgeous and inspiring book that will enthral both children and adults.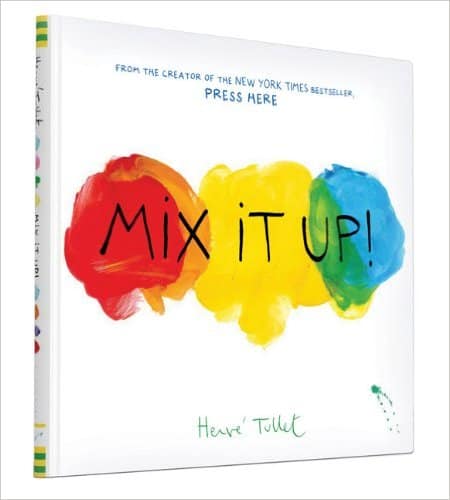 Mix It Up! by Herve Tullet
Herve Tullet's revolutionary picture book Press Here took the kidlit world by storm with its magical interactive pages, where the illustrations seem to react to the reader's actions with every turn of the page. And if you are a fan of that book, you'll be thrilled with this worthy sequel. Not only does Mix It Up! feature the same level of interactivity, but it is more fun and dynamic since it allows you to 'play' with paint without the accompanying mess — 'nuff said. p.s. Look out for the third book in this series — Let's Play! — available for preorder now from Chronicle Books.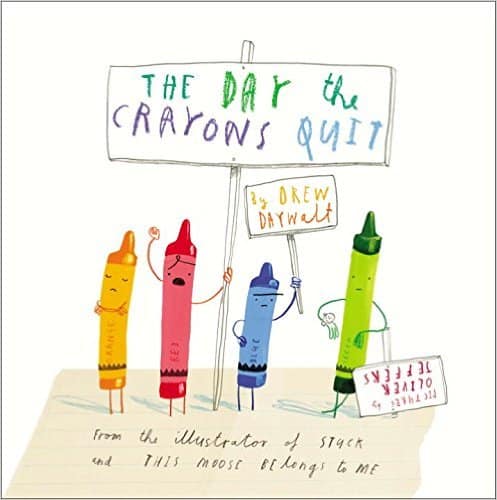 The Day the Crayons Quit by Drew Daywalt and Oliver Jeffers
Casting a box of crayons as the protagonists of a picture book is pure genius. After all, there's probably a box (or more) of these long-suffering sticks (or stumps) sitting in every preschooler's home and/or classroom, which translates to instant relatability. Most of the text in the book is delivered in the form of surprisingly astute and funny-because-it's-oh-so-true complaint letters from each individual crayon, all addressed to a hapless unseen kid named Duncan and which lightly poke fun at some of the pervasive coloring clichés and stereotypes that many, if not most, kids (and grown-ups) tend to fall into. Perfectly complementing the witty text are Oliver Jeffers's exuberant and imaginative illustrations, which not only bring out each crayon's distinct personality, but also imbue every page with color, humoR and child-like enthusiasm. If the creators of this book have their way, you'll surely never look at crayons — or color with them — the same way again! p.s. Don't miss the awesome sequel, The Day the Crayons Came Home, too!
What are your favorite children's books all about colors?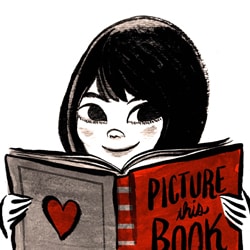 Eileen is a magazine sub-editor and camera-shy mom of two littles, who are also her inspiration (and excuse) for spending way too much time hunting down an eclectic selection of what she firmly believes to be some of the best children's books ever created, as well as reviewing them on her children's book review website Picture This Book. A lifelong bookworm, Eileen set up Picture This Book two years ago to encourage more parents and educators to read to the children under their care, as she believes quality books to be as crucial to early childhood development as water, food and air. You can also follow Eileen's book-hunting adventures on her Instagram page.
______________________________________________________________________________________________________

Disclosure: Some of the links in the post above are "affiliate links." This means if you click on the link and purchase the item, we will receive a small affiliate commission. Regardless, we give our promise that we only recommend products or services we would use personally and believe will add values to our readers.