There are so many baby shower gift options available – from clothing to toys and books – that our list would be endless if we didn't focus on a specific type. I remember when I was pregnant with both of my kids that I especially loved receiving toys that helped with baby's development. Here are 8 unique ideas that are truly special and memorable, but not only that – help with baby's first sensory development.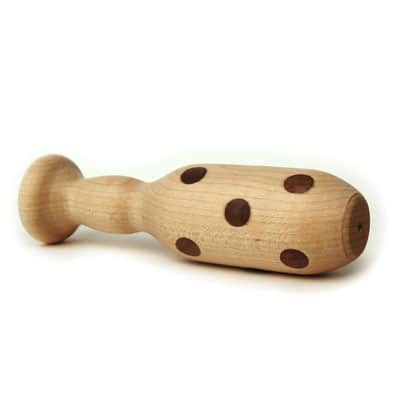 Maple Wooden Rattle $39. This wooden polka dot rattle is safe to chew on, fun to grasp, and its sounds will surely entrance new baby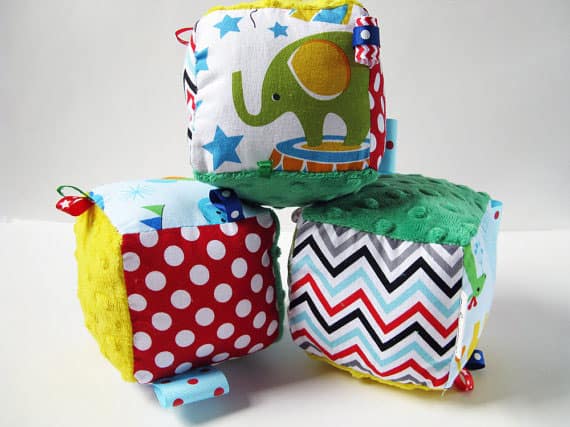 Sensory Plush Blocks $24. These handmade circus themed set of 3 blocks jingle, crinkle an rattle, giving baby endless entertainment.
Black and White Art Cards $12.95. Did you know newborns have trouble distinguishing color tones and that's why they prefer high contrast colors like black and white? These recycled board cards offer a whimsical way to show baby new animal shapes they can fixate on.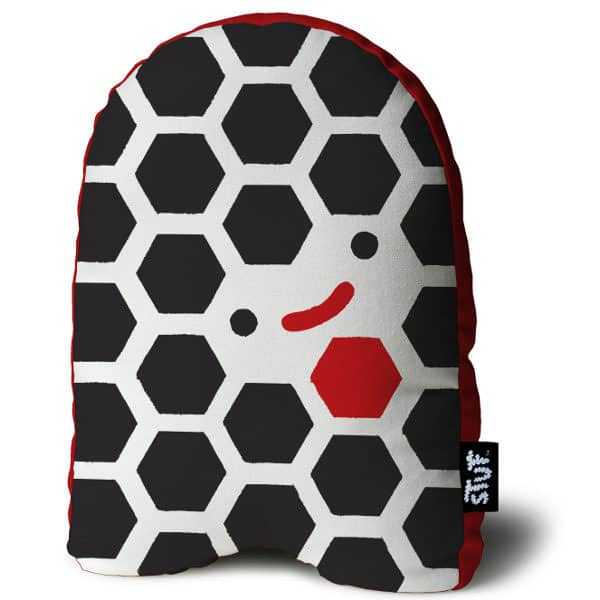 High Contrast Stuffed Toy $19. This bright visual stuffed doll will captivate your baby's attention and is super cute to boot!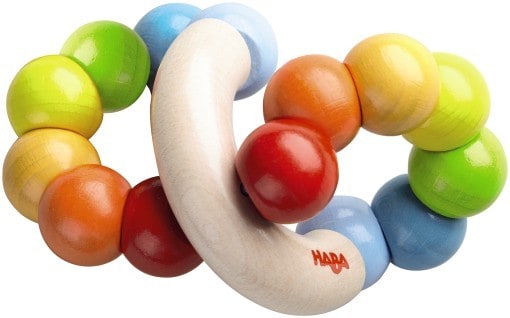 Wooden Ball Clutching Toy $13.99. This brightly colored toy made of beech and maple and covered in non-toxic stains encourage baby's grasping of objects.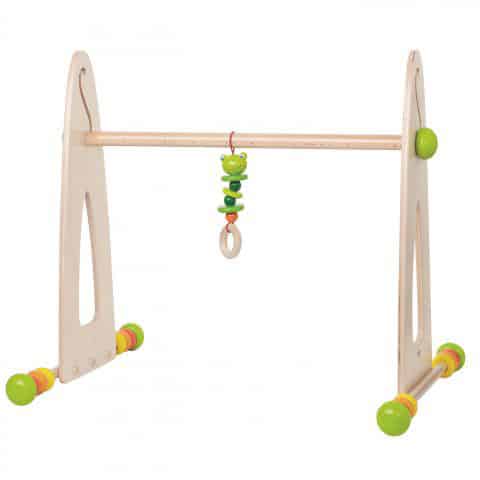 Wooden Baby Gym $64.59. Baby's first gym has a moveable frog which makes soft clacking noises when bumped and encourages grasping. You could also add on toys to the wooden bar for more developmental play.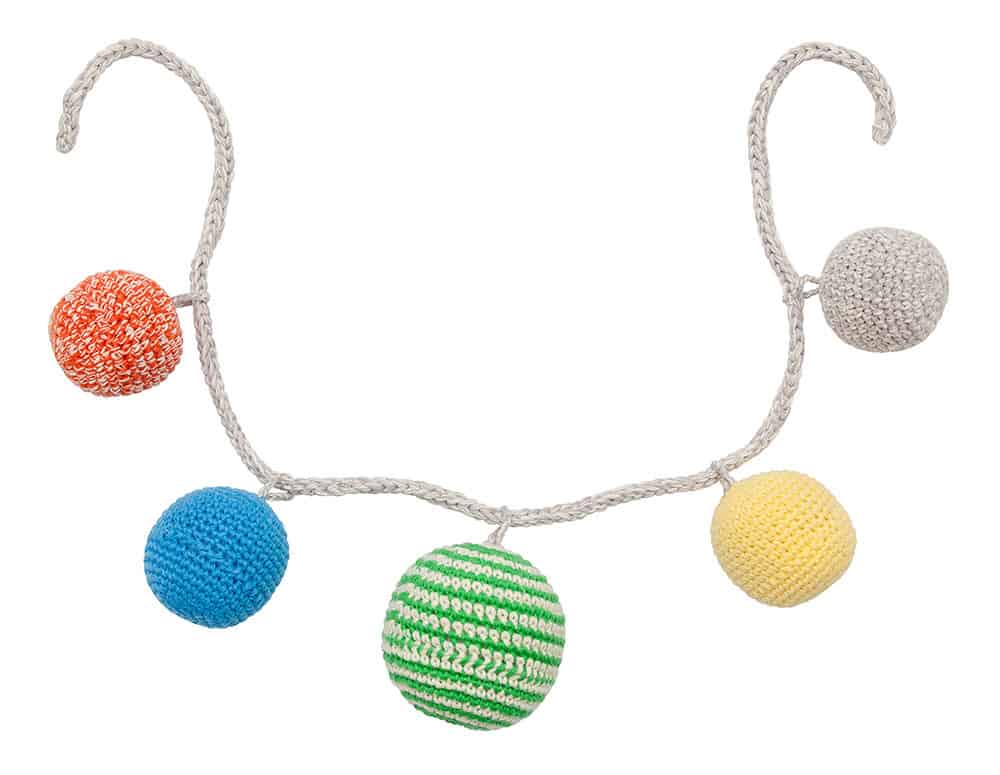 Stroller String of Balls $40. These knit colorful balls each rattle and can be placed over a stroller, bassinet or car seat to encourage grasping and play.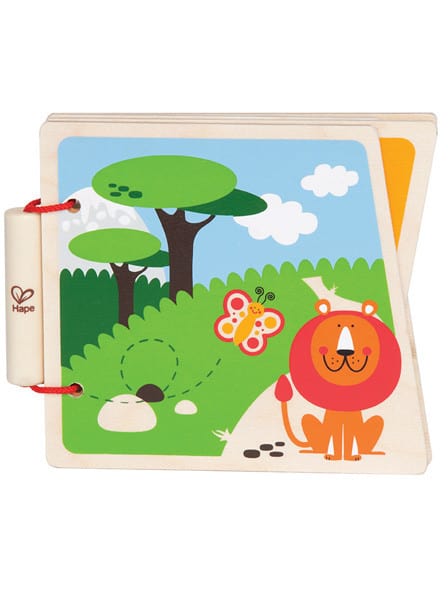 Wooden Book $10.99. These sturdy pages won't rip from baby's chewing and their bright visuals will keep baby enagaged as you read along.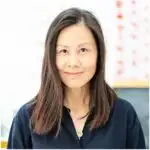 Agnes Hsu is a mom of three and has been inspiring parents and kids to get creative with easy activities and family friendly recipes for over 10 years. She shares her love for creative play and kids food to her 2MM+ followers online. Agnes' commitment to playful learning and kindness has not only raised funds for charity but also earned features in prestigious nationwide publications.