I'm all for indulging the kids a bit during Halloween but the sweets overload can be overwhelming. Instead of focusing your efforts on curbing sweets, why not make healthy Halloween treats fun for kids to eat so they'll naturally choose them instead of candy? (Not sure that will be the case, but we can certainly try!) Here are 13 adorable Halloween treats and foods your kids might just pick over candy this year. What are some ways you limit your child's intake of Halloween candy?
Take a look here for lots more Halloween ideas for kids.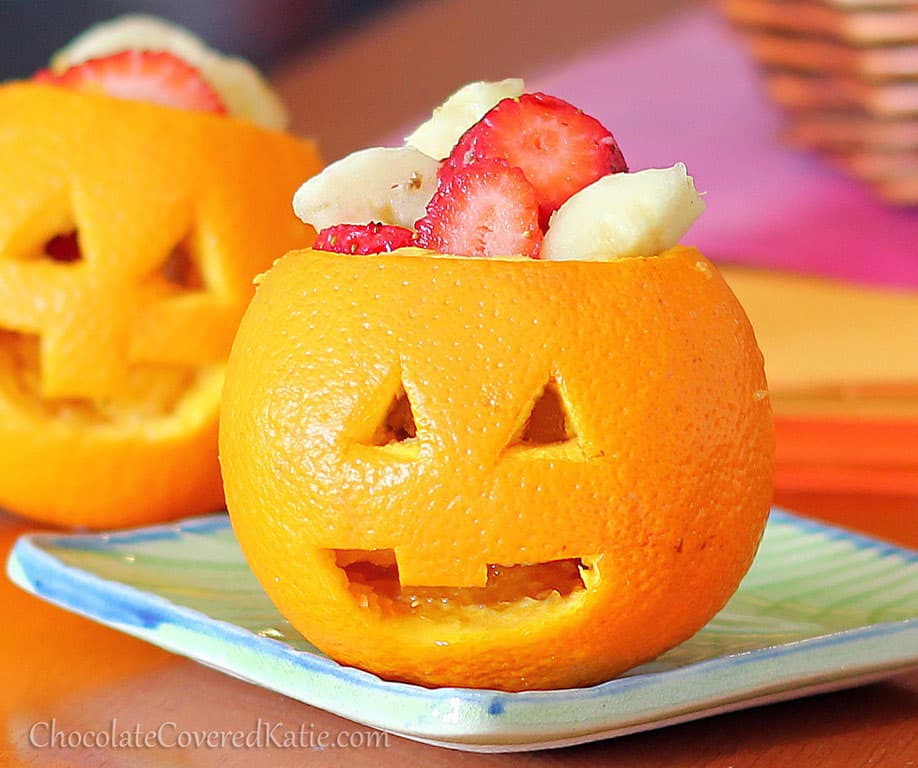 Jack O' Lantern Orange (via Chocolate Covered Katie) This charming orange Jack O' Lantern cup has triple the fruit serving once you fill it to the top.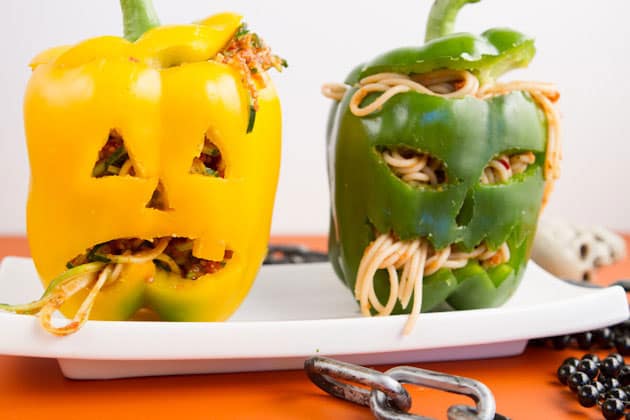 Bell Pepper Jack O' Lanterns (via Healthful Pursuit) These frightful, oozing bell peppers might just delight kids enough to finish all their dinner for once.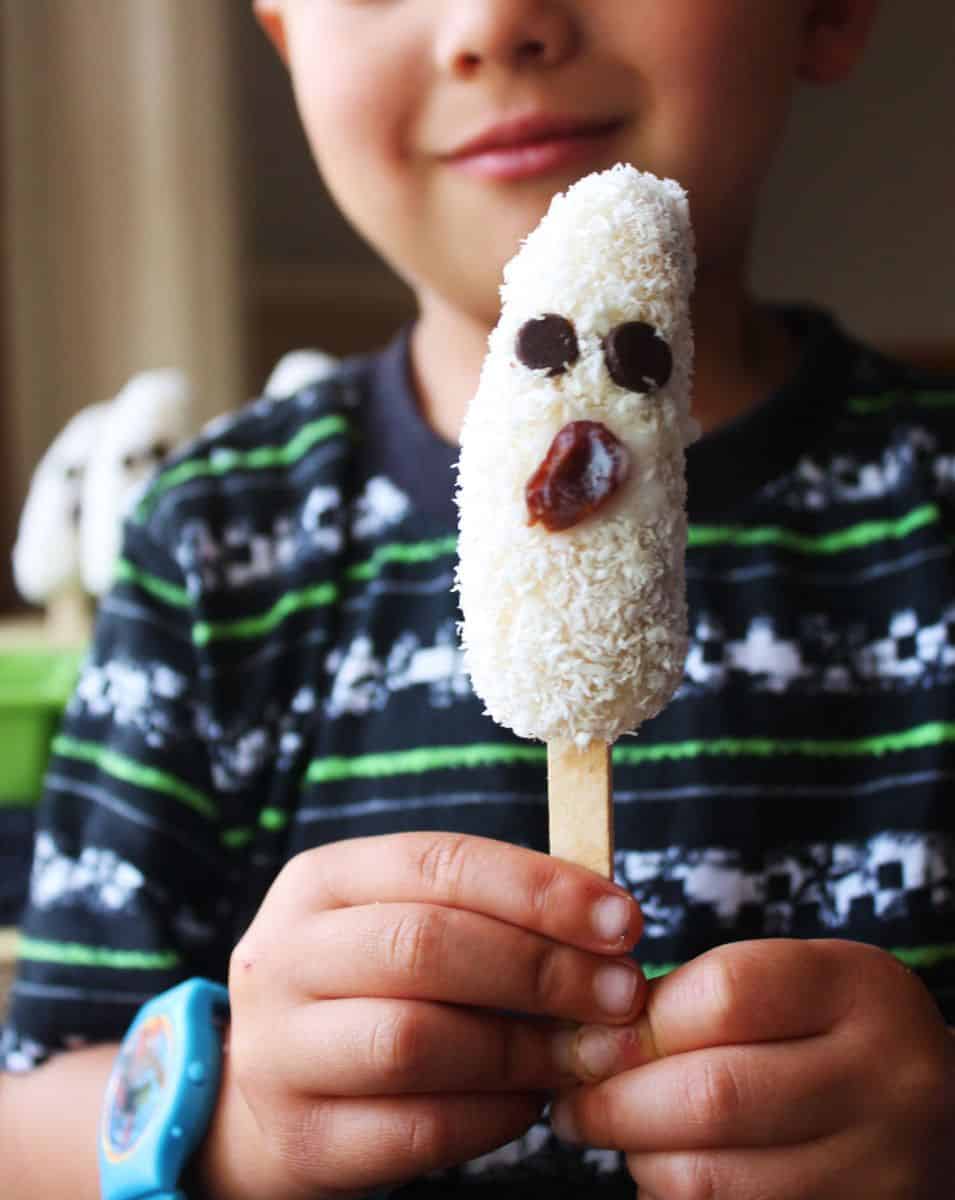 Frozen Banana Ghosts (via Gluten Free Fix) Not only are these banana ghosts healthy, they're also coated in a gluten free frosting, sprinkled with coconut.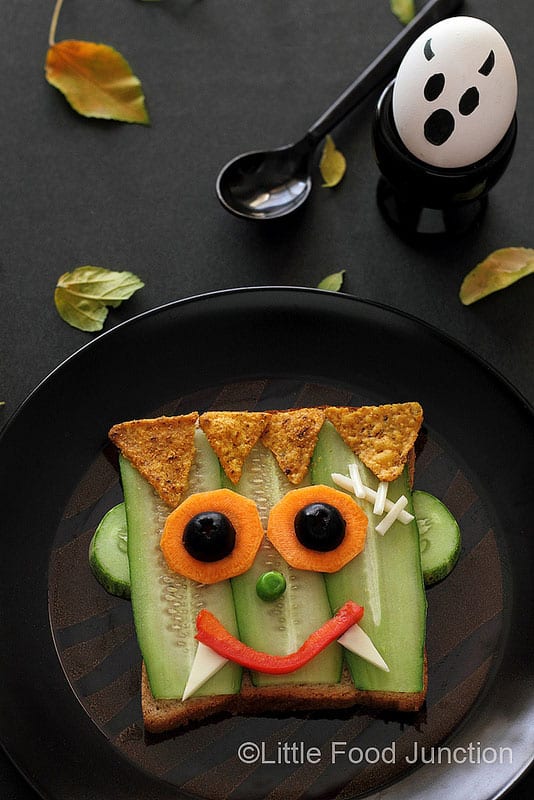 Frankenstein Sandwich (via Little Food Junction) Imagine your child's shriek of suprise when he opens his lunchbox and finds this adorable sandwich starring Frankenstein.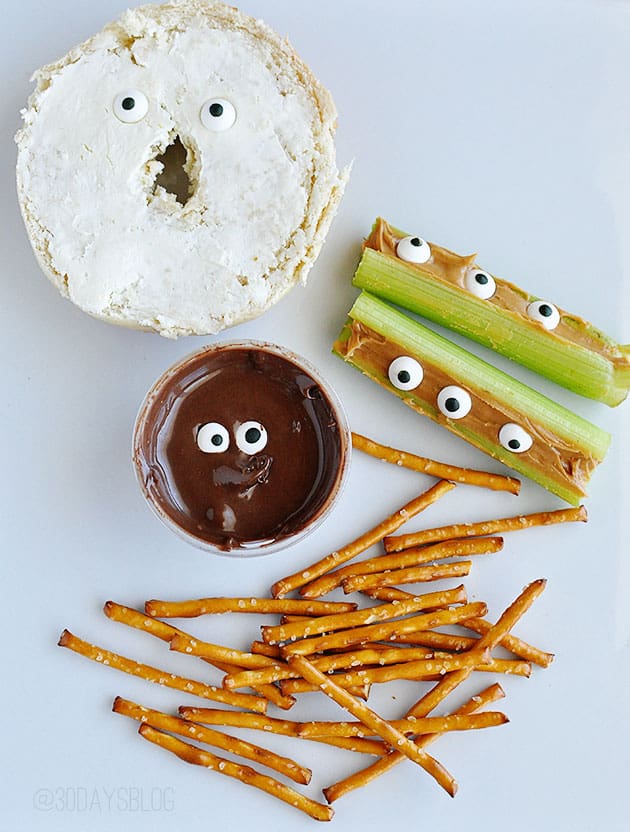 Healthy Halloween Snacks (via 30 Handmade Days) Adding googly eyes to kids' favorite snacks make them instantly more appealing.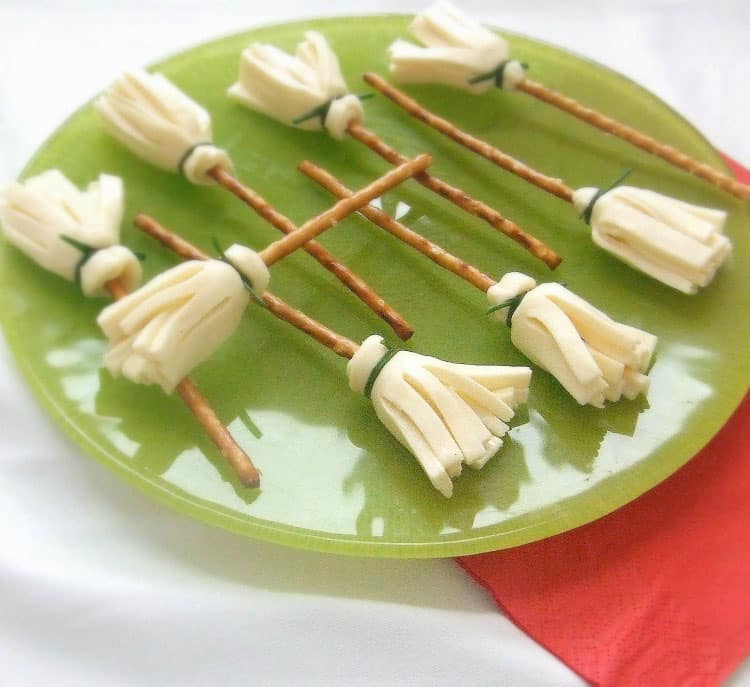 Cheese Broom Sticks (via Cocinando Con Catman) Regardless of Halloween, these adorable broom sticks would be fun to make for any occasion!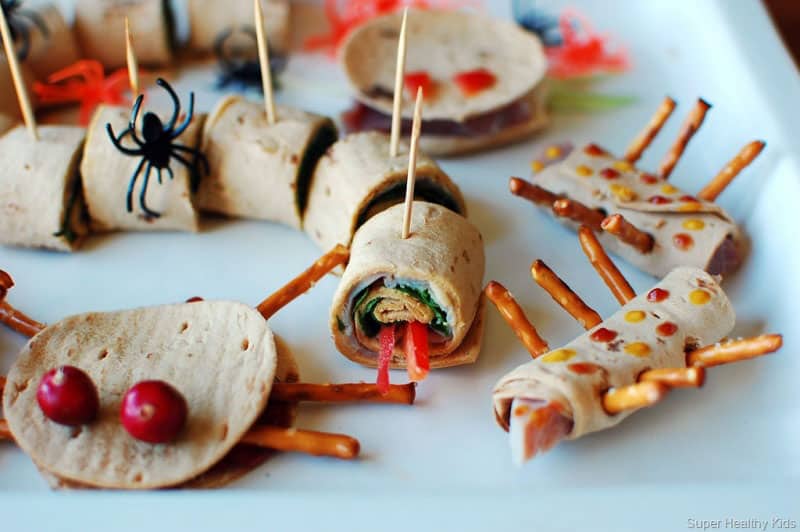 Bug Sandwiches (via Super Healthy Kids) These flat bread mini sandwiches adorned with spiders and pretzel legs would make cute and crawly appetizers for any kids' Halloween gathering.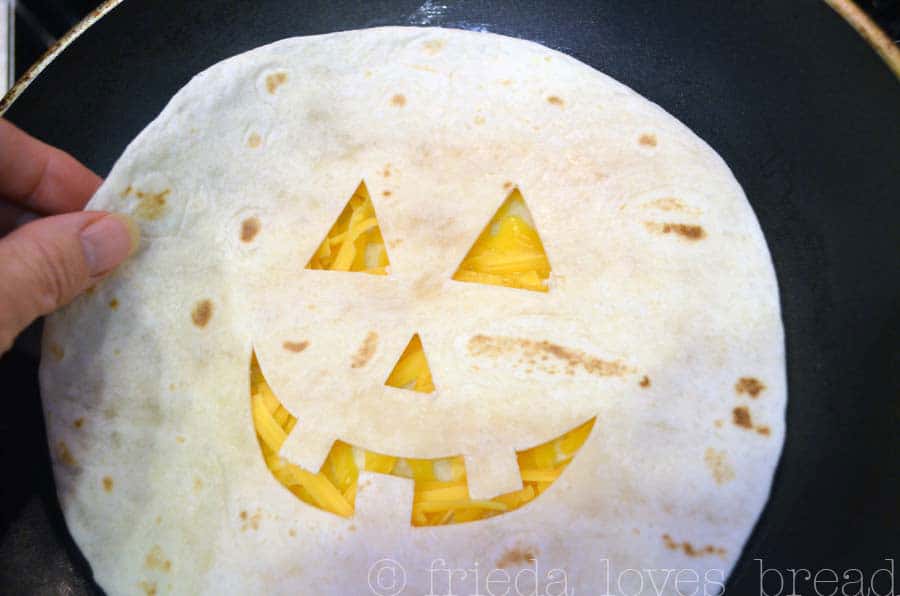 Jack O' Lantern Quesadilla (via Frieda Loves Bread) Turn a kids' favorite food into something to smile about.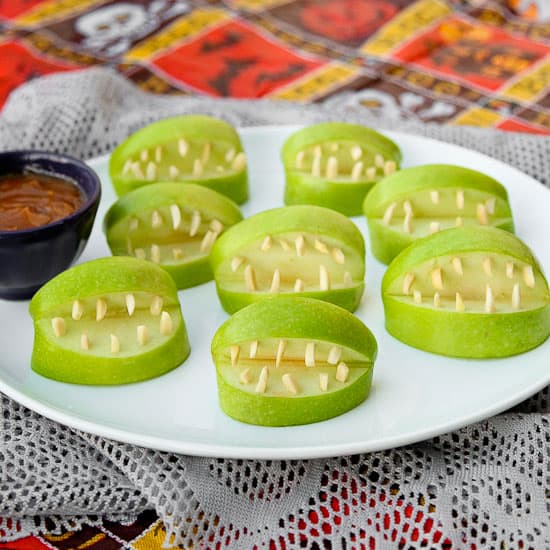 Goblin Grins (via Snixy Kitchen) These apple bites will have kids grinning ear to ear.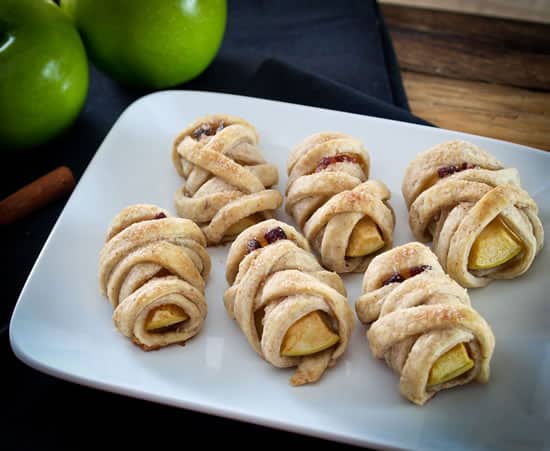 Apple Pecan Mummies (via Eating Rules) Turn sweet apple pastries into little petrified mummies.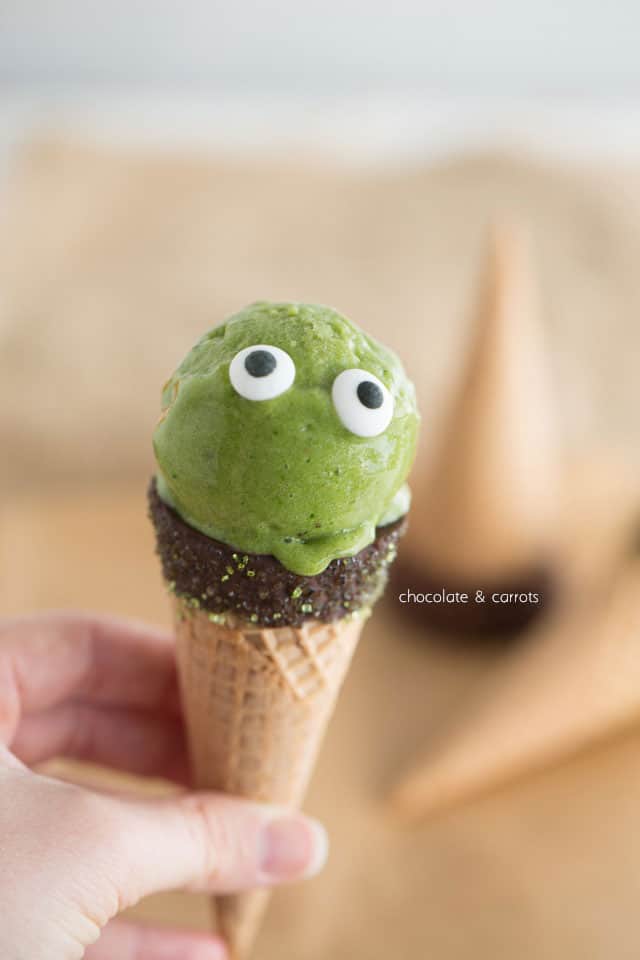 Spinach Monster Ice Cream (via Chocolate and Carrots) This healthy green ice cream comes together quick in a blender – with eyes making sure kids eat every bite.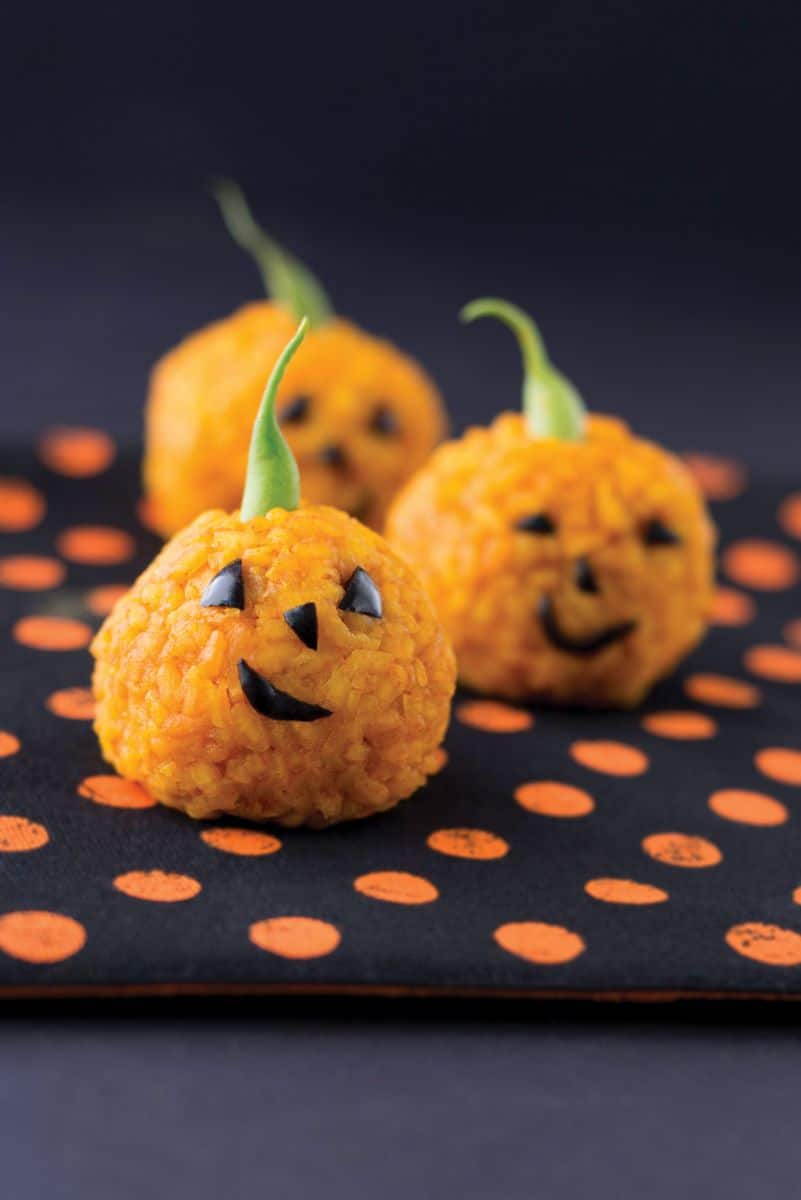 Rice Ball Jack O' Lanterns (via Apron Strings) Carrot juice turns these rice balls orange for cheery Halloween snack or side dish.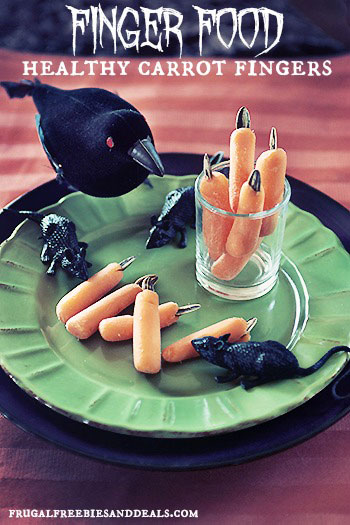 Creepy Carrot Fingers (via Frugal Freebies and Deals) These gory carrot fingers are quick to make and frightful enough to scare kids into eating several.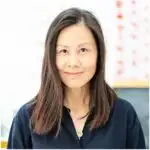 Agnes Hsu is a mom of three and has been inspiring parents and kids to get creative with easy activities and family friendly recipes for over 10 years. She shares her love for creative play and kids food to her 2MM+ followers online. Agnes' commitment to playful learning and kindness has not only raised funds for charity but also earned features in prestigious nationwide publications.