Hanukkah happens to start the day after Thanksgiving this year and ends on December 5, a convergence of holidays which hasn't happened since 1918. To those celebrating both holidays, it's an extra festive time. These 8 simple Hanukkah crafts are wonderful ways to celebrate the special meaning of the Festival of Lights.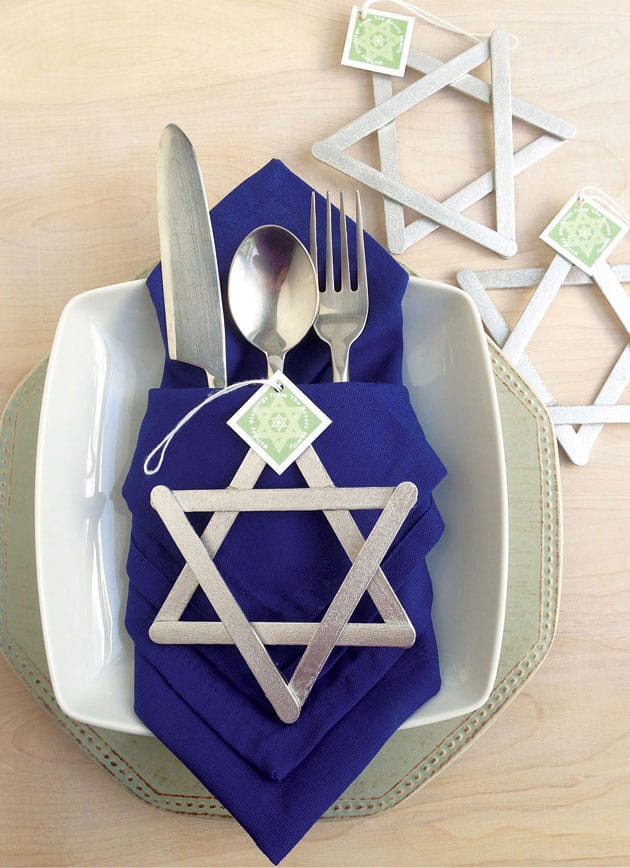 Hanukkah Ornaments (via My Own Labels) These simple ornaments can also double as special favors for your Thanksgiving table.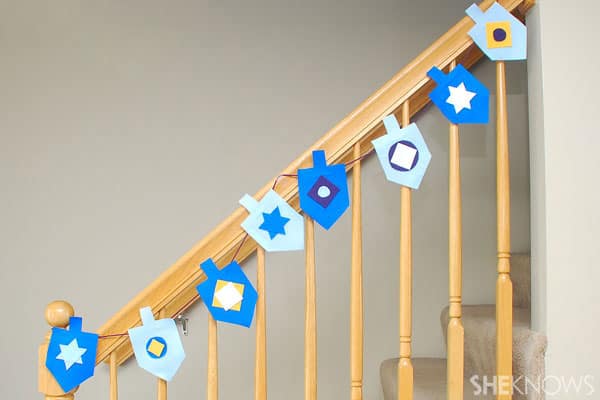 Hanukkah Garland (via She Knows) Felt cut out in dreidel shapes is an easy way to bring Hanukkah cheer to the home.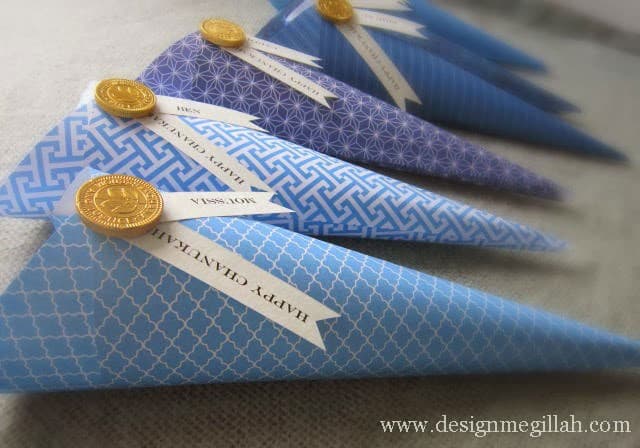 Favor Cones (via Design Megillah) Kids will love peeking inside these special treat cones – also perfect as a Thanksgiving favor too!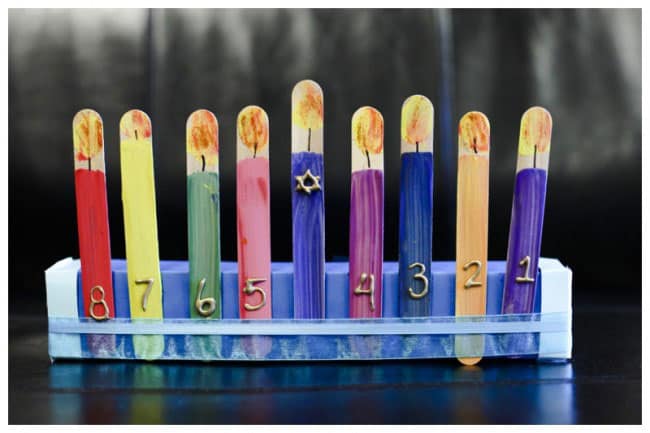 Craft Stick Menorah (via Baby Center) "Light" a stick each night of Hanukkah with this fun Menorah craft.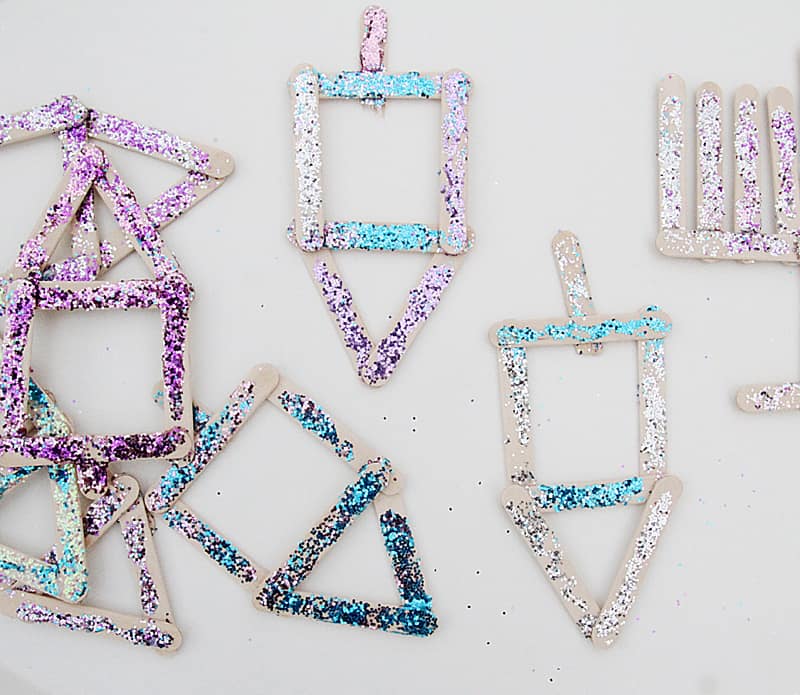 Stick Dreidels (via Creative Jewish Mom) Little ones will love adding sparkle to these playful popsicle stick dreidels.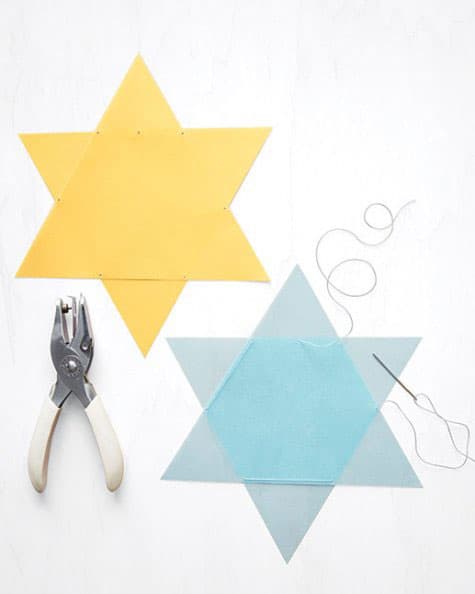 Window Stars (via Martha Stewart) A free template is provided for these pretty vellum window Stars of David.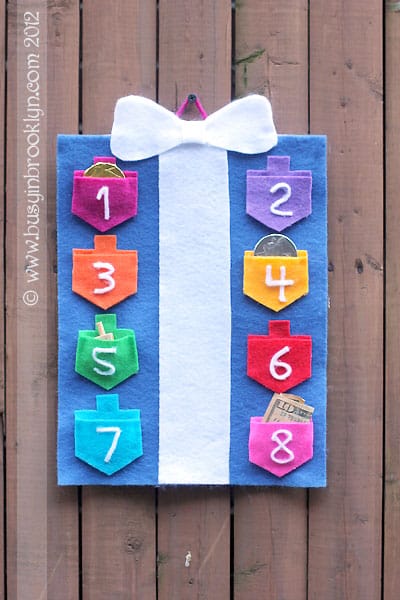 Hanukkah Calendar (via Busy in Brooklyn) Get kids excited for each day of Hanukah with this festive felt hanging wall craft.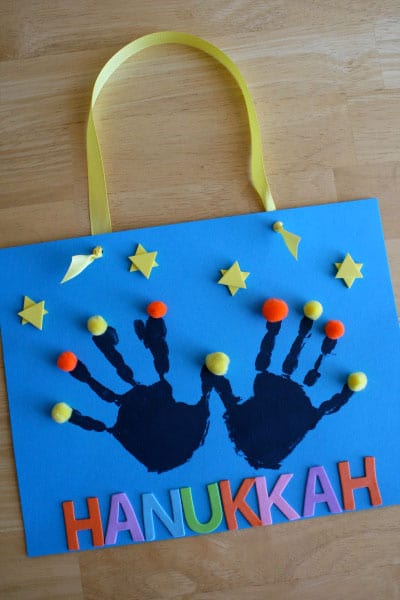 Handprint Menorah (via Alpha Mom) A simple craft if you don't want little ones near candles – add a pom pom to each night of Hanukkah.