Add some fun and pizazz to your kids' rooms with these bright and whimsical clocks. Made and decorated with everything from animals, superheros, rockets, to numbers and even vinyl records, these clocks will get your kids aware of the time of day in no time.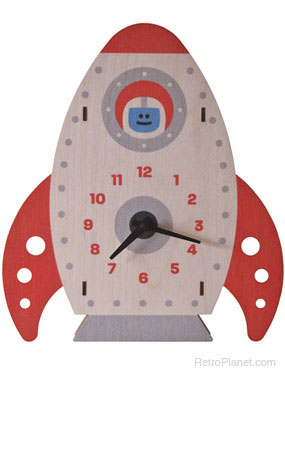 Retro Rocket Clocks $39.99 Perfect for a space-themed bedroom.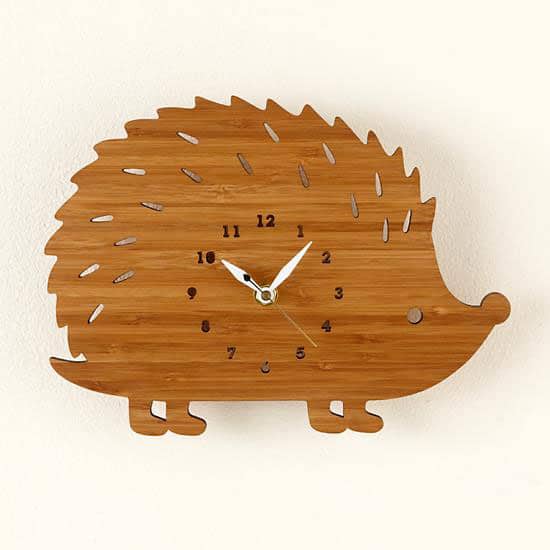 Hedghog Clock $68. This cute wooden hedgehog would fit in well with a woodland-themed decor.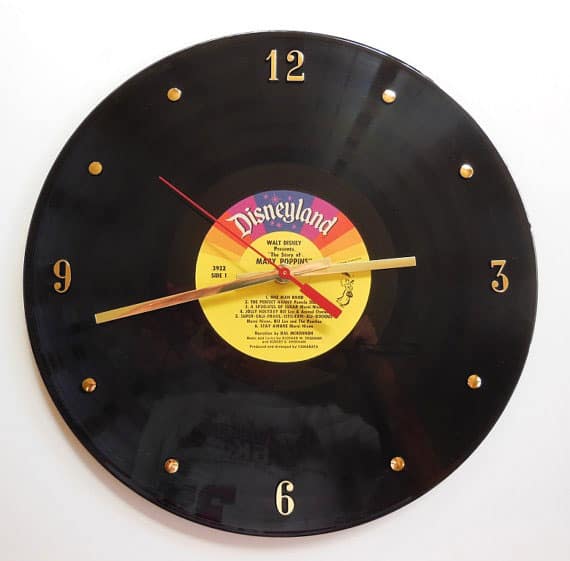 Mary Poppins Vinyl Record Clock $24. Who doesn't love the classic tale of this beloved nanny?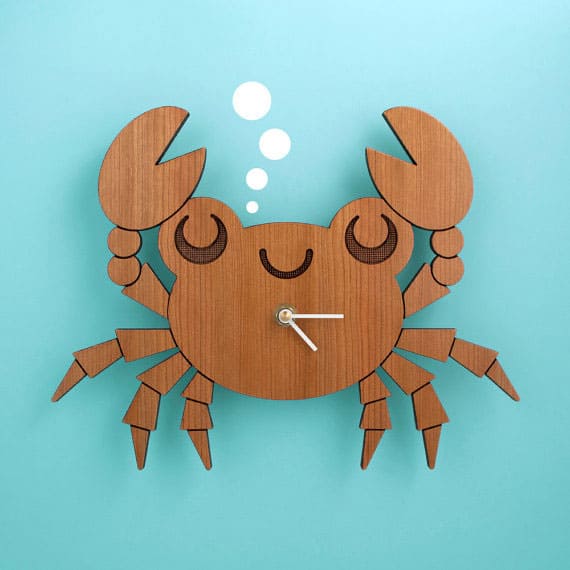 Crab Clock $45. This under-the-sea wooden crab would be well-suited in a nautical-themed nursery.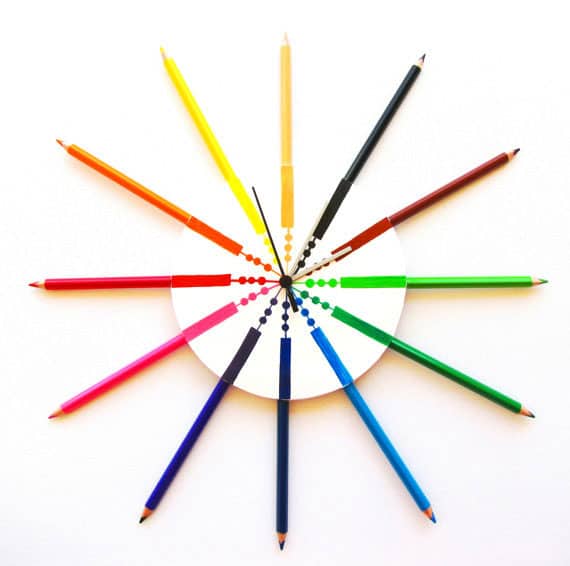 Pencil Clock $88. A bright, modern pencil clock for the enthusiastic scholarly child.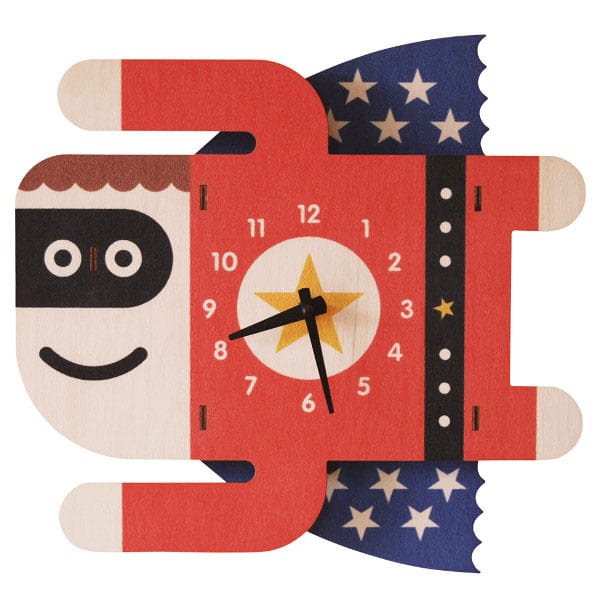 Superboy Clock $44. For your superhero obsessed little tot.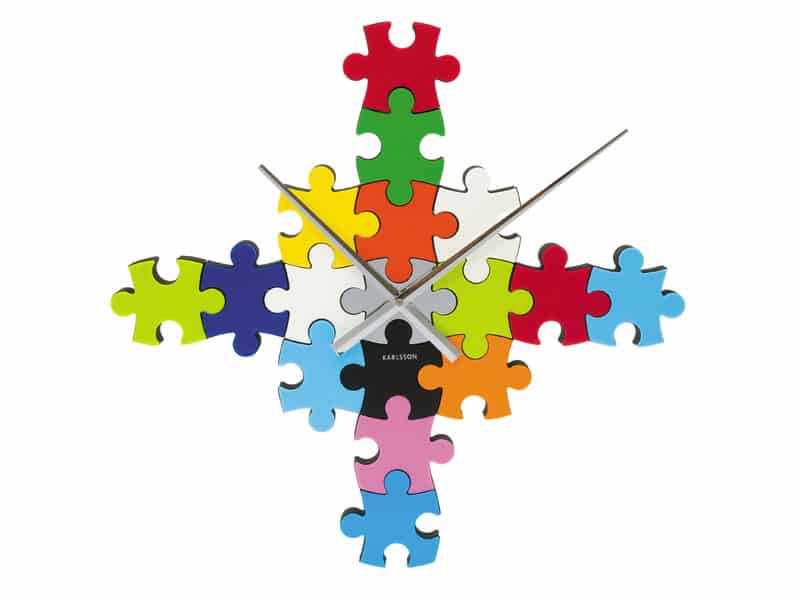 Puzzle Clock $54. A brightly colored puzzle to fit any primary-themed bedroom.

Grand Numbers Clock $78. This wacky clock has adhesive numbers so you could play it straight, or have your kid go off the wall in arranging the numbers.