If you fret about all the plastic used in kids' toys, try these more eco-conscious alternatives. These sweet party favors, made of natural materials like wood and paper, are more sustainable and will enhance any woodland-themed, nature, or outdoor party.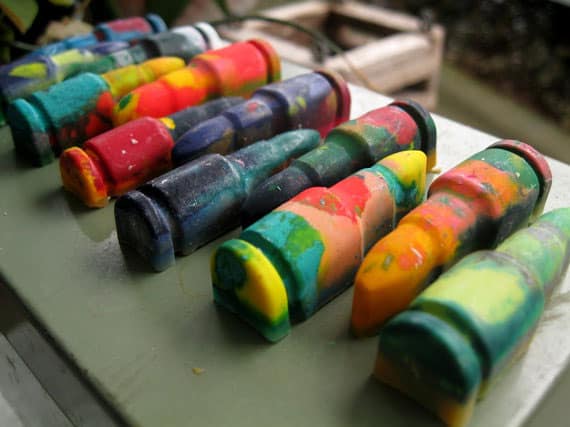 Multicolored Recycled Crayons $4.45. Not only are these crayons recycled, but part of the proceeds go to a Florida nonprofit dedicated to repurposing landfill materials for arts and education.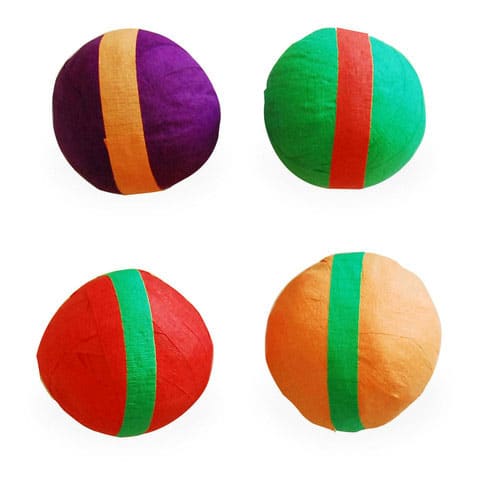 Surprise Ball $12. Your little guests will love unwrapping these crepe balls for the tiny woodland trinkets hidden inside.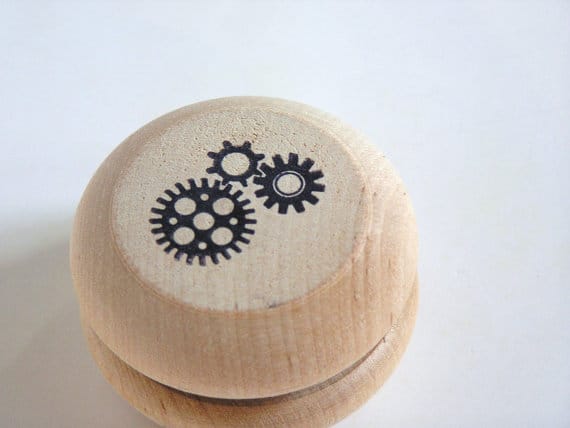 Wood Yo-yo $6. Kids can skip on home with these yo-yos made of solid wood.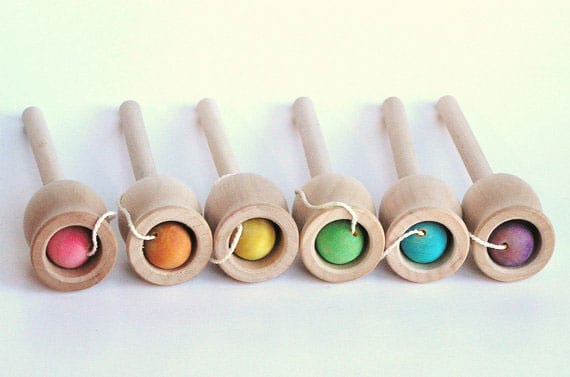 Wood Toy Cup Game $6. Kids will love taking home this simple ball-in-a-cup wooden game.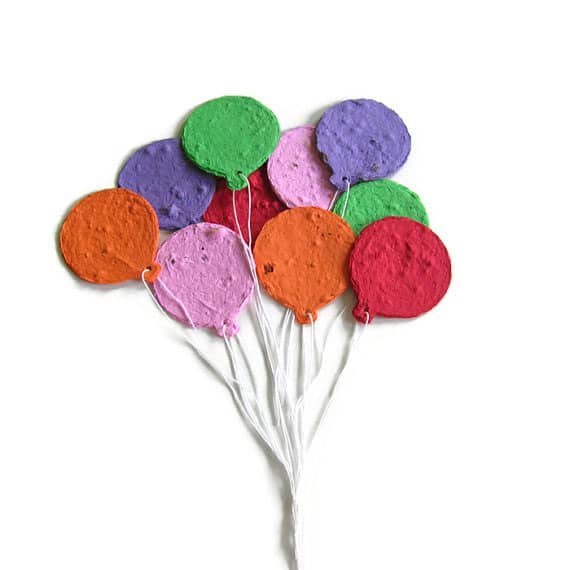 Paper Plantable Balloons $7.50. These plantable balloons not only make for a super cute favor, but they also last past the party – plant them and watch them grow as a fond reminder of the party.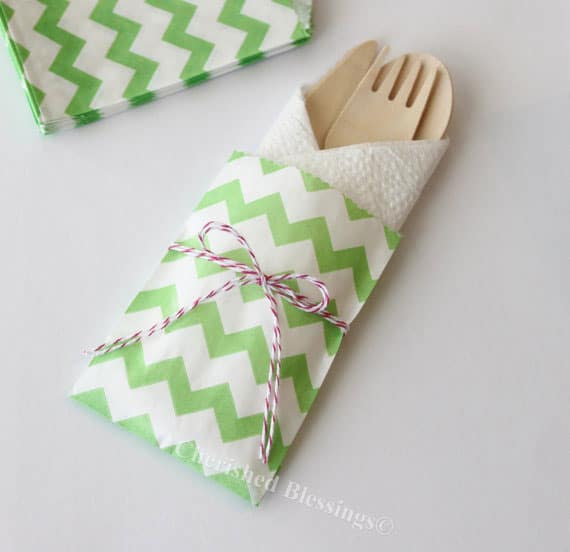 Wood Cutlery Set of 10 $12.99. A pretty set of wood cutlery wrapped in twine for each of your partygoers.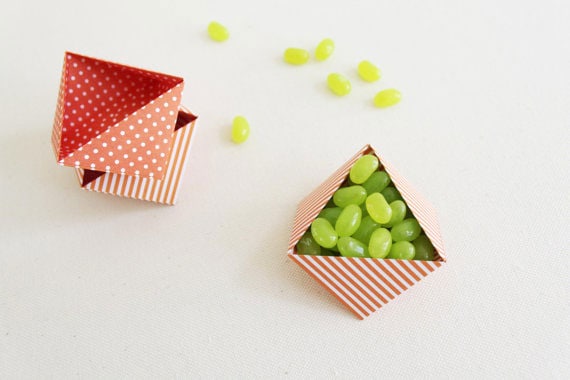 Origami Party Favor Box Set of 6 $9. A kid-sized, crisply folded box you can fill to the brim with tiny candies.
Personalized Ice Cream Containers $1.11 – $1.52. Ice cream containers look even sweeter with these personalized, brightly striped labels.