Take your child's art beyond scribbles and doodles with these geometric-inspired DIYs and art projects. Each craft lets kids experiment with choosing and manipulating shapes while prompting them to create something colorful and beautiful. We're especially inspired by cool projects that use fine art as an inspiration, following such greats as Henri Matisse and Charley Harper.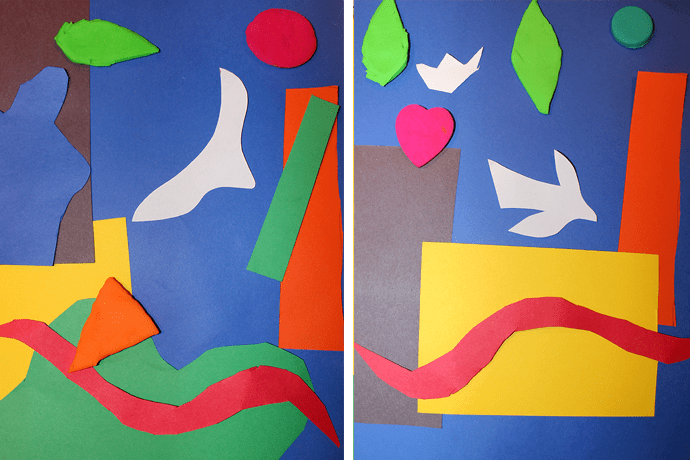 Matisse-inspired Clay and Paper Shapes (via Art History Mom) Studying the great Henri Matisse's work before taking on this project gets kids thinking and talking about shape, form, color, and contrast. We especially love how you can do this project with construction paper and/or play dough.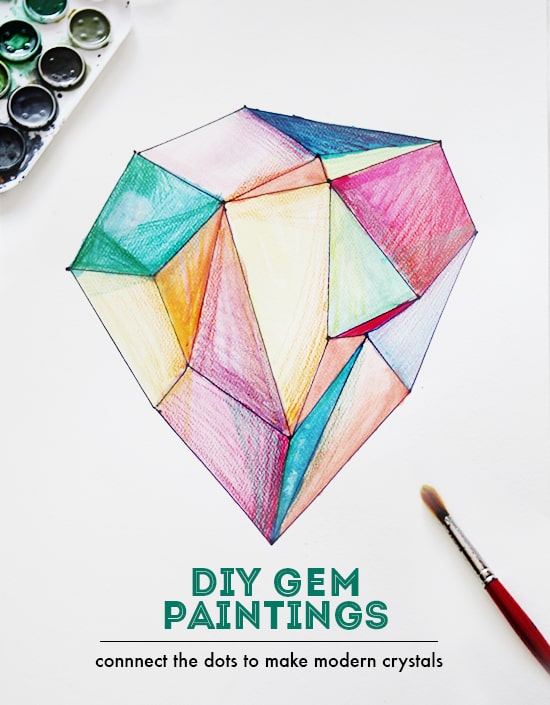 Crystal Gem Watercolor paintings (via Small for Big)
Little artists who like connect-the-dots will find this project a fun and unexpected challenge. The pretty, multi-colored results will add a special sparkle to your home.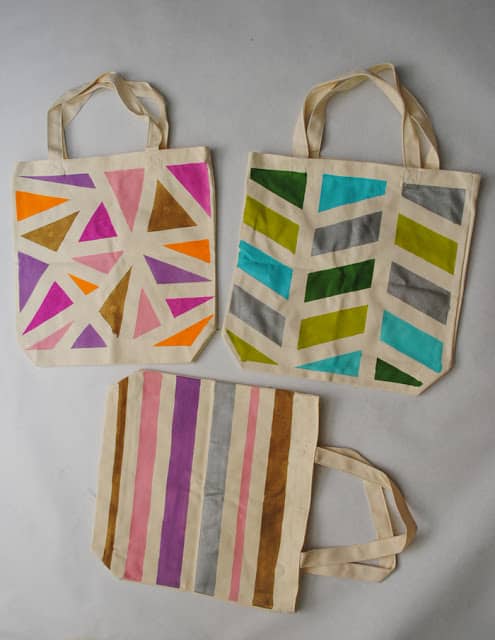 Geometric Painted Tote Bags (via Collect and Carry)
We totally dig the stained-glass-like designs this simple painting technique creates. Kids could use it on tote bags, aprons, placemats – fun and bold shapes look great everywhere.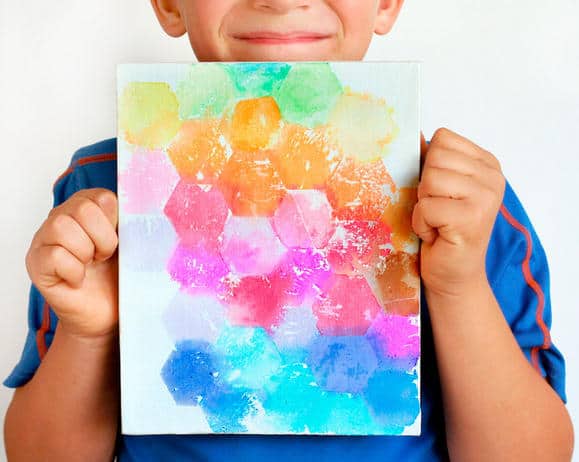 Bleeding Tissue Geometric Mosaic (via Fiskars)
Cutting geometric shapes out of special tissue paper is only half the fun in this project, which yields luminous, colorful results.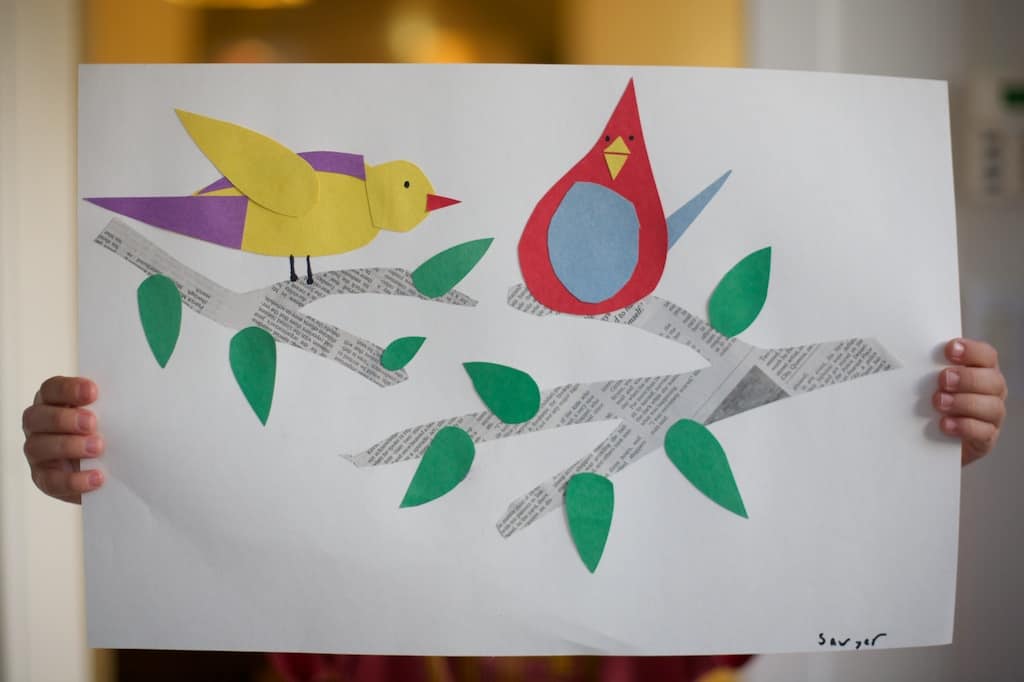 Charley Harper-inspired Collage (via Classic Play)
Making collages inspired by famed artist Charley Harper will give kids experience recognizing, cutting, and composing shapes.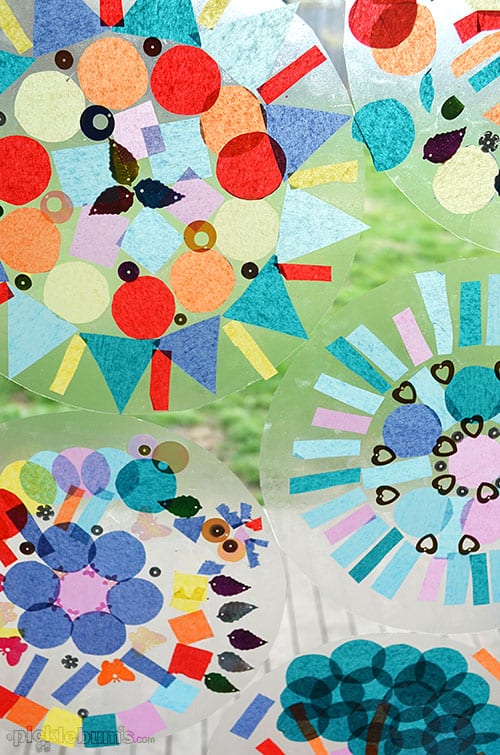 Paper Mandalas (via Picklebums)
No need to get gluey- by cutting and arranging colored shapes on a contact paper mandala template (printable included) – kids can make beautiful creations.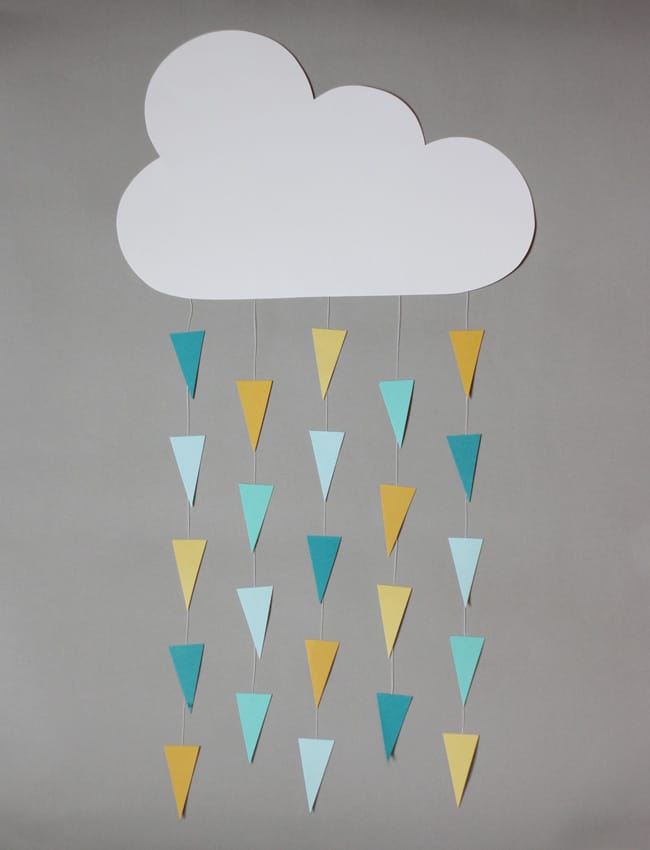 Geometric Cloud Mobile (via Michael Ann Made)
Here's a sweet yet modern mobile your child can cut out to instantly cheer up their room.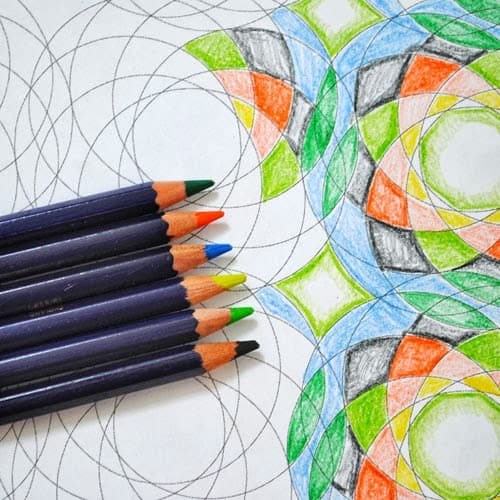 Geometric Coloring Pages (via Creative In Chicago)
These free coloring sheets get the creative juices flowing for kids and adults alike – you could literally spend hours coloring and come back to fill in the lines.
For more creative crafts for kids, see:
10 Clever Yarn Projects

6 Easy DIY Wooden Block Projects

10 Brilliant Toy Hacks For Kids

10 Creative Cereal Box Projects

30 Best Recycled Toy Crafts

25 Best Fun and Easy Two Ingredient Crafts

9 Fun Ways to Play With Popsicle Sticks