A lovely mobile over baby's crib makes for a beautiful finishing touch. Whether your style is modern contemporary or rustic quirky, there's an easy project here for you. Many of these projects can be customized to suit your nursery's color scheme, which is the beauty of DIY.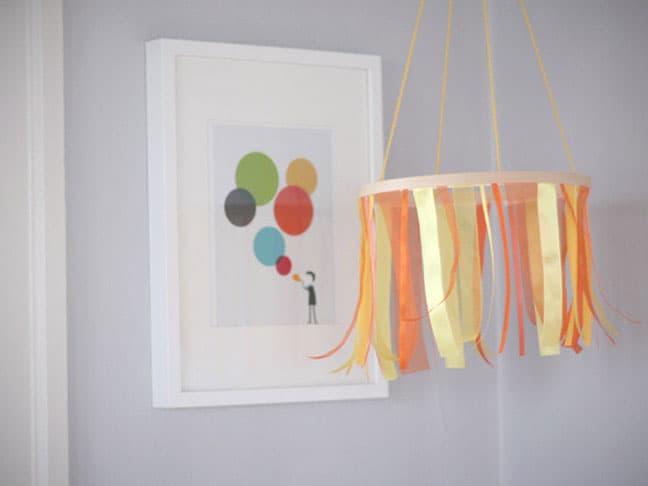 Ribbon Mobile (via Momtastic) Swirly, colorful ribbons will capture baby's attention.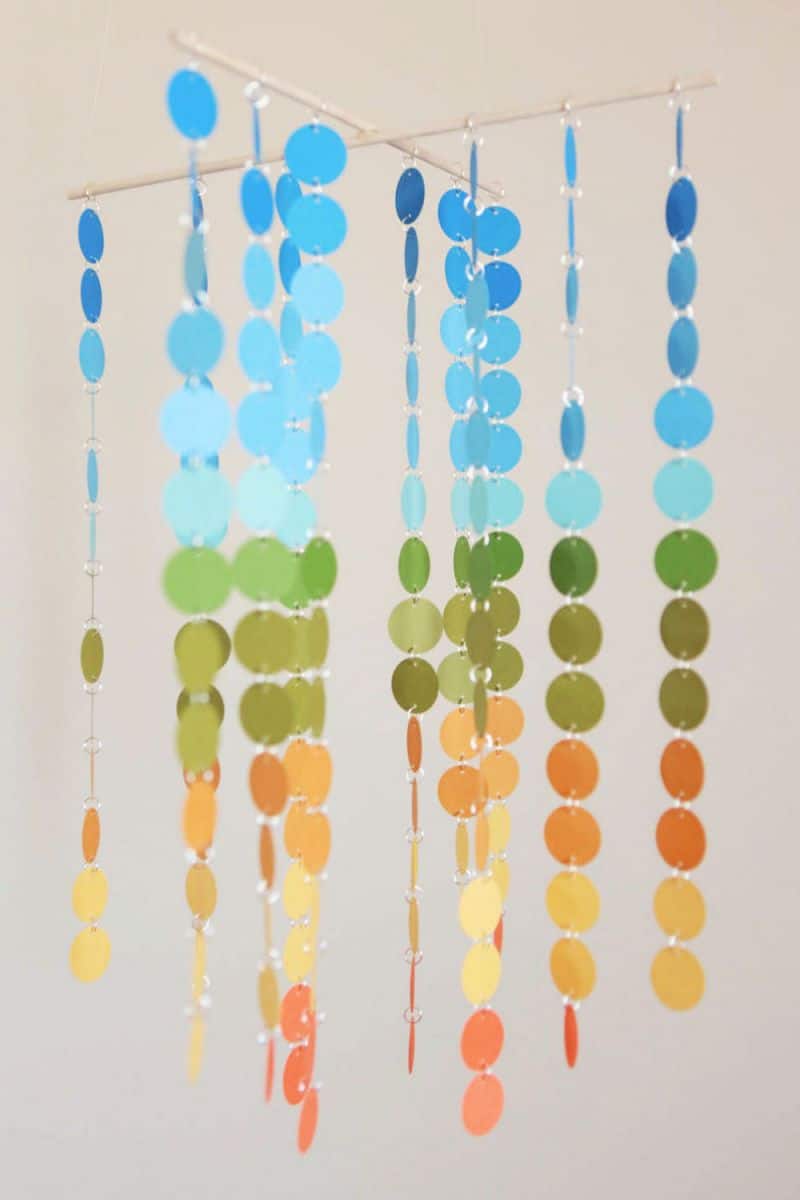 Circle Craft Paper Mobile (via Everyday Betty) A mobile that's easy to customize with your favorite papers and patterns.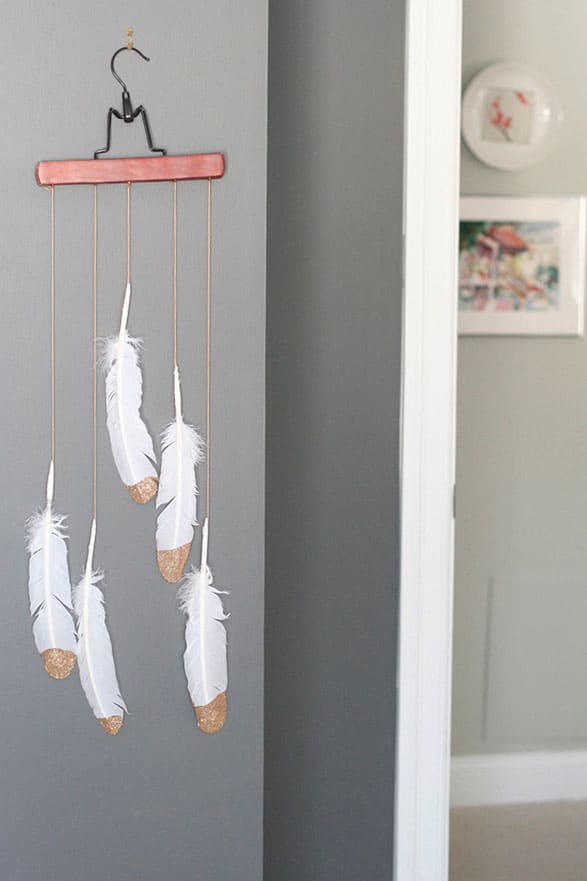 Gold-Dipped Feather Mobile (via You Are My Fave) Add a bit of glamour to the nursery with these contemporary feathers.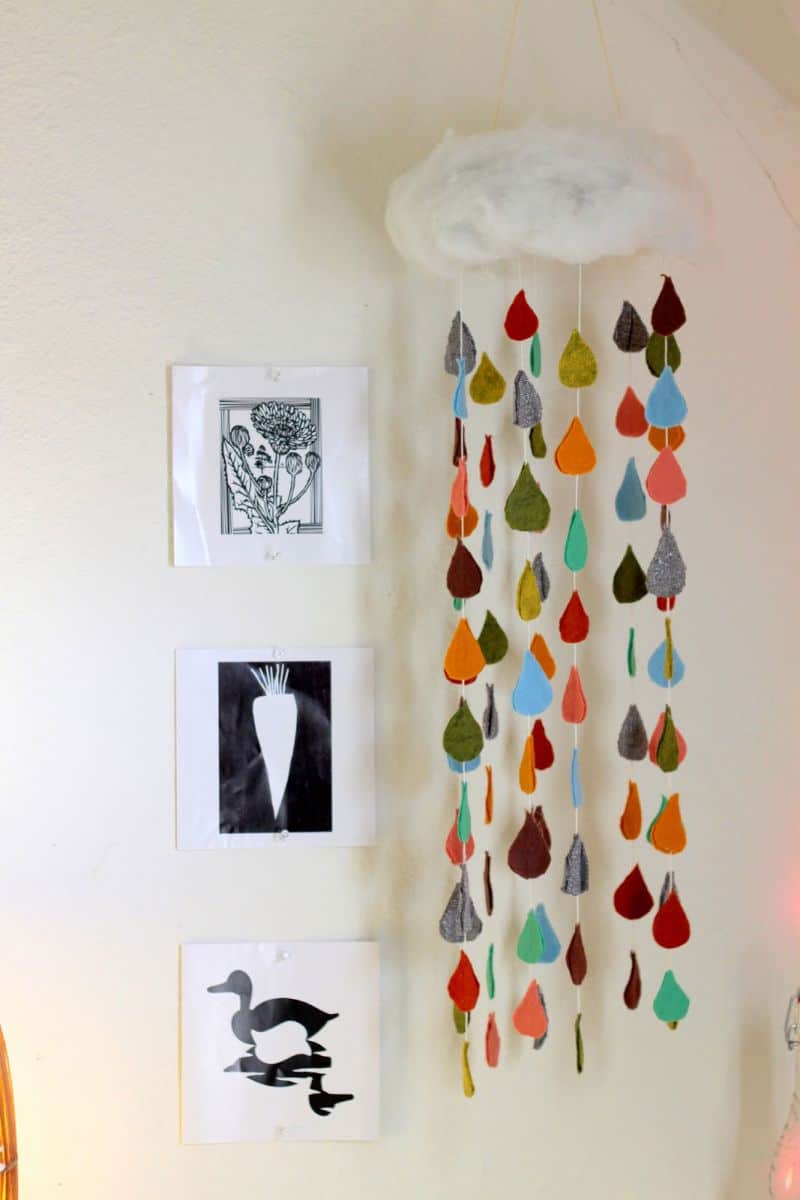 Raindrop Mobile (via Miss Wrangler) Cheerful raindrops fall from a friendly puffy cloud.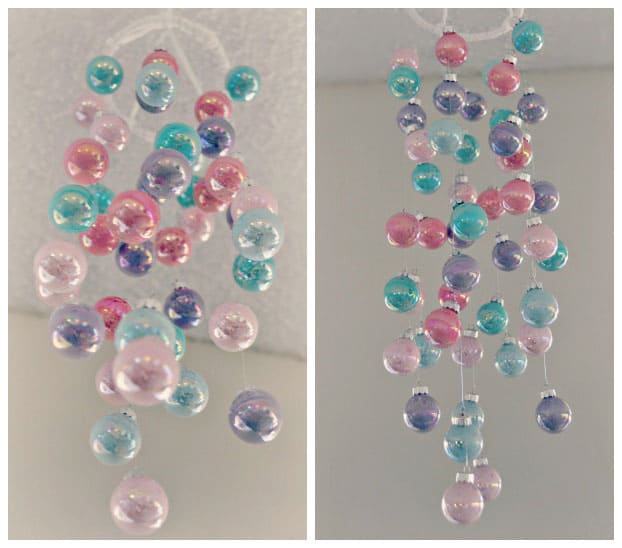 Mini Ornament Ball Mobile (via Baby List) Paint these baubles any color you want for a look that matches the nursery.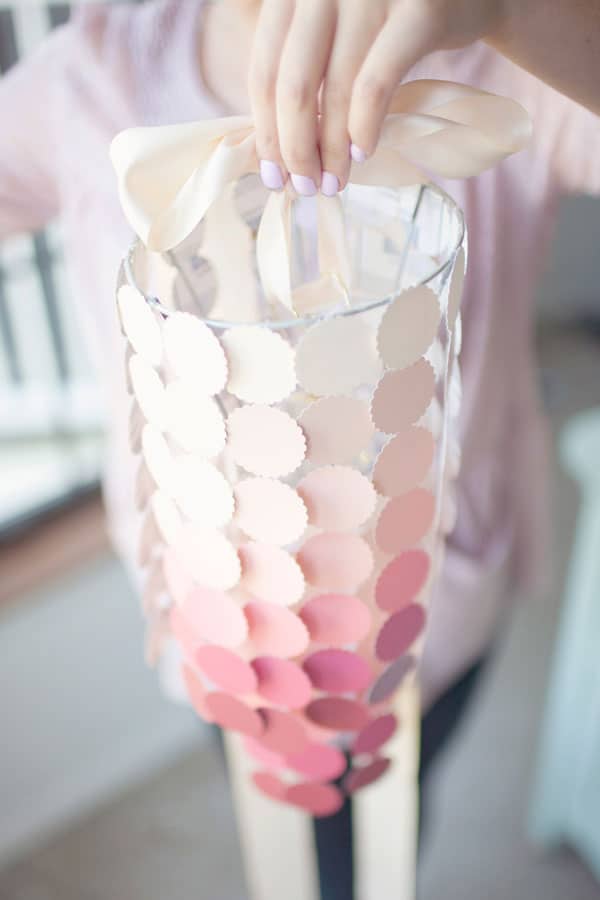 Paint Swatch Mobile (via Hey Gorgeous Events) An on-trend ombre mobile as adorable as it is easy.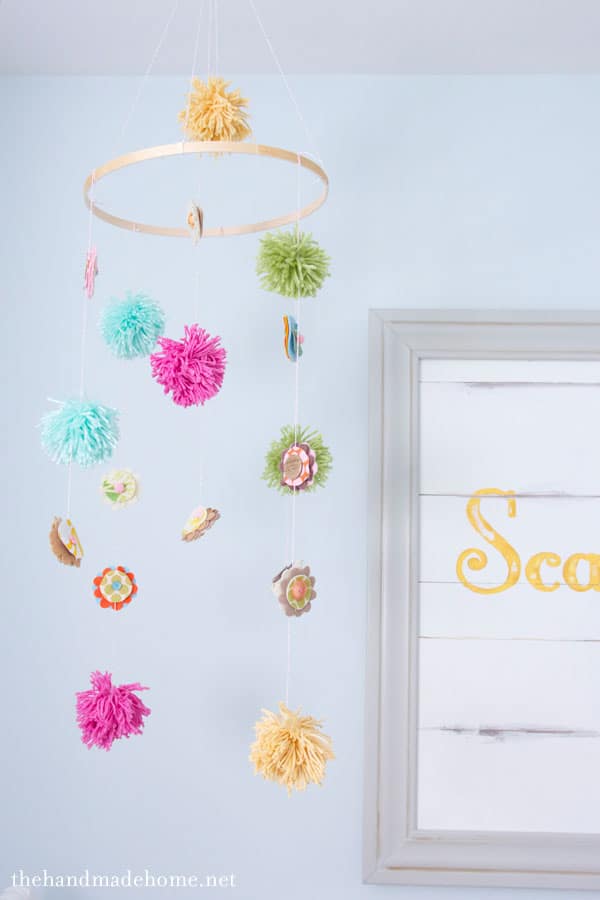 Felt Flowers and Pom-Pom Mobile (via The Handmade Home) Sweet flowers and sassy pom-poms.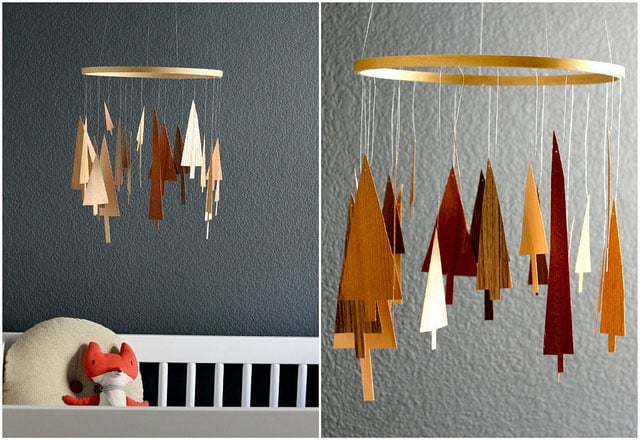 Wood Tree Veneer Mobile (via You Are My Fave) Modern, geometric wooden trees make this mobile a classic.