Setting up a fun photography themed session doesn't need to involve lots of expensive props and hours of preparation. Taking a cue from my kids' favorite book, Yummy Yucky, by Leslie Patricelli which explores food in funny ways, I decided to set up a fun, food-themed photo session right at home.
The premise was to get the kids to try "yummy and yucky" foods and capture their hilarious expressions. Instead, we gave it a positive twist by saying "yummy and interesting" foods. Secretly I was hoping this would also encourage kids to try different kinds of foods, which it did!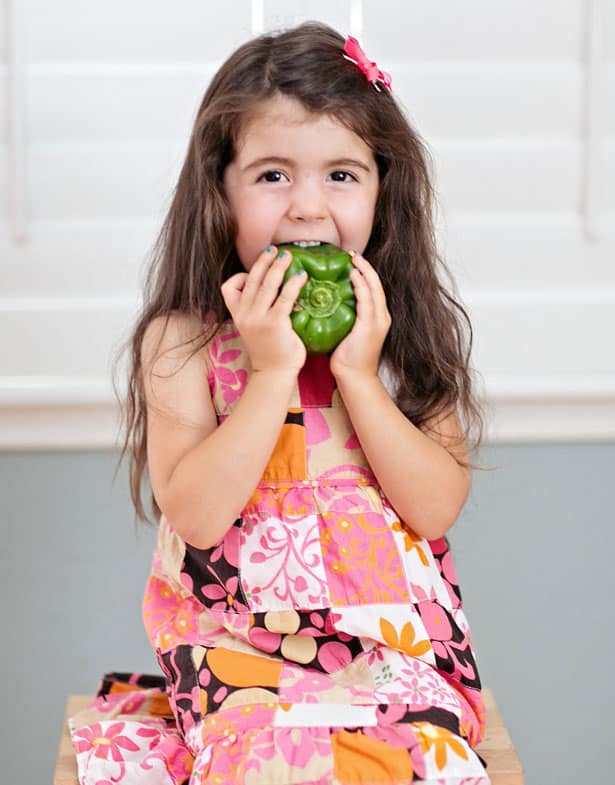 Not only did this make for one memorable play date, the kids had a blast choosing what foods to try. Here's how to easily set up your own fun, food-themed photo session for kids: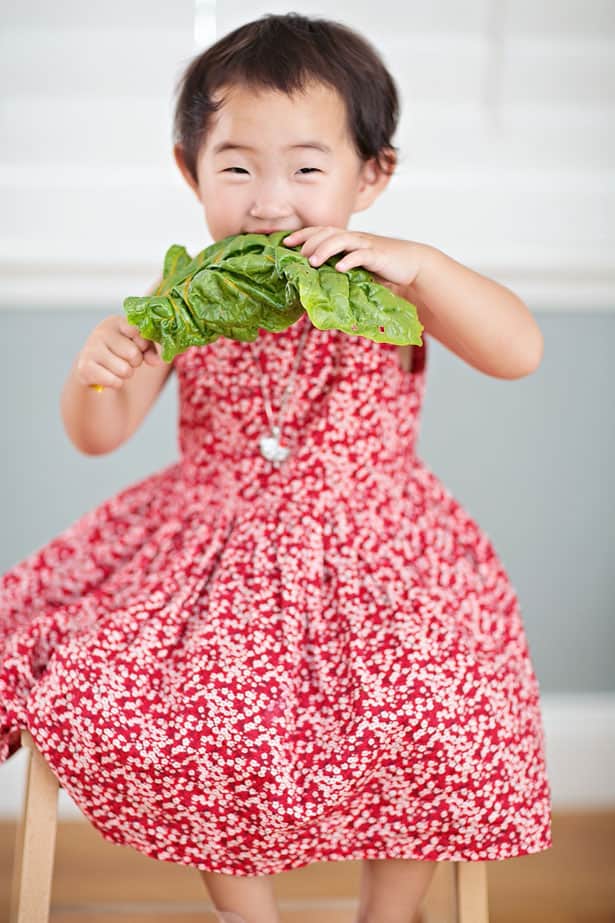 Steps – Food Photo Session For Kids:
– Offer up bright, colorful foods that will photograph well. We had veggies like yellow squash, carrots, bell peppers, rainbow chard and fruits like watermelon, pineapple, and raspberries.
– Pick foods that will elicit hilarious responses such as pickles and citrus like lemon.
– Balance the veggies with some treats, like cupcakes or cookies.
– Invite your child's closest friends over for a fun play date, have them dress in colorful clothes. Make it a fun event!
– Make a big deal about kids being able to choose the food they want to try and give them center stage. They'll love being in control of picking out what they want to eat.
– Have fun!
Here are some of my favorite photos from the day.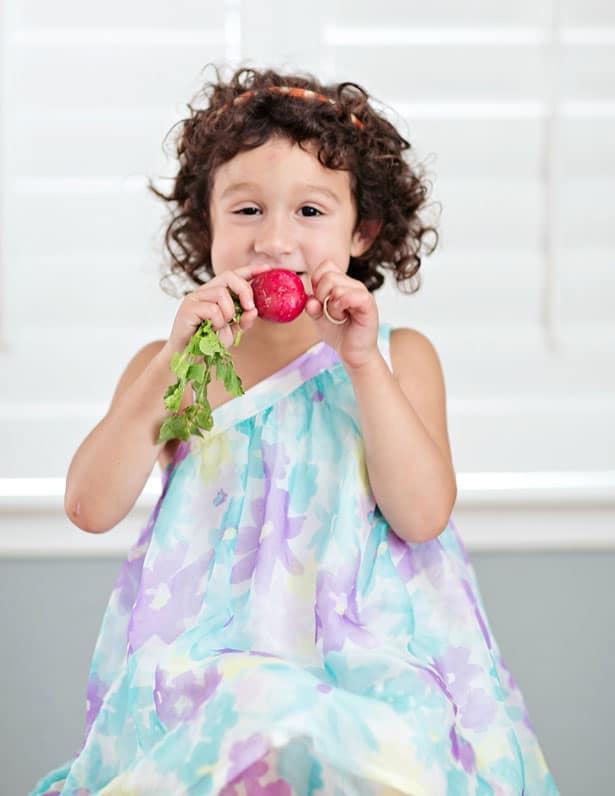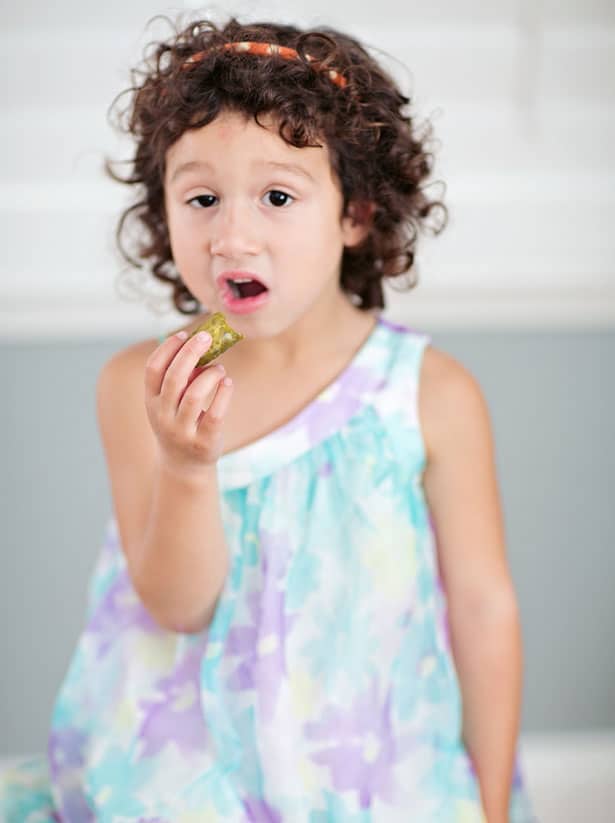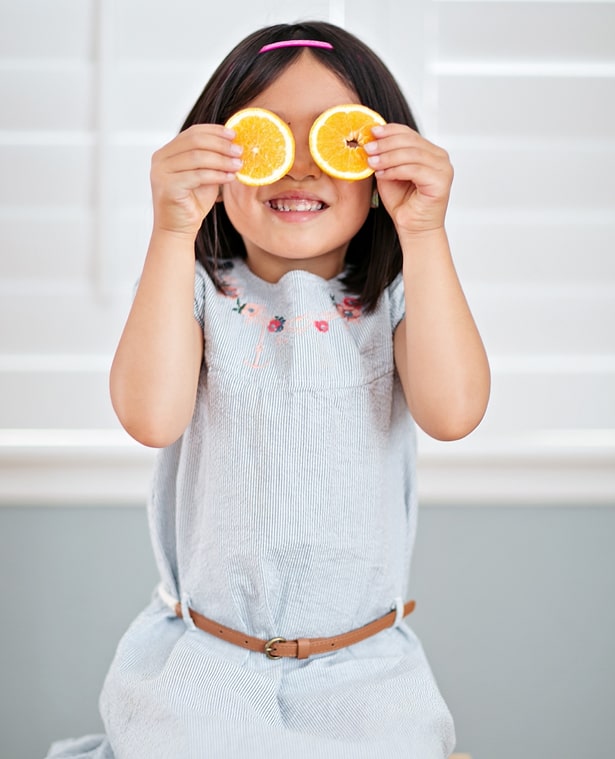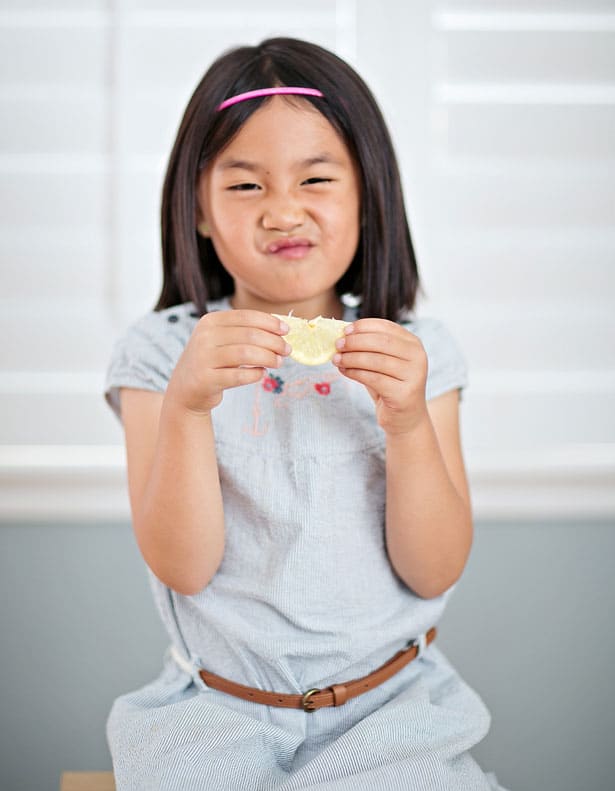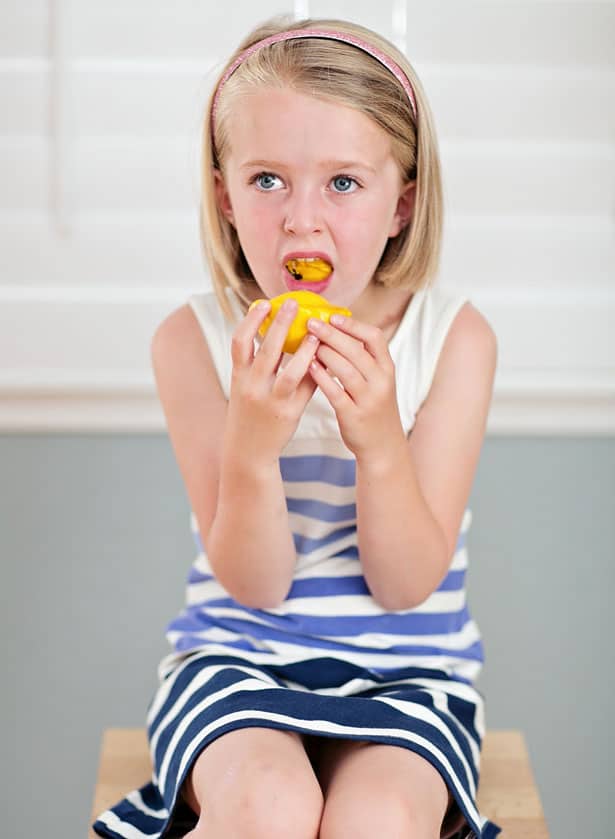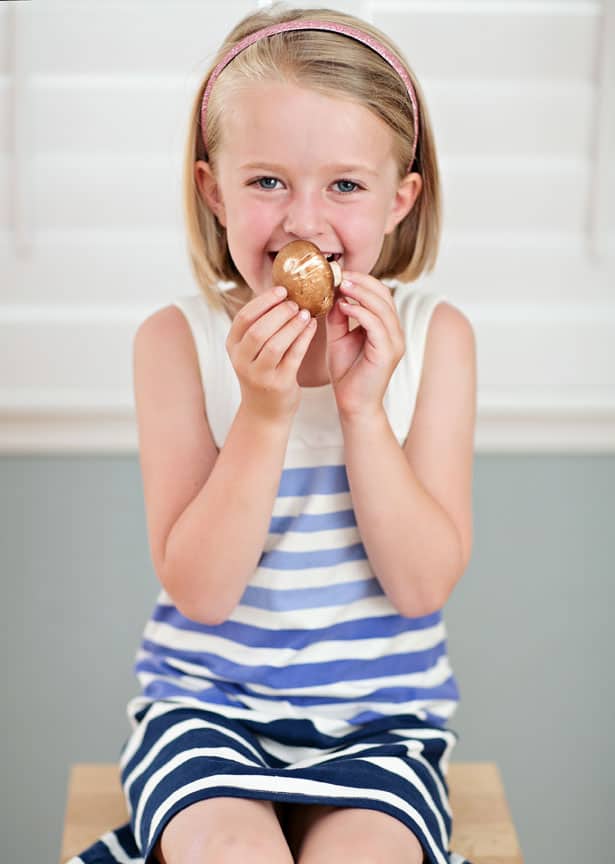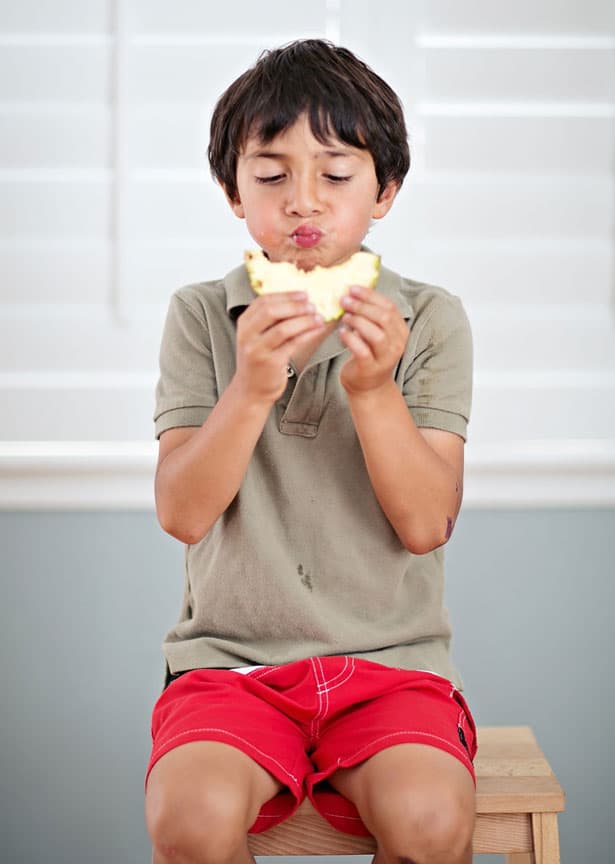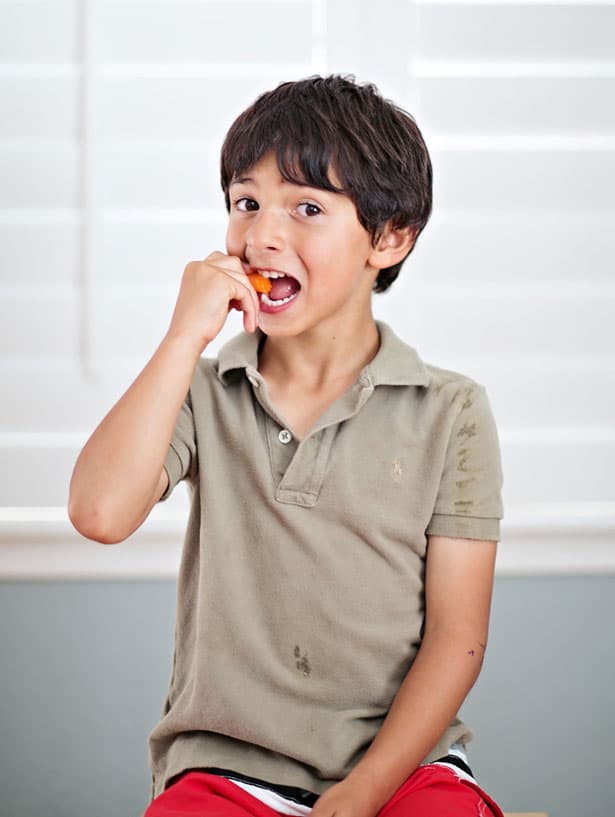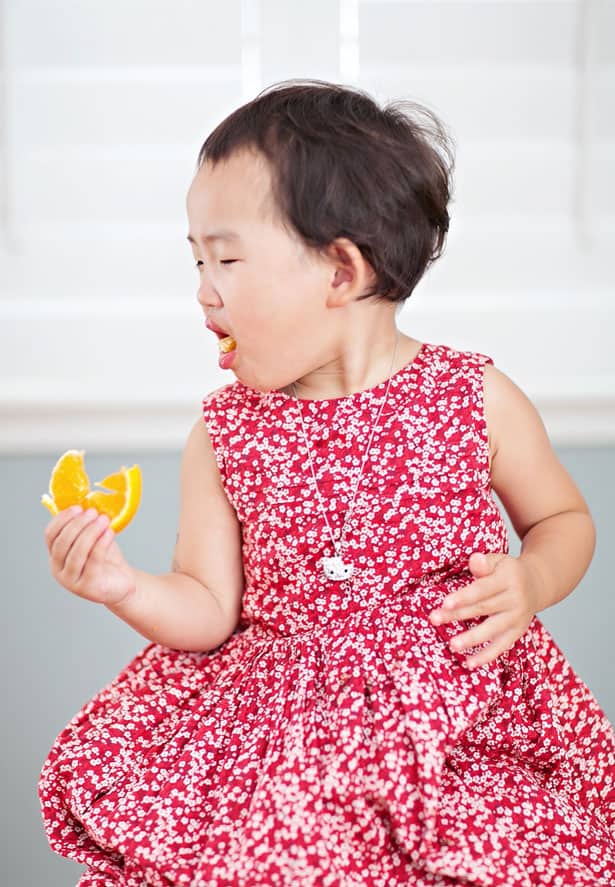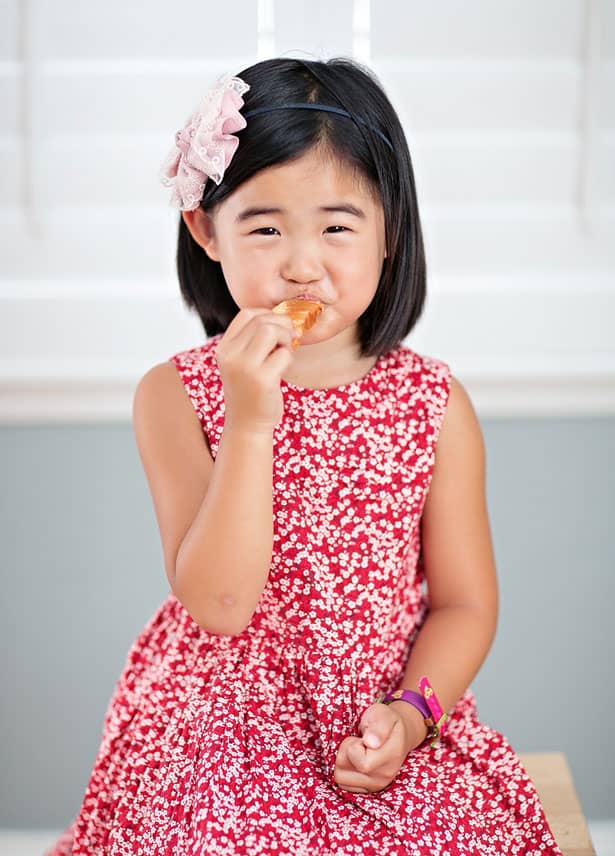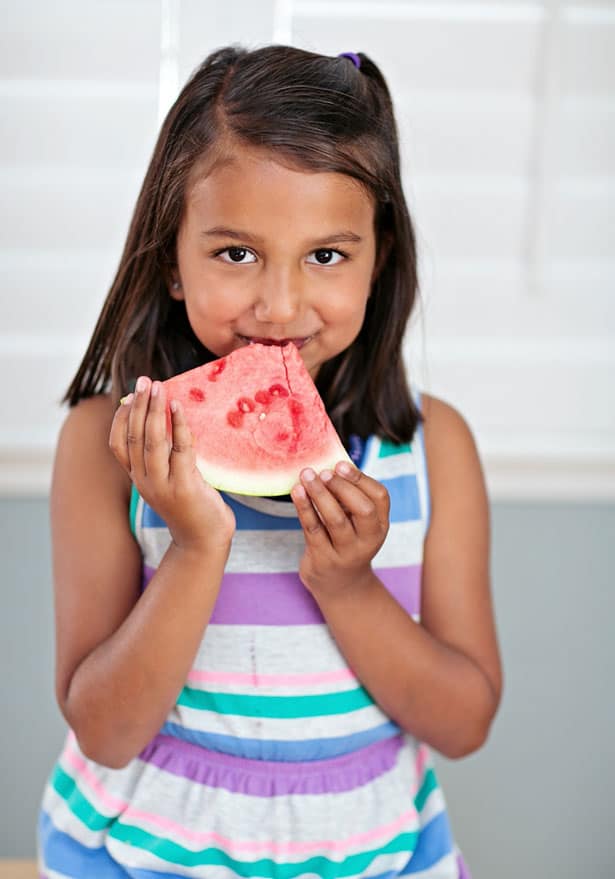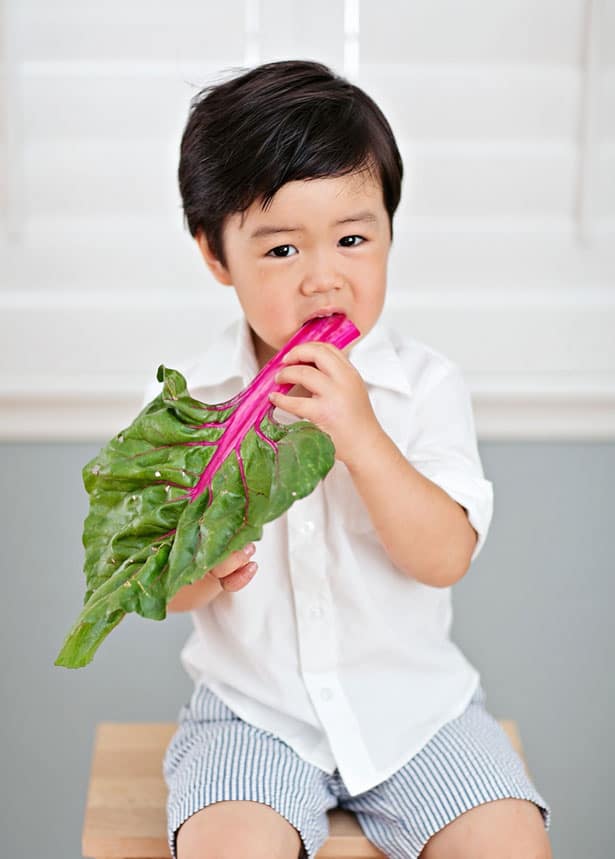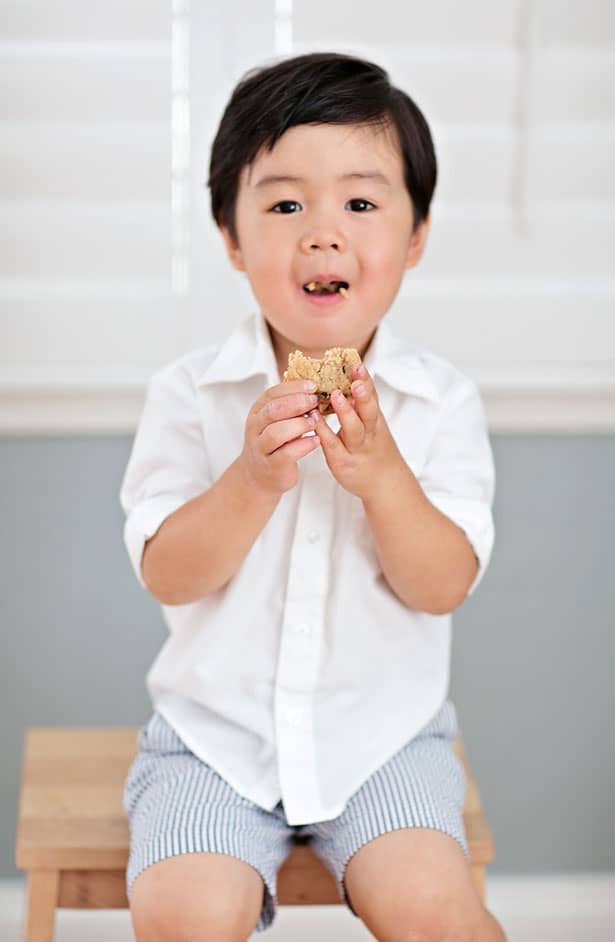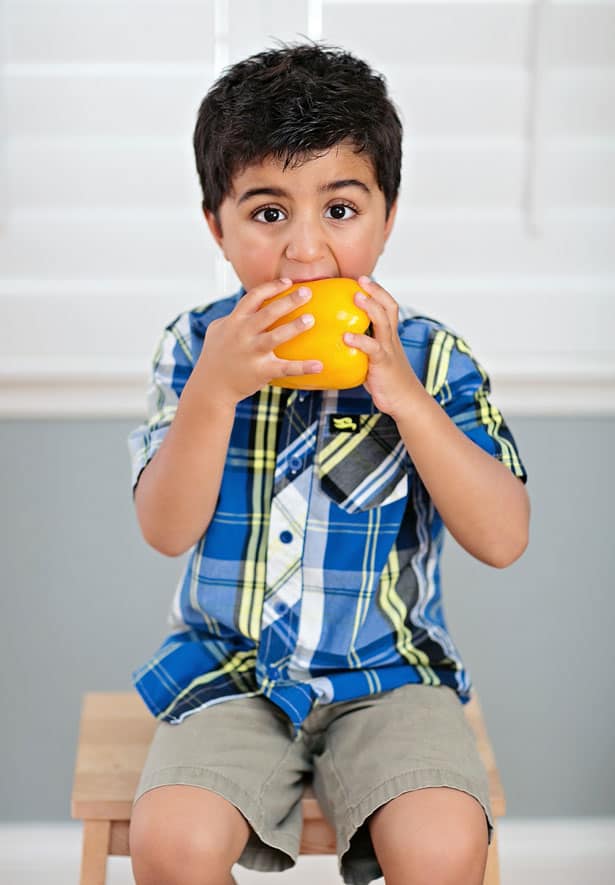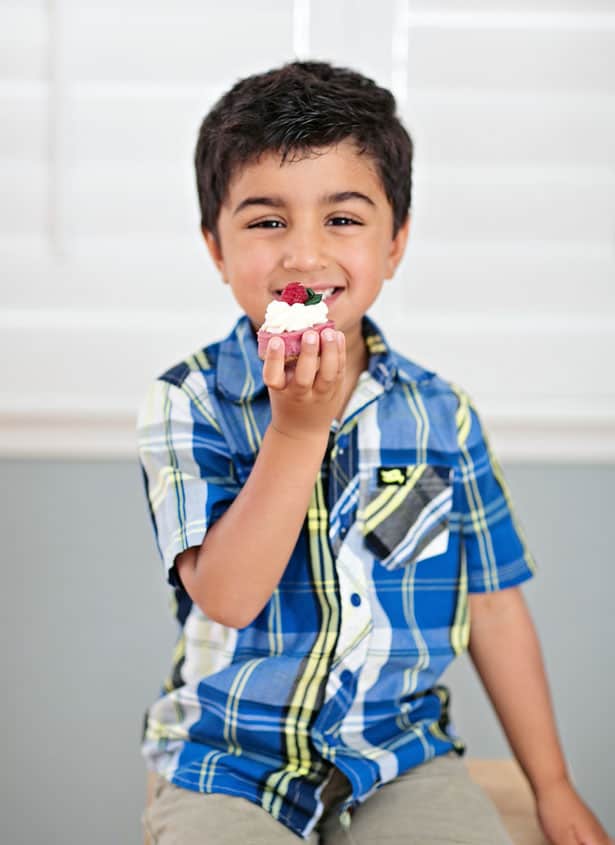 This little experiment was so much fun for both parents and kids. It was easy to set up and really, you could look right in your fridge and pull out what you think would be fun for kids to try. I asked parents to look inside their pantry and bring anything they wanted to share. It's also a great collaborative project that the kids felt proud to be a part of. Teamwork is the best!
Tying it back to my children's favorite book (Yummy Yucky) also made it a more personalized experience they could relate to. This is something to keep in mind when setting up a themed photo session with kids. Make it interesting and fun for them – and you'll almost always get natural smiles and cute expressions without trying.
What do you think about themed photo shoots? Have you ever tried one of your own at home?