Magnets can seem like magic to kids, especially the younger set. My kids are mesmerized by magnetic toys because there's instant gratification on a visual and auditory sense. There's something satisfying about hearing magnets click or adhere to something as you're playing along. Also, on the spectrum of motor skill level required, magnetic toys are pretty accessible as plug and play items. Take a look at these fun and engaging magnetic toys you can build with your kids for some instant fun!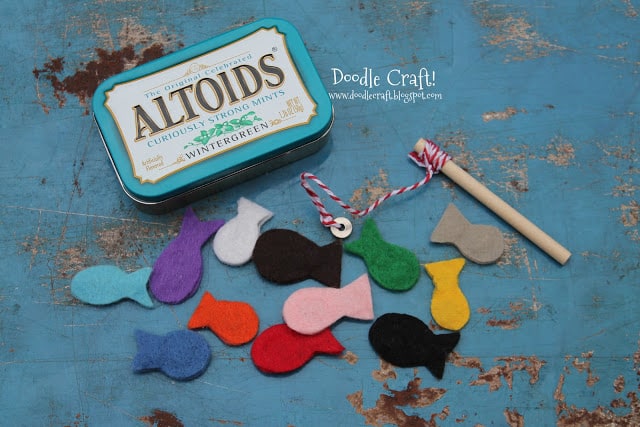 Magnetic Fishing Game (via Doodle Craft) Pocket-sized, cute and fun, this magnetic fishing game is something I can see my kids wanting to play with over and over again, at home or out.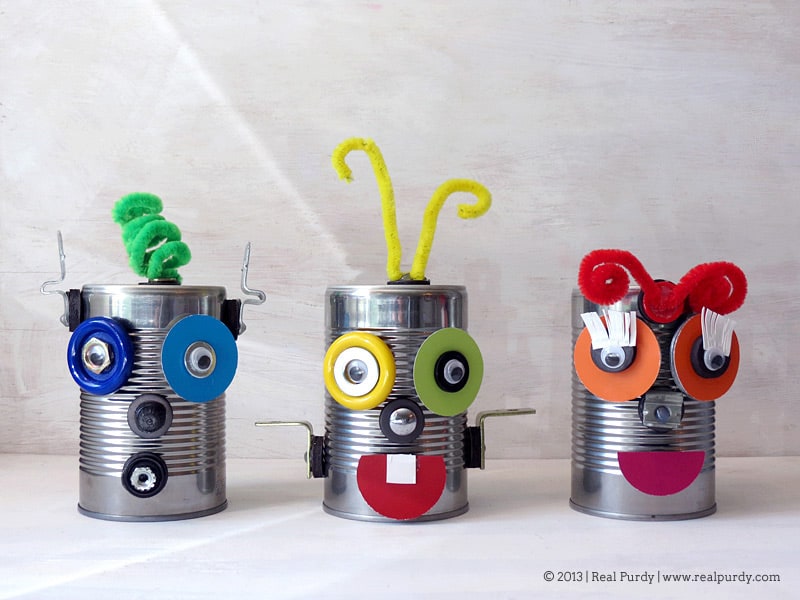 Magnetic Robots (via Real Purdy) The tin can version of Mr. Potato Head, these magnetic robots are cute mix and matched aliens you can make with tons of possibilities.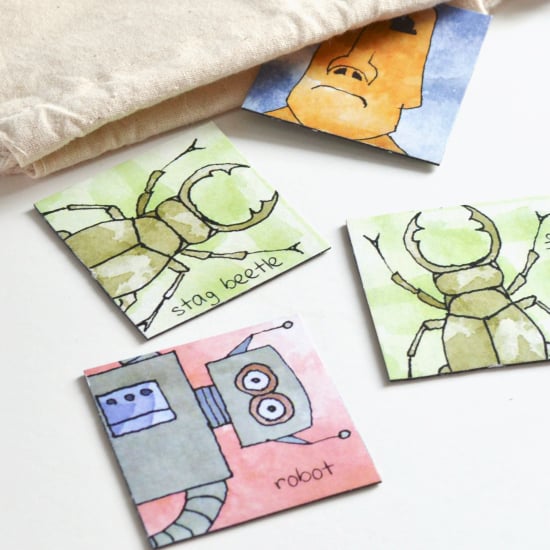 Matching Magnet Game (via Dream A Little Bigger) This cute free printable comes with instructions and quirky characters to make up a fun matching game – with a magnetic twist!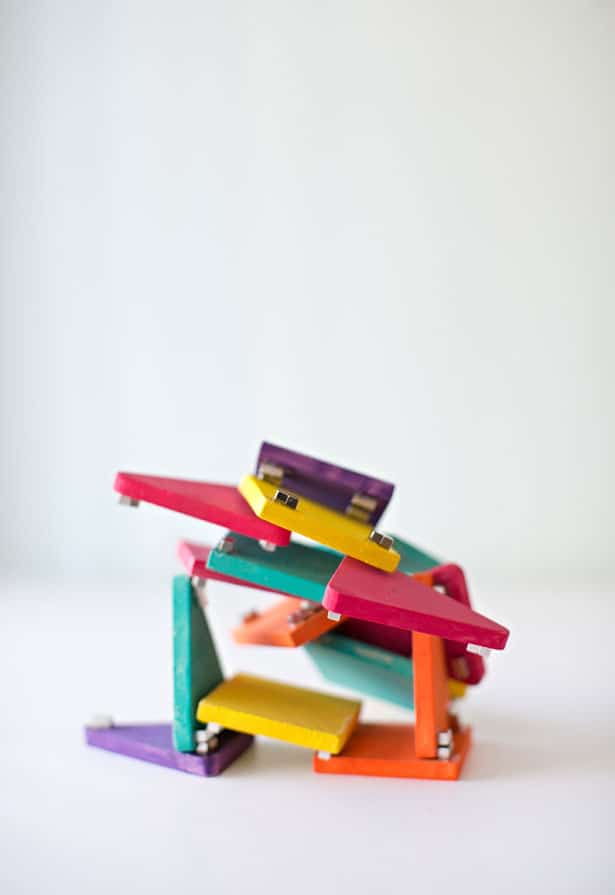 DIY Magnet Tiles (via hello, Wonderful) These painted wooden shapes which magnetically click together make a fun, open-ended building toy for kids. Plus, they're pocket sized so you can easily throw them in a bag for on-the-go play.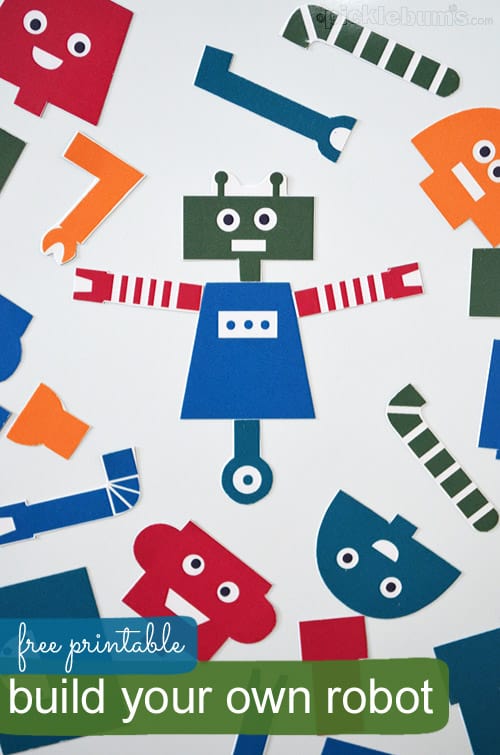 Build Your Own Robot Game (via Picklebums) This game is so much. With the free printable robots included, your child can build a variety of robot characters. Take them all down again and build more!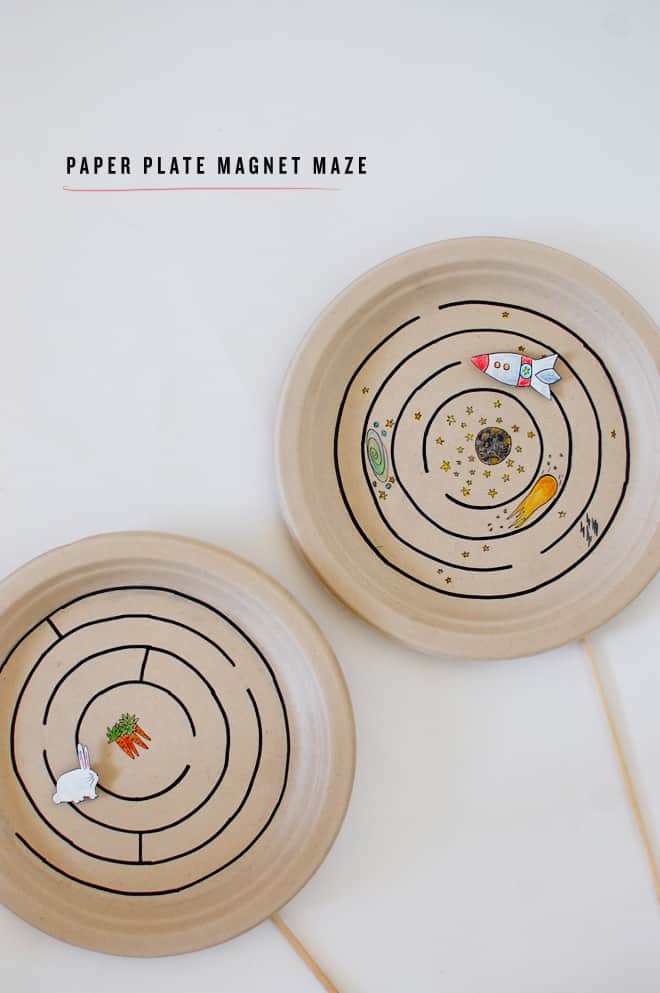 Magnet Maze Game (via Cakies) This inventive game takes a few basic materials like a paper plates and turns them into engaging games. See how long it'll take for the rabbit to find the carrots!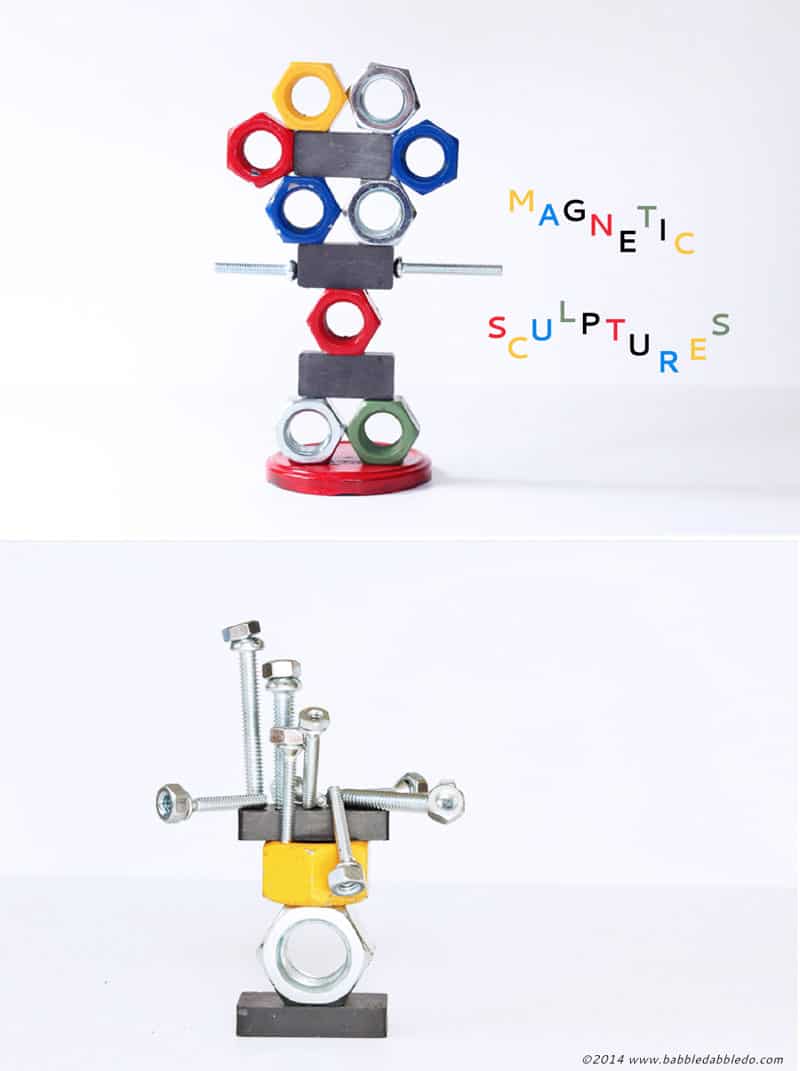 Magnetic Sculptures (via Babble Dabble Do) Perfect for your little tinkerer, take advantage of basic tools parts and let the kids create awesome magnetic sculptures.
**Quick note on safety. Although magnetic play is engaging to children, magnets are very dangerous if accidentally ingested. Supervised play is essential when playing with games that require magnets with children.
For more creative crafts for kids, see:
6 Easy DIY Wooden Block Projects
10 Brilliant Toy Hacks For Kids
10 Creative Cereal Box Projects
25 Best Fun and Easy Two Ingredient Crafts
9 Fun Ways to Play With Popsicle Sticks