I can always count on one thing to make my kids squeal and giggle and it's blowing bubbles. This simple little activity always gets the best laughs from kids whether they're blowing, chasing or trying to pop those elusive bubbles.
Take your bubble fun to new heights with these creative ideas on how to make or blow them. From bubble pipes to dazzling, enormous ones or making impressive looking art – these bubble activities have got you covered for summer time fun that's quick and easy to put together.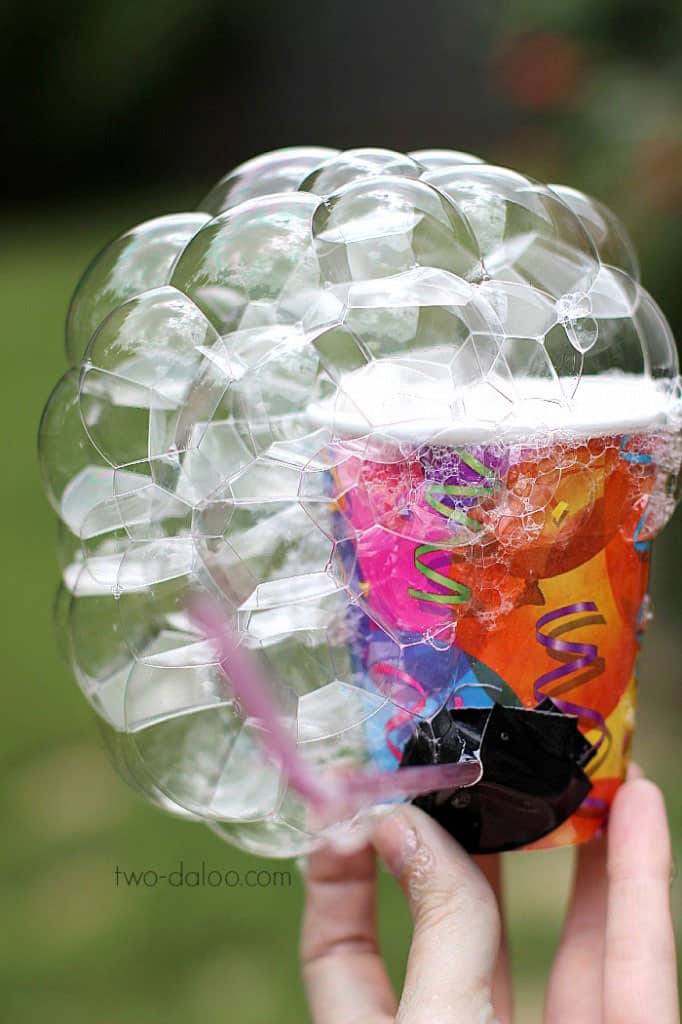 No Suck Bubble Pipe (via Twodaloo) This is a new twist on making a bubble pipe that's safer for kids to blow out (and not in) while still retaining the fun of making lots of connected bubbles to pop out all at once!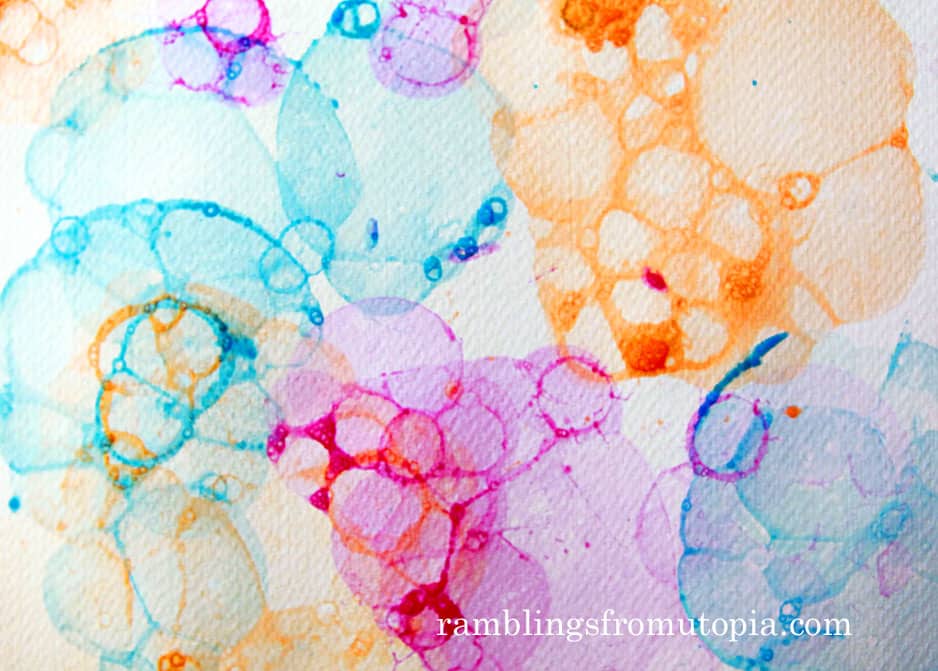 Bubble Painting (via Ramblings From Utopia) Who knew bubbles could make such cool artistic prints? Give this project a whirl and watch your kids blow out some pretty designs and patterns on paper.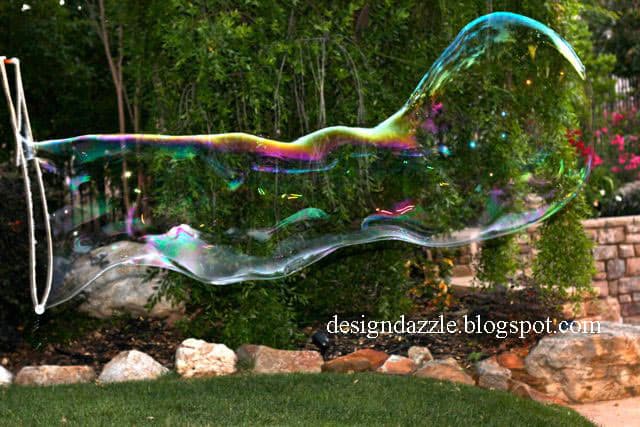 Giant Bubbles (via Design Dazzle) How do you make those giant bubbles? If you've ever wondered how, you'll get the inside trick to blowing impressive and giant bubbles your kids will go crazy over in this fun tutorial.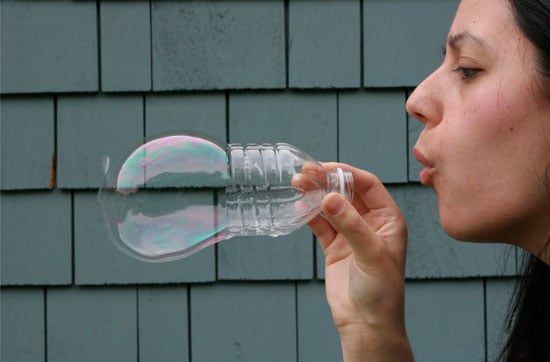 Bubbles From Basic Materials (via Home Spun Threads) You might be surprised that common supplies found around the house can make for some pretty cool bubble blowers – like straws or plastic bottles!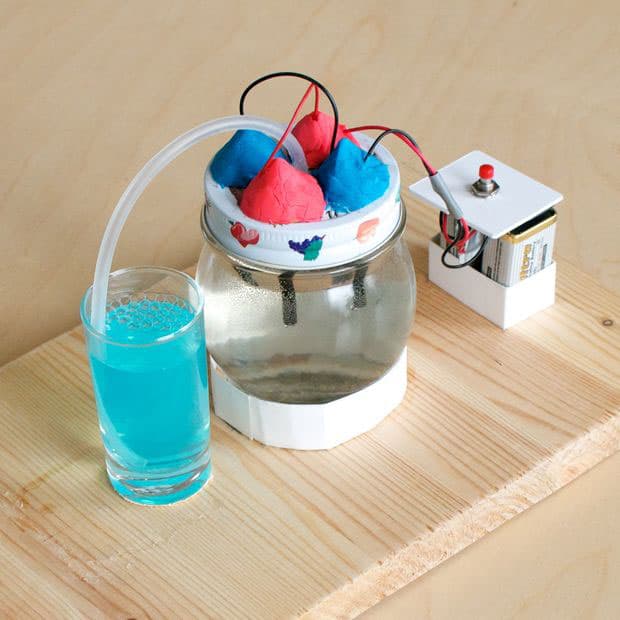 Ballistic Bubble Machine (via Instructables) Get your lab coats on and try this cool science and tinkering experiment with the kids to make soap bubbles. Watch them crackle and pop when ignited and figure out what makes that sound!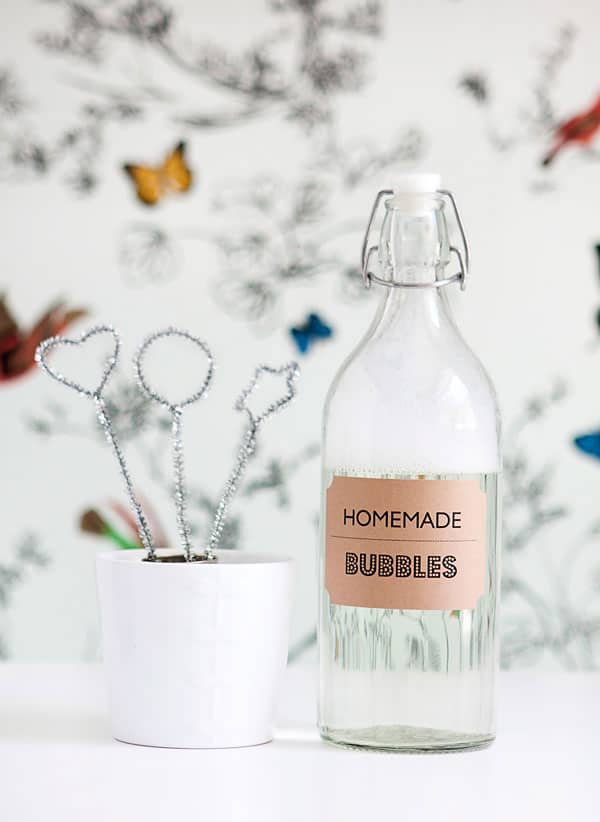 Homemade Bubble Solution and Blowers (via Hellobee) Turns out making your own bubble solution is pretty simple and the good news is you'll never run out. This fun tutorial also shows you how to make your own blowers in cute shapes and patterns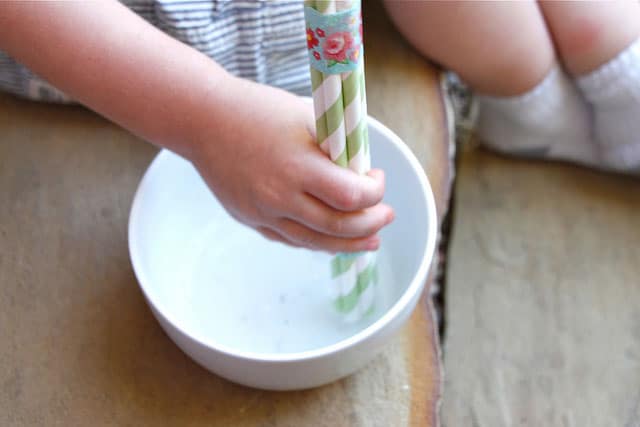 DIY Bubble Wand (via We Have Aars) Got some straws lying around? Turn them into cute bubble wands in a flash and have fun blowing lots of bubbles all at once.
For more summer time fun, see:
8 Awesome Summer Water Activities
8 Fun Summer Beach Style For Kids

10 Outrageously Fun Ways To Play Outdoors

8 Crazy Fun Outdoor Toys