My daughter's been fascinated by mini wooden dolls and characters lately. Wooden dolls are a timeless children's toy and encourage a great amount of imaginative play. There are so many unique ways to make your own wooden dolls, from classic peg and craft sticks, to some that impart new twists such as ones made from handles and knobs! Check out this creative collection of ideas to get inspired to make your own whimsical wooden dolls.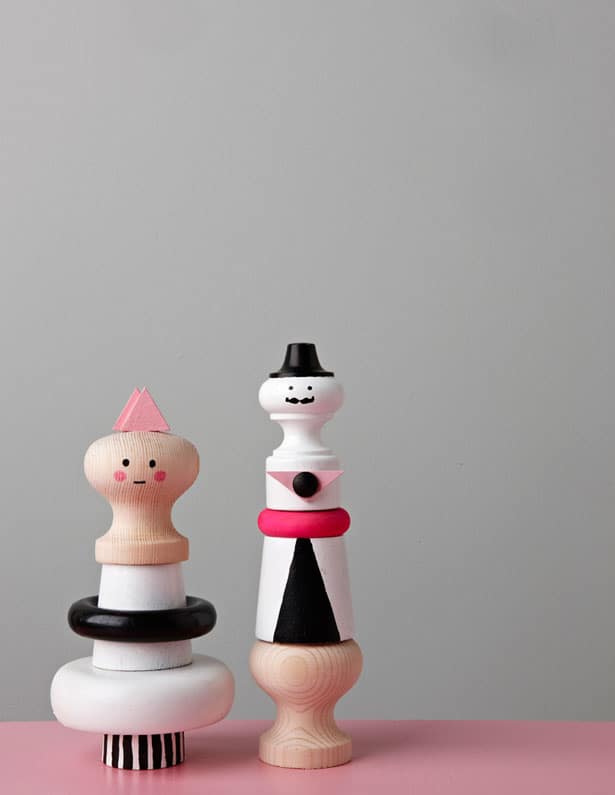 Knobs and Handles Wooden Dolls (via Scandinavian Deco) A unique way to refashion items to give them a new purpose, check out these cool wooden dolls made from doorknobs and handles.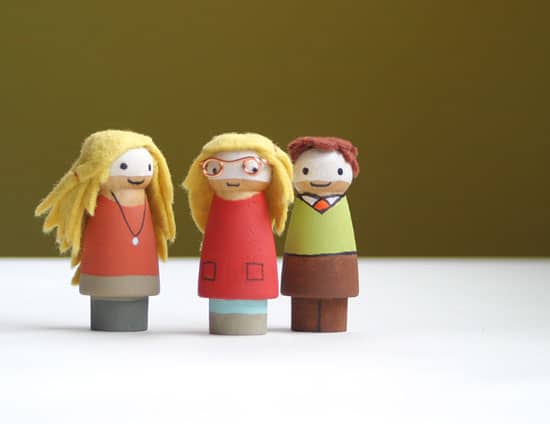 Wooden Doll Family (via Small For Big) Here's a fun project the entire family can participate in – making their own doll character! Also check out how to make neat accessories such as barrettes and glasses.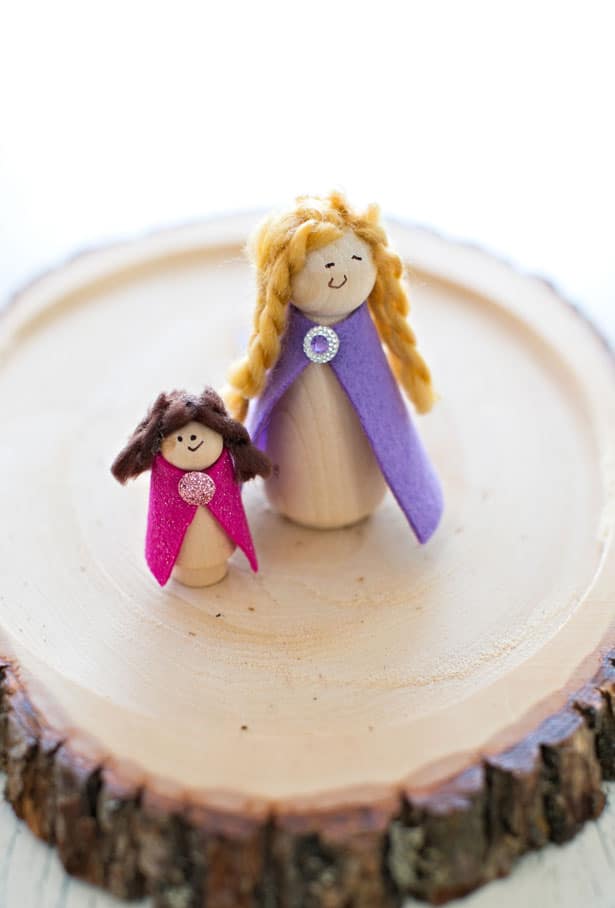 Easy Peg Doll Fairies (via hello, Wonderful) Here's our easy take on making a fairy peg doll complete with felt cloak and soft yarn hair.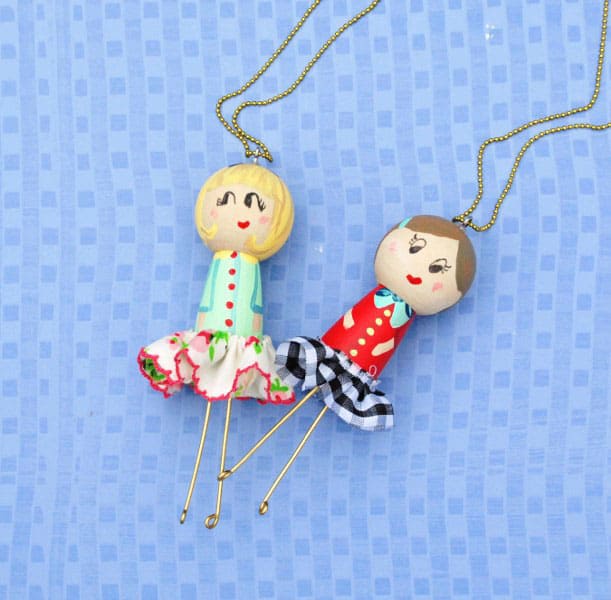 Wooden Doll Necklaces (via My So Called Crafty Life) What makes a doll even more fun? One that also doubles as a fashion accessory! See how to turn a cute peg doll into a fun necklace.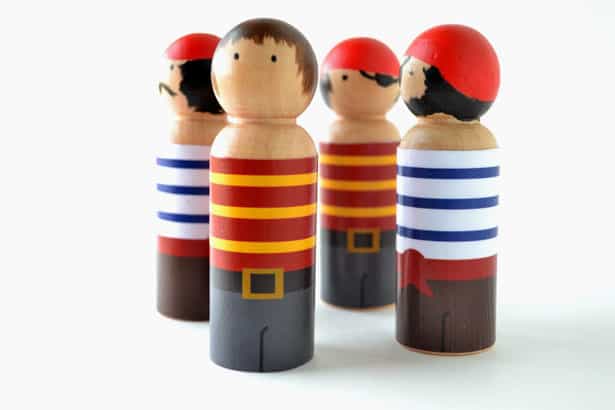 Pirate Peg Dolls (via Untrendy Life) With this fun craft, you not only learn how to turn peg dolls into a merry band of pirates, but you also get a free printable that has clothing templates for two different pirates.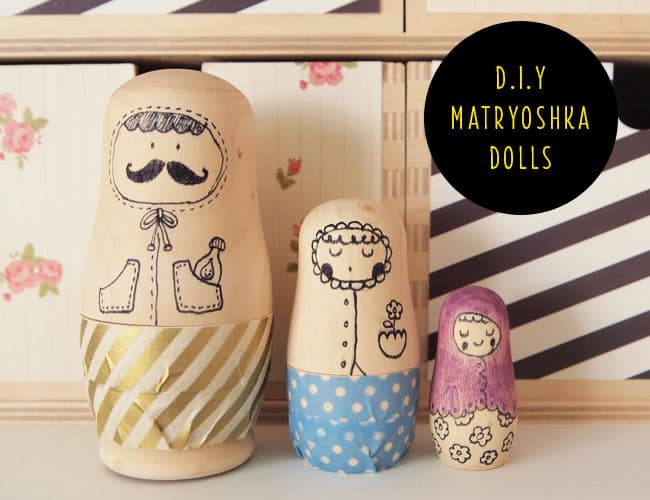 Matryoshka Dolls (via Design is Yay) How fun are these dolls? Make your own adorable nesting set of dolls (known as Matryoshkas) to decorate however you choose.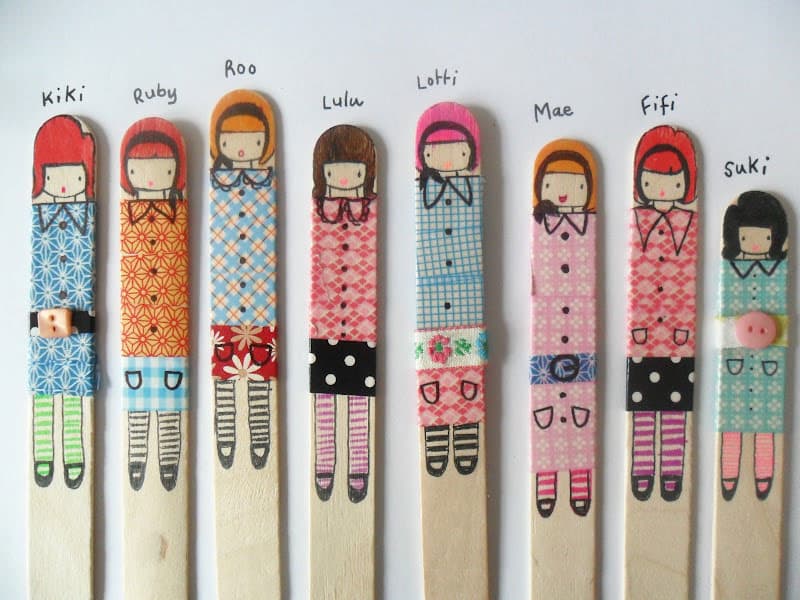 Craft Stick Dolls (via Tea Wagon Tales) These charming figures take an ordinary craft stick to a whole new level – complete with stylish washi tape outfits.