Peppermint flavored treats are one of the things I love eating most during the holiday season. If you love this minty flavor as much as I do, these recipes will catch your attention. Whether for your Christmas dinner, New Year's party or fun baking activity to do with your kids – these festive treats are easy to make with just a few ingredients. Happy baking!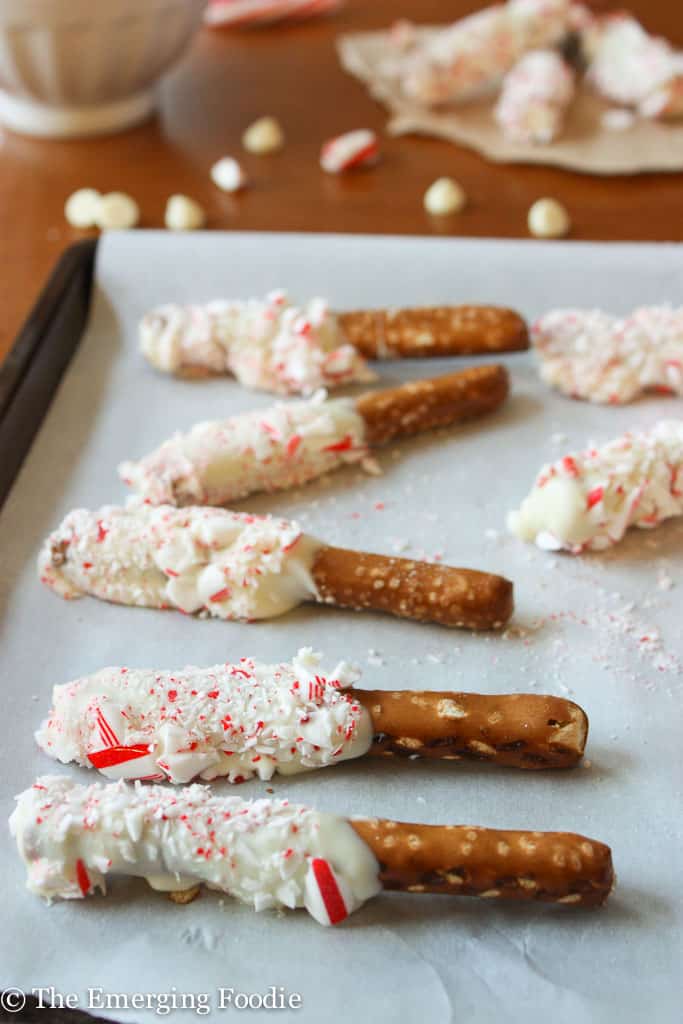 Peppermint Stick Pretzels (via The Emerging Foodie) Only 3 ingredients are needed to make these quick, sweet and salty treats.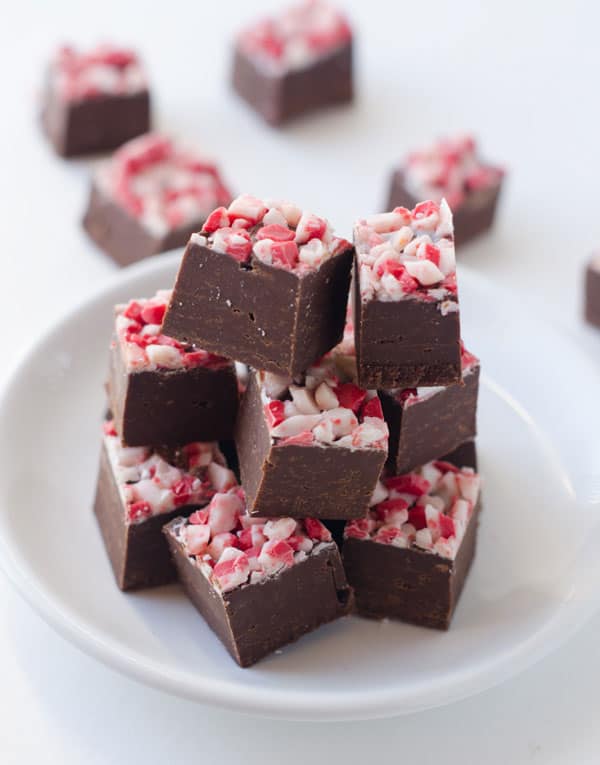 Peppermint Crunch Fudge (via The Cake Merchant) An easy fudge recipe which requires no candy thermometer. Just heat, chill and serve!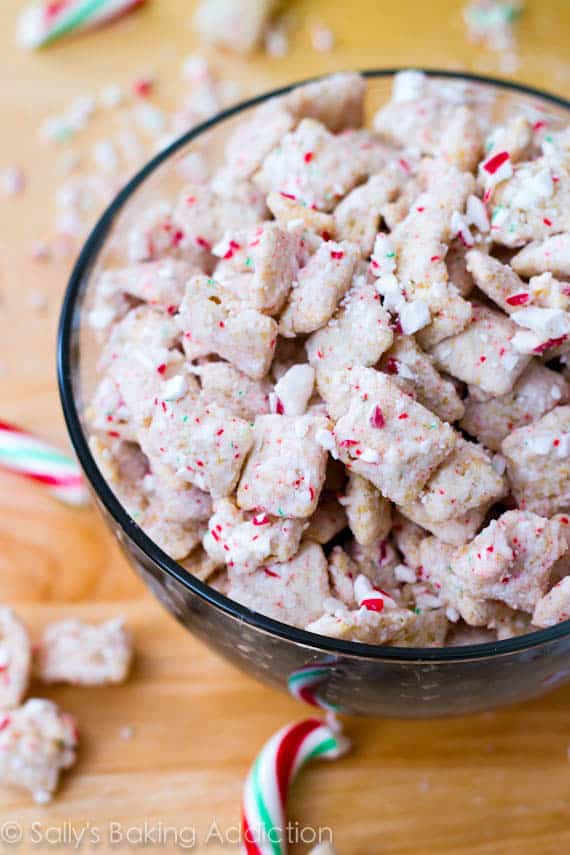 Peppermint Muddie Buddies (via Sally's Baking Addiction) This popular Chex cereal mix gets a yummy holiday makeover.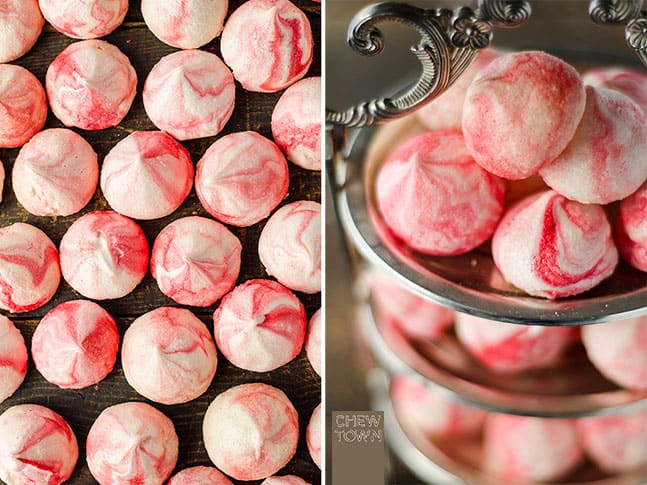 Peppermint Meringues (via Chew Town) These egg white cookies are super easy to whip up and make pretty and festive swirly colored gifts too.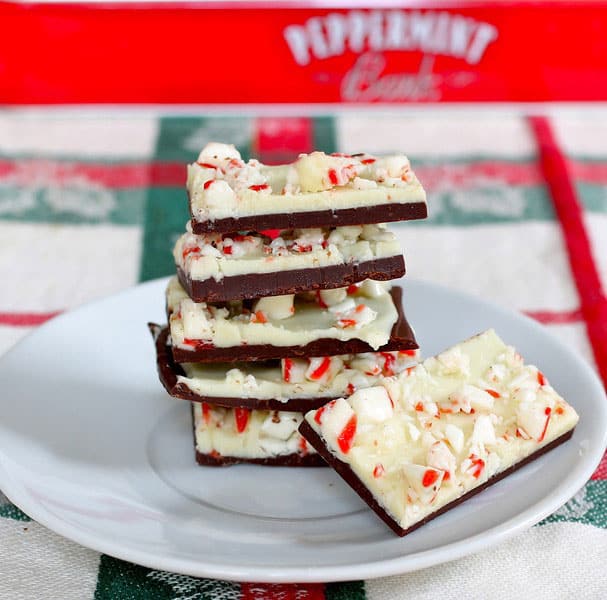 Peppermint Bark (via Little Baby Watson) This iconic holiday treat is so easy to make with just 3 ingredients. It's also kid-friendly too – have kids pound away at the candy canes and break the bark into pieces.
For more holiday treat ideas, see 12 Jolly and Cute Holiday Treats, 12 Unique and Delicious Ways to Eat Gingerbread, 8 Cute and Healthy Christmas Treats and 12 Days of Holiday Cookies.