We're betting popsicles and ice cream are in high demand lately to offset those high summer temperatures. While nothing beats the real thing, these 12 colorful popsicle art projects will keep your kids busy on those hot days when you need to keep them cool and engaged in some creative making! What are your favorite summer activities to keep the kids busy?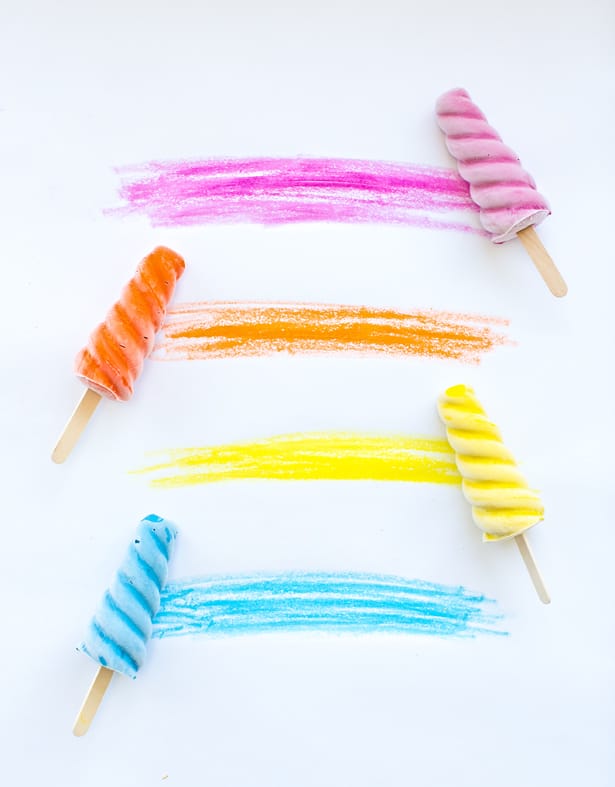 Freezer Paint Popsicles (via hello, Wonderful)
Pop a few of these paint pops in the freezer for a super cool painting activity outdoors!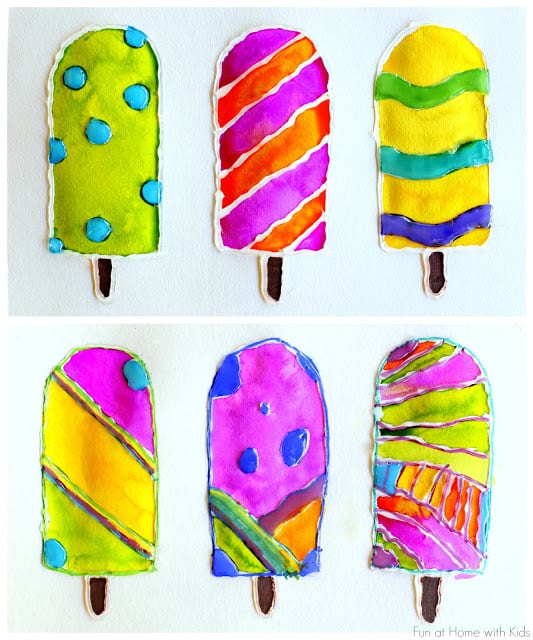 Paint Resist Popsicles (via Fun at Home with Kids)
Find out the super cool process behind these artistic popsicles.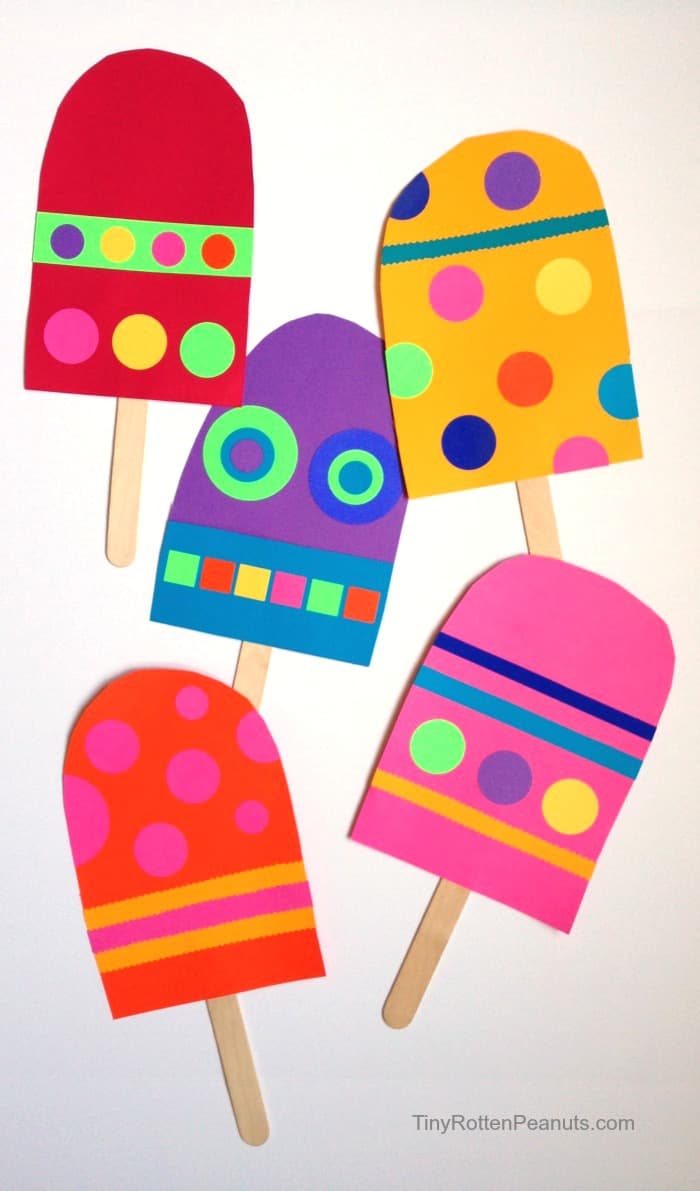 Paper Popsicle Craft (via Craftwhack)
Love these modern paper popsicles that pop with colors. Wouldn't they make cute handmade cards?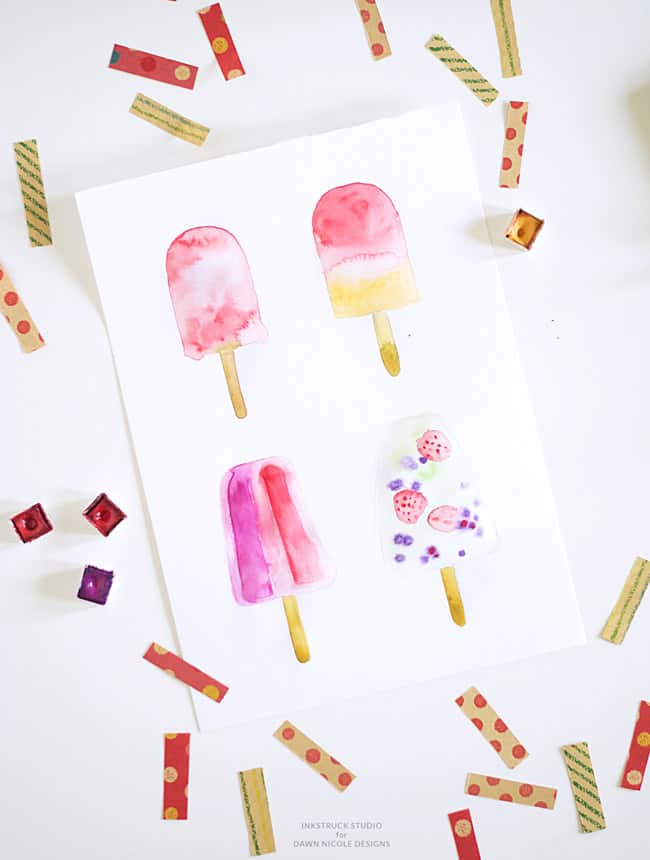 Watercolor Popsicle Art (via Dawn Nicole Designs)
This step-by-step watercolor tutorial is something both kids and grown-ups can do side by side to create beautiful, swirly popsicle art.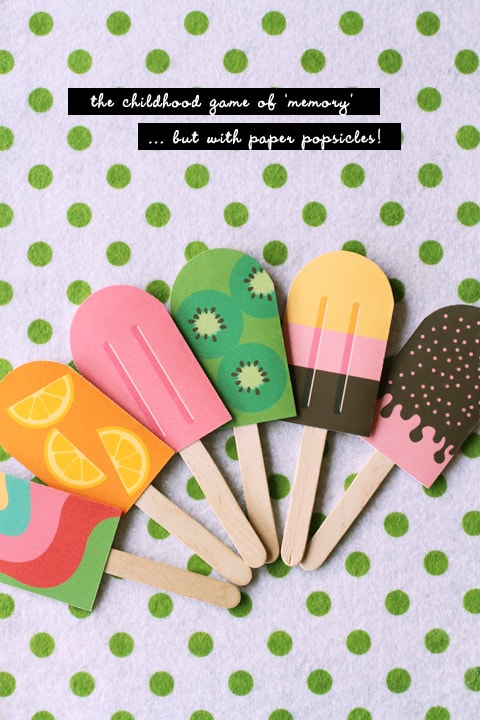 Printable Popsicle Memory Game (via Eat Drink Chic)
Turn these adorable printable popsicles into a fun memory game for kids. This would make a fun travel summer game to pack in your busy bag!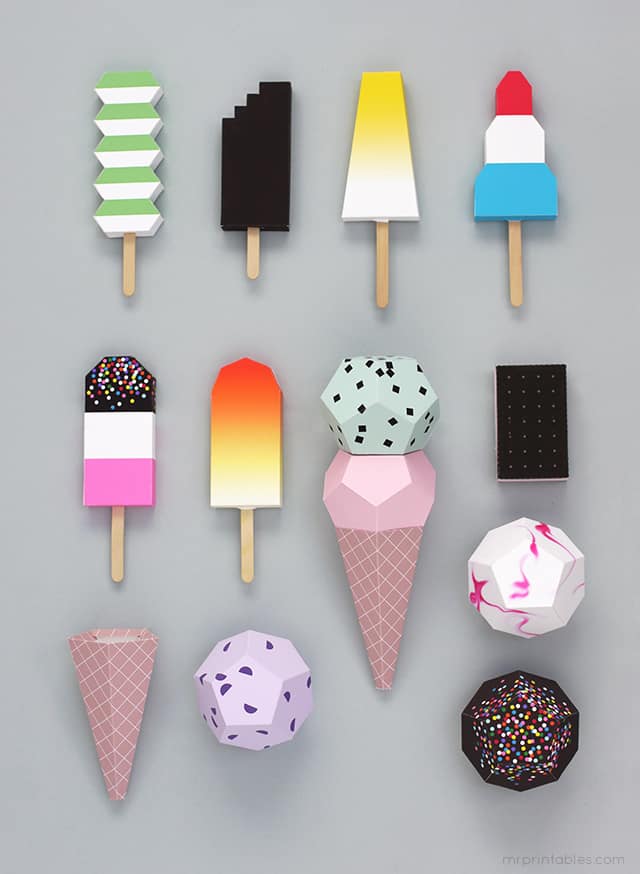 Free Printable Popsicle Ice Cream (via Mr. Printables)
So many fun uses for these such as pretend play or sweet summer decor. The best part is that all you have to do is print and fold!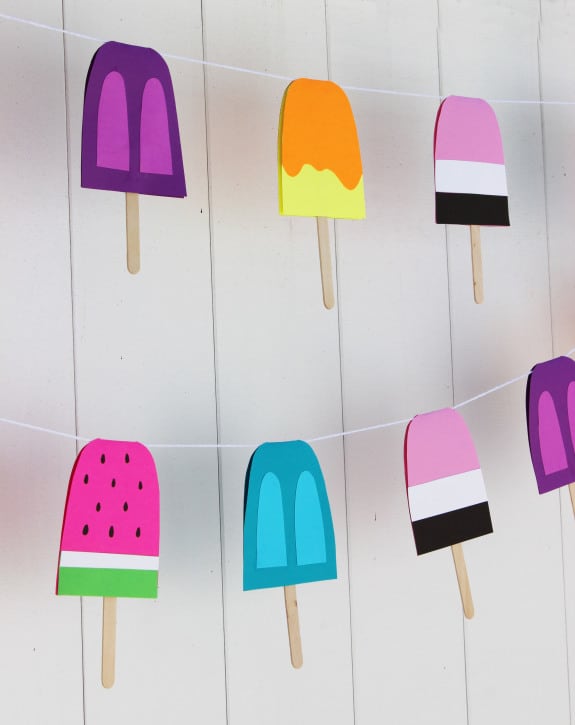 Popsicle Paper Garland (via Jane Can)
Kids will love designing their own fruity paper popsicle garlands to celebrate summer.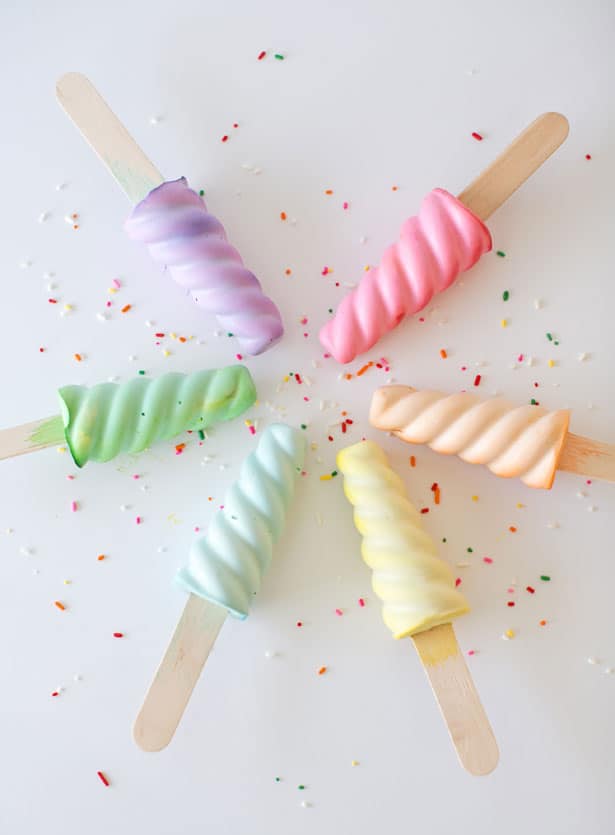 Sidewalk Chalk Popsicles (via hello, Wonderful)
Make your own sidewalk chalks in fun popsicle shapes. The handles make it easy for kids to draw and doodle!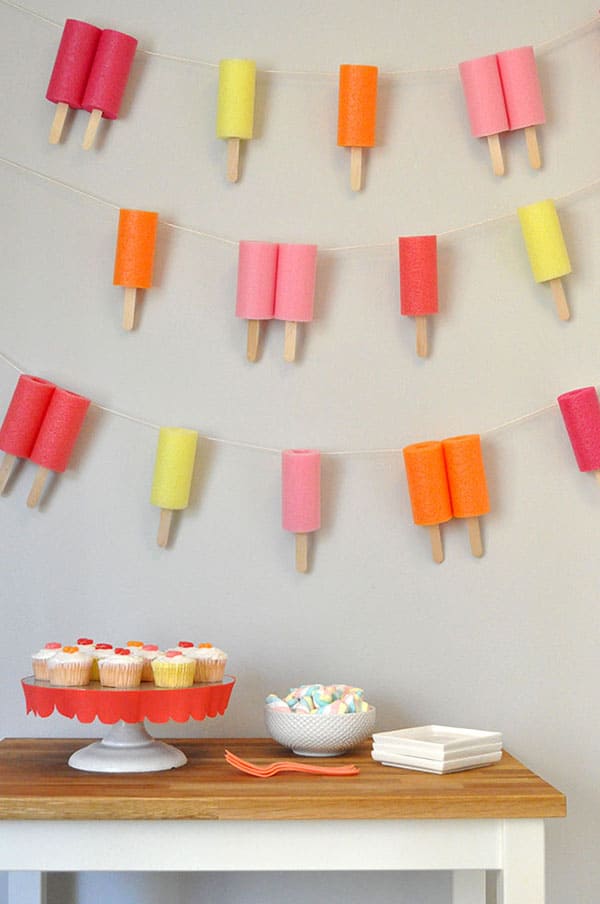 Giant Pool Noodle Popsicles (via Oh Happy Day)
How creative are these gigantic pool noodle popsicles? Make a bunch to hand out as favors for your next ice cream party.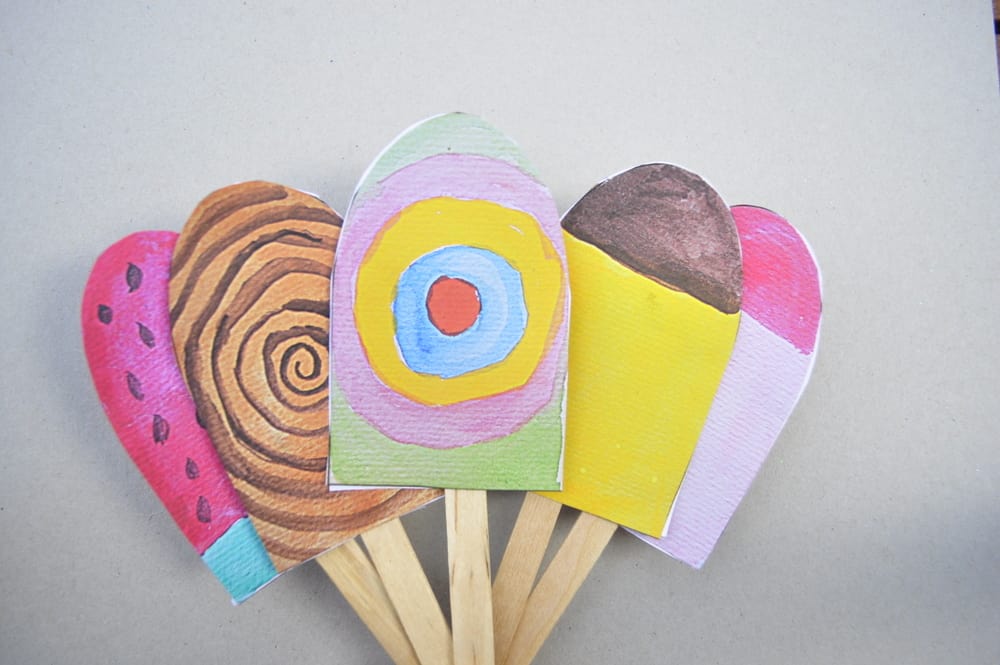 Free Printable Popsicle Designs (via Be a Fun Mum)
All you have to do is print these cute popsicle flavors out in all sorts of yummy flavors for instant pretend play.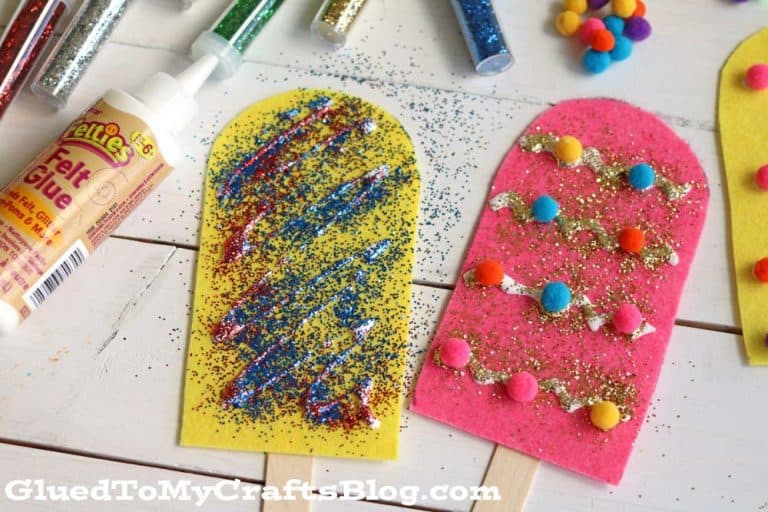 Felt Ice Cream Popsicles (via Glued to My Crafts)
Kids will love making their own crafty felt popsicles with pom pom sprinkles. A fun summer invitation to create.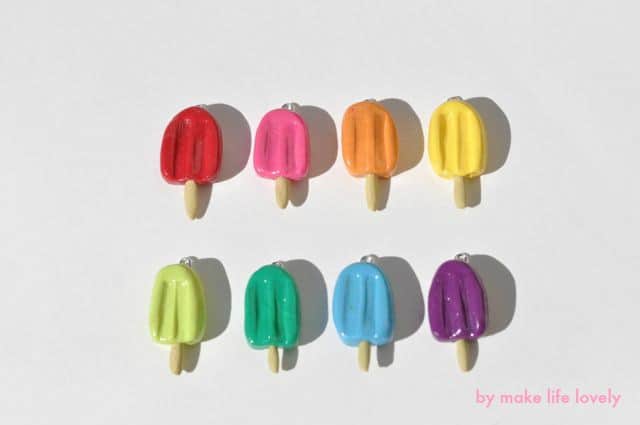 Clay Charm Popsicles (via Make Life Lovely)
Find out how to make these adorable popsicle charms in rainbow colors. Such a cute DIY jewelry project or favor kids can make.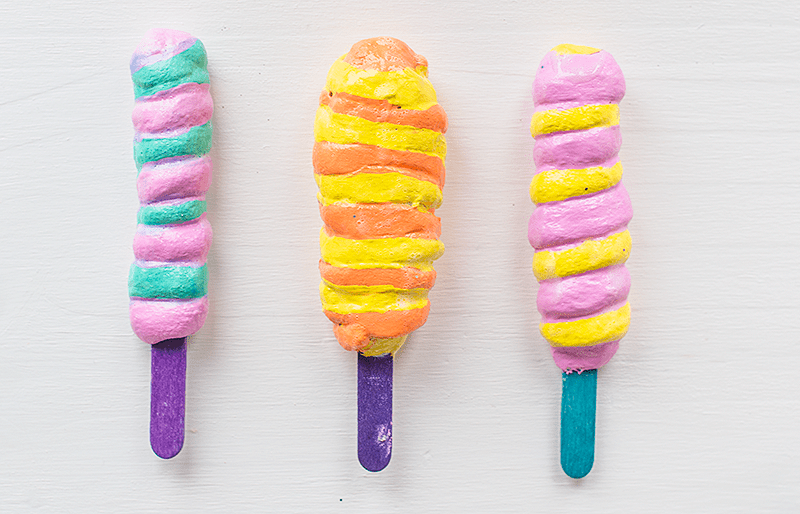 Salt Dough Ice Cream Popsicles (via Let's Do Something Crafty)
Yum. These almost look like the real thing! Get kids creating their own dough popsicles with option for glittery sprinkles.
What are your favorite summer art projects? Check out our favorite ice cream crafts and more fun summer games!