I think fall must be one of my favorite seasons to celebrate with the kids. And nothing announces fall like apple picking which we try to do each year. If you don't live near an apple orchard or farm, there are still plenty of ways to do some fun apple theme activities. Take a look at these sweet and simple apple crafts that are cheerful ways to ring in fall.
Take a look here for lots more festive fall ideas for kids!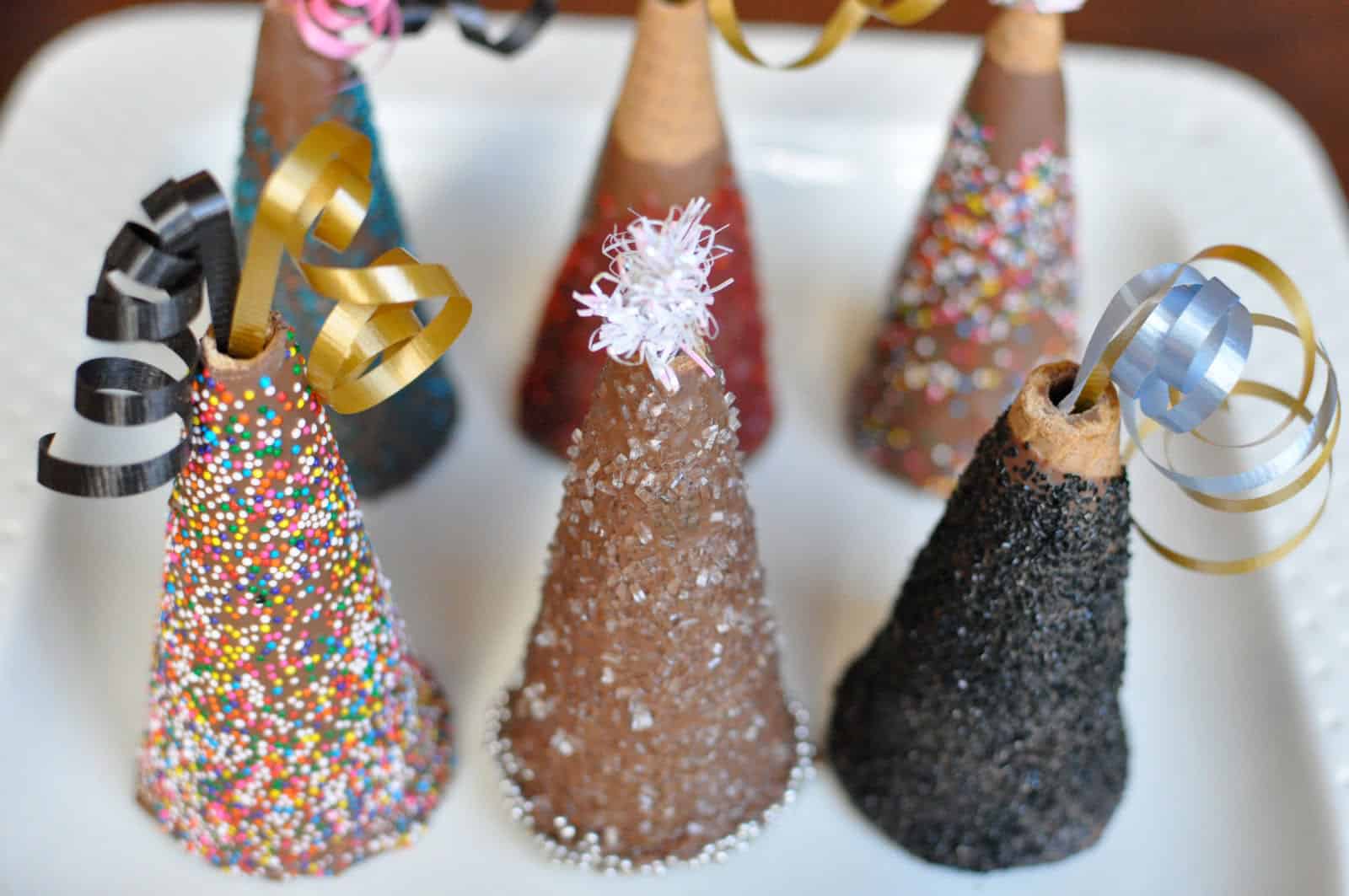 Apple Stamping (via Meet The Dubiens)
Apple stamping is an easy activity for little ones just starting out by making the art medium the art itself!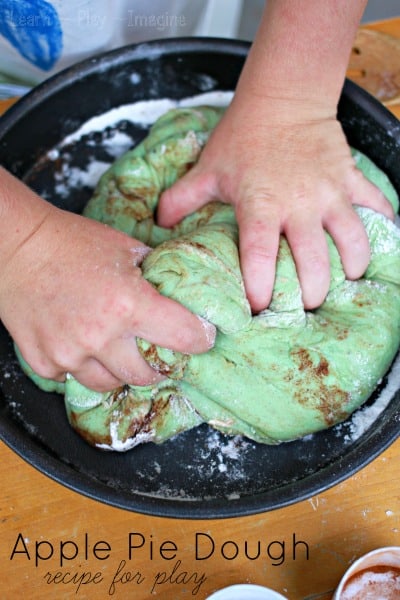 Apple Pie Dough (via Learn Play Imagine)
Set up a great invitation to play and let the kids go wild making apple pie dough. They'll love the sensory and aromatic flavors in this creative activity.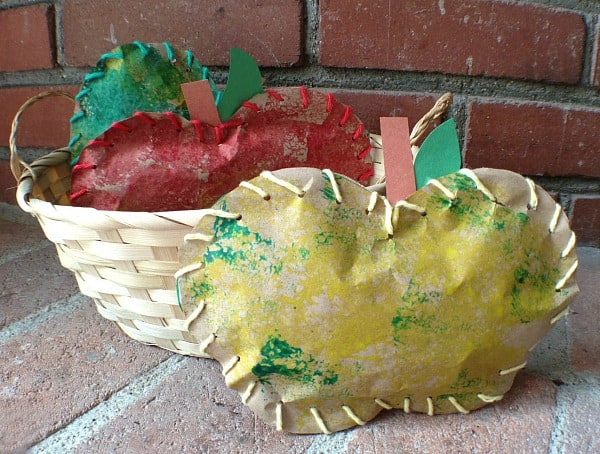 Stuffed Paper Apples (via Buggy and Buddy)
A fun way to recycle brown paper bags and get some threading lessons in the mix. These paper stuffed apples make the cutest fall decorations when they're done.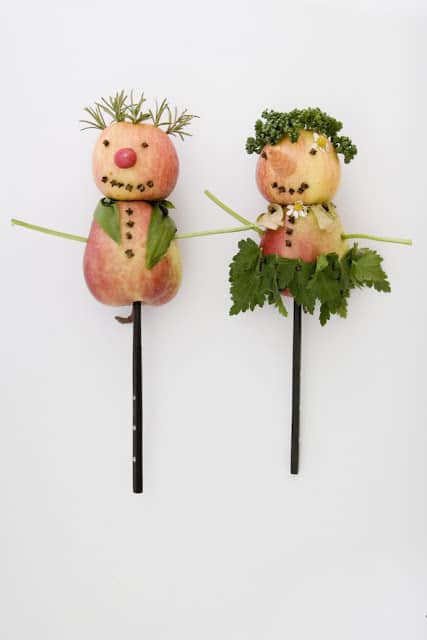 Apple Dolls (via Emil Und Die Groben)
Present your apple snacks in a fun way by making these apple dolls on sticks with adorable veggie features.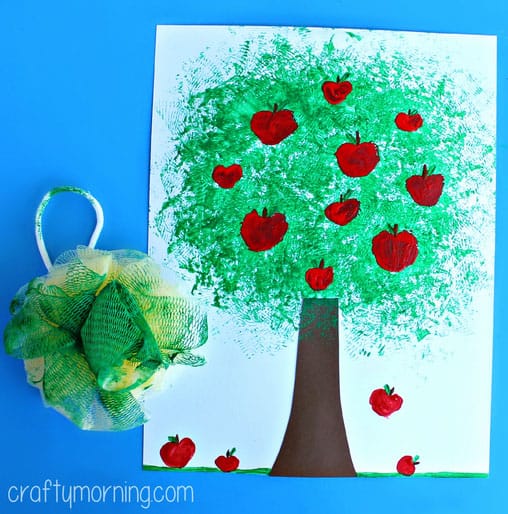 Apple Tree Art (via Crafty Morning)
A basic bath sponge makes a great art tool for creating a sweet apple tree print.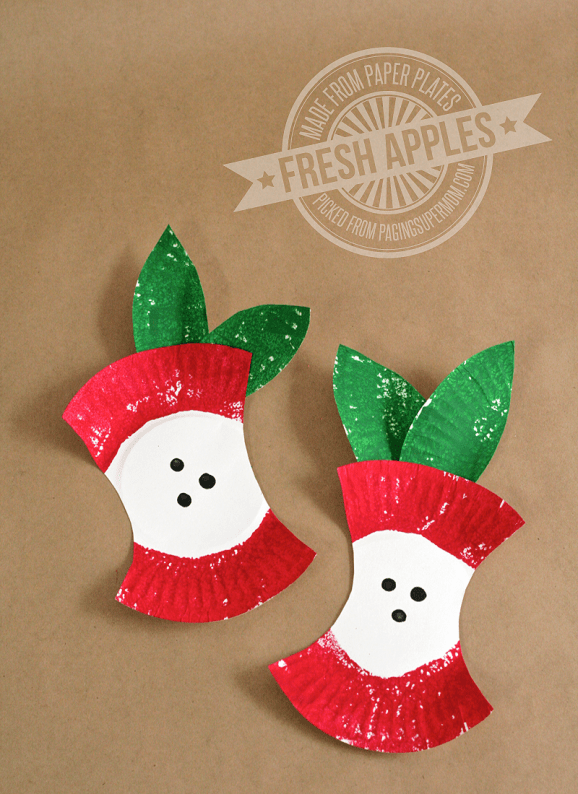 Paper Plate Apples (via Land of Nod)
A plain white plate turns into cute apple cores that kids will have fun stamping away.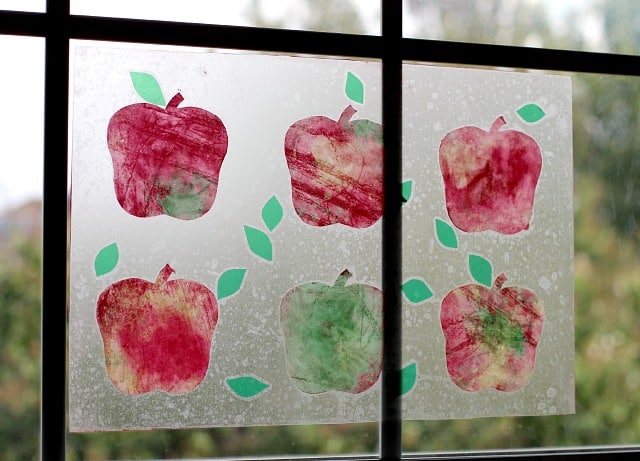 Apple Suncatchers (via Twodaloo)
These beautiful suncatchers are a great art resist project for little ones to create and admire through the season.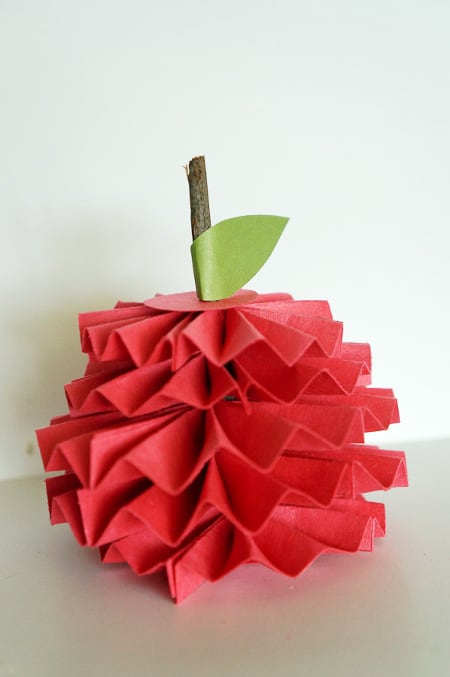 Paper Apples (via Think Crafts)
This fun paper folding technique results in chic paper apples that make gorgeous home decorations or gifts.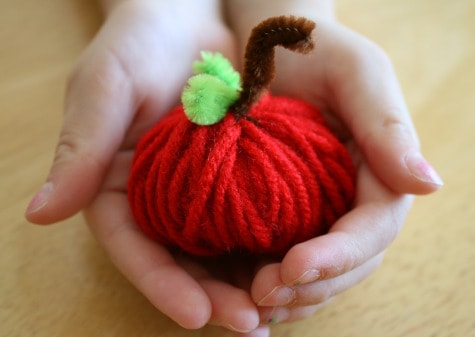 Yarn Apples (via Make and Takes)
Yarn apples won't ever go bad and make a fun fine motor skills activity that little ones will enjoy as they learn to wrap yarn.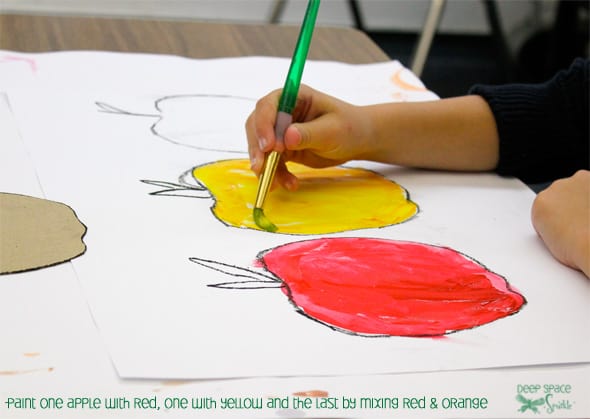 Apple Art Lesson (via Deep Space Sparkle)
Follow along this colorful apple themed art lesson where kids can learn all about cutting, tracing, painting and composition.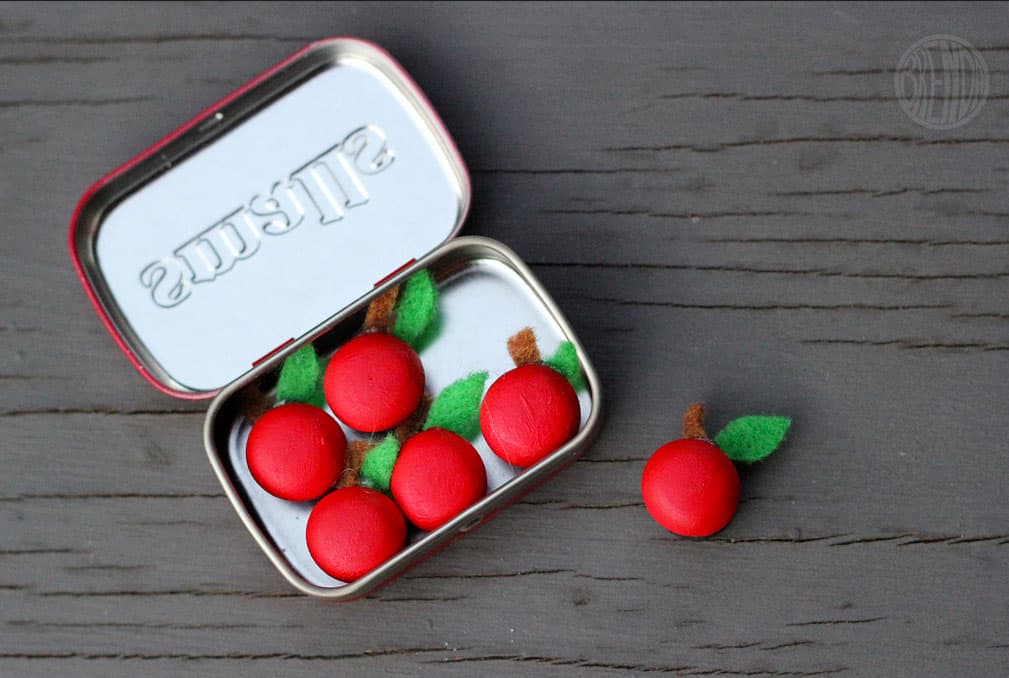 Apple Magnets (via Alpha Mom)
Knock out a fun fall project and make some functional items for the home with these refrigerator apple magnets – perfect for hanging up your kids' art.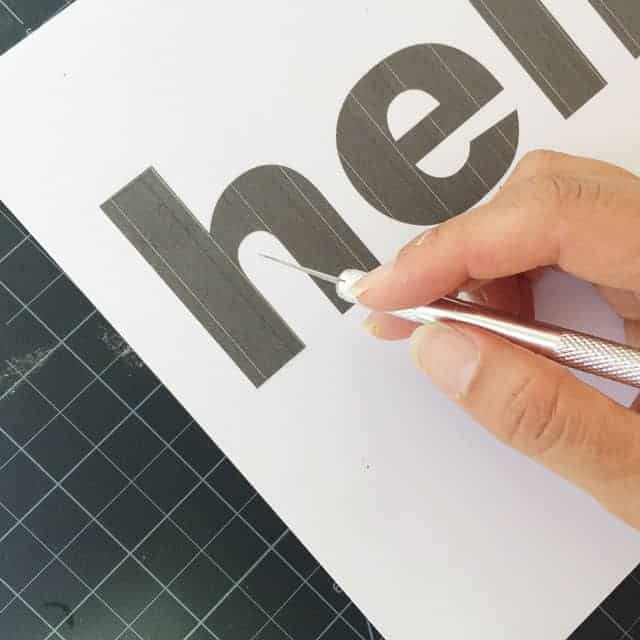 Apple Necklace (via Willowday)
These sweet apple necklaces (love the ribbon thread) are a fun craft to make with the kids and result in a darling accessory fitting for both kids and adults.
Take a look here for lots more festive fall ideas for kids!