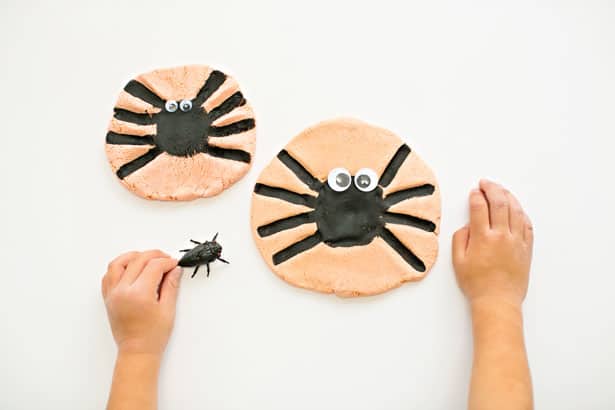 These cute non-spooky handprint spider keepsakes are a fun way you can celebrate Halloween with your little ones and remember just how small they were at the time. Find out how to easily make these salt dough keepsakes using ingredients you probably already have in the kitchen.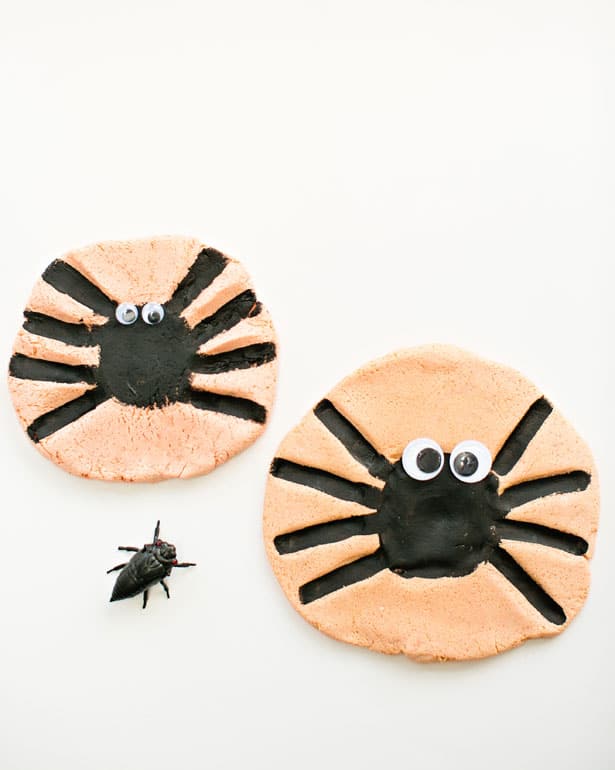 Handprint Spider Salt Dough Keepsakes – Ingredients
– 2 Cups of flour
– 1 Cup of salt
– 1 Cup of warm water (give or take)
– Orange liquid watercolor (or you can use food coloring by mixing red and yellow)
– Black paint, paintbrush
– Googly eyes, glue
Instructions:
Step 1. Pour the flour, salt and water into a bowl and knead thoroughly until a dough forms. If it's too dry add a bit more water.
Step 2. Roll out the dough into a circular shape, about 3/8″ thick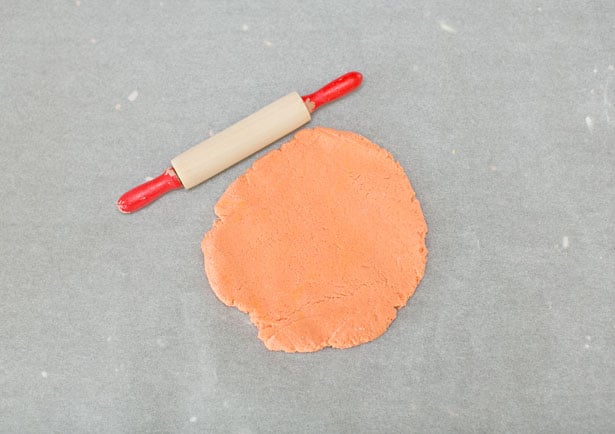 Step 3. Use your child's fingers for the spider legs and palm to help form the spider body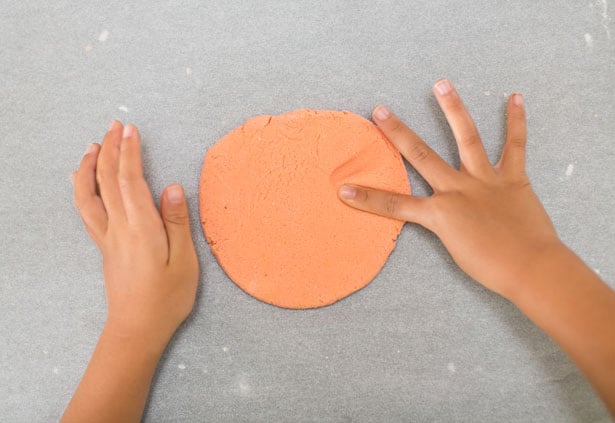 Step 4. Bake in a cool oven at lowest setting to dry out the dough (we baked at 200 degrees) for about 4 hours or until the salt dough is dry. Flip the salt dough shape halfway through the baking time so the bottom and top dry evenly.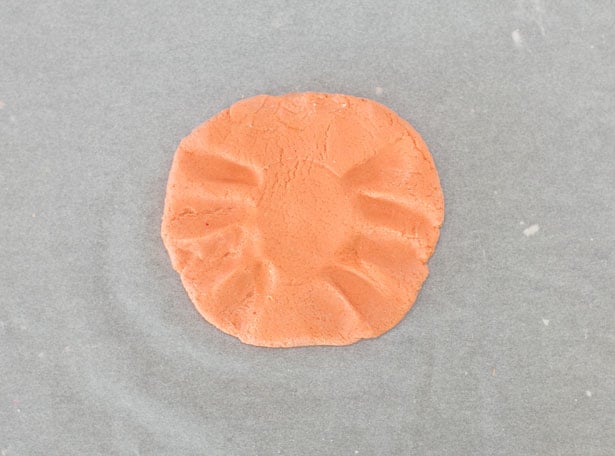 Step 5. Allow to cool completely and then use black paint to fill in the body and legs. Glue on a pair of googly eyes and you're done!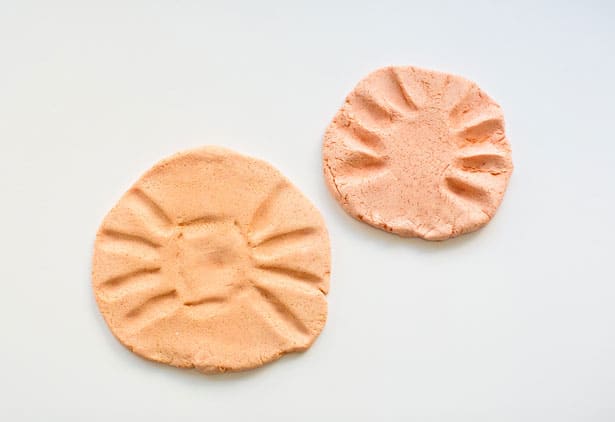 The dough will lighten up while baking.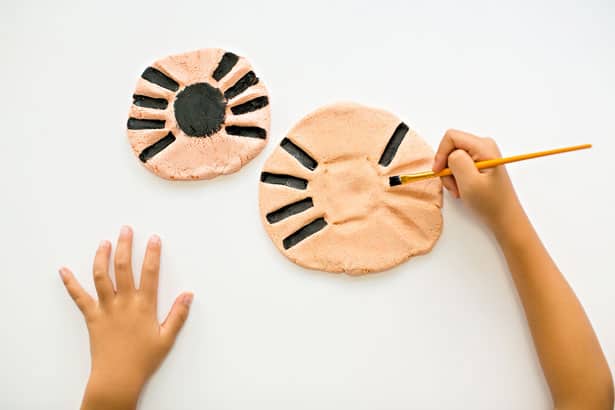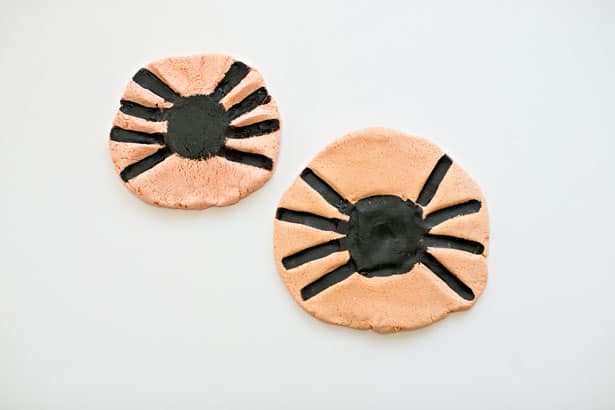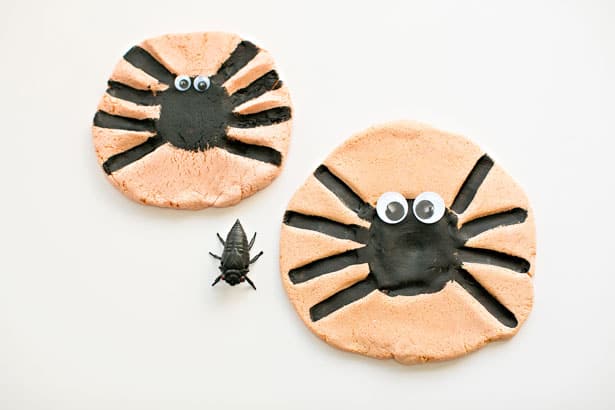 What are your favorite Halloween crafts to make with the kids? Check out more spider crafts or more fun Halloween ideas here!
______________________________________________________________________________________________________
Disclosure: Some of the links in the post above are "affiliate links." This means if you click on the link and purchase the item, we will receive a small affiliate commission. Regardless, we give our promise that we only recommend products or services we would use personally and believe will add values to our readers.