The warm summer days ahead have my kids screaming for ice cream. These adorable crafts remind me of the fun and lazy days ahead and are cute for any ice cream social or party! Make ice cream from felt, plaster, or tissue paper. Or give the kids some sensory fun with puffy paint and play dough cones that look just like the real thing. One thing's for sure, these cute crafts will have your kids screaming to make more. What are your favorite ice cream projects to make with the kids?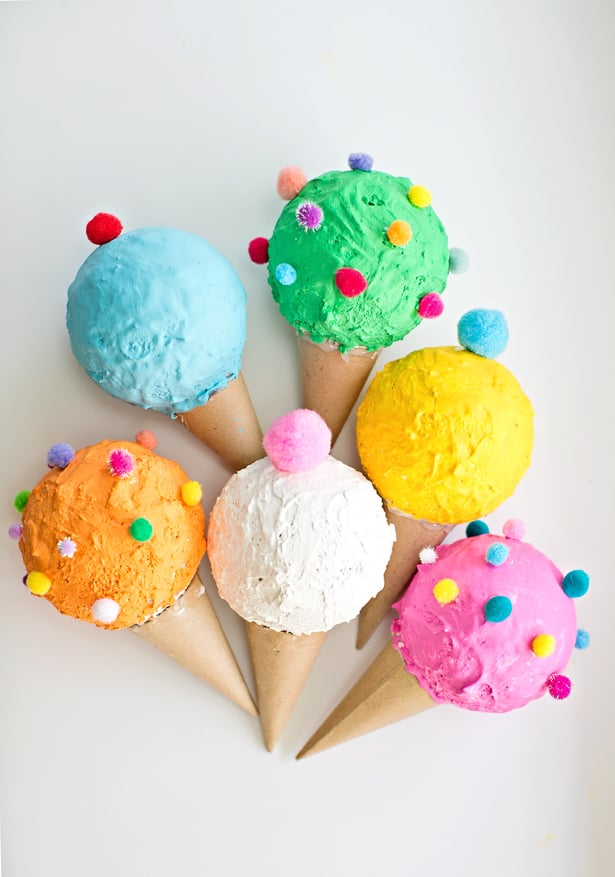 Pretend Play Ice Cream Cones (via hello, Wonderful)
These colorful pretend play ice cream cones made from plaster look just like the real thing with pom pom sprinkles to finish them off.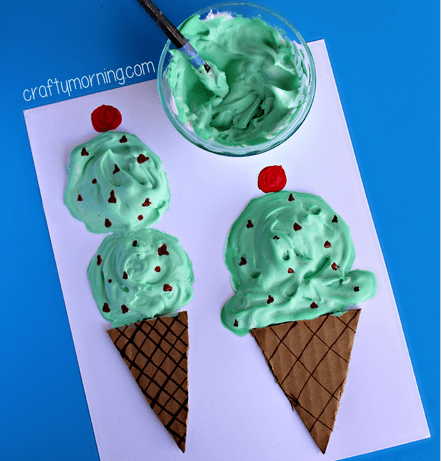 Puffy Paint Ice Creams (via Crafty Morning)
Get messy in a non-sticky way with this fun puffy paint ice cream project little ones will love swirling around.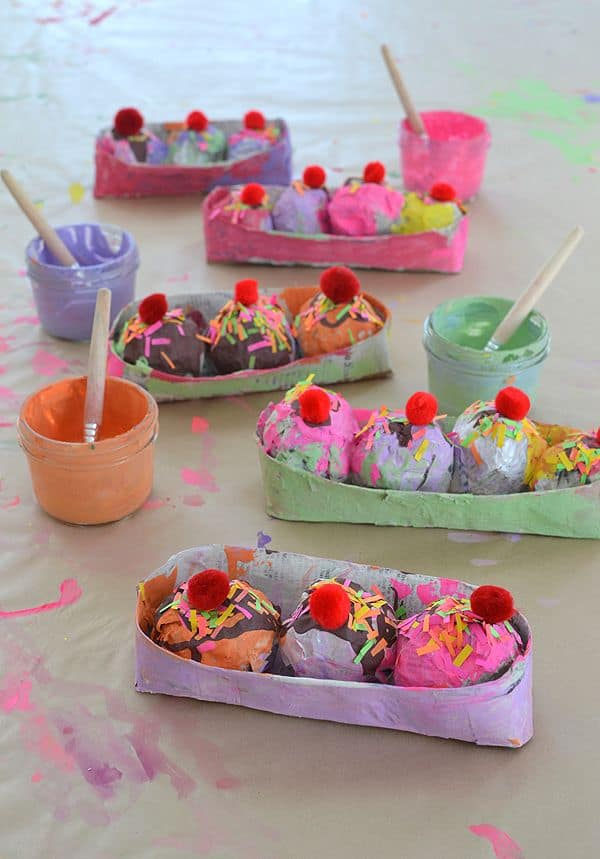 Ice Cream Sundaes (via Art Bar)
Make paper mache ice cream sundaes with tons of "flavor" paint combinations and crafty toppings.
Ice Cream Learning Activities (via A Little Pinch of Perfect)
Lots of adorable ice cream learning projects are included here like this cute invitation to play with play dough and free printable "I is for Ice Cream" crafts.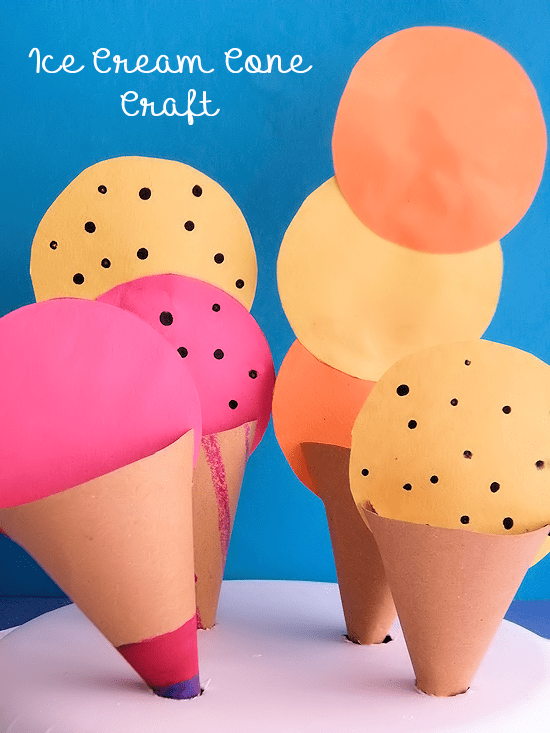 Paper Ice Cream Cones (via Kid Things)
These paper cones are easy to make for the kids to play pretend ice cream shop.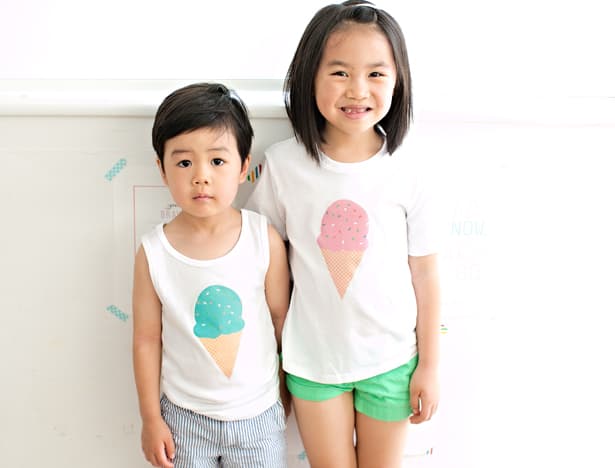 Ice Cream Tees (via hello, Wonderful)
Make these adorable ice cream cone tees in just 5 minutes with a free printable included in 8 different flavored cones.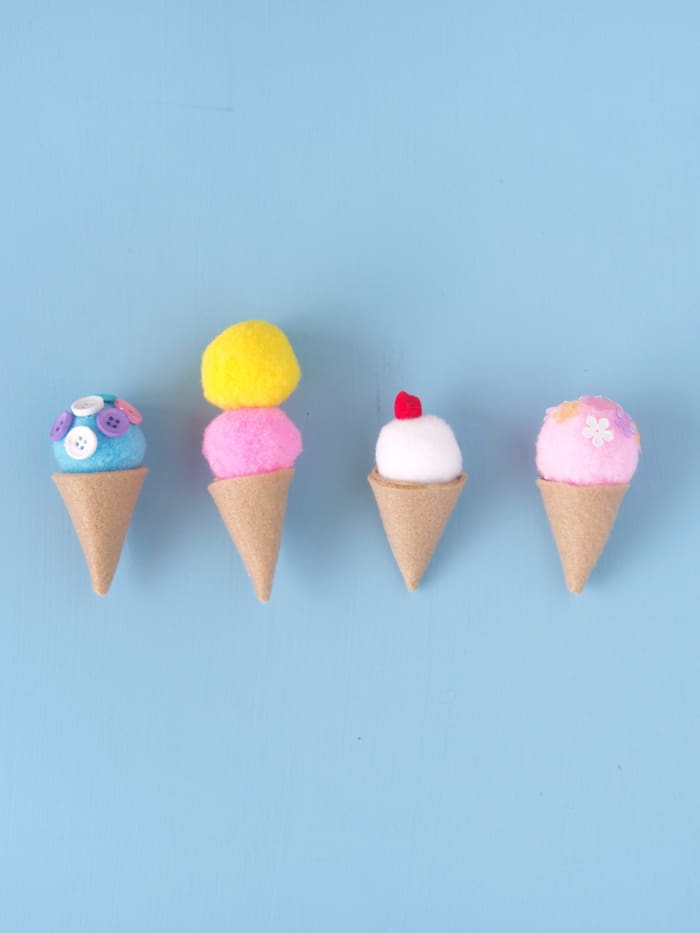 Easy Felt Ice Cream Cones (via Paper & Pin)
These felt pom pom ice cream cones are seriously easy to make and too cute!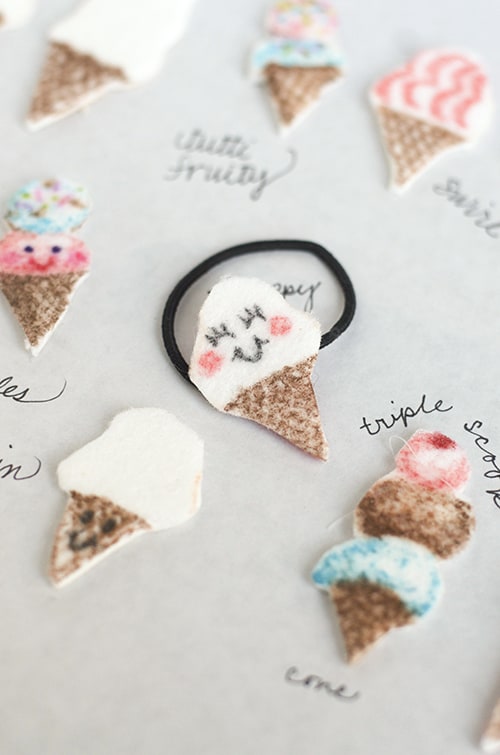 Ice Cream Hair Bands (via Willowday)
Make fashionable and adorable ice cream hair bands for the kid that will bring out their sweet side.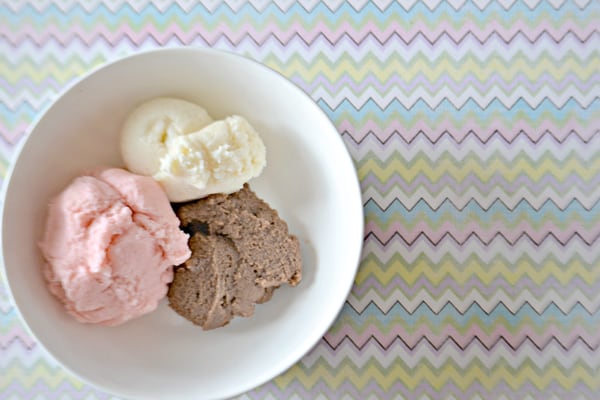 Ice Cream Dough (via The Life of Jennifer Dawn)
This ice cream play dough looks just like the real thing, but is safe and edible for kids. Plus it's easy to make with just 2 ingredients!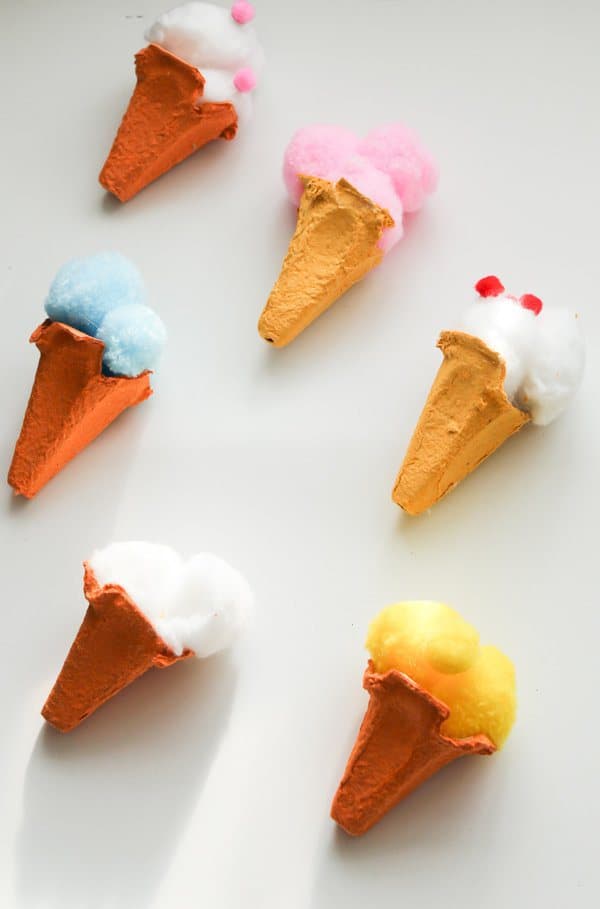 Egg Carton Ice Cream (via In The Playroom)
Recycle those egg cartons into the cutest pom pom ice cream cones!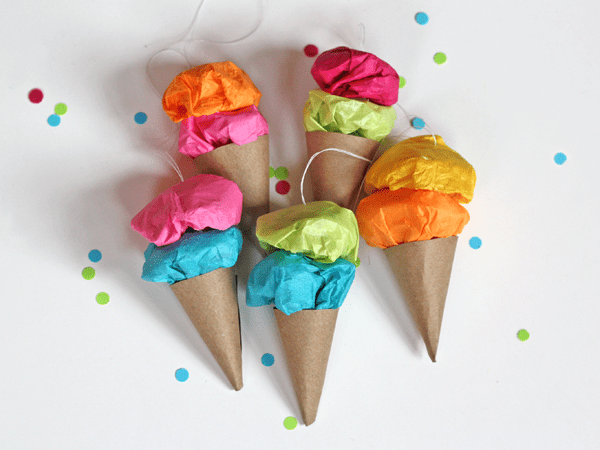 Ice Cream Ornaments (via How About Orange)
Here's another fun tissue paper ice cream project that results in cute ornaments to hang up as colorful decorations.
Take a look at more creative ideas for kids here!