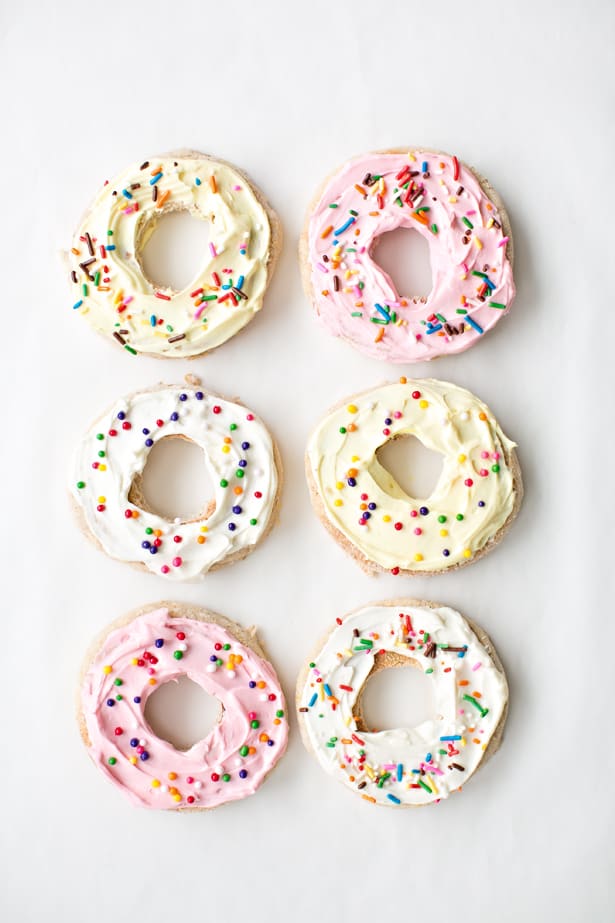 Did you know National Donut Day is June 5? There's much cause to celebrate this nostalgic treat that kids and adults seem to love. Here's a fun and healthy twist on serving your kids "donuts" to to celebrate the day. These English muffin donuts with cream cheese "frosting" look just like the real thing, but come without the sugar crash from these traditional sweet treats. See how easy they were to make below!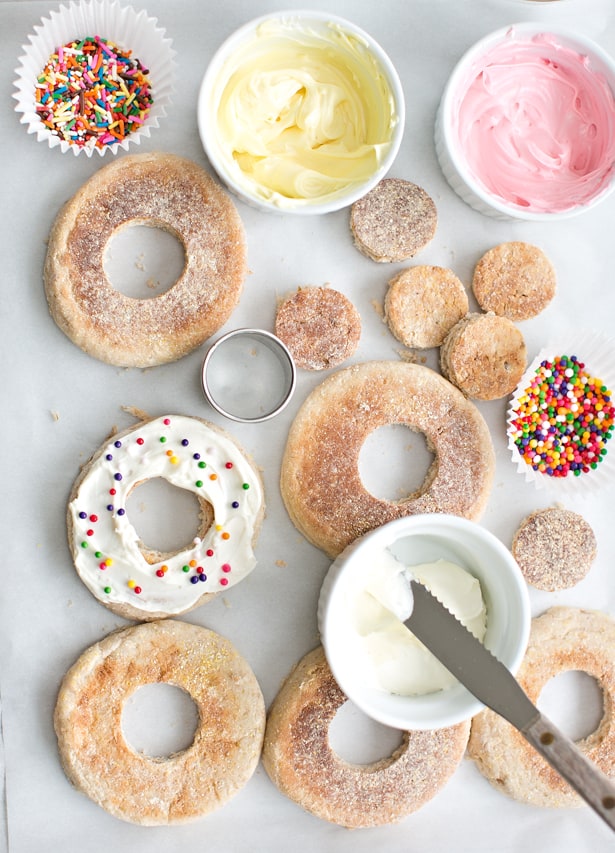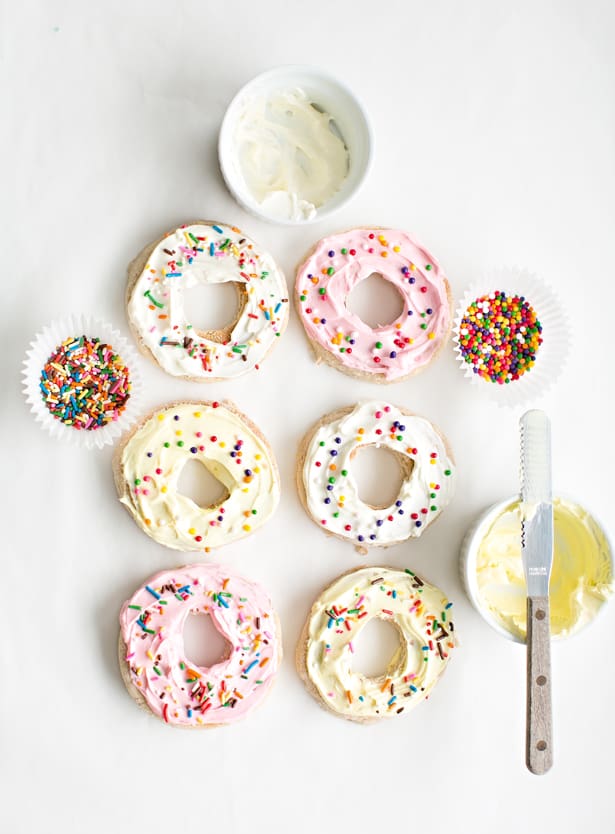 English Muffin Donuts – Ingredients:
– English muffins
– Circle hole cutter
– Cream cheese
– Food coloring
– Sprinkles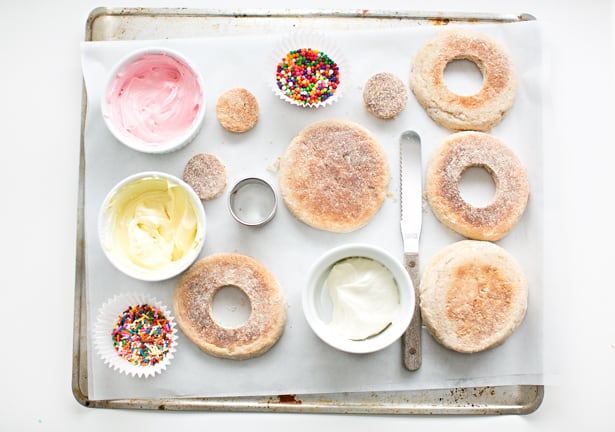 Instructions:
It's pretty straightforward. Cut out holes in the center of your English Muffins. Spread with cream cheese and top with sprinkles. You can use food coloring to color in some of the cream cheese if you prefer or leave plain.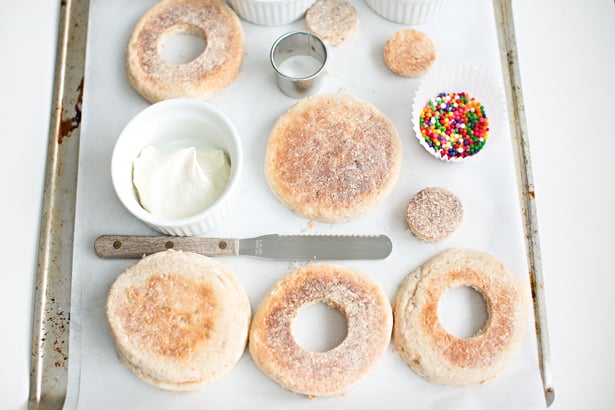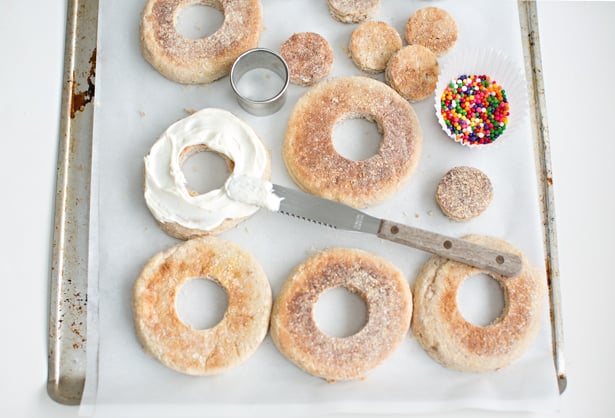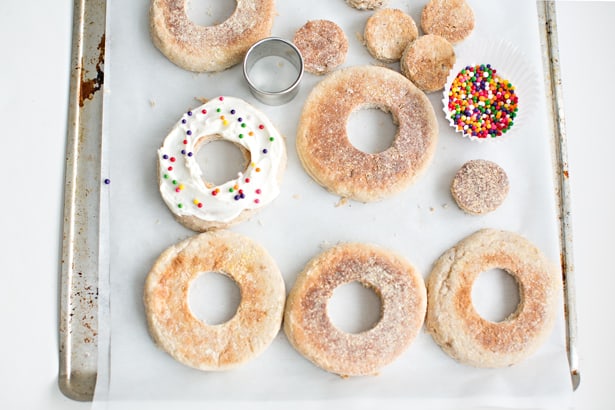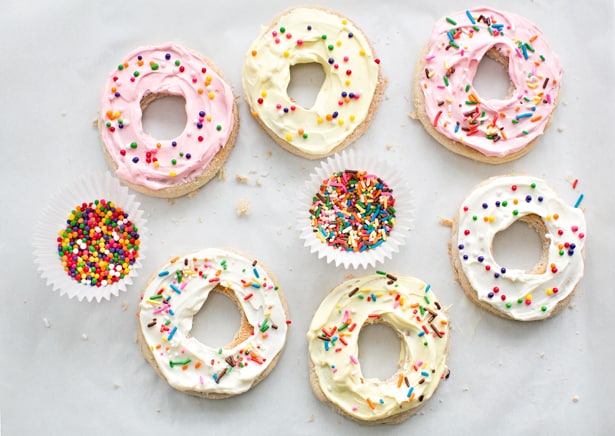 These came out so festive looking! Pack them for lunch or serve them as a snack with a side of fruit.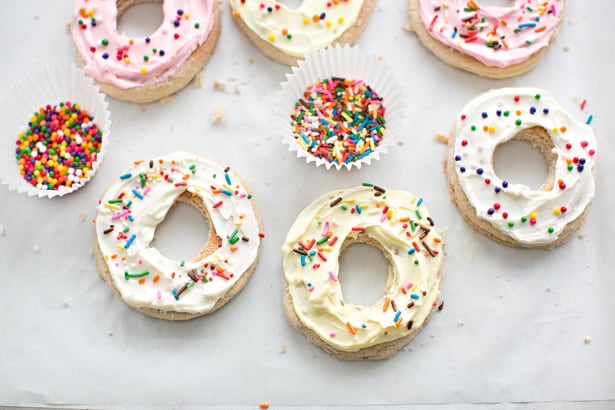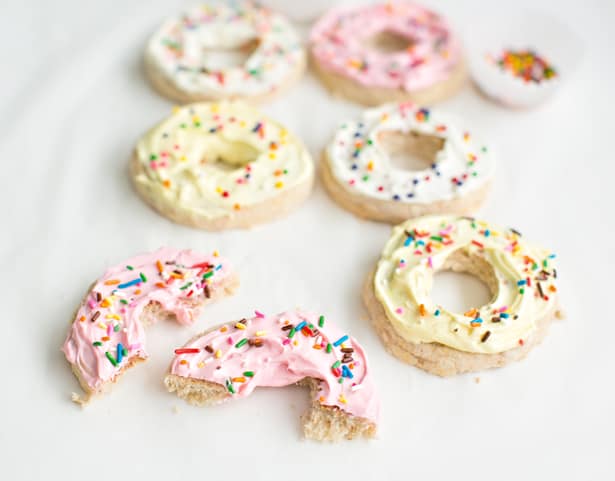 Are your kids big fans of donuts? Check out more donut recipes kids will love!