If you're scrambling to think of last minute gifts or treats to bring to a holiday party, here are some fun and delicious candy and chocolate ideas that won't add to your holiday stress. Some of these can be assembled using store bought ingredients (like peanut butter cup trees or Oreo snowmen), or take just a few ingredients to mix up into sweet and festive treats that will impress everyone at the party. What are some of your favorite holiday treats to make?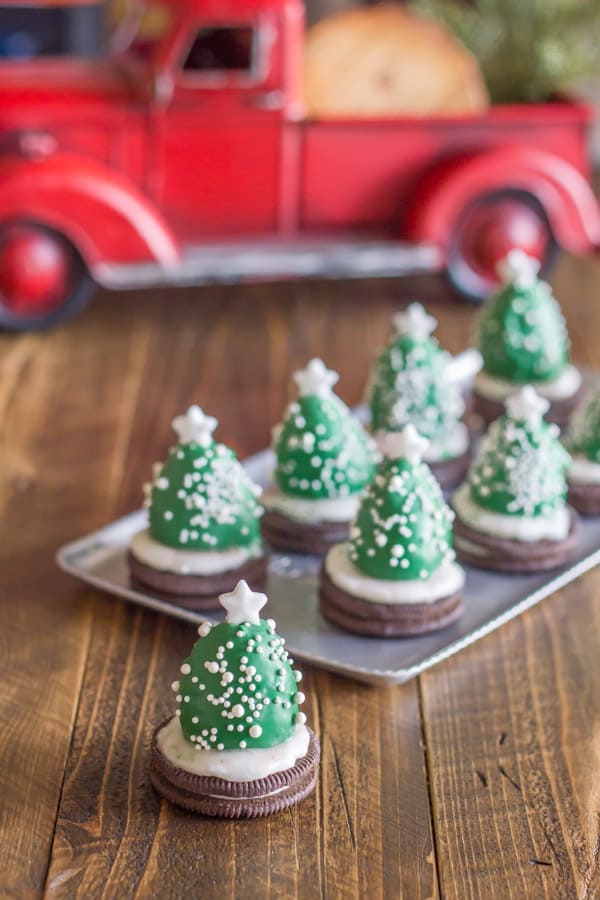 Chocolate Covered Strawberry Trees (via Lovely Little Kitchen)
Turn dipped strawberries into cute green Christmas trees with an Oreo stand. So cute!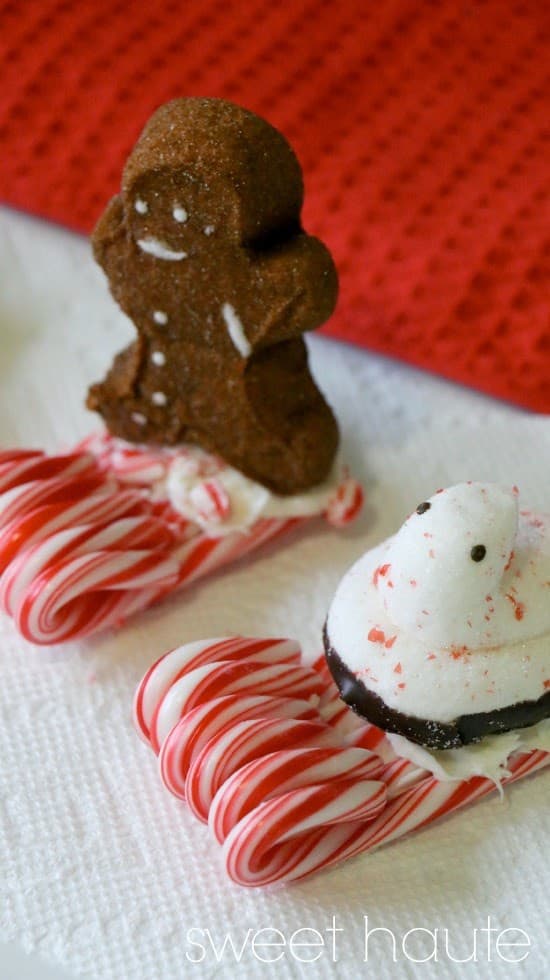 Candy Cane Sleds (via Sweet Haute)
Peeps aren't just for Easter. Find out how to make these clever and sweet candy sleds.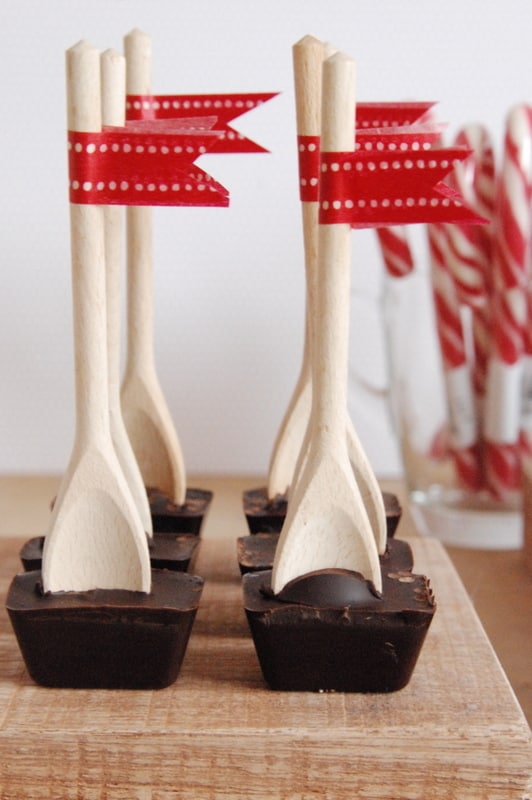 Chocolate Spoons (via Chickabug)
This amazing holiday party will have you drooling with all the sweet treats featured, but what caught my eye are these adorable chocolate spoons which would make simple and cute edible gifts.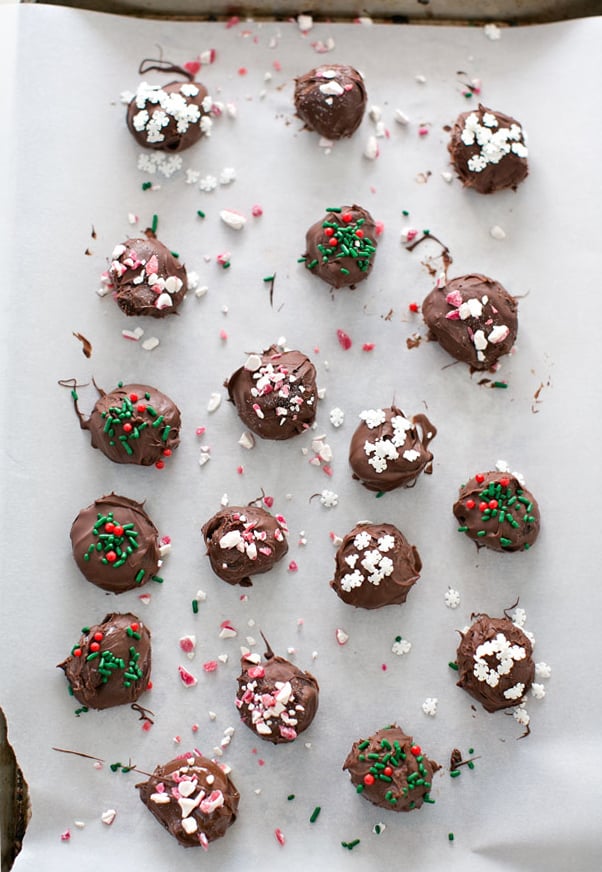 Holiday Dark Chocolate Truffles (via hello, Wonderful)
Make these yummy chocolate truffles with the kids and let them have fun sprinkling away with candy and toppings.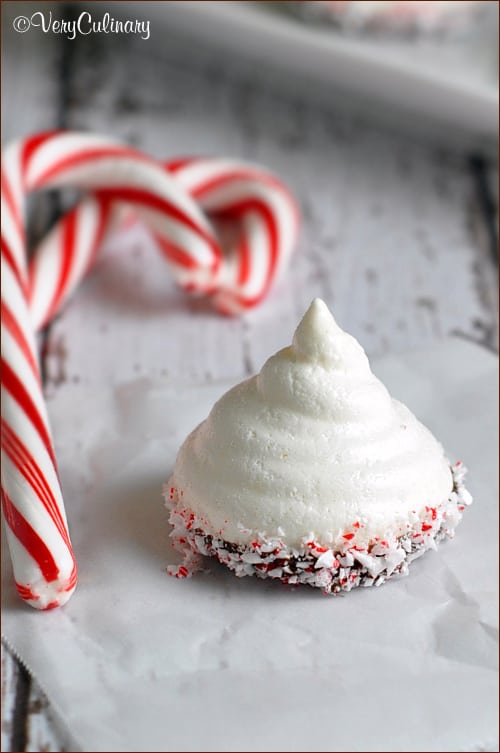 Peppermint Meringue (via Very Culinary)
Dress up plain meringues with crushed peppermint candy for a simple and elegant holiday treat.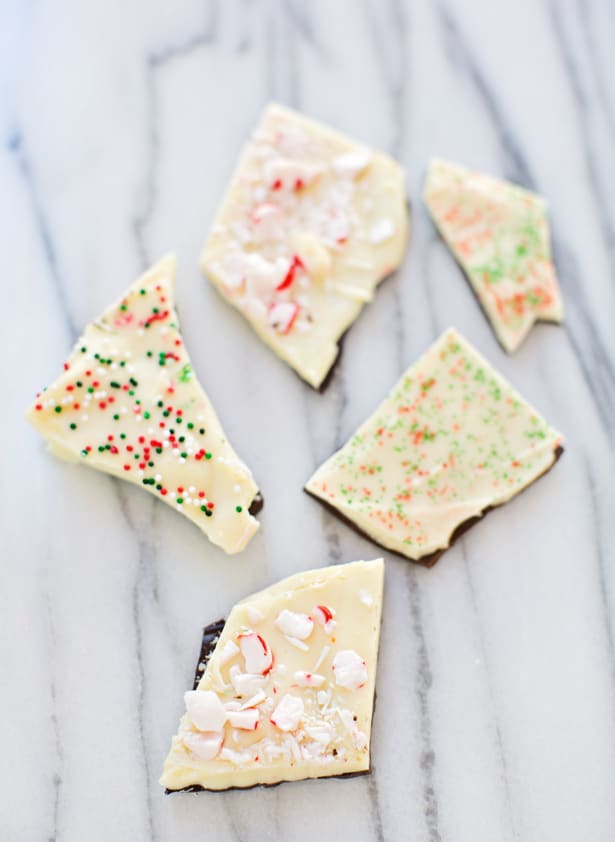 Easy Holiday Chocolate Bark (via hello, Wonderful)
The easiest chocolate bark you'll ever make. This one's also fun for the kids to help make and sprinkle away.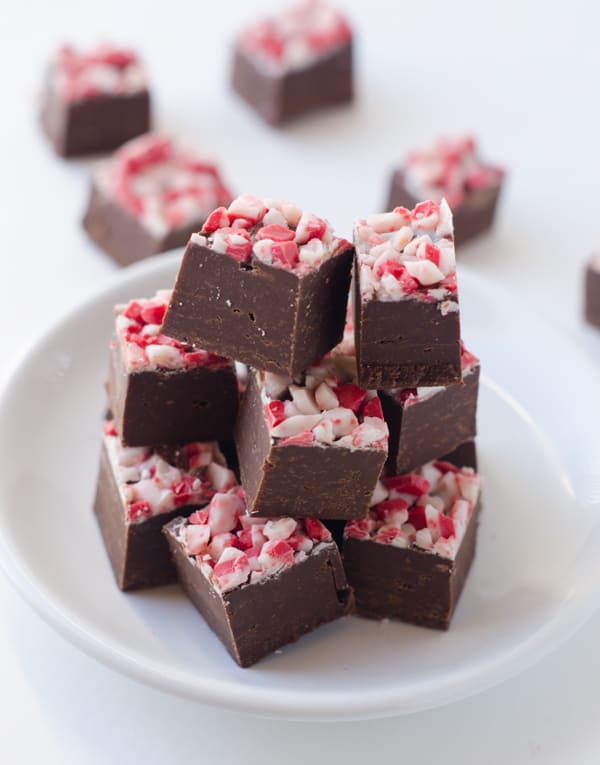 Peppermint Fudge (via Cake Merchant)
If you've ever wanted to try your hand at making fudge, it doesn't get any easier than this 5 ingredient recipe.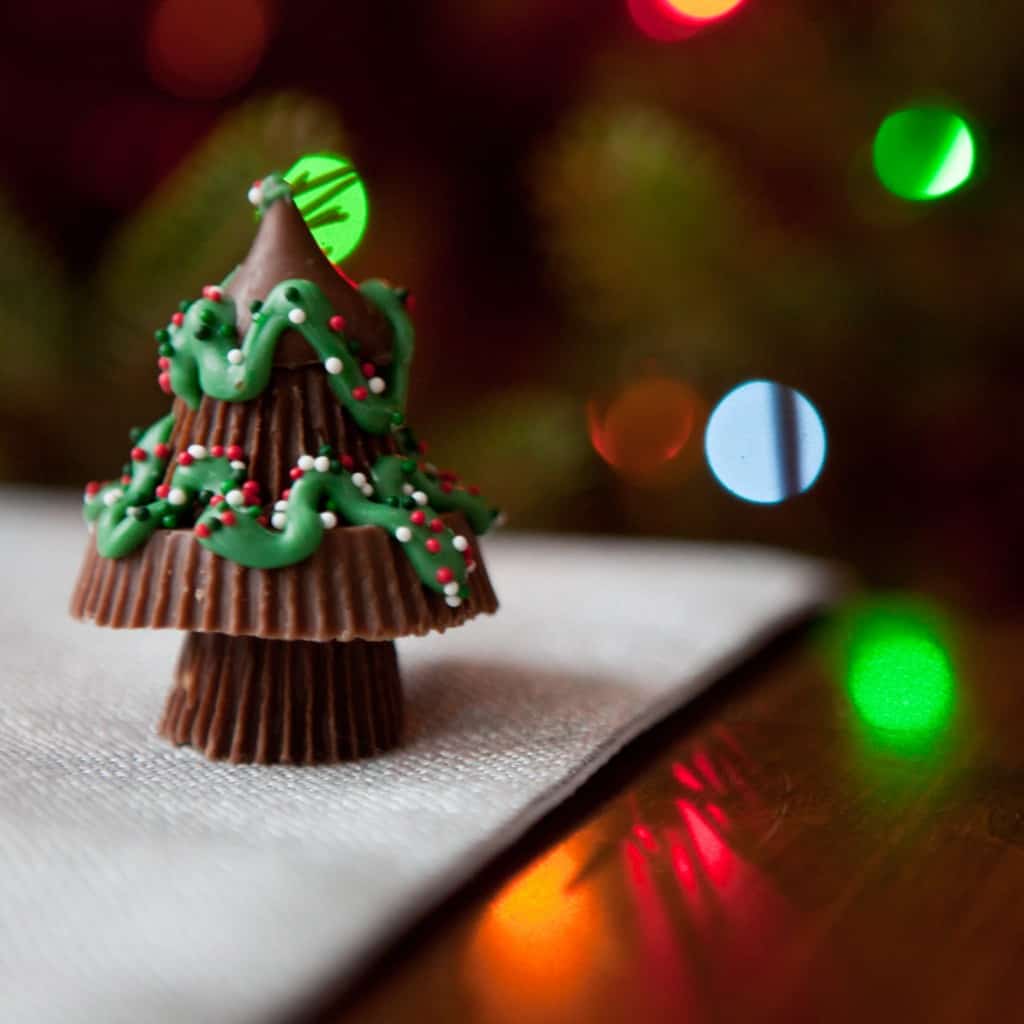 Peanut Butter Christmas Trees (via Teacher by Day Chef by Night)
Such a cute and fun treat using common store-bought chocolate. These peanut butter trees are sure to get get oohs and aahs from kids and adults.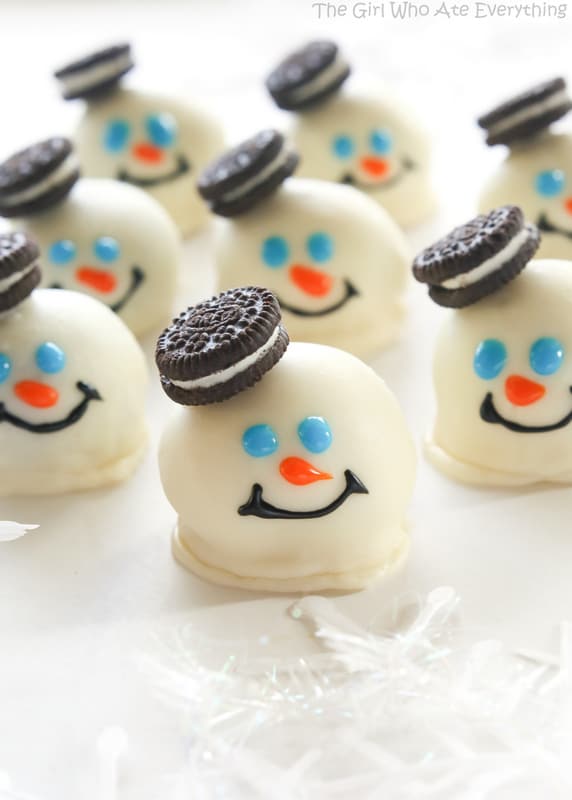 Melted Snowmen Oreo Balls (via The Girl Who Ate Everything)
The sweetest snowmen you'll ever see. I love the mini Oreo hats that give them a dapper look.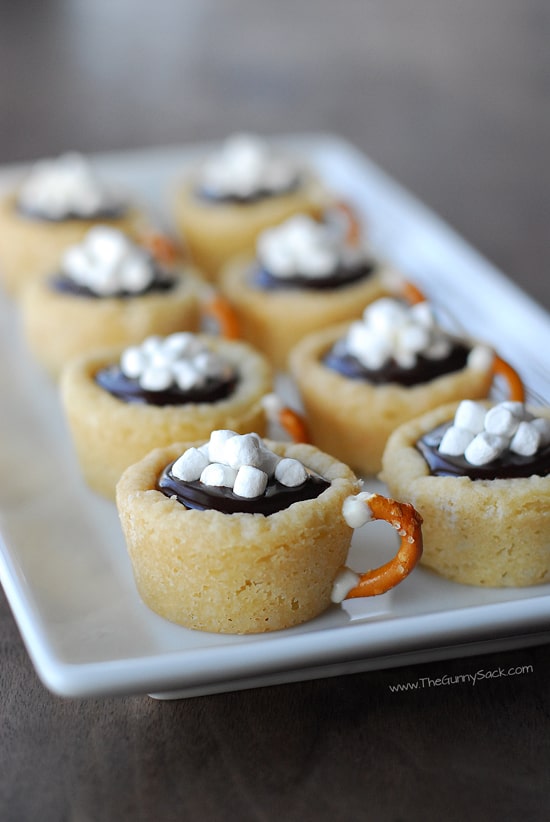 Hot Chocolate Cookie Cups (via The Gunny Sack)
A clever way to "drink" hot chocolate and so simple to make, using only 3 ingredients!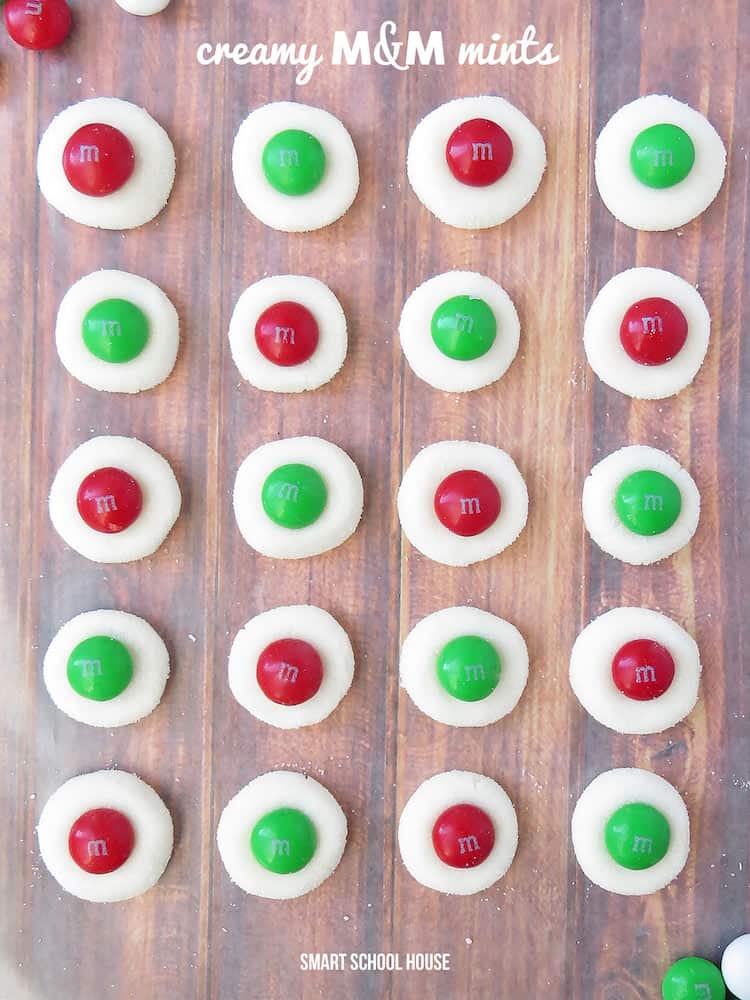 Easy Holiday Mints (via Smart School House)
How fun would these be to make with the kids? They require no baking, are so festive, and small so you can feel less guilty about having more than a few!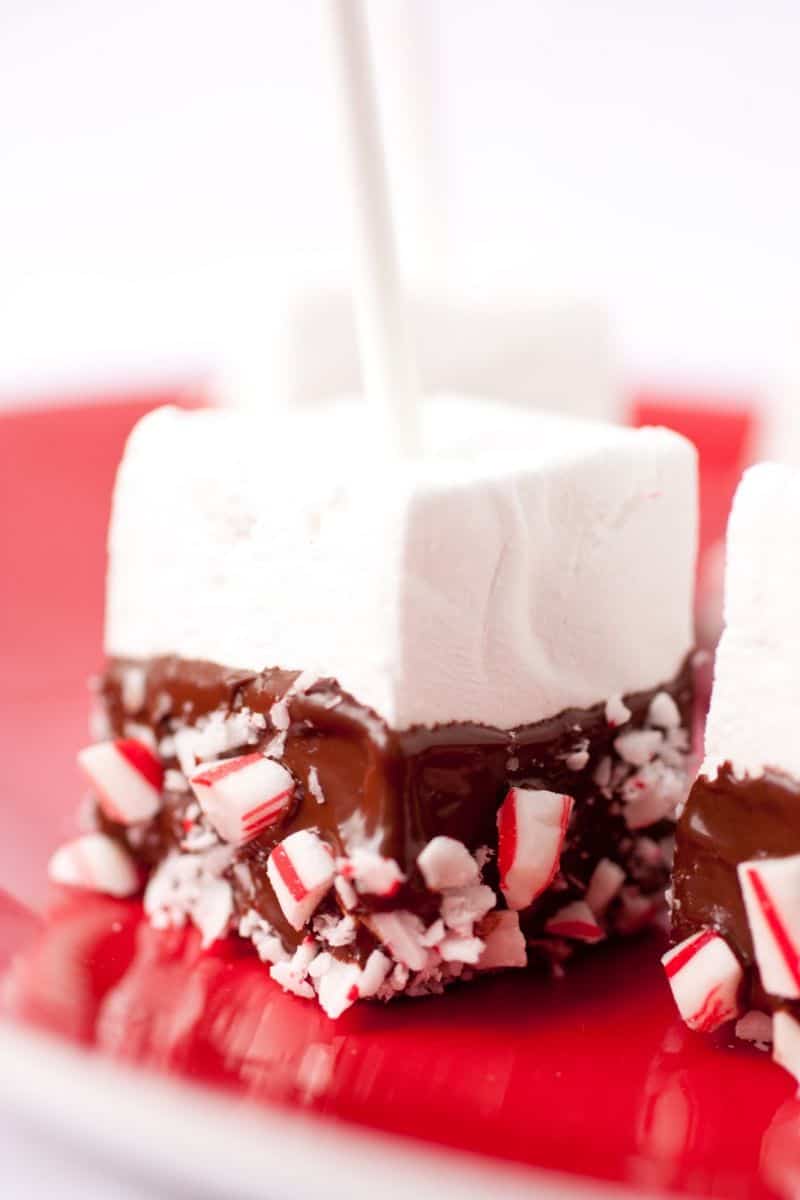 Peppermint Marshmallows (via Cooking Classy)
Stir these peppermint marshmallow stirrers into hot chocolate for a divine and minty drink. Yum.
Take a look at more holiday eats and recipes here.