Given that I own a bake shop, baking cookies is a big deal in our home. It's something I have been doing with my daughter since she was 2 and now with my son who is about that age. I don't think you're ever to young to learn how to make a good cookie. Young kids make great helpers in the kitchen – they love dumping flour, sugar and eggs into a bowl, stirring, sprinkling and of course sneaking bits of cookie dough here and there.
I hope you get some time to bake this holiday season and get inspired by these 12 easy holiday cookies to make with your kids.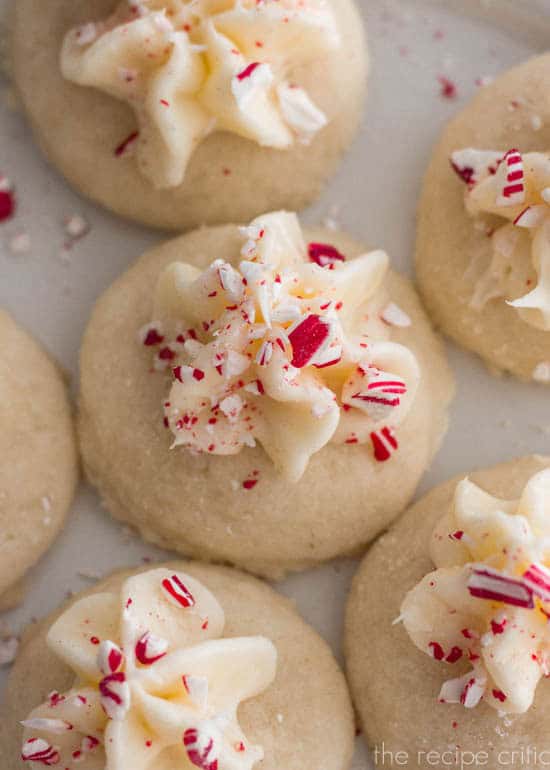 Peppermint Meltaways (via The Recipe Critic) Cornstarch makes these cookies soft as a cloud which are finished off with a delectable cream cheese frosting.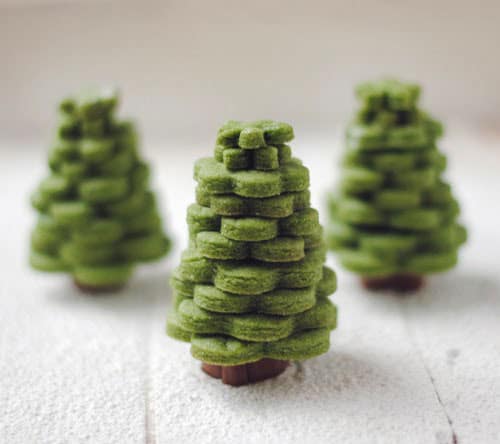 Christmas Cookie Trees (via Leanne Bakes) These festive, pretty trees are deceptively easy to make using a basic sugar cookie dough.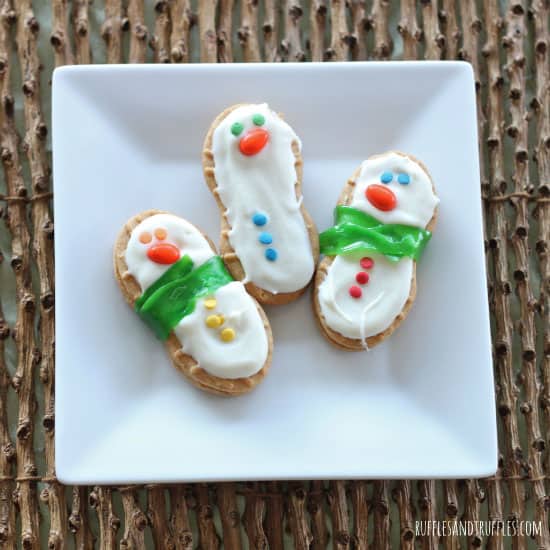 Peanut Butter Snowmen (via Ruffles and Truffles) Purchased peanut butter cookies act as an easy base to decorate these cute snowmen.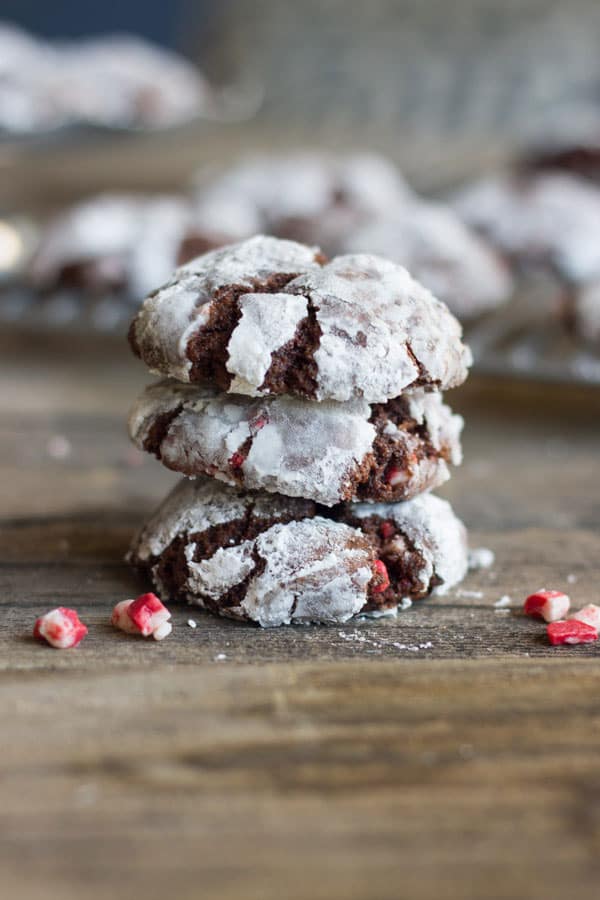 Peppermint Crunch Chocolate Crinkle Cookies (via Lovely Little Kitchen) Classic chocolate crinkle cookies with a delightful minty crunch.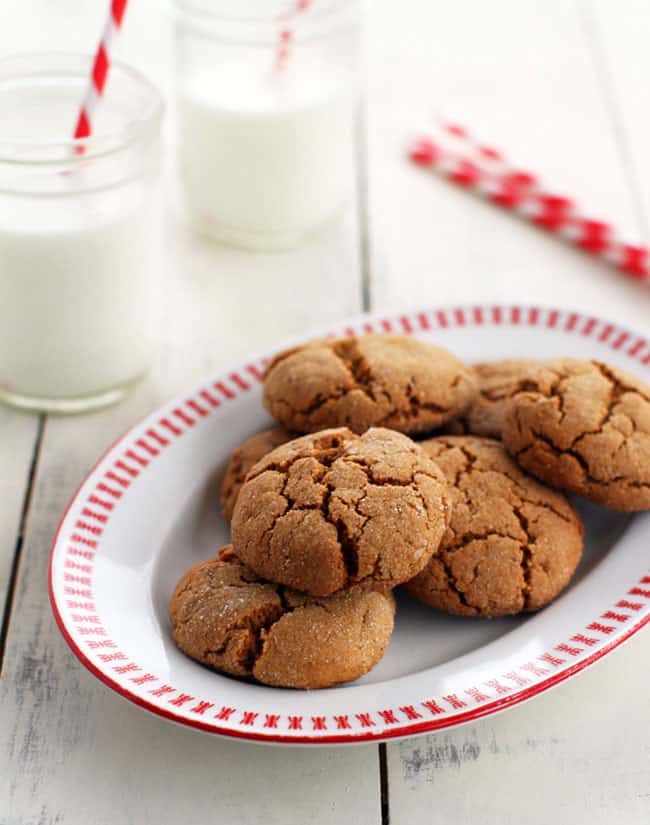 Ginger Molasses Cookies (via Dash of East) Love the taste of gingerbread but don't want to deal with cutting out shapes and decorating? Try these easy ginger drop cookies instead.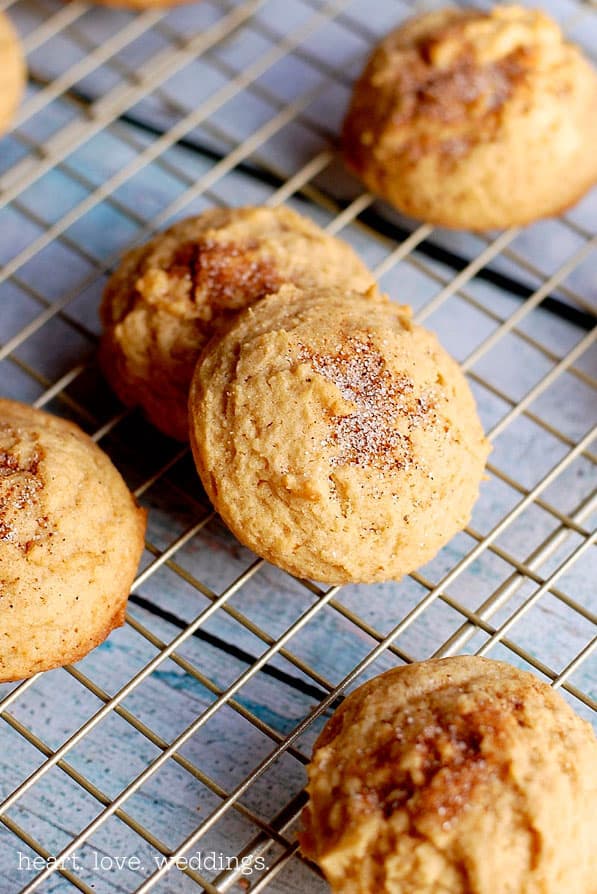 Eggnog Cookies (via Heart. Love. Weddings.) An egg-y cookie brimming with flavors of the holiday season.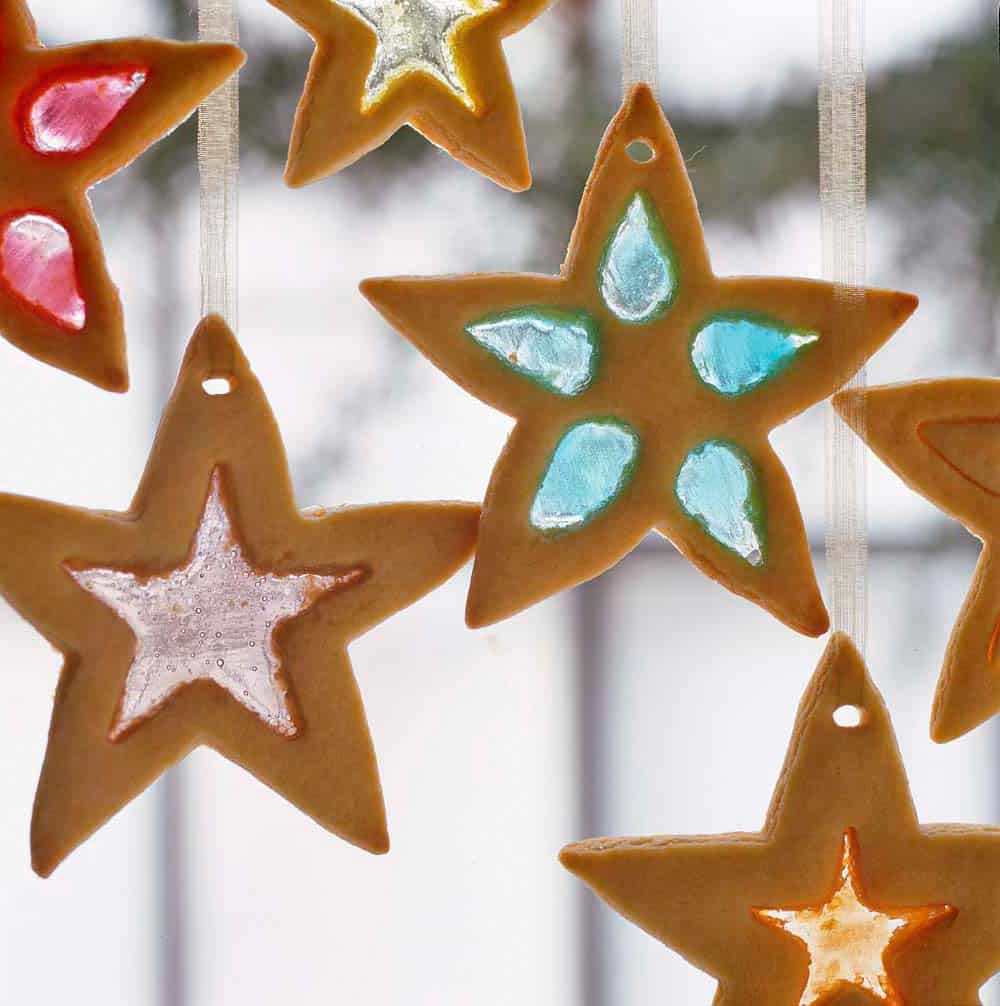 Stained Glass Cookies (via Yankee Magazine) Colorful candies melted in the center make these cookies pretty and festive ornaments as well as delicious treats.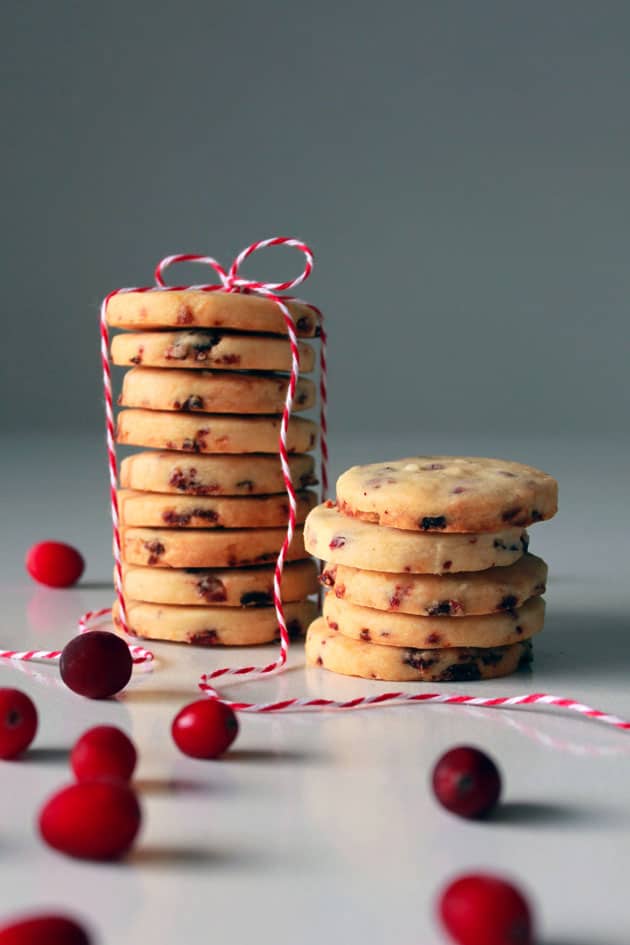 Cranberry Shortbread Cookies (via Oh Sweet Day!) These festive cranberry studded cookies only require 5 easy ingredients and make great edible gifts.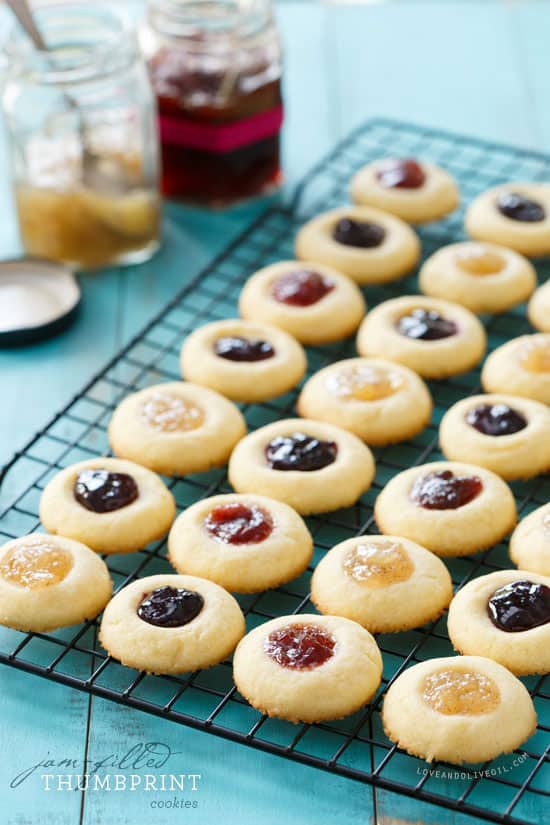 Jam Thumbprints (via Love and Olive Oil) One of the first cookies I baked with my daughter, these are easy and fun for little ones to make.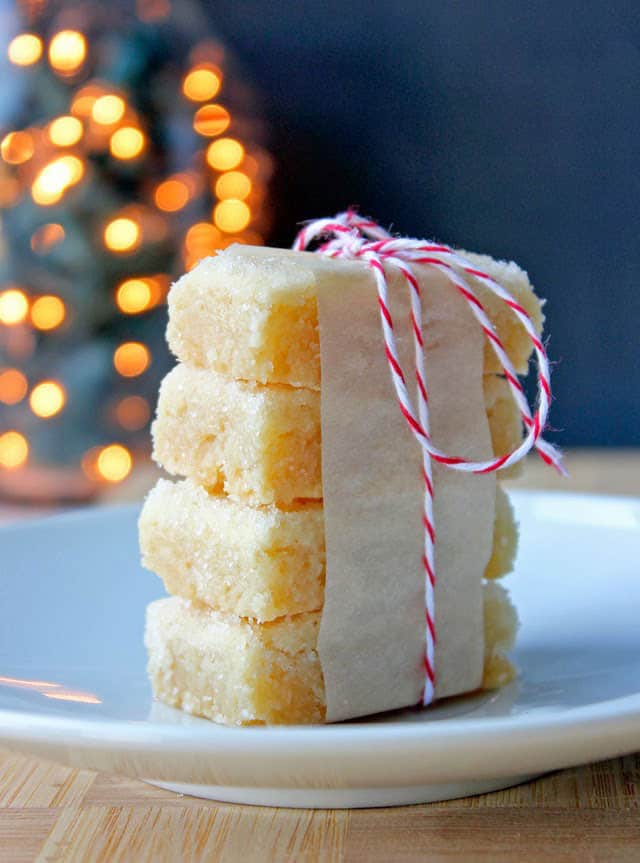 Shortbread Sugar Cookies (via This Grand Adventure) Easy 4 ingredient cookie bars that are delicious to package up as a gift.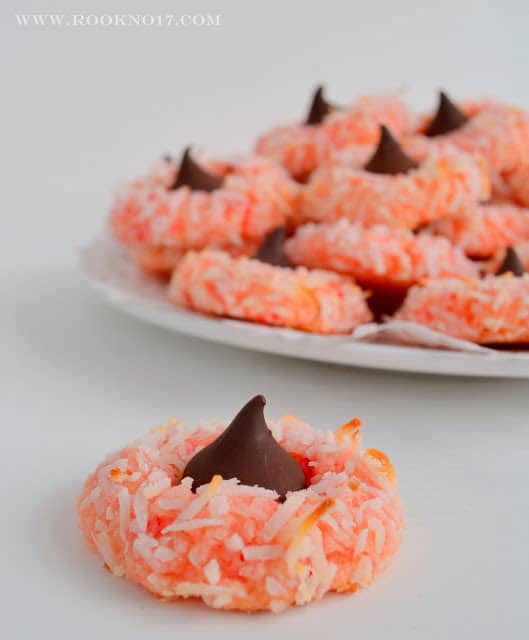 Shirley Temple Kiss Cookie (via Rook No. 17) Kids will love the color on this pink cherry and chocolate cookie.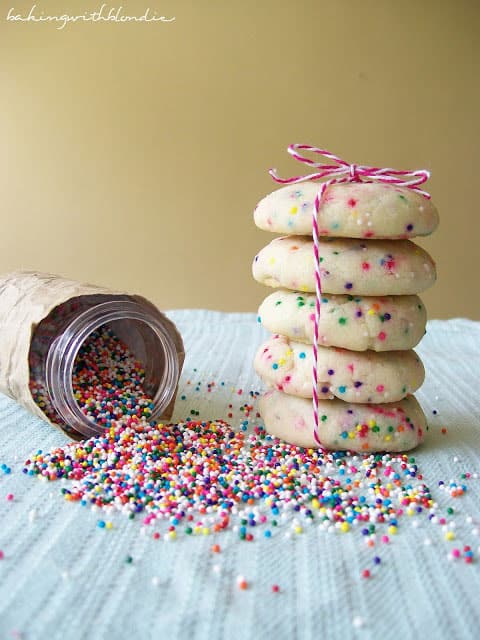 Brown Sugar Funfetti Cookies (via Baking With Blondie) Funfetti sprinkles are colorful and fun for kids to decorate with in this easy sugar-based cookie.
For more holiday treat ideas, see 12 Jolly and Cute Holiday Treats, 12 Unique and Delicious Ways to Eat Gingerbread and 8 Cute and Healthy Christmas Treats.