Eeeks. Halloween is less than two weeks away! If you're scrambling for last minute costume ideas, there's still plenty of time to make one for the kids. Sure you can run off the store to buy one, but there's just something extra special about homemade costumes. Maybe it's the part of us that hopes our kids will one day recall "remember that one year mom or dad made…" To get you inspired, we've rounded up 12 super cute and easy costumes you can make on the fly.
What are your kids going to be for Halloween? Are you going the handmade route?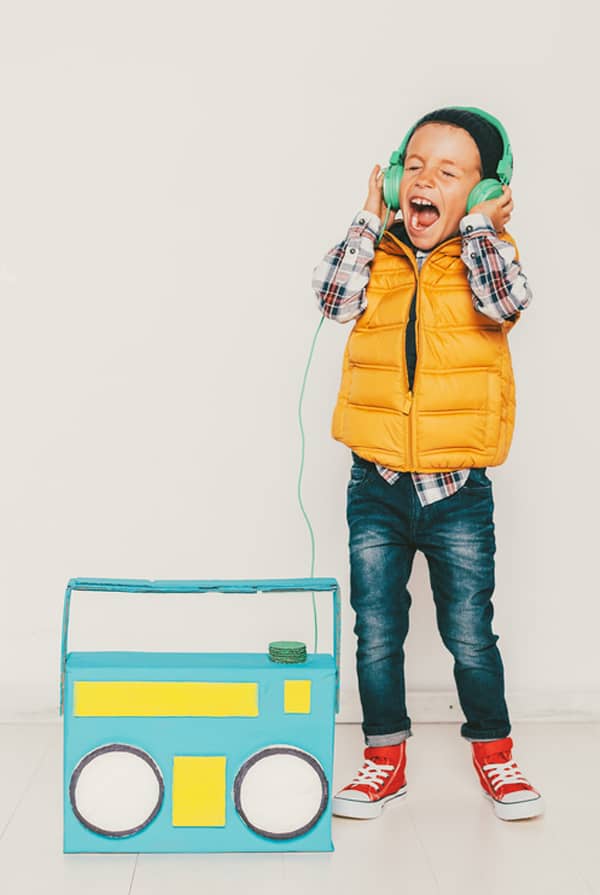 Hipster DJ Costume (via A Subtle Revelry)
Bring the DJ to the party by dressing up your little guy in hip gear and carrying, of course, a super cool boom box made out of cardboard!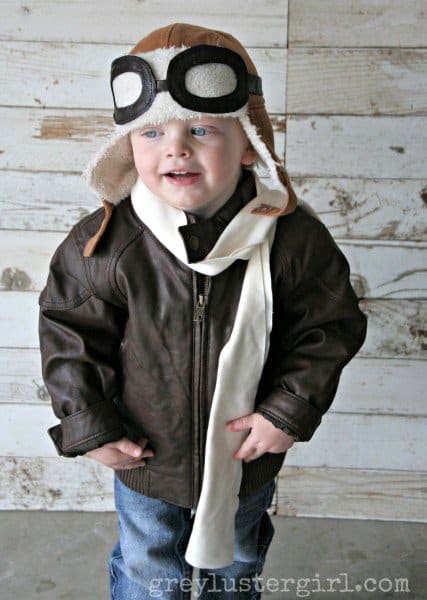 Aviator Costume (via Grey Luster Girl)
Sew up some easy leather aviator glasses, add a bomber jacket and scarf and your little pilot will be ready for the runway.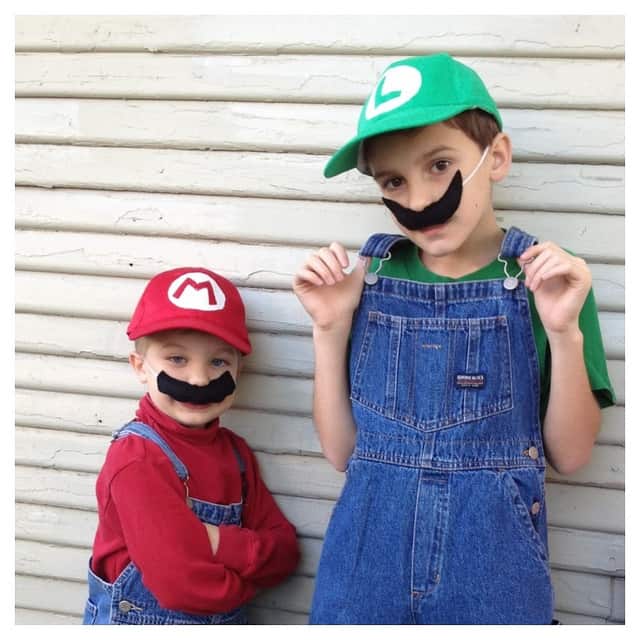 Mario and Luigi (via Maker Mama)
Turn your kids into this dynamic gaming duo with some quick mustaches and hats.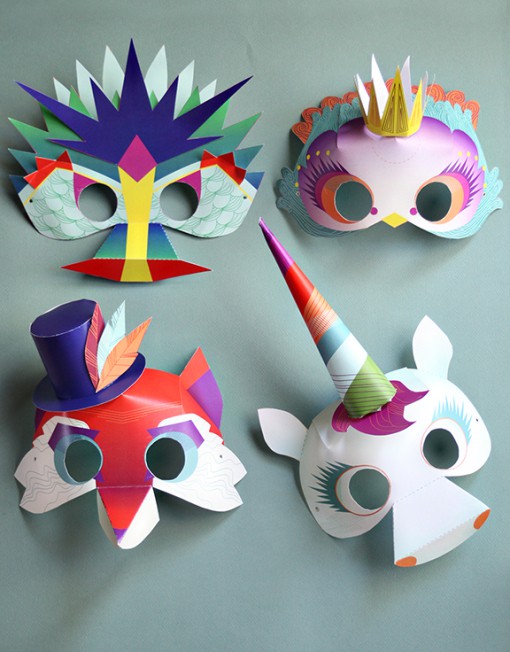 Magical Printable Masks (via Smallful)
The fantastic costume details on these fun printable masks will turn your kids into a Fantastical Fox, Princess Birdie, Unique Unicorn and Daring Dragon in no time.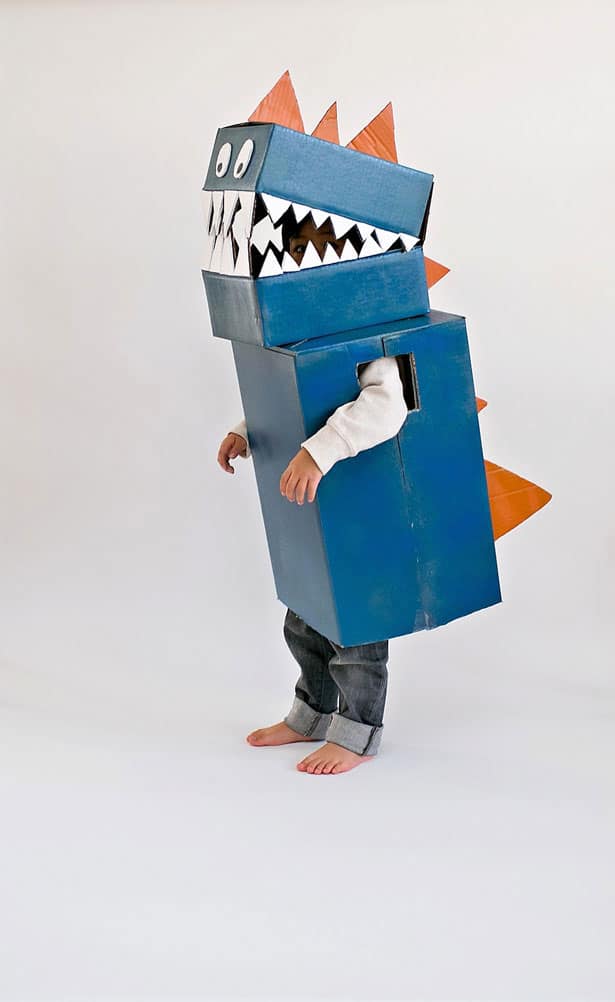 Cardboard Dinosaur (via hello, Wonderful)
With just 3 boxes and some spray paint, you'll have the cutest dinosaur in town.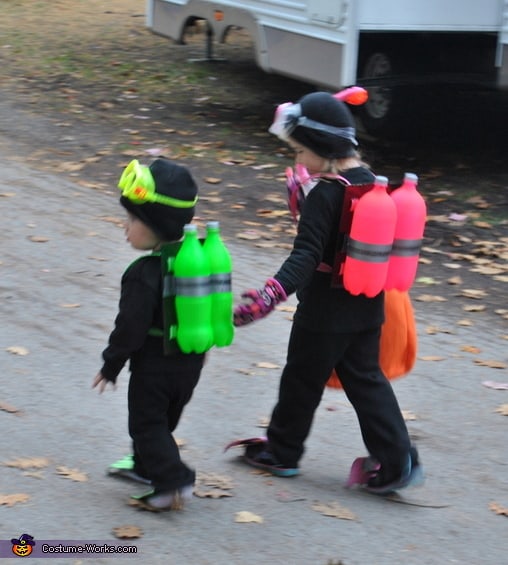 Scuba Diver Costume (via Costume Works)
See how this clever mom turned a couple of soda bottles into a cool under the sea costume for her kids.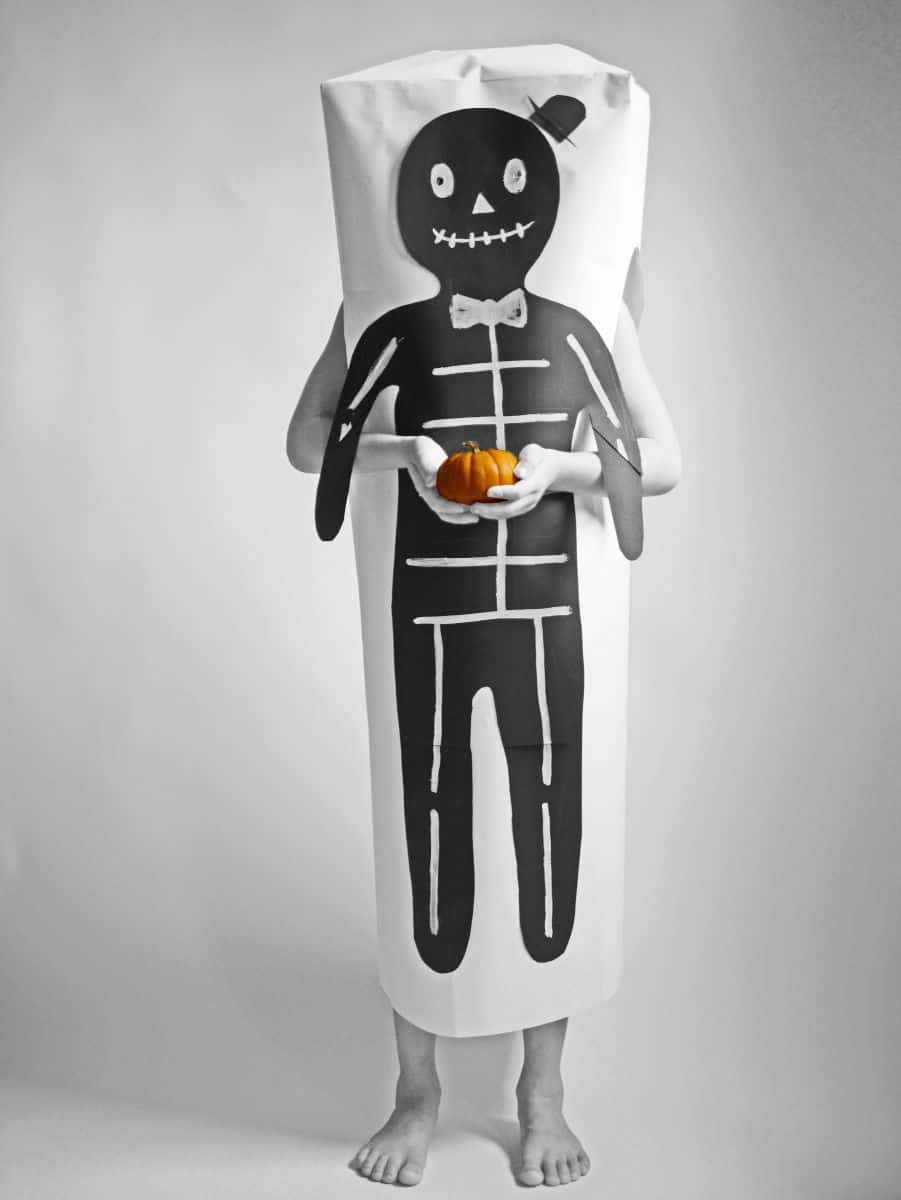 Easy Paper Skeleton (via hello, Wonderful)
Make an easy skeleton out of paper! Plus he's actually really sweet looking and not too scary to wear.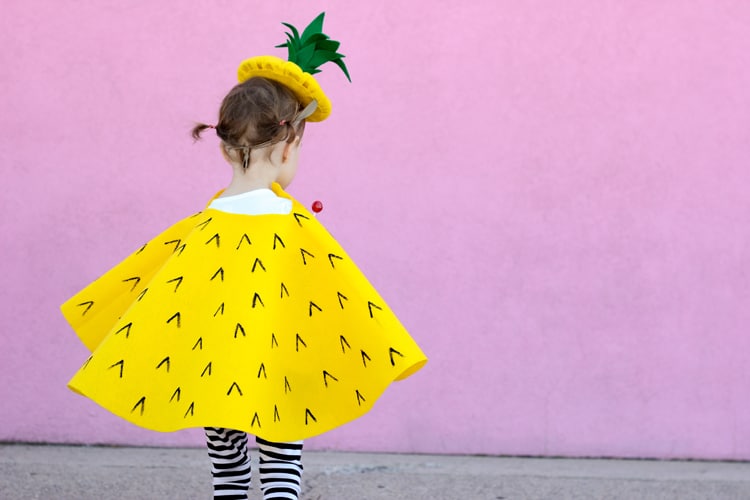 No Sew Pineapple Costume (via Delia Creates)
Turn a cape into a darling sweet pineapple that requires no sewing whatsoever!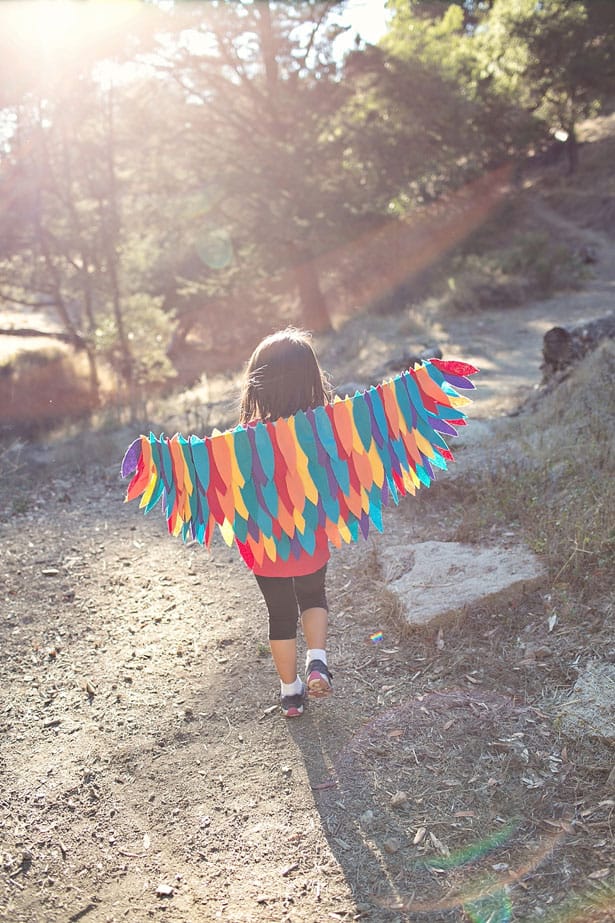 Rainbow Bird Wings (via hello, Wonderful)
See how we easily turned a piece of cardboard and felt into these magical soaring rainbow bird wings.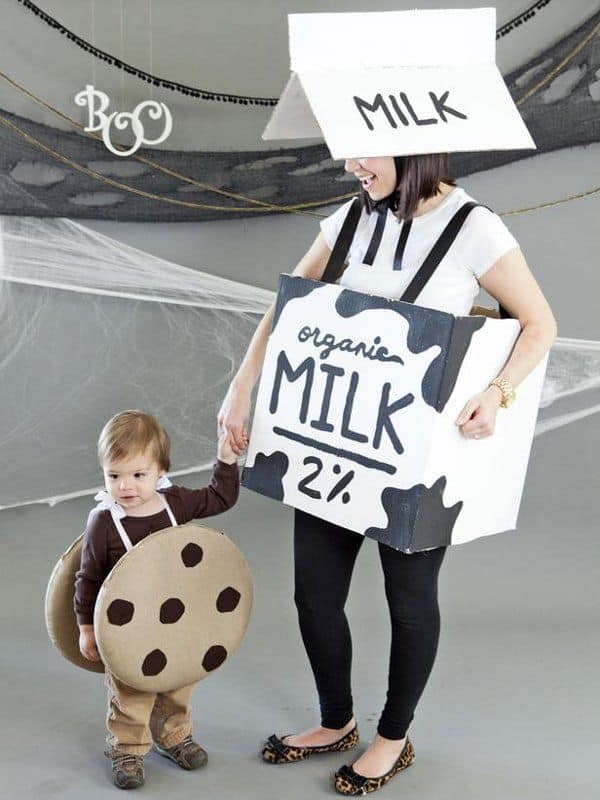 Milk and Cookies Costume (via HGTV)
A delicious pairing kids will instantly recognize and love. This cute parent and child costume can be whipped up with a box and some chair cushions!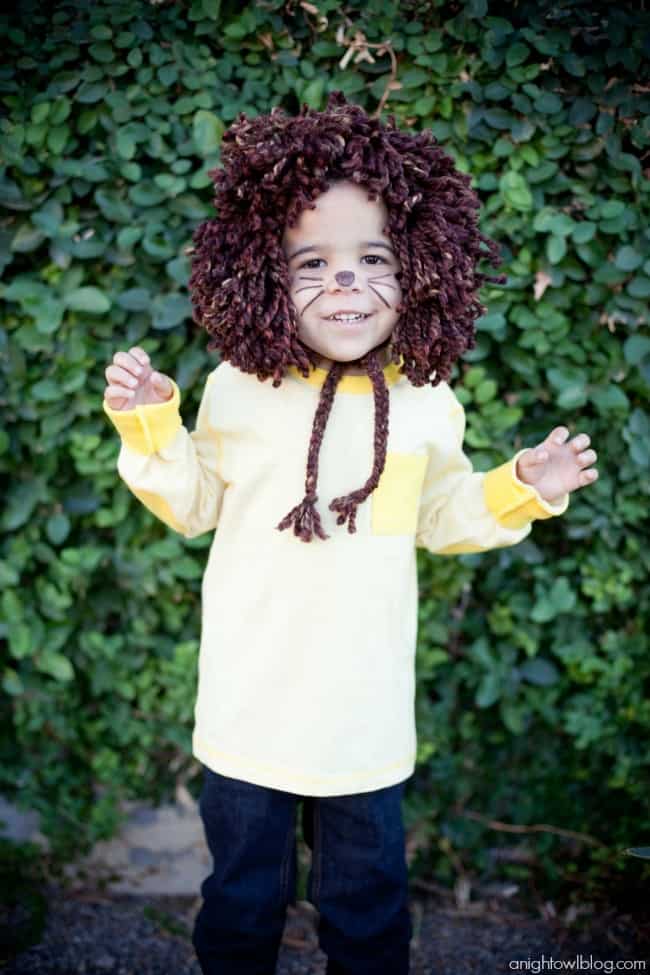 No Sew Lion (via A Night Owl Blog)
This lion's cute and not ferocious at all. Learn how to take yarn and turn it into an adorable lion's mane for your little king.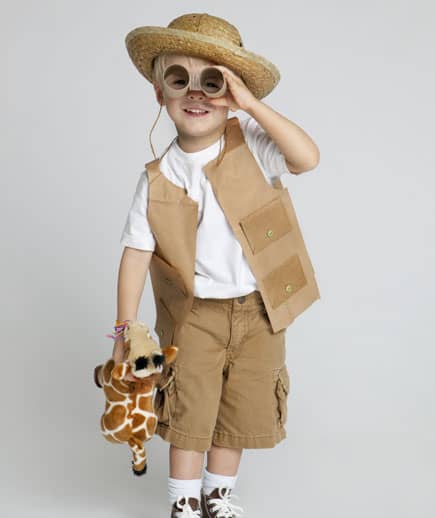 Safari Guide (via Real Simple)
All it takes is some recycled items you probably already have at home, like paper tubes and a grocery bag, to make this adventurous safari explorer.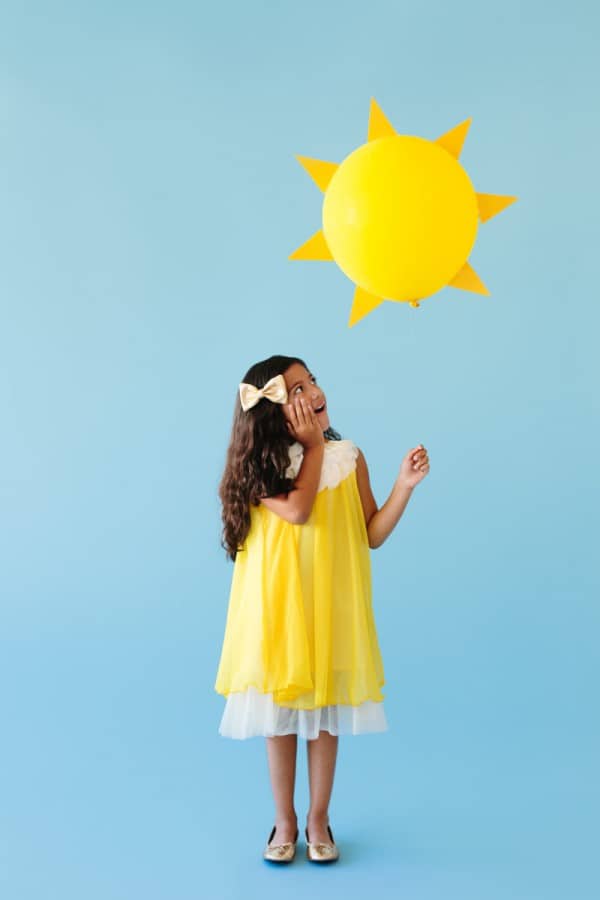 Ray of Sunshine Costume (via Studio DIY)
Your ray of sunshine will become just that with this adorable and easy sun balloon costume makeover.
For more Halloween ideas for kids, take a look here!