I'm all about making food fun for kids to eat, especially if you have picky eaters like I do. Some easy ideas are food on a stick, animal shapes or cute shaped foods. t's a bit of extra effort, but it's fun watching them react and it almost always gets the job done (meaning they mostly eat what's in front of them). Jars are another way to serve up food and make it fun for kids to eat. Here are some simple ideas for breakfast, desserts and even…lasagna!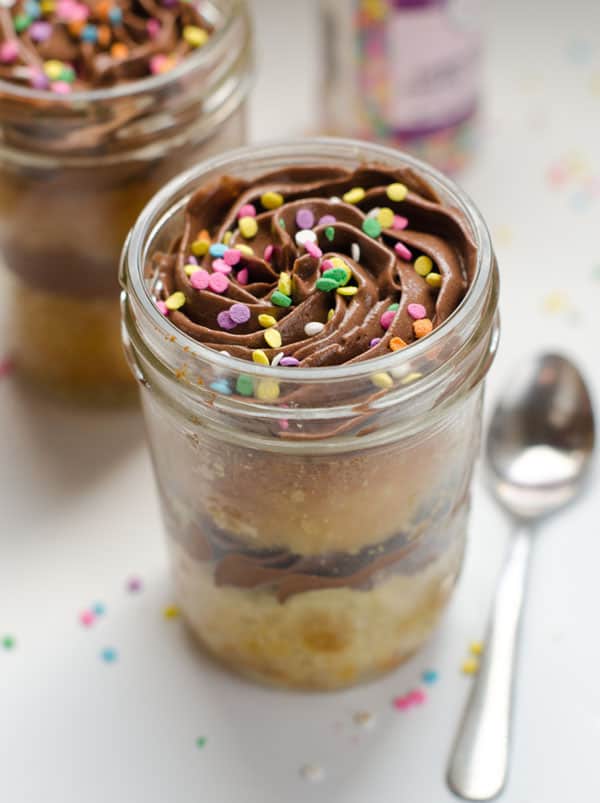 Birthday Cake in a Jar (via The Cake Merchant) Make a birthday (or any day, really) extra special by serving cake in a jar! It'll make your kids feel like they have their own little treat all to themselves.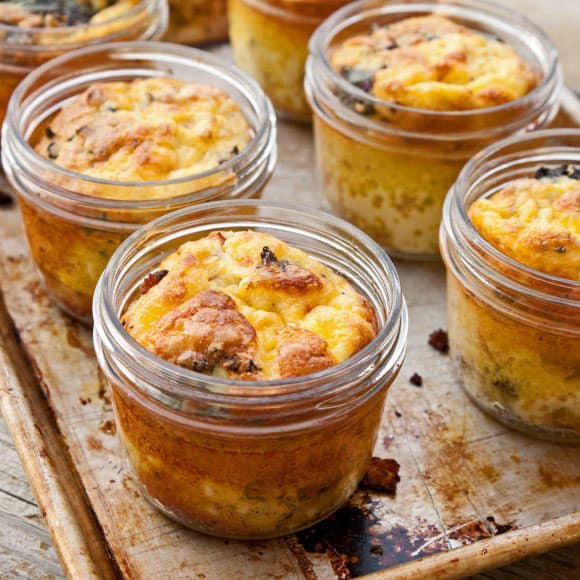 Frittata In a Jar (via Living Nutrition) For a little something savory, here's an easy idea of serving frittata in an unexpected way. Plus, frittatas are great for basically adding any ingredients your kids may like into the eggy mixture.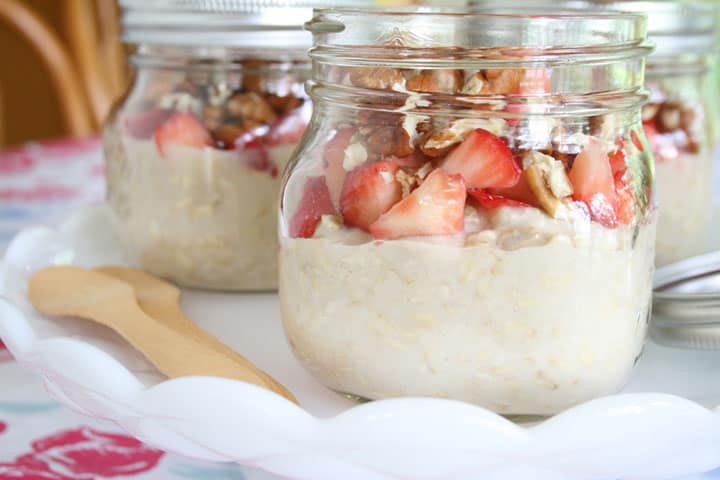 Chilled Oatmeal in a Jar (via All About Food) I've never thought of serving chilled oatmeal before and love the idea. This could almost pass as a creamy treat or can be made ahead for a quick and healthy breakfast the next day.
Banana Bread in a Jar (via Bakerette) Oh my these mini round slices are too cute! Love the idea of making your favorite quick bread recipe in these jars.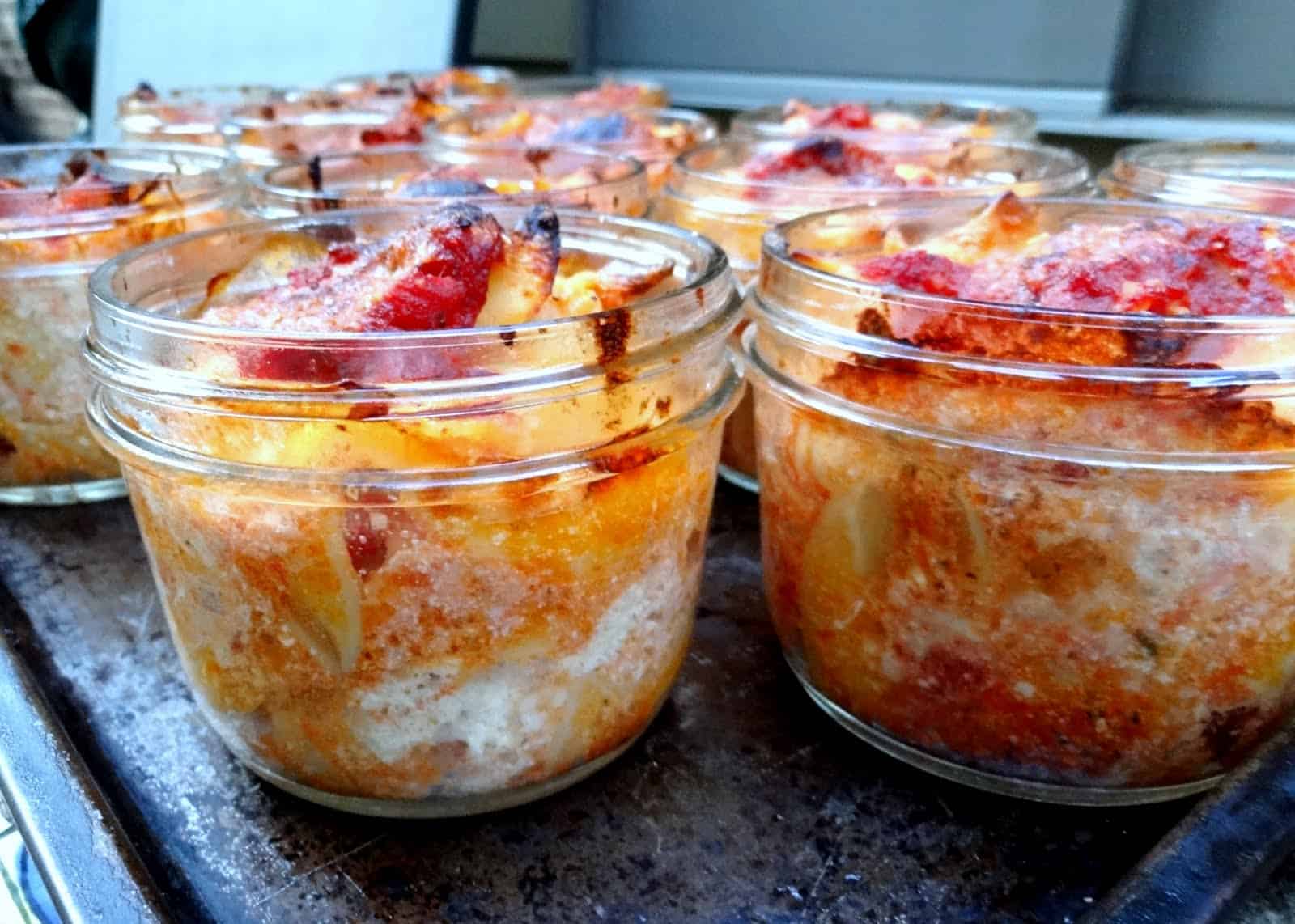 Lasagna In a Jar (via Big Red Kitchen) These mini-sized lasagna servings are perfect for little mouths and hands to handle and such a fun way to serve pasta.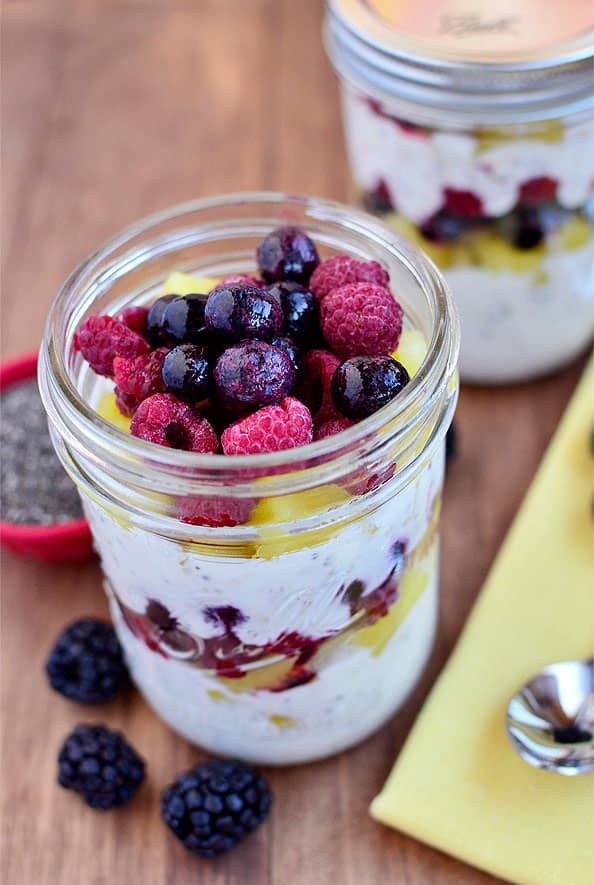 Yogurt Parfaits (via Iowa Girl Eats) These creamy yogurt parfaits are a cool and healthy treat or snack. Fill them up with seasonal fruits and berries – these can also be made a couple of days ahead to save time.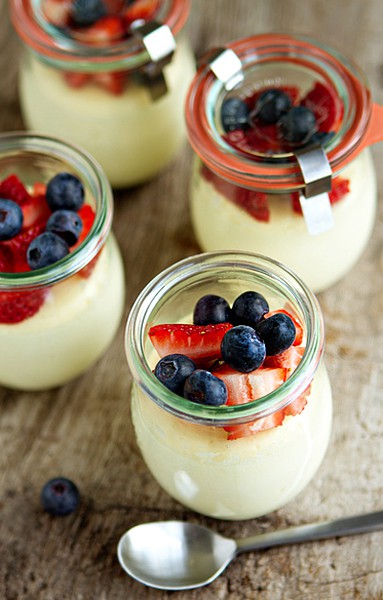 Cheesecake in a Jar (via My Baking Addiction) Cheesecake is almost the perfect dessert to serve in a jar so you can easily scoop every last creamy bite. Kids will love this simple and delicious way to eat it.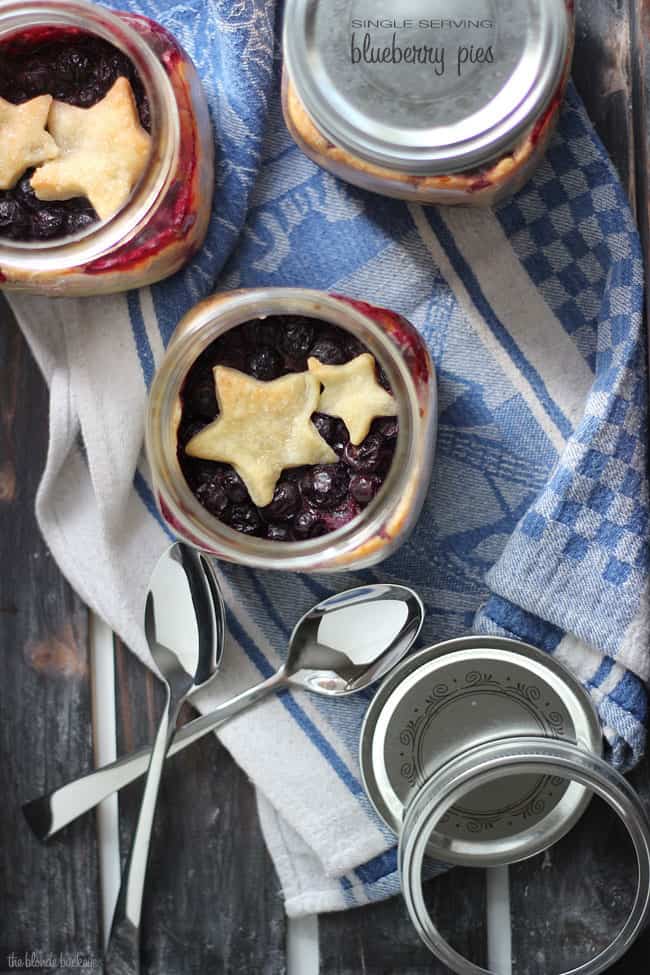 Pie in a Jar (via The Blond Buckeye) Pie instantly becomes more alluring when baked up in a jar! These are for blueberry pies, but you could use any of your kids' favorite pie fillings.