If you're looking for an inventive way to redefine the traditional pine Christmas tree or simply don't have the space, check out these creative ideas. From using old books to paper bags, washi tape or branches for a rustic look, here are lots of fun ideas you can do with your kids to hang your ornaments in a brand new way.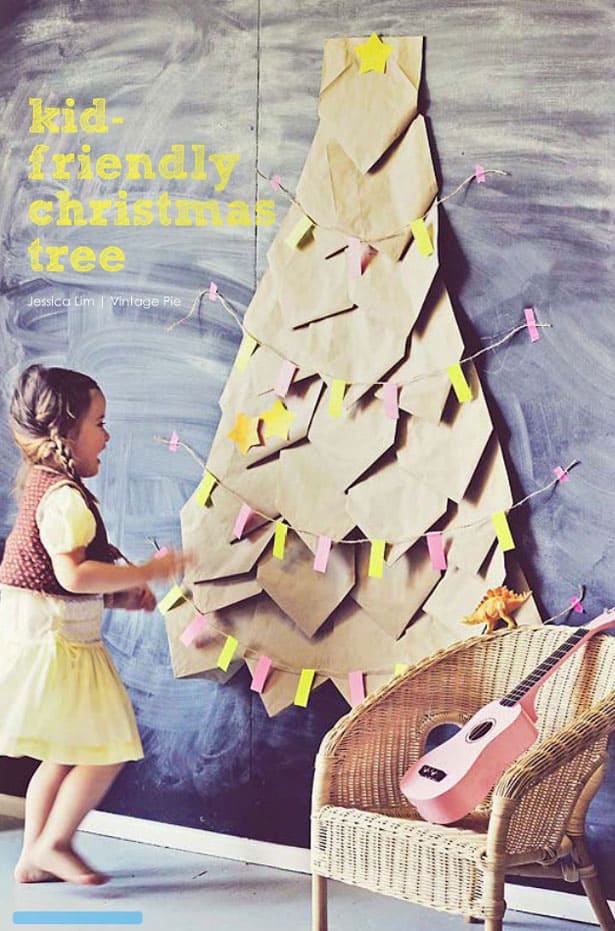 Brown Paper Bag Tree (via Issuu) A cute and creative way to reuse old paper bags.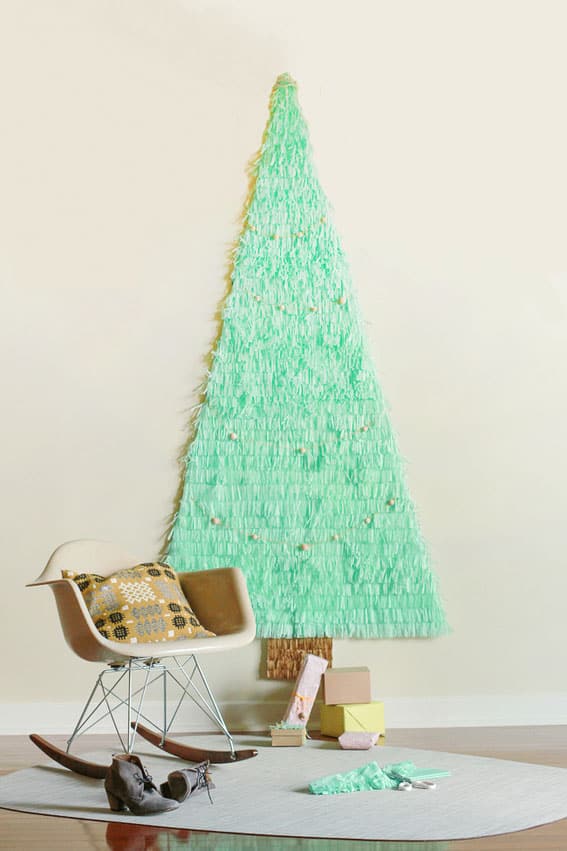 Tissue Paper Tree (via Curbly) A great way to use up leftover tissue paper from previous parties to make this celebratory tree.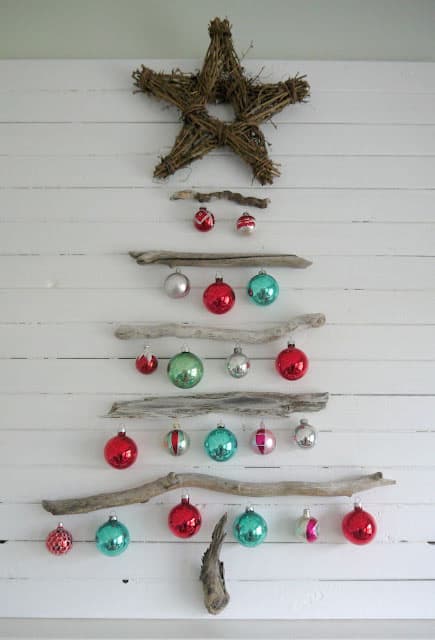 Driftwood Tree (via Sense and Simplicity) Collected driftwood makes a simple, rustic tree.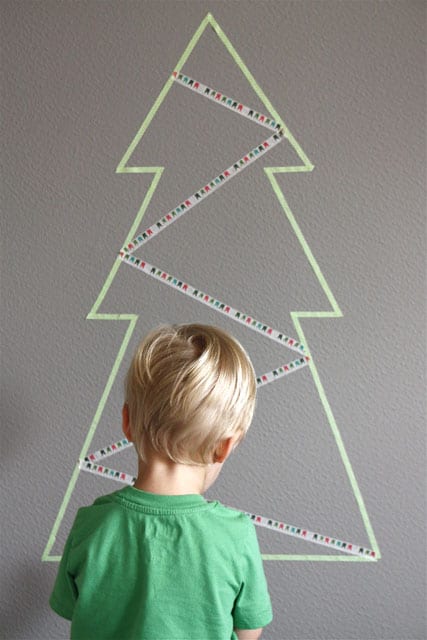 Washi Tape Tree (via Modern Parents Messy Kids) Washi tape is an easy way to give a child his very own little Christmas tree.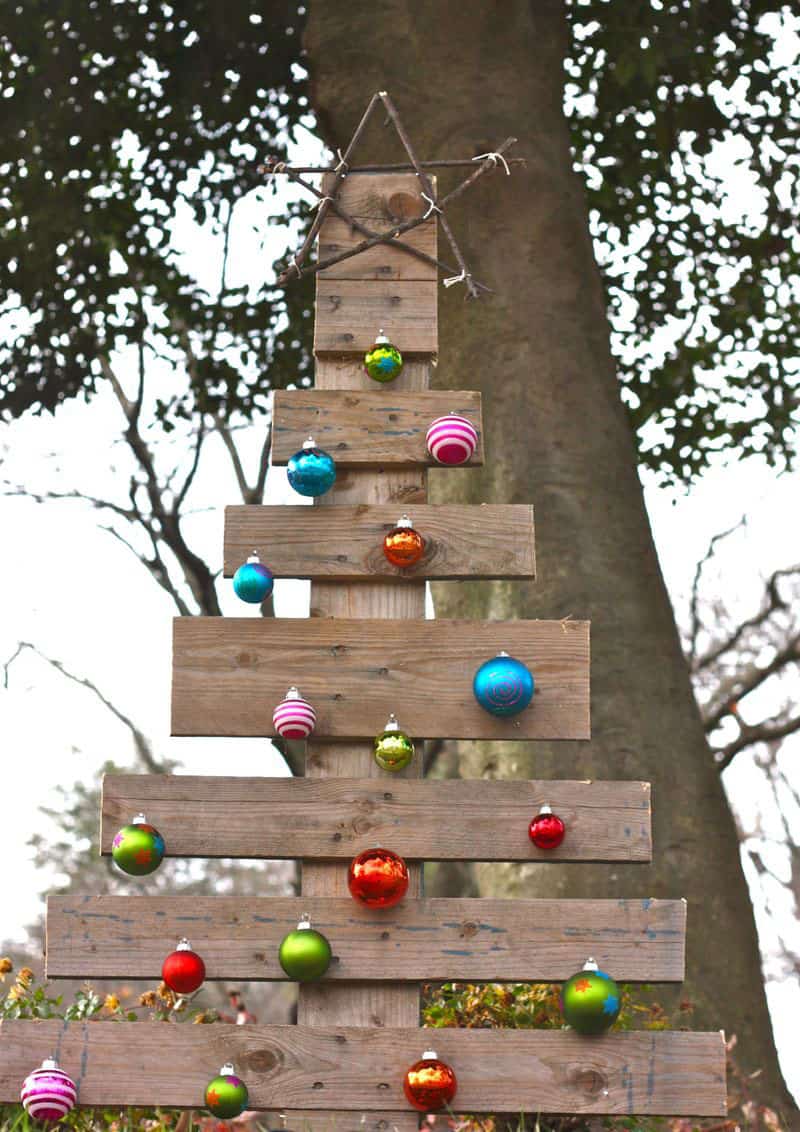 Pallet Tree (via Buzzmills) Don't throw away those old pallets or ask a garden center for one to make this unique recycled tree.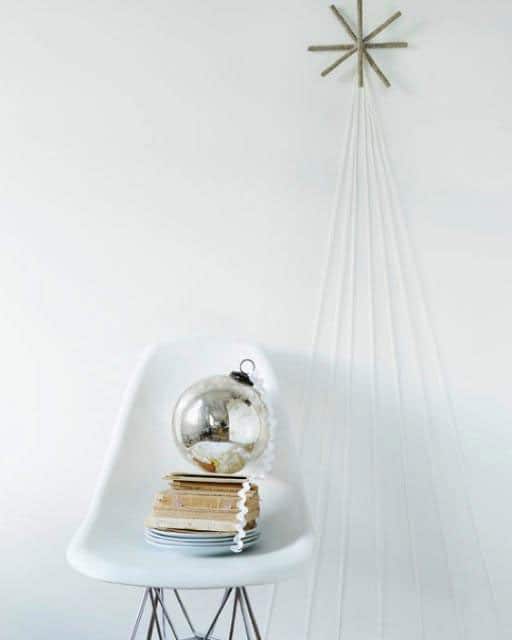 String Tree (via Sweet Paul) Strings are an easy way to make a tree – and make great holiday card holders too.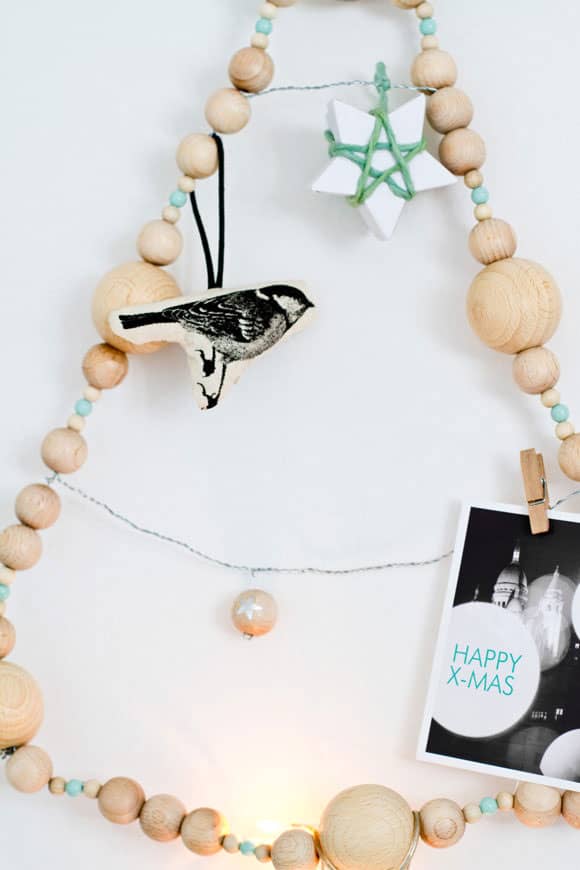 Beaded Tree (via Handmade Charlotte) Chunky beads in different shapes and colors make a nice textured tree – kids will love helping thread the beads too.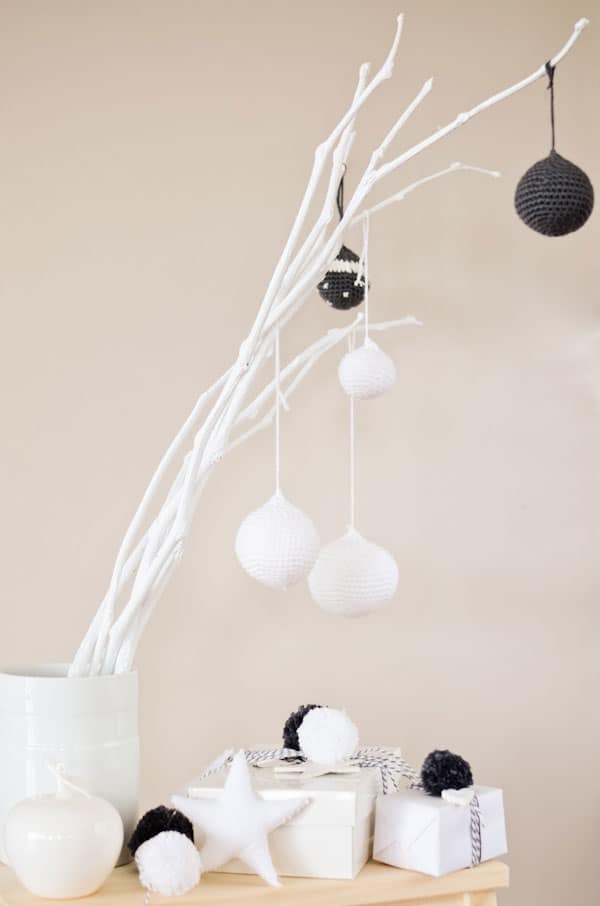 Branch Tree (via Scandi Home) I've done this for my home before – scour your backyard or parks for fallen branches or you could easily get them at any craft or floral supply store.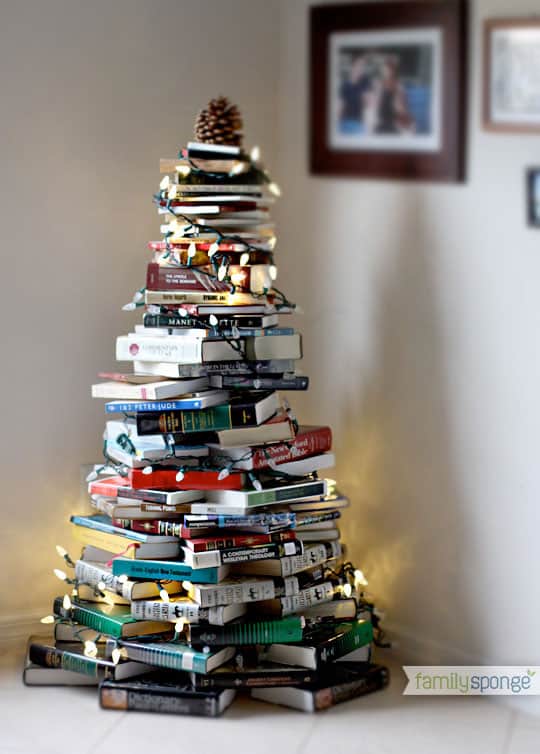 Book Tree (via Family Sponge) Display your old books with this inventive book showcase.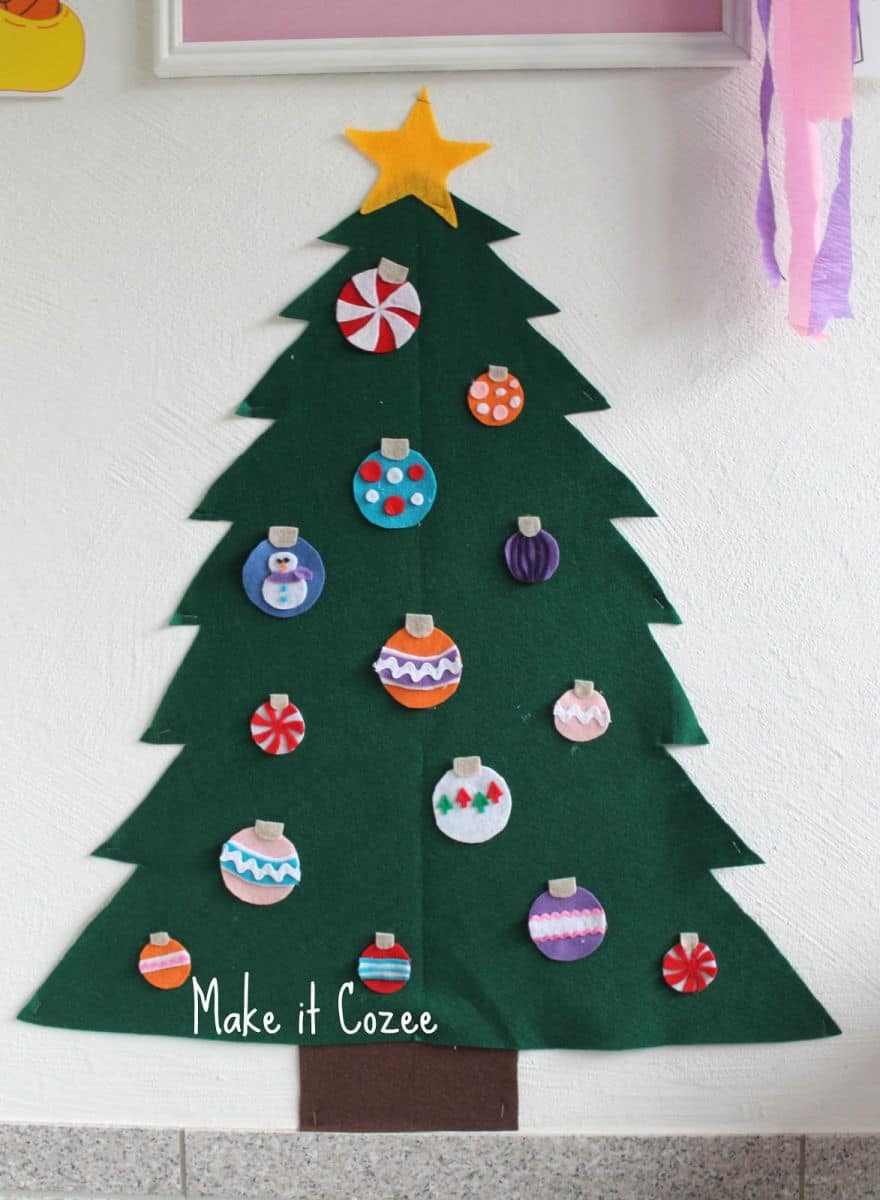 Felt Tree (via Make it Cozee) Kids will love decorating their own felt tree and moving the ornaments around over and again.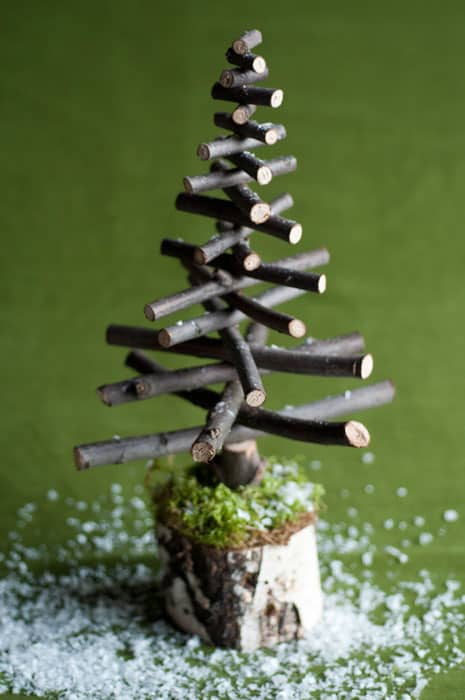 Twiggy Tree (via Mark Kintzel Design) A simple, nature-inspired tree that would look great on a table centerpiece or mantel.
Take a look here for more fun holiday ideas to make and do with kids.