The one toy my kids love to play with consistently is their LEGO bricks. They never seem to tire of building structures, houses, or anything they can imagine. And given they've had the same sets for a while now, it's amazing how many things they've been able to create!
We've covered LEGO party favors before and neat ways to learn with LEGOs. The creative landscape is huge when it comes to these classic toy bricks. Here are 11 cool toys and play things to make with LEGOs that might just have you look at them in a brand new way.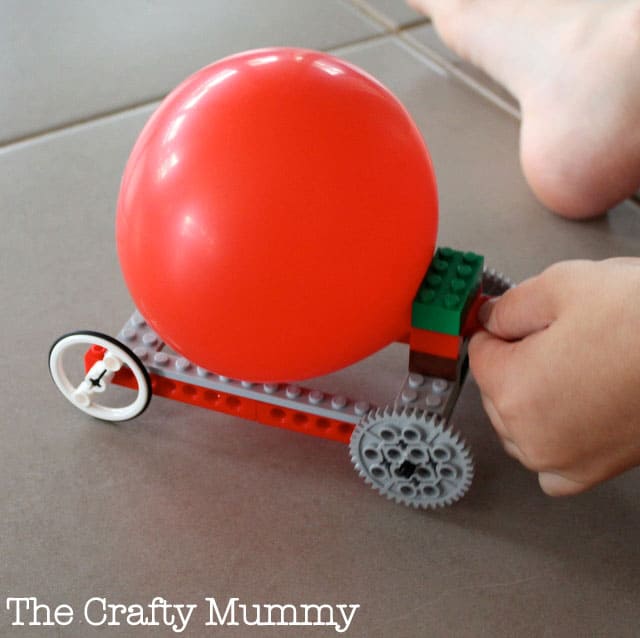 Balloon LEGO Car (via The Crafty Mummy) How cool is this? You can build your own balloon propelled car made out of LEGOs! I can just imagine kids blowing up the balloon over and over again.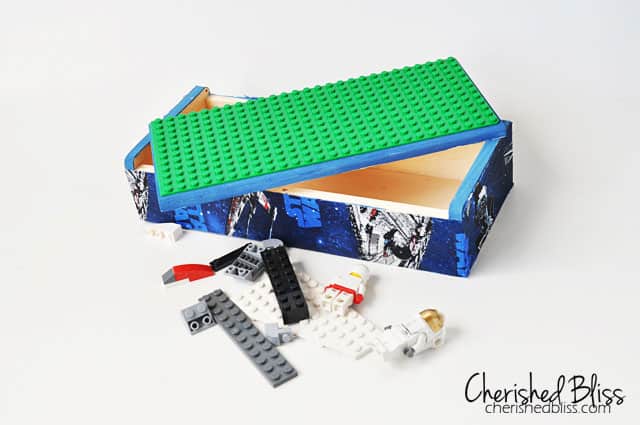 LEGO Travel Box (via Cherished Bliss) Never leave home without your treasured LEGO blocks with this clever DIY boxed set.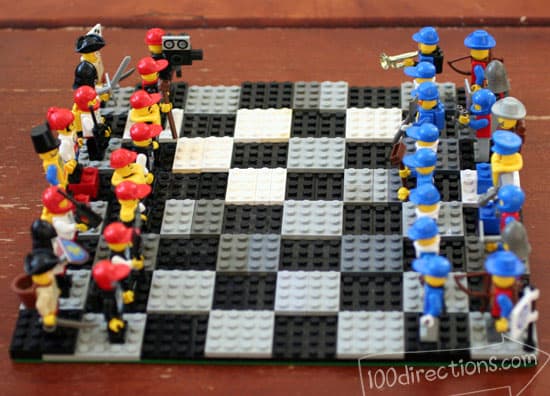 LEGO Chess Game (via 100 Directions) Here's a fun way to get your child to learn the classic game of chess. Chances are they'll be more engaged and attentive with the LEGO figurines as the pawns.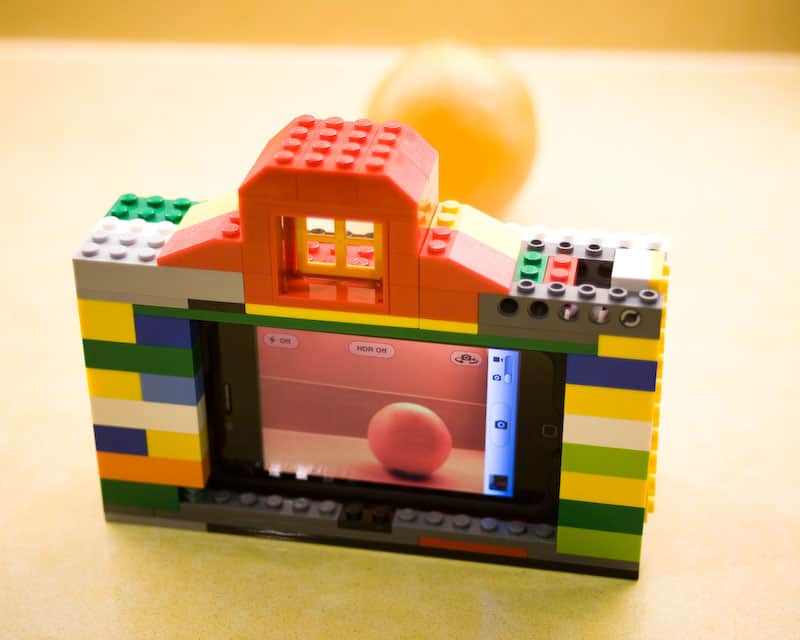 LEGO Camera (via Nacionale) This isn't so much a camera, but rather a holder for your iPhone, but boy is it super cool. My kids are always wanting to get their hands on my phone to take photos. If yours are the same this is a fun little cover you can make to keep it protected.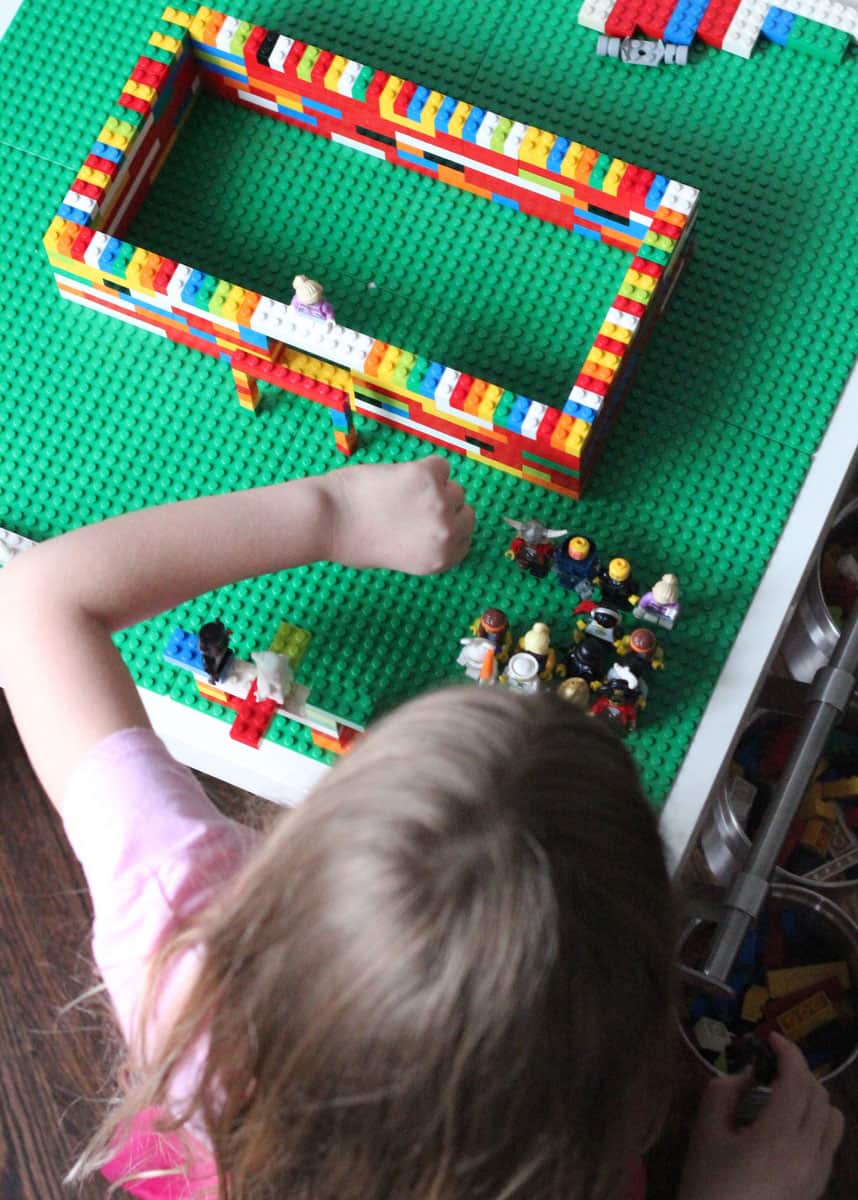 DIY LEGO Table (via Kojo Designs) This isn't referred in the post as the "ultimate LEGO table" for nothing. This cool handmade LEGO table's got rows of hanging buckets and magnetic strips on the other side to keep all those LEGO bricks in place.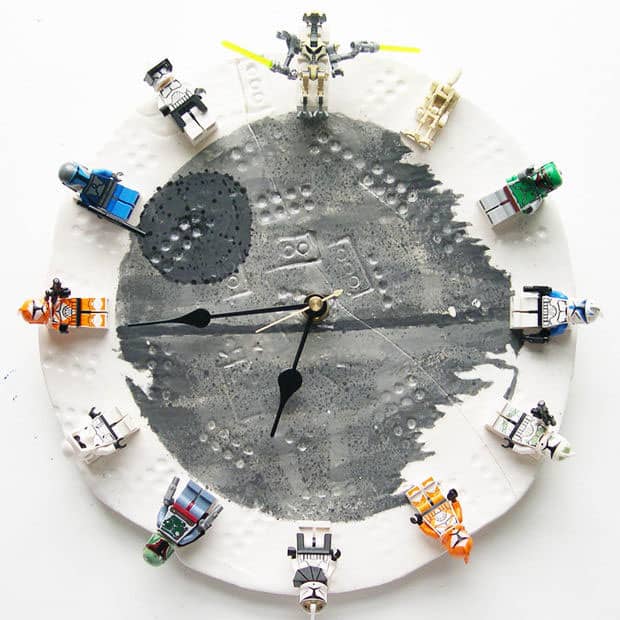 Star Wars LEGO Clock (via Instructables) Wow. This awesome clay clock was made by a 4 year old boy! It's a working clock and the cool part is that you can always switch up the figurines for a different look.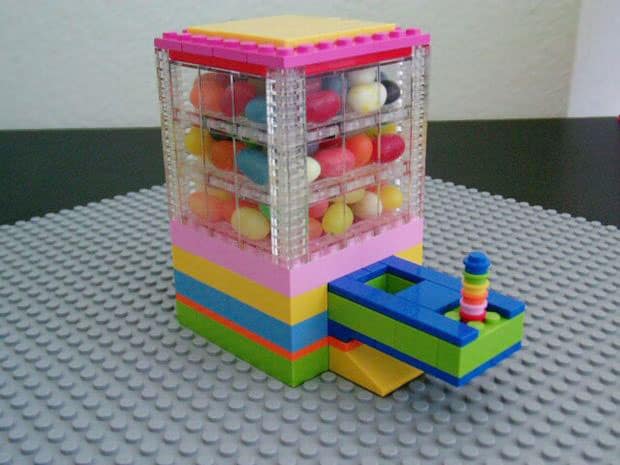 LEGO Candy Dispenser (via Instructables) This candy dispenser is genius. Make your kids work to get candy by building their own machine. Or maybe even put healthier treats inside like Cheerios.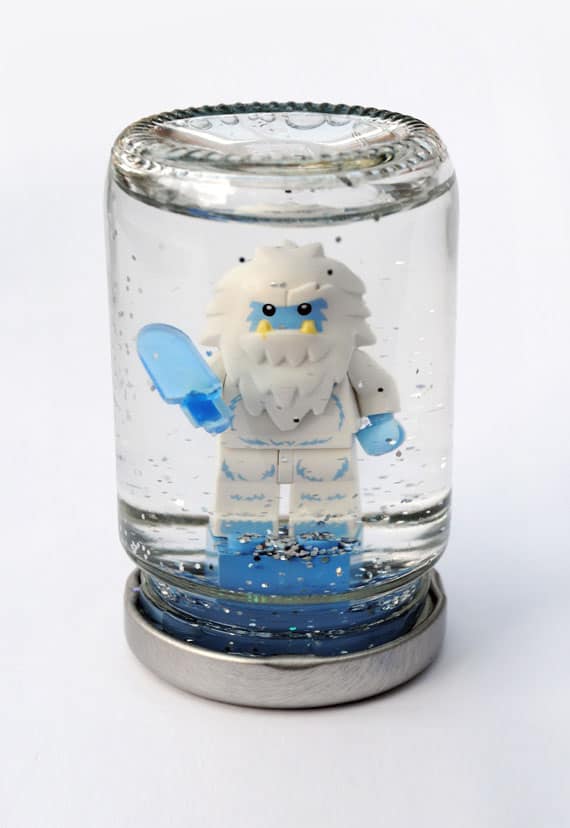 LEGO Snow Globe (via Mini Eco) I've made snow globes before with my kids and it's a super easy and fun activity. This LEGO inspired one is so cute and stands on a LEGO brick base.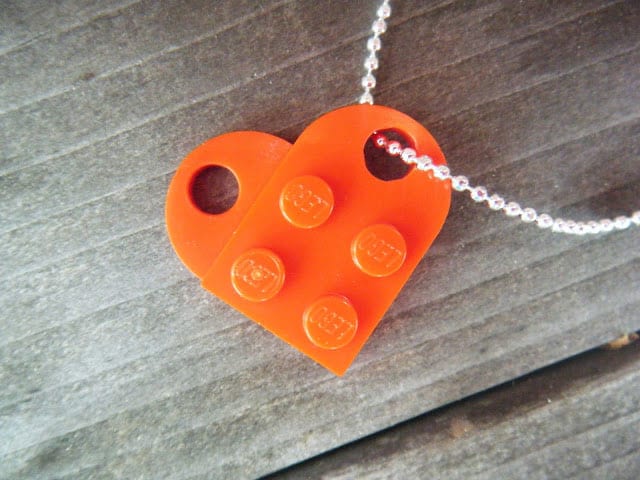 LEGO Pendant (via Farmish Mama) LEGOs can also be used to make cute accessories, such as this simple heart pendant. These are a nice break from all the overly girly accessories out there.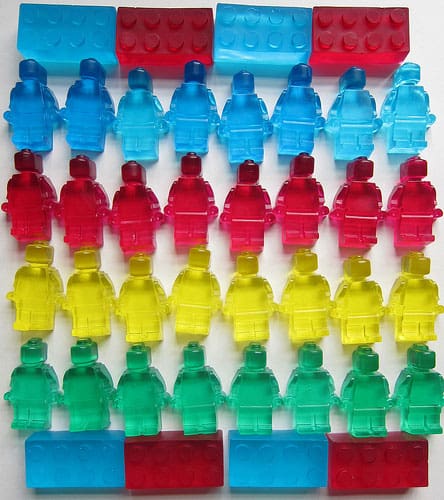 LEGO Soaps (via Just Crafty Enough) Kids won't mind washing their hands with these cute LEGO brick and figurine soaps. These would make cute party favors too.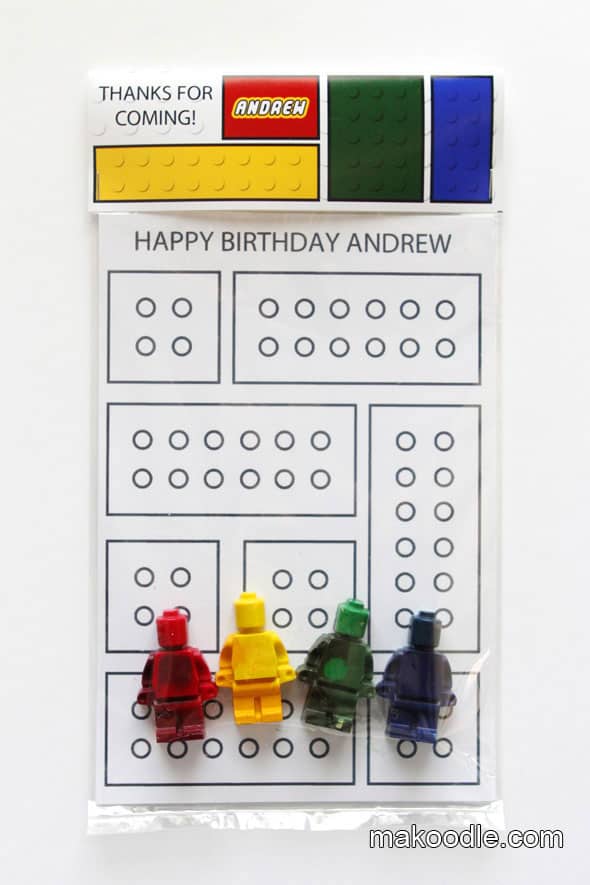 Mini LEGO Crayons (via Makoodle) Here's another fun party favor idea for a LEGO themed party. You can recycle crayons to look just like LEGO figurines. I love the idea of including a simple brick printable to color in.
Also see, 8 Playful LEGO Learning Activities and 10 LEGO Party Favors.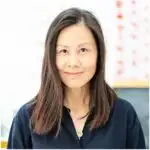 Agnes Hsu is a mom of three and has been inspiring parents and kids to get creative with easy activities and family friendly recipes for over 10 years. She shares her love for creative play and kids food to her 2MM+ followers online. Agnes' commitment to playful learning and kindness has not only raised funds for charity but also earned features in prestigious nationwide publications.