Spring is right around the corner and it's a lovely time to offer up a learning experience for little ones to see how the cycle of the seasons affects plant life. Here's a vibrant selection of spring tree projects kids can make to get them excited about growth and new beginnings.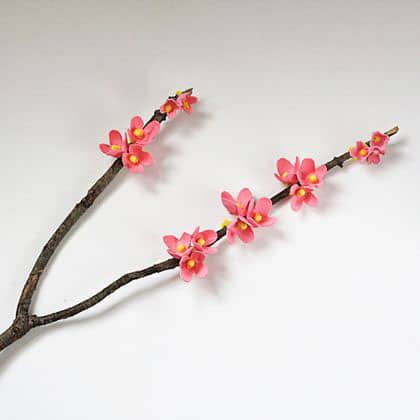 Egg Carton Cherry Blossoms (via Spoonful) Turn the venerable egg carton into beautiful cherry blossoms with this simple, recycled craft. The end result is a true-to-life branch with pretty blossoms.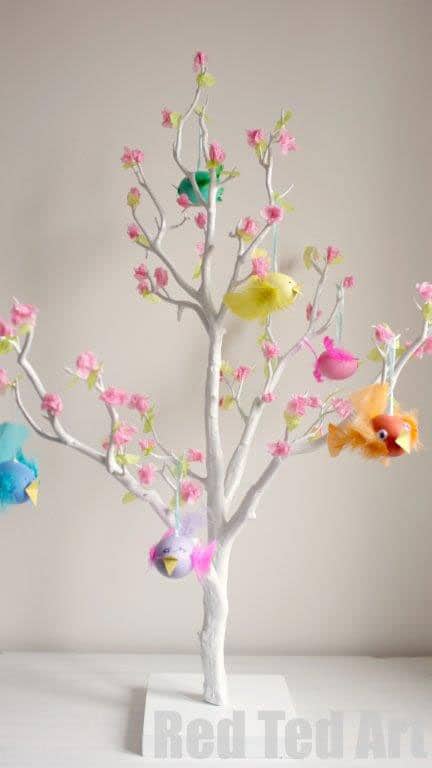 Egg Birdie Tree (via Red Ted Art) Here's a fun project that transforms eggs into multi-colored birds flying through a tree – make it for Easter and have it up all through the spring season!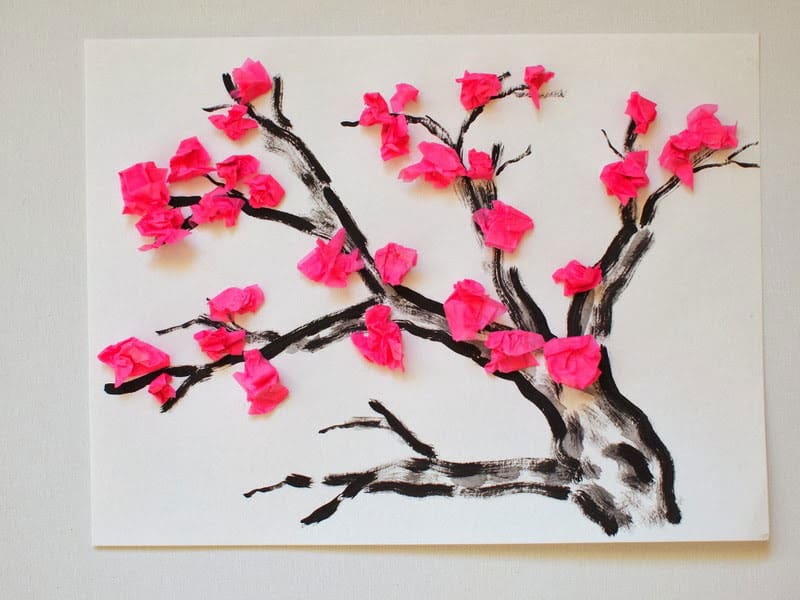 Tissue Paper Cherry Blossom Tree (via Pink Stripey Socks) This three dimensional craft creates a beautiful cherry tree from tissue paper. And if you're not sure you can re-create similar looking natural branches, a free template for the tree is included.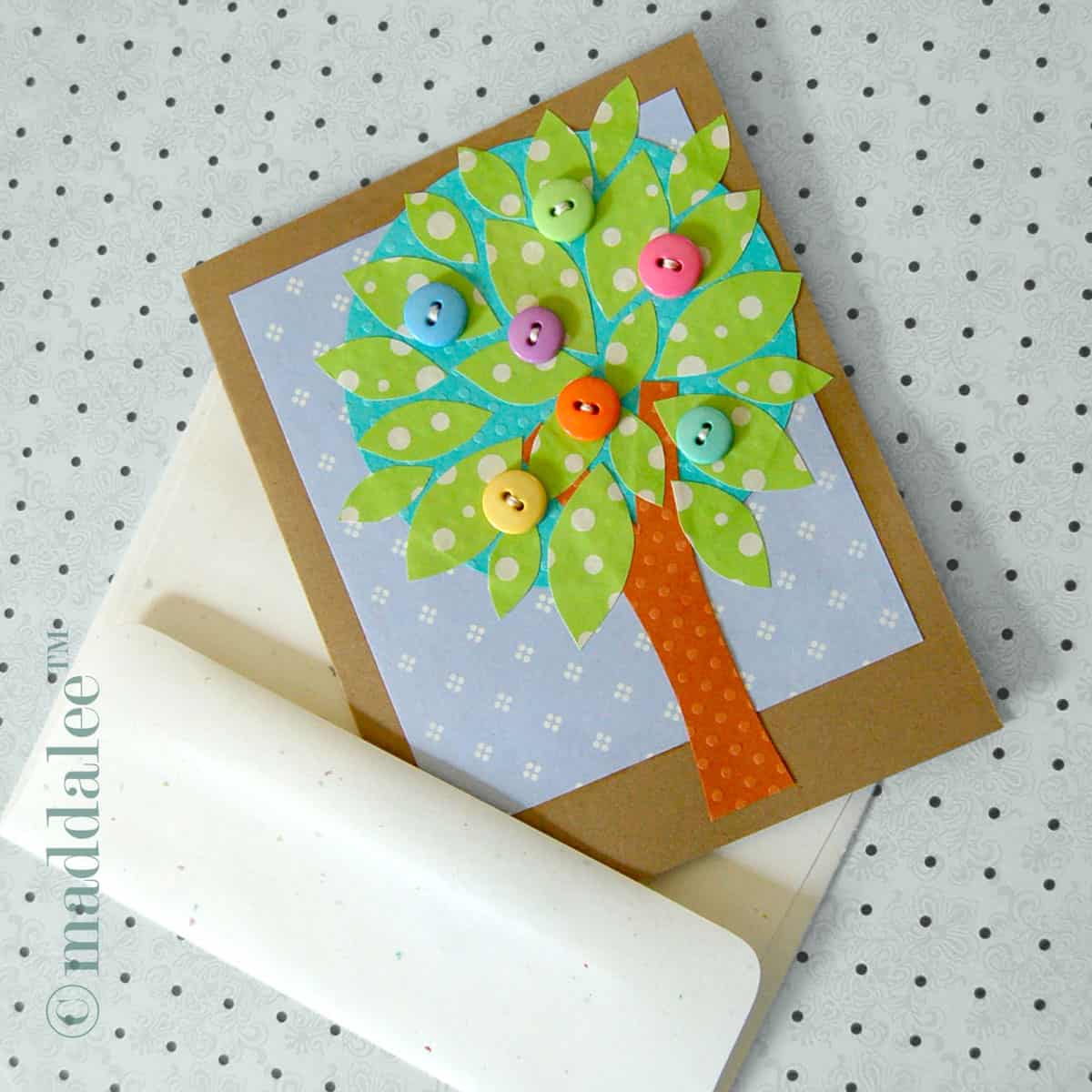 Spring Tree Card (via Maddalee) Ring in the spring season with this colorful tree card, easily assembled with a handful of items you can find around the house. A free printable template is included to help out the process.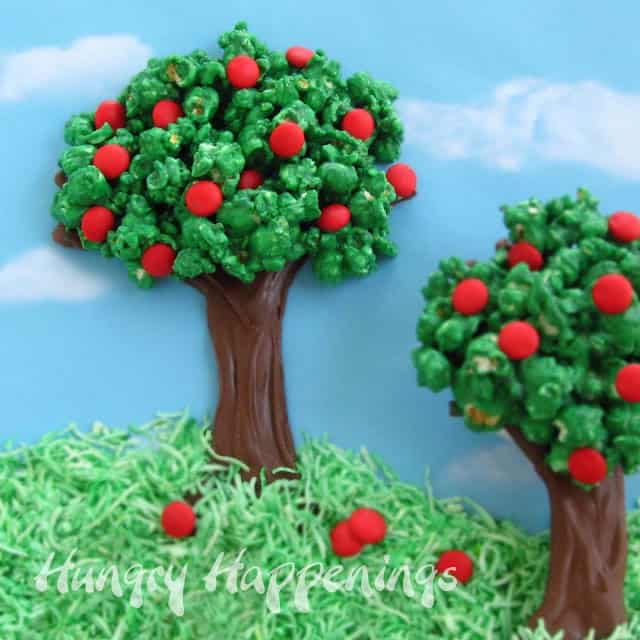 Edible Spring Trees (via Hungry Happenings) If you can't tell what this spring landscape is made from, it's because it does an amazing job of disguise. These trees are in fact entirely made of food items, which makes them totally sweet (and edible)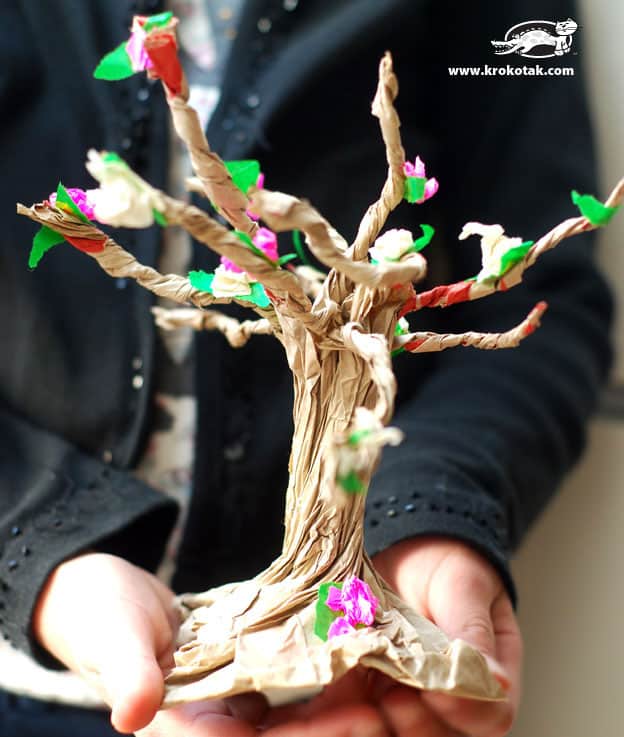 Recycled Tree Craft (via Krokotak) Amazing what you can do with a simple brown paper bag. The post is in Bulgarian but the pictures speak for themselves in how to make this super cool upcycled tree.
For more spring related projects, see:

11 Bright and Cheerful Indoor Plant Ideas

10 Ways to Make a Pretty Floral Crown

10 Children's Books About Plants and Flowers

12 Dazzling Flower Crafts