I love serving my kids bite-sized foods so they're easier to handle and more fun to eat. Muffins aren't just meant to be breakfast foods. You can pretty much serve any type of savory foods in them too. Make a big batch of pasta and create spaghetti nests, serve up breakfast like eggs and bacon all in one, or make deep dish mini pizzas! These are just some of the clever muffin tin ideas featured here that make food more kid-friendly and fun to eat.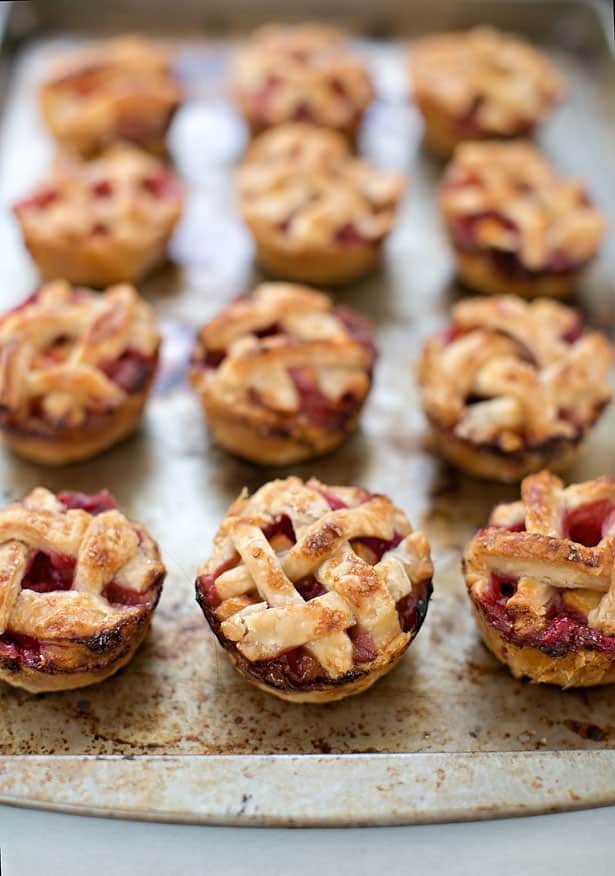 Mini Raspberry Peach Pies (via hello, Wonderful)
Making pies in a muffin tin is an easy way to carve out individual servings and also fun for kids to help make along the way!
Mini Pancetta Chives Quiches (via hello, Wonderful)
I love making these easy and savory quiches with the kids, and they freeze well too for a quick and hearty breakfast or snack on the go.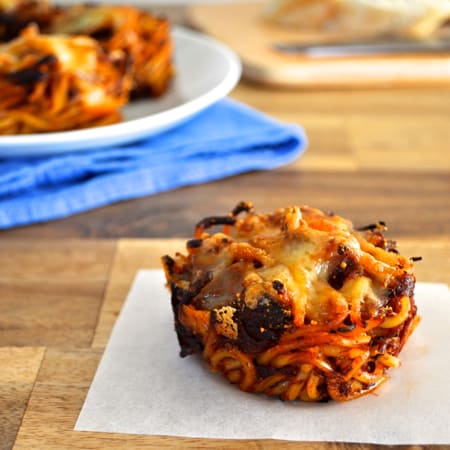 Spaghetti Nests (via RecipeTin Eats)
Love this idea of turning leftover pasta into bite-sized meals. Great for packing lunch the next day!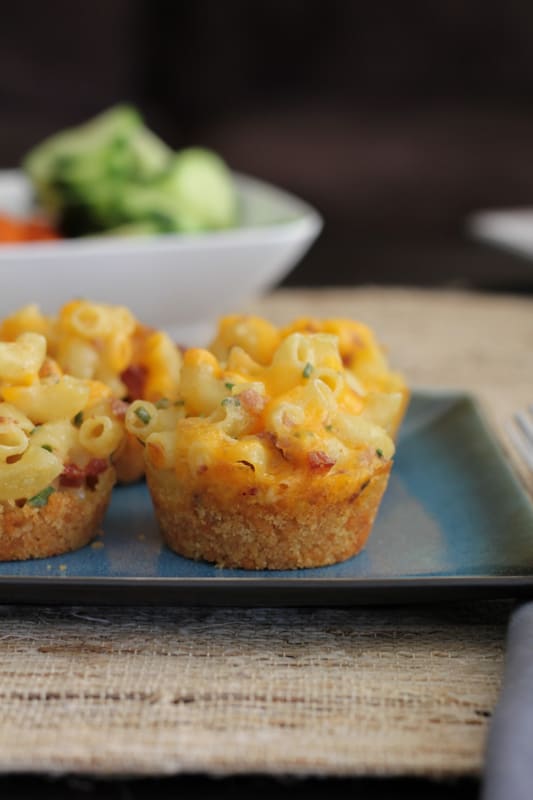 Mac and Cheese Muffins (via Hip Foodie Mom)
Give a kid-favorite meal a twist by making them muffin shaped. These also have a delicious cheesy cracker crust baked on the bottom for extra flavor.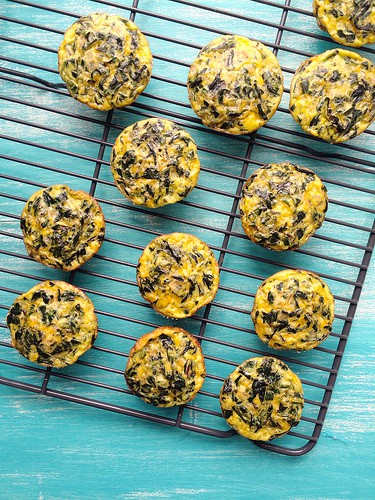 Veggie Quiche Patties (via Meal Makeover Moms' Kitchen)
These eggy patties are a great way to sneak in lots of greens for a nutritious lunch or dinner that's easy to eat.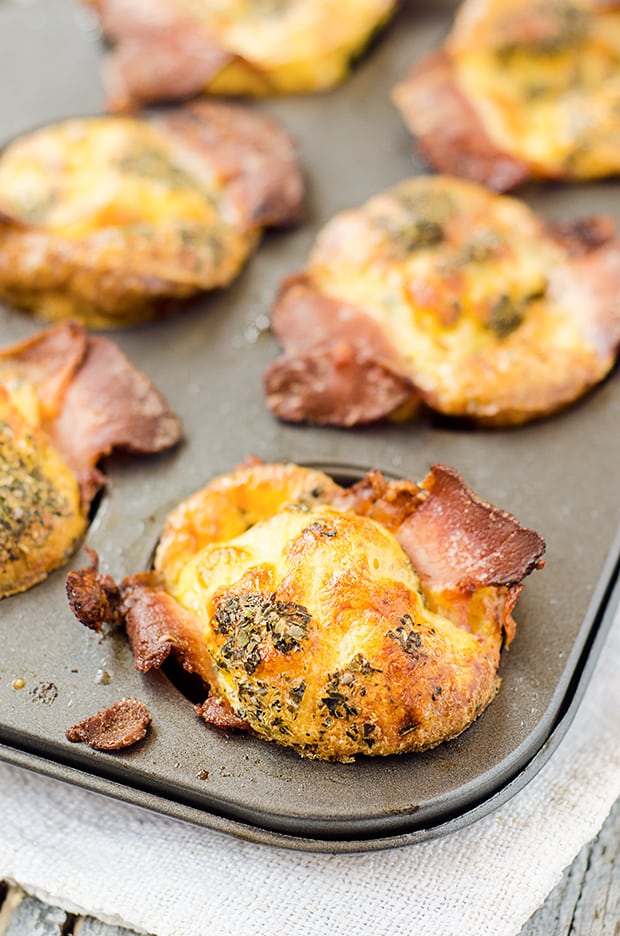 Eggs and Bacon Muffins (via Simply Yum)
For those days you want a heartier brunch without the hassle, try these easy all-in-one muffin tin bacon and eggs.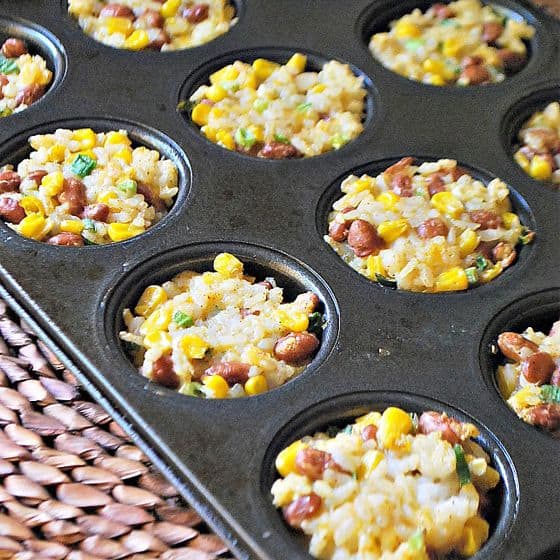 Rice and Bean Cakes (via Savvy Mom)
A nutritious vegetarian option to serve kids. The eggs in these rice and bean "cakes" hold them together well.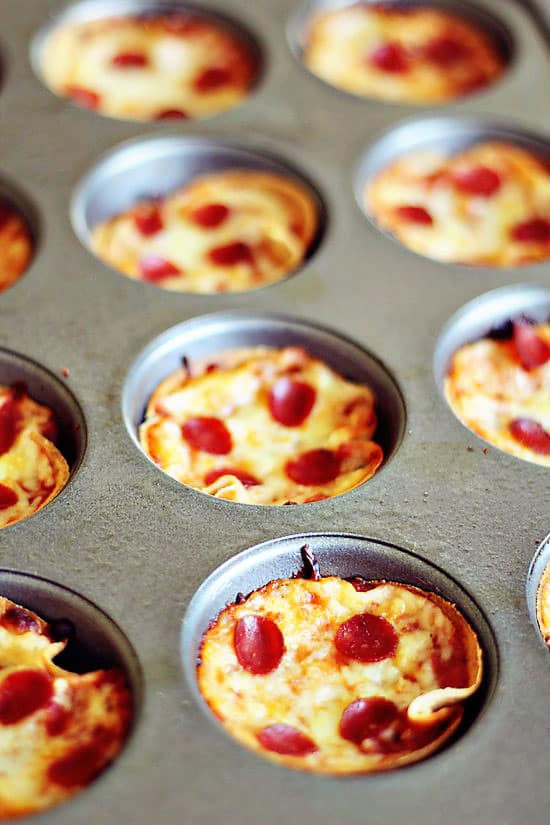 Mini Deep Dish Pizzas (via Dashing Dish)
Whip up these super simple mini deep dish pizzas using whole wheat wraps in less time than it'll take to wait for delivery.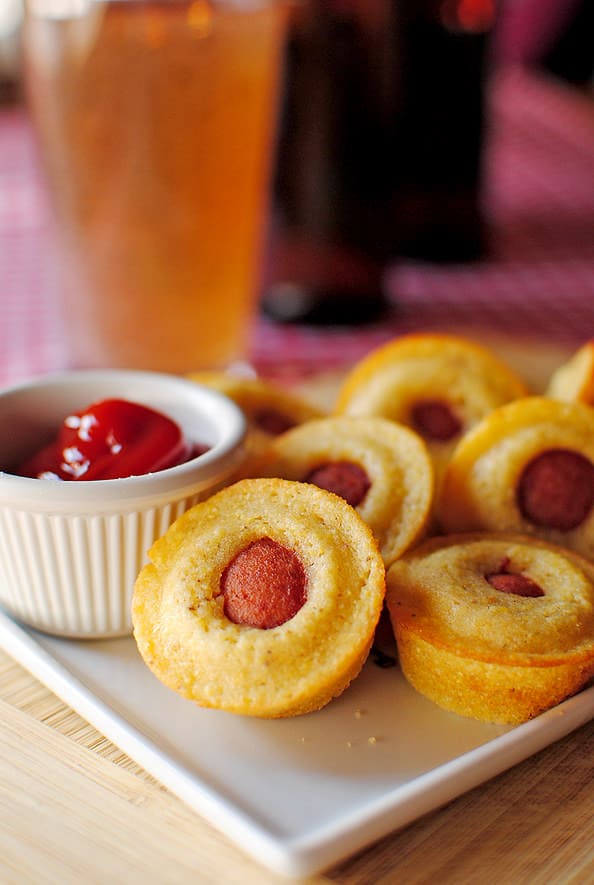 Mini Corn Dog Muffins (via Iowa Girl Eats)
These corn dogs are baked not fried and so fun for kids to dip and eat.
Muffin Tin Meatloaf (via Some the Wiser)
A hearty, protein-packed mini-sized meal, these muffin meatloafs are great served alongside some mashed potatoes and veggies.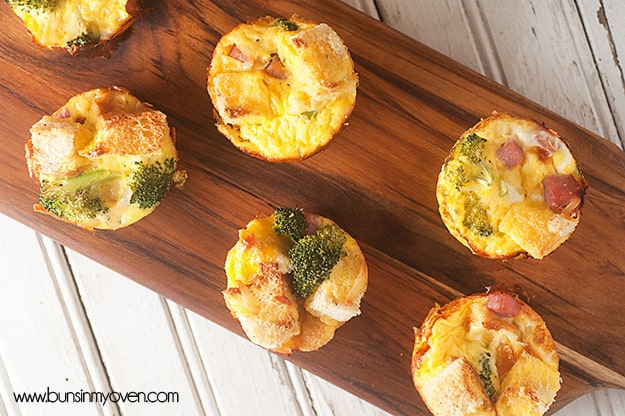 Broccoli Ham and Cheese Strata (via Buns In My Oven)
Just like a savory bread pudding made into bite-sized muffins with yummy kid-friendly ingredients.
Take a look here for lots more kid-friendly eats!