Do your kids get tired of boring old peanut butter and jelly? Give them some variety and keep them guessing with creative quesadillas, pinwheels, or banana cream cheese fillings, just to name a few. These yummy sandwich ideas are easy to make with ingredients you probably already have your kitchen. Plus, they're geared towards kid-sized appetites!
What are some of your favorite sandwiches to make for kids?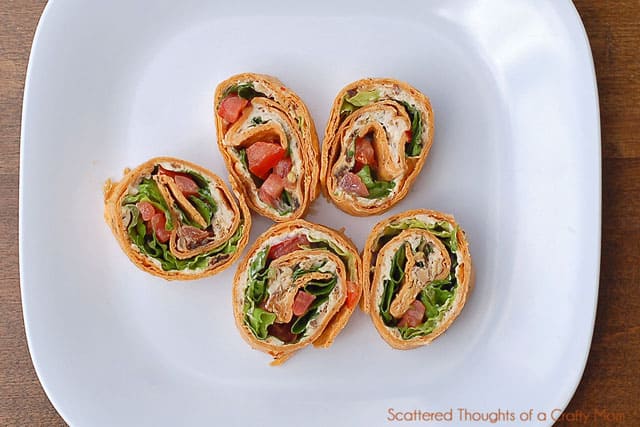 BLT Pinwheels (via Scattered Thoughts of a Crafty Mom) Use tomato tortillas instead of bread for a healthier spin on the BLT.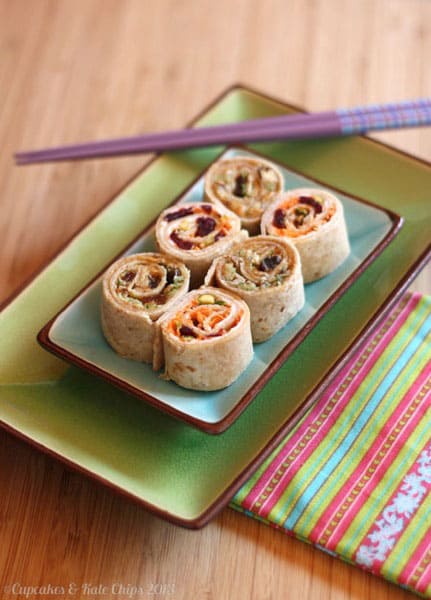 Carrot Zucchini Bread Sushi (via Cupcakes & Kale Chips) Roll veggies, fruits, and nuts in a tortilla and slice into sushi-sized pieces – perfect kids' finger food!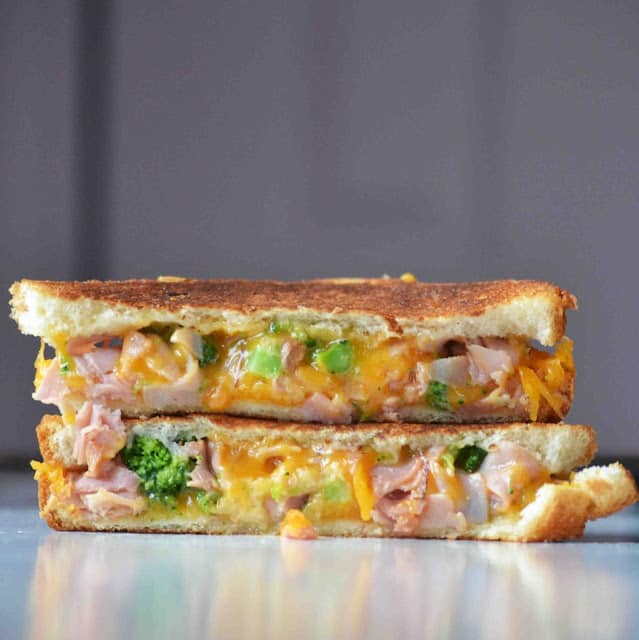 Grilled Cheese Broccoli and Ham (via Bakeaholic Mama) Sneak some broccoli into this classic grilled cheese sandwich.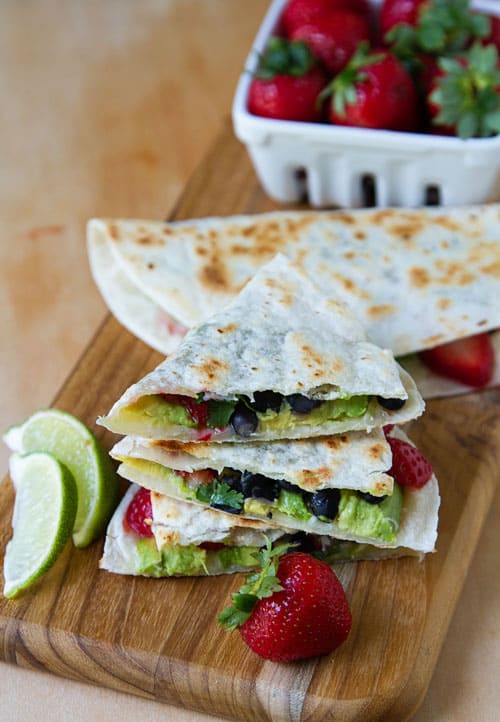 Strawberry Quesadilla (via La Fuji Mama) Sweeten up black bean, avocado, and cheese quesadillas with some ripe strawberries.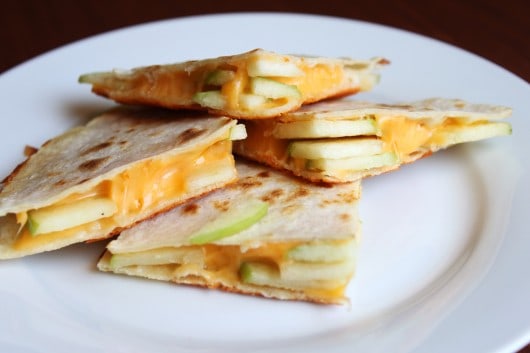 Apple and Cheddar Quesadilla (via Created by Diane) Kids will love these crisp sweet quesadillas with tart apples.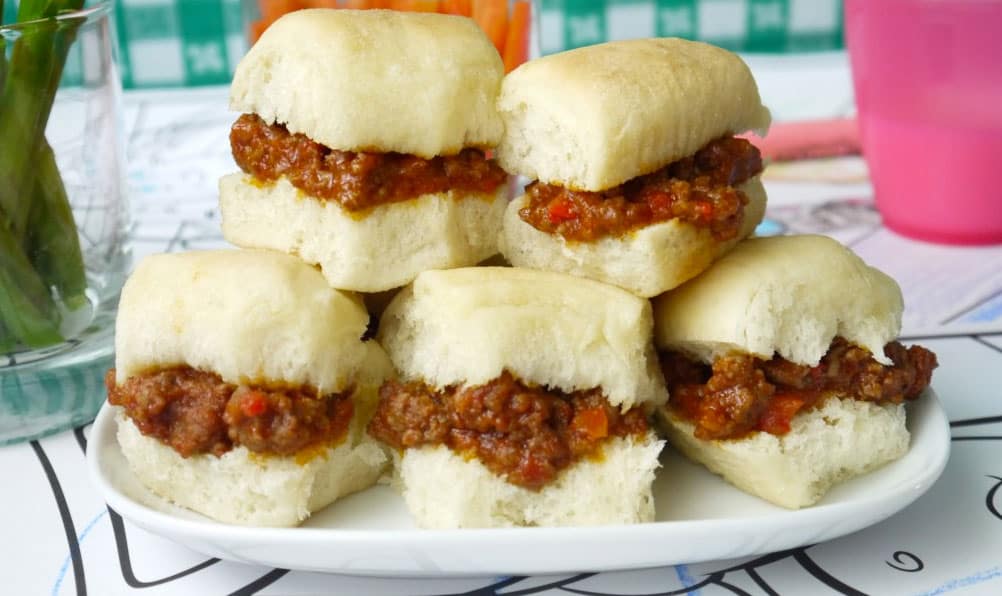 Junior Joes (via Craving Cobbler) A homemade twist on traditional sloppy joes, served on bite-sized parker rolls.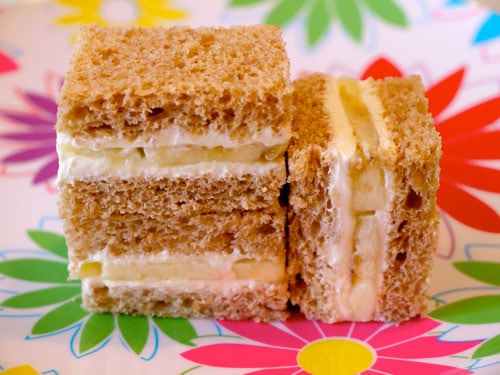 Banana Cream Cheese (via Weelicious) These yummy sammies are great, simple after-school snacks.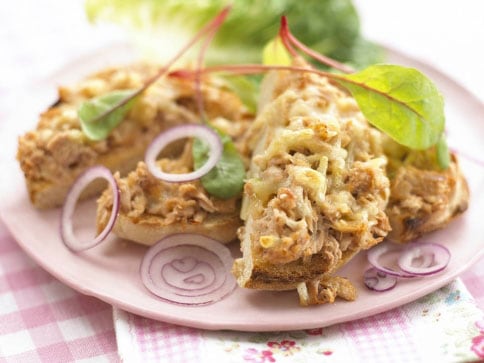 Tuna Melts (via Annabel Karmel) This classic sandwich served on an English muffin is just the right size for your little one.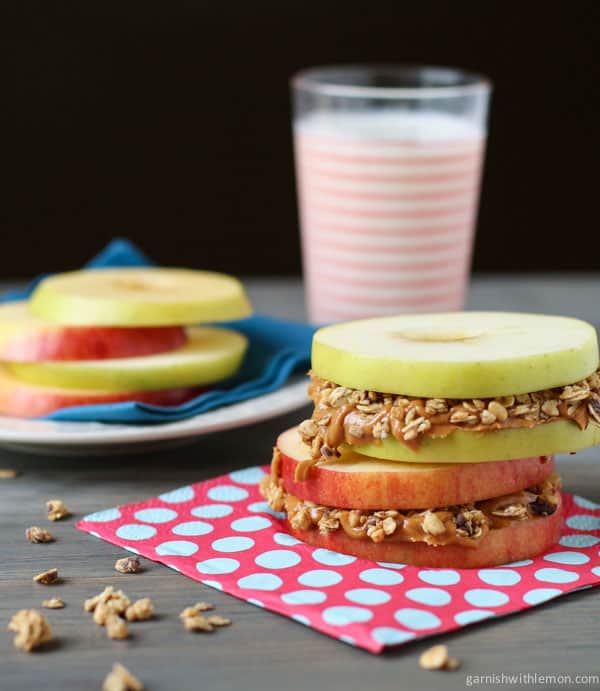 Apple Almond Butter Granola (via Garnish With Lemon) A sandwich with no bread and only healthy ingredients makes for a satisfying snack or lunch.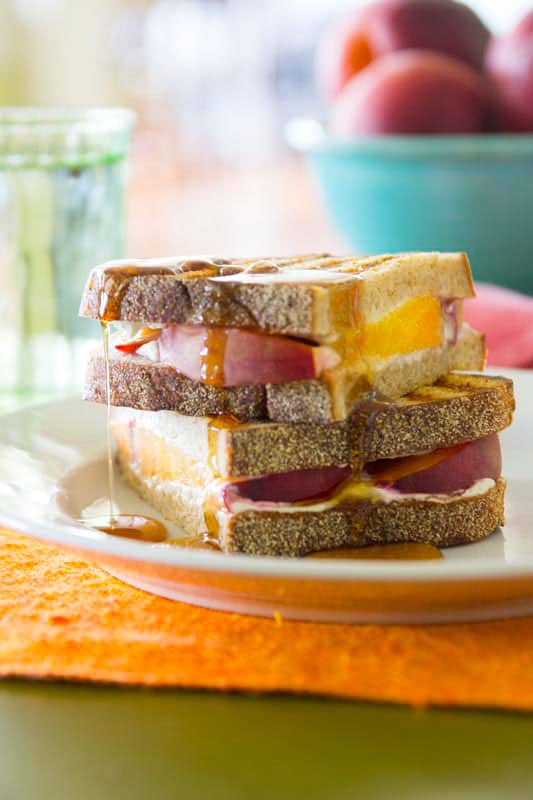 Peach Goat Cheese Panini (via Healthy Seasonal Recipes) This delicious sandwich features mild goat cheese, peaches sweetened with a drizzle of honey, and a dash of pumpkin pie spice for extra flavor.