Frozen waffles are often the default breakfast item in our house when there's nothing else to eat. We usually drizzle syrup and consume them without much thought…kinda boring right? So I did some research and found a variety of ways to jazz up this versatile and tasty household staple. Here are some easy ideas that are sure to turn into one of kids' favorite snack or breakfast item.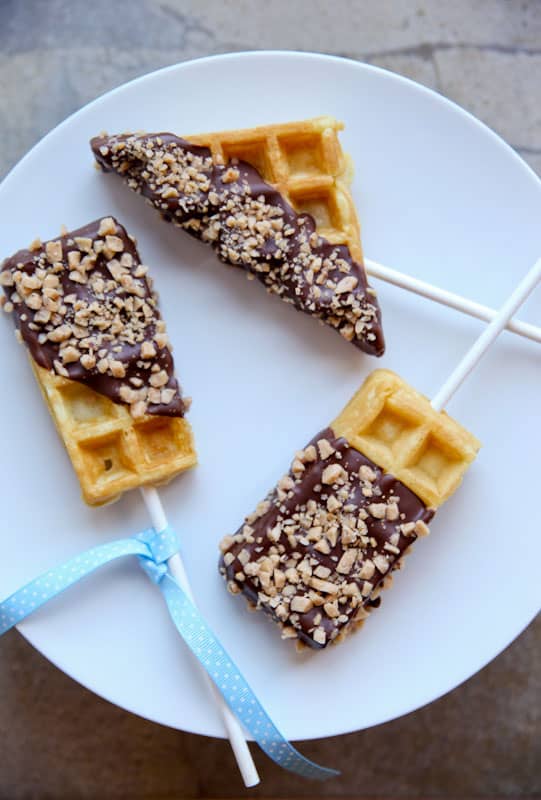 Chocolate Toffee Waffles (via Better Recipes) Turn waffles into dessert on a stick which are fun to make and eat with kids!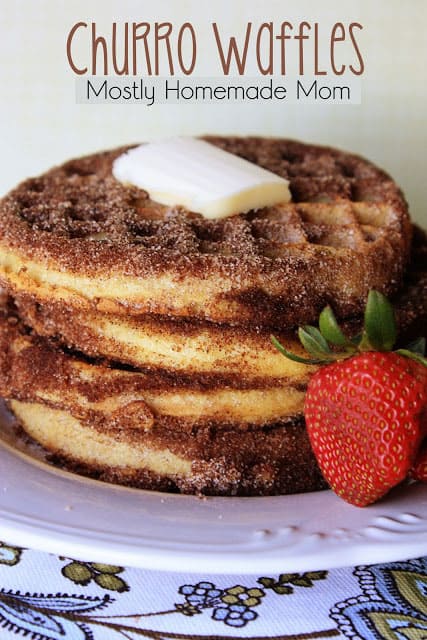 Churro Waffles (via Mostly Homemade Mom) Out of syrup? No problem – sweeten it up with cinnamon and sugar with these easy churro waffles.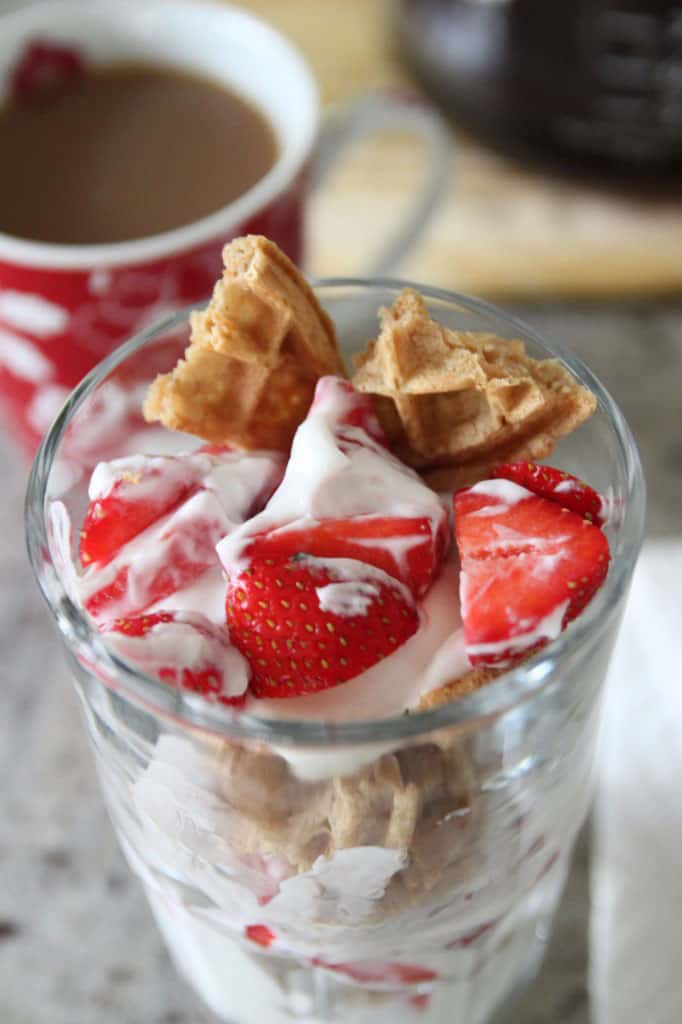 Waffle Yogurt Parfait (via Bran Appetit) Healthy, delicious and great for both kids and adults.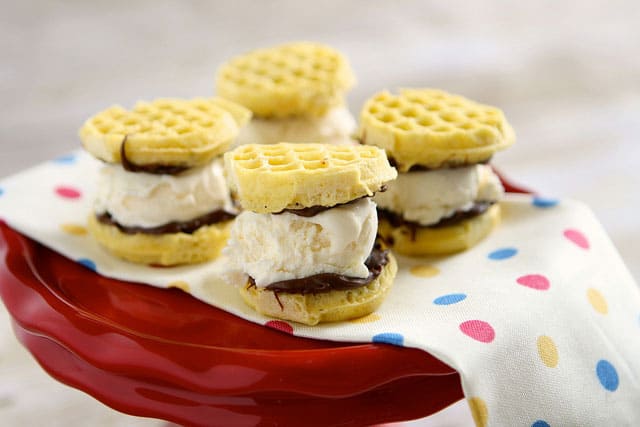 Waffle Ice Cream Sandwiches (via The Hungry Housewife) Waffles, ice cream and Nutella. Need I say more?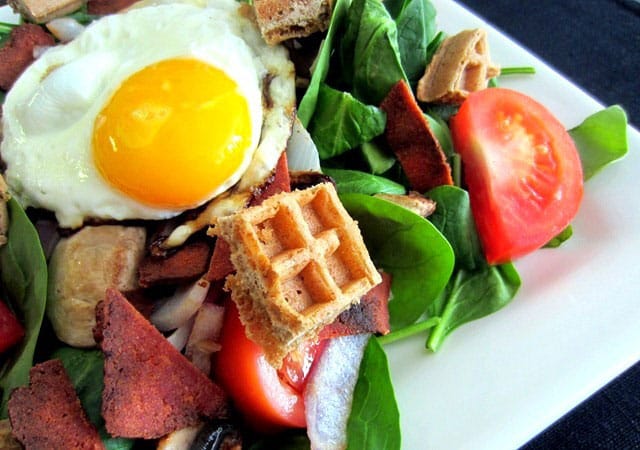 Waffle Croutons (via Broccoli Hut) These waffle croutons can be great snacks on their own – especially when tossed with some parmesan and herbs.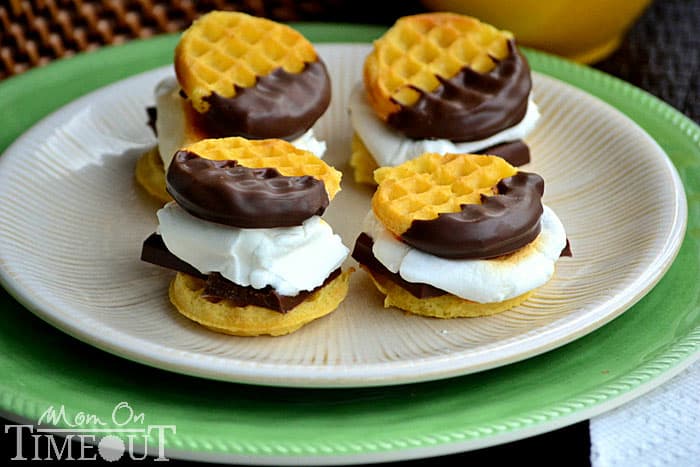 S'mores Waffle Sliders (via Mom on Timeout) A slight twist on this traditional campfire treat is just as yummy if not more.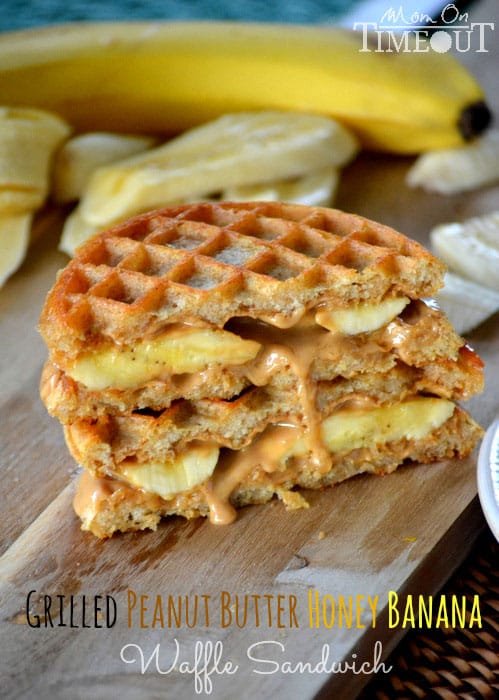 Peanut Butter Banana Waffle Sandwich (via Mom on Timeout) All this ooey gooey goodness is a treat fit for the littlest of champions!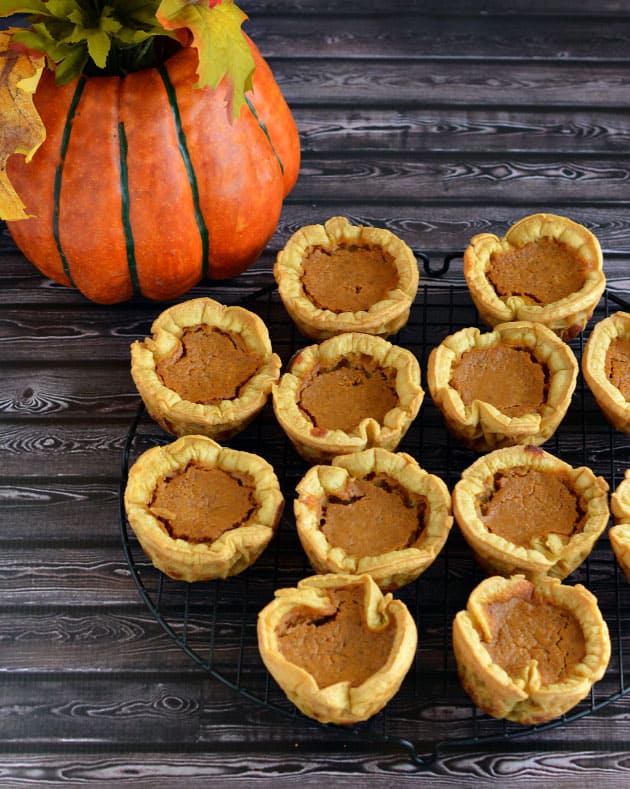 Mini Waffle Crust Pumpkin Pies (via Food Family Finds) Just the perfect size for little mouths…AND using frozen waffles as the crust. I can't wait to try these out.