We've covered geometric crafts and polka dots so it was just a matter of time for stripes to come up next! Stripes are a fun way to modernize anything from play tents to growth charts, canvas bags or toy containers. You can keep it to monochromatic colors or go wild with all sorts of vibrant hues. Stripes are easy shapes for kids to start painting or coloring in right away (little can go wrong with going down one big line!). Take a look at these fun stripe projects you can make for and with the kids. Lots of good home project ideas here too!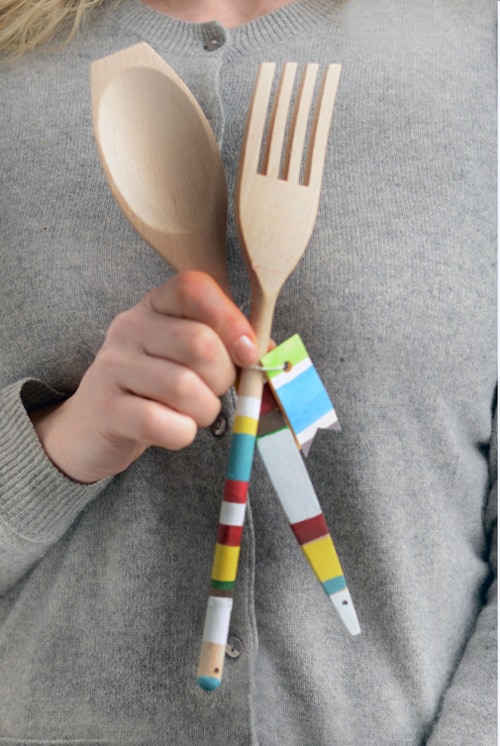 DIY Painted Spoons (via Design Mom)
These striped painted spoons make a cute project that's functional and lots of fun for kids and adults to make together!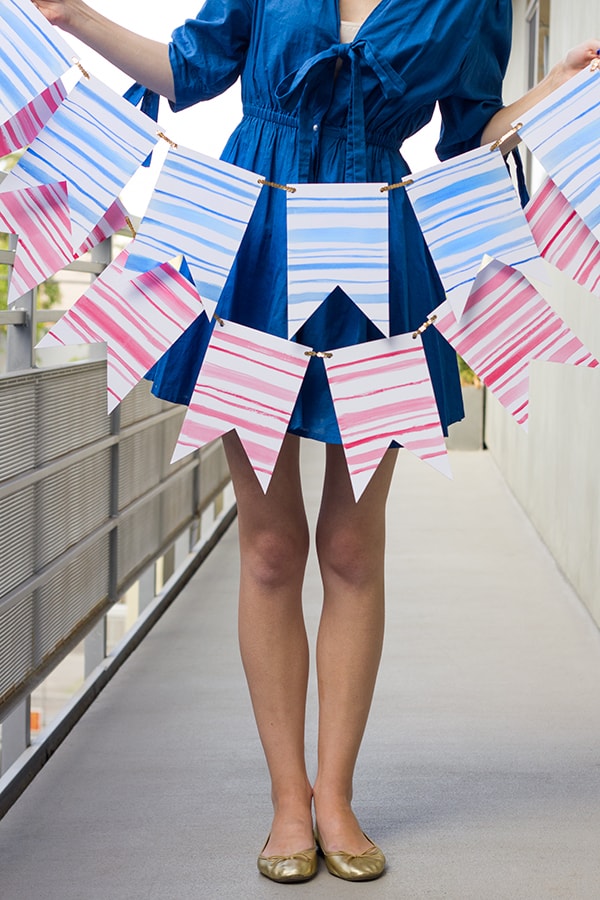 Watercolor Stripe Bunting (via The Sweetest Occasion)
Pretty up any room or party with this simple watercolor stripe motif in bright colors.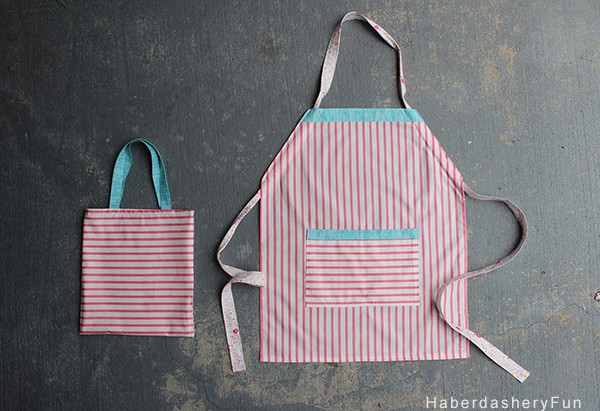 Stripe Apron and Tote Bag (via Haberdashery Fun)
Make an adorable kids' apron and matching tote in any fun pattern (although I think this fun striped design makes this project stand out).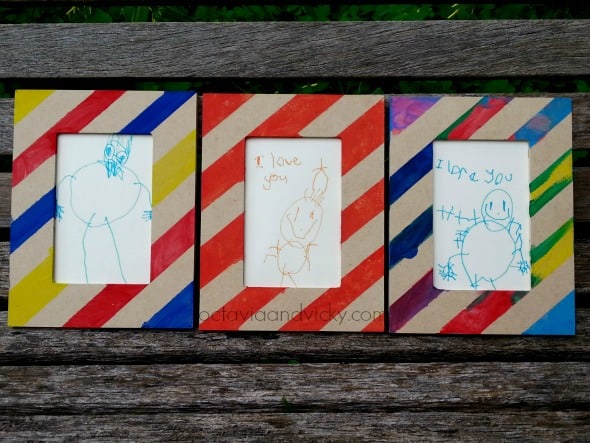 Striped Picture Frames (via Octavia and Vicky)
An easy activity to get the kids painting which results in a beautiful photo display once they're done.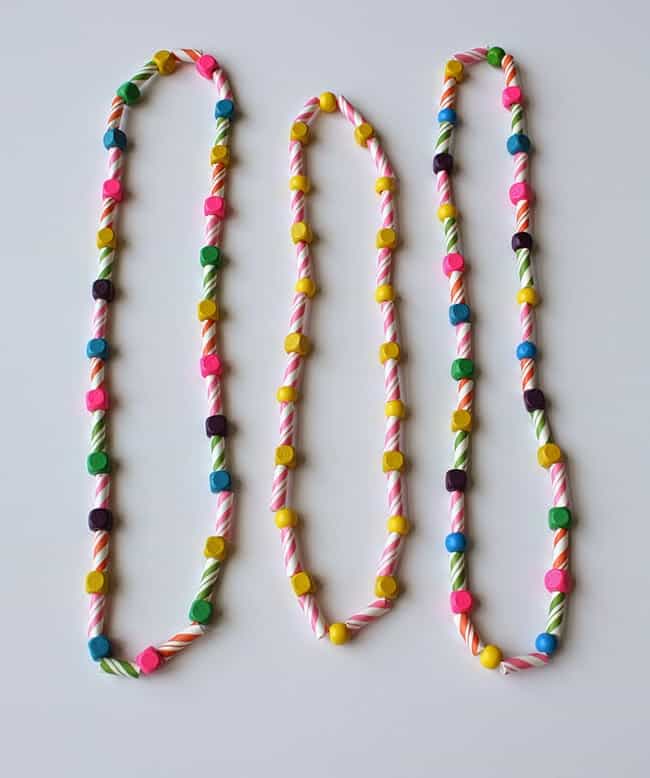 Striped Straw Necklaces (via Christina Williams)
Gather up those leftover striped straws from past parties and make these charming straw and bead necklaces. I love how colorful these are!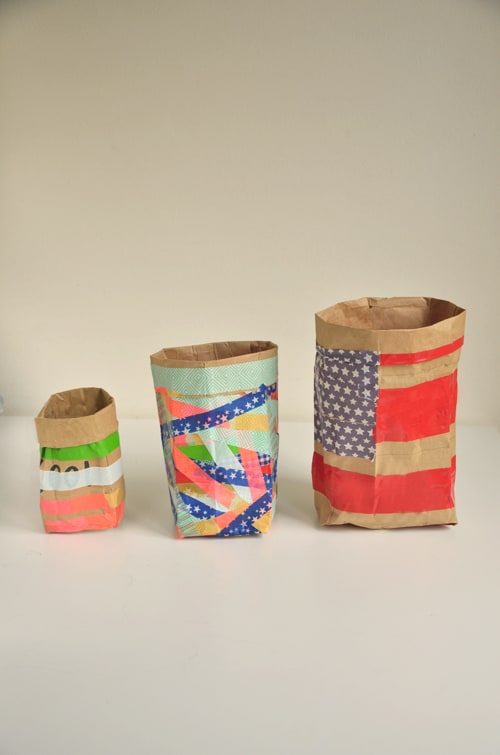 Striped Containers (via Willowday)
A recycled project that's versatile, functional and super fun for kids to design in all types of stripey shapes (and more).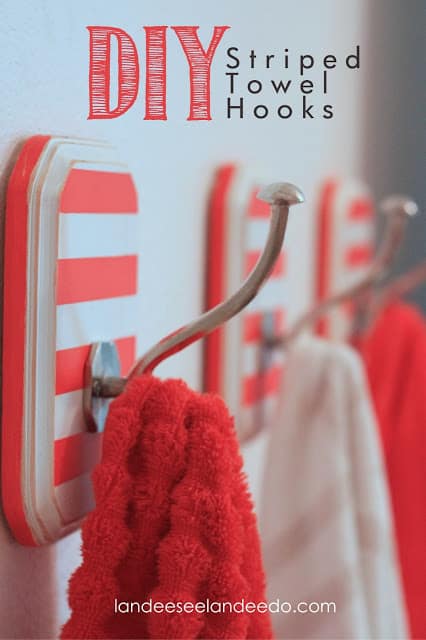 Striped Hooks (via Landeelu)
These cheerful striped hooks are so simple to make and give a big punch of color and style to hang up your kids' clothing or towels.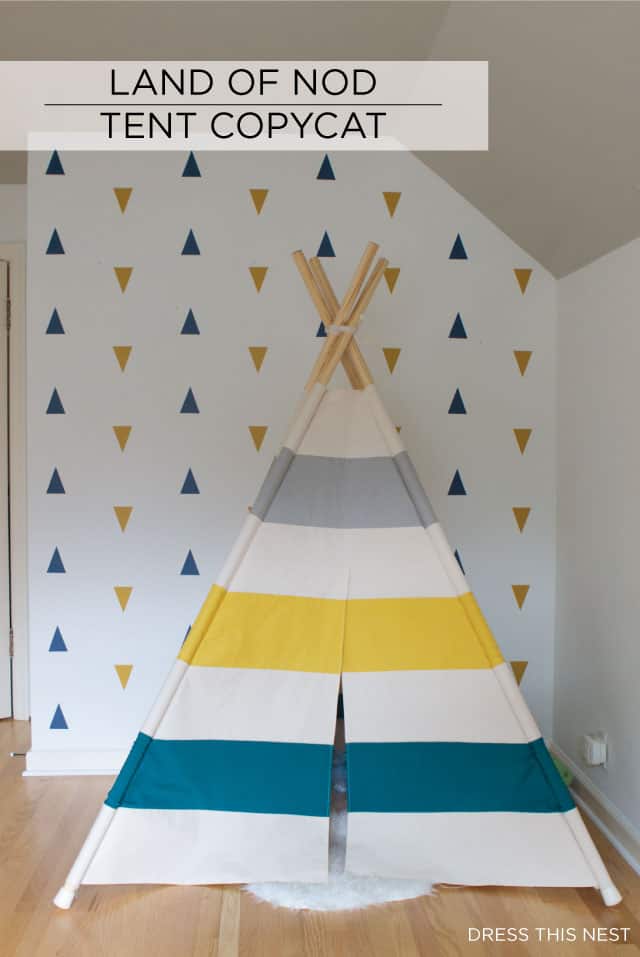 Striped Tent (via Dress This Nest)
Love the look of high end children's tents but don't want to break the budget? Take a look at this stylish stripe version that's fit for any modern kids' room.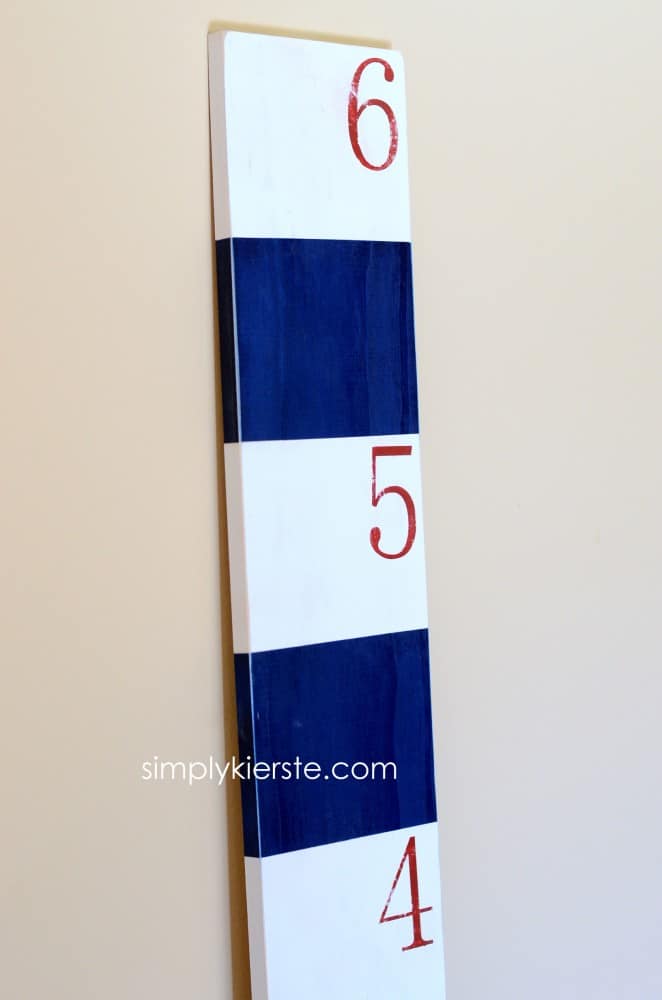 Striped Growth Chart (via Simply Kierste)
See how the kids grow with this fun DIY growth chart that's simple to follow in big stripe patterns.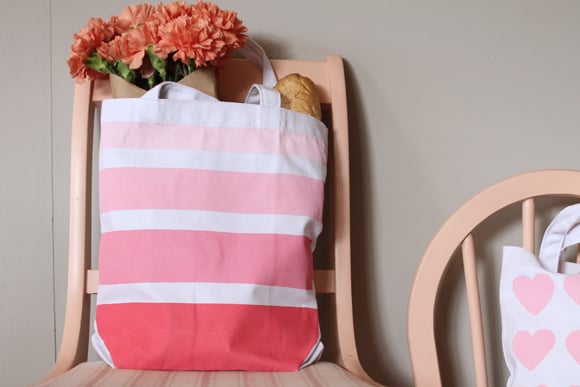 Striped Canvas Bag (via For The Love Of)
A simple design that takes on the ombre trend – these adorable totes are colorful for kids to carry around their precious treasures.