A fairy house is a magical way to foster some open-ended creativity and play. By placing your fairy house in a garden, you not only have a fun planting activity, but also a unique way to encourage your child weave their own fairy tale with lots of ways to make it their own by adding pebbles, herbs, gnomes, fairies or little forest creatures. There are so many clever planting options too – from greenhouses, spheres, bathtubs or even succulent fairy gardens. These creative fairy gardens can be enjoyed indoors or out for a fun and magical project to do with the kids!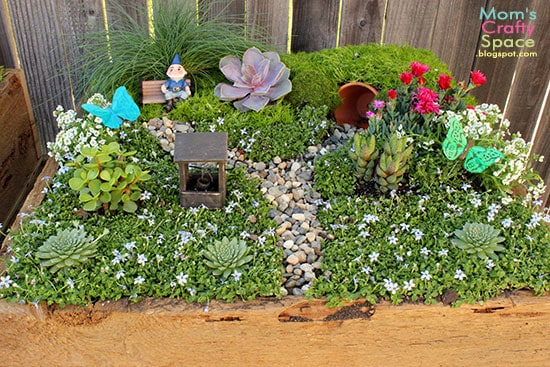 Planter Box Fairy Garden (via Happiness is Homemade) An old crate or planter box makes a great container and is easy for kids to get hands-on in making their own fairy garden.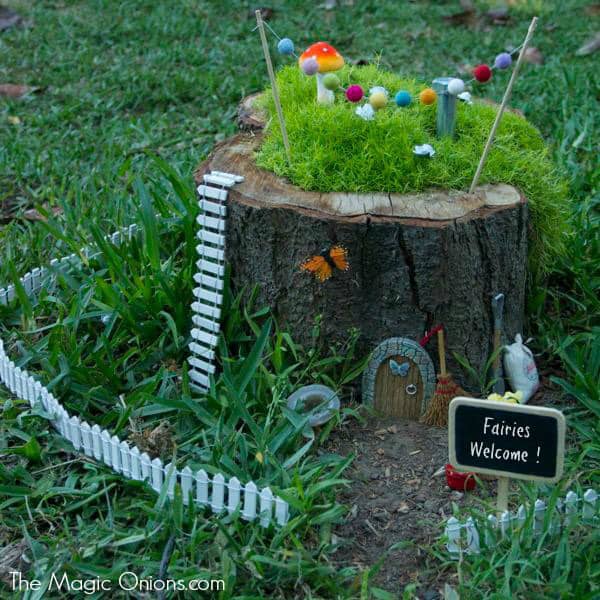 Stump Fairy Garden (via The Magic Onions) Use an old stump for a rustic and natural looking fairy garden. Make it extra sweet looking with a little bunting and white picket fence around it.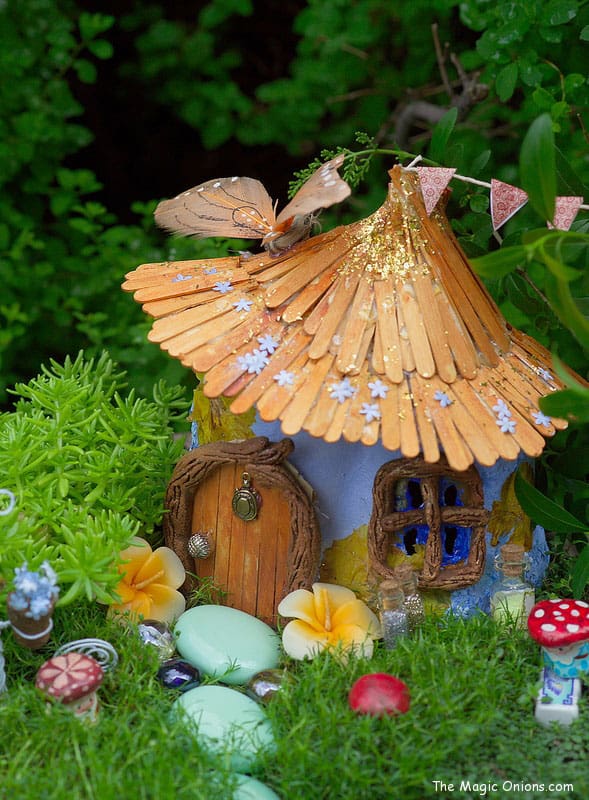 Popsicle Fairy House (via The Magic Onions) A wide circular plant container is another great option to place your fairy house. This one is so cute with its handmade popsicle roof.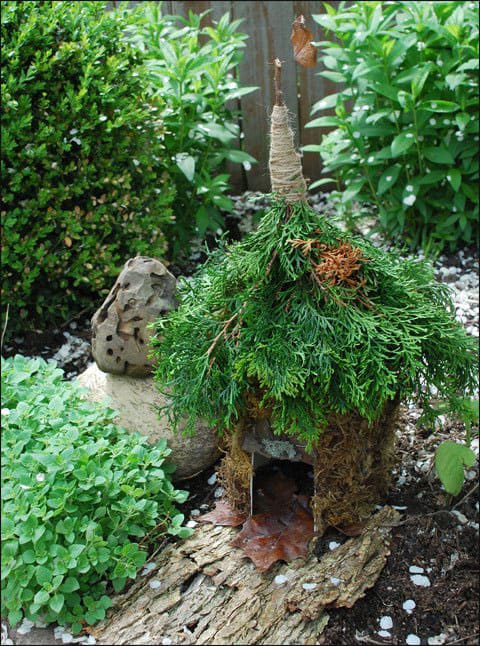 Rustic Fairy Garden (via Garden Walk Garden Talk) Integrate your fairy garden within your own to make it seem like it's part of the natural habitat. I love the rustic detailing down to the evergreen roof and maple bark exterior.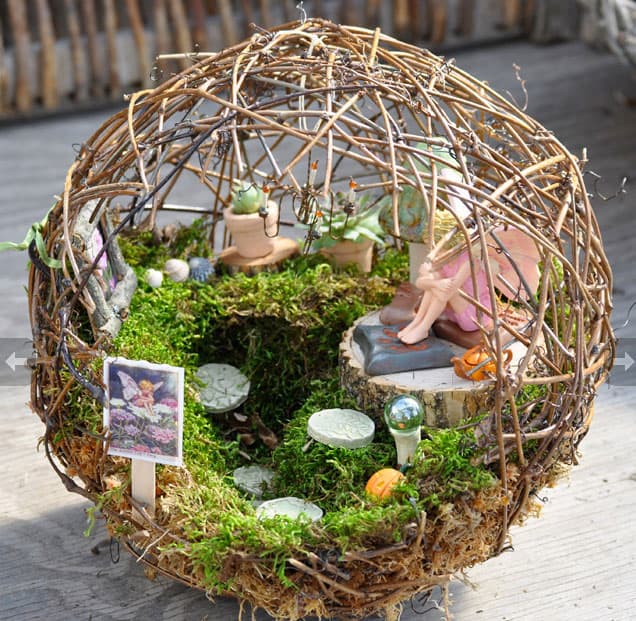 Sphere Fairy Garden (via Miniature Gardening) A twig sphere becomes a great abode for your fairy house garden dwelling and can be enjoyed inside or out.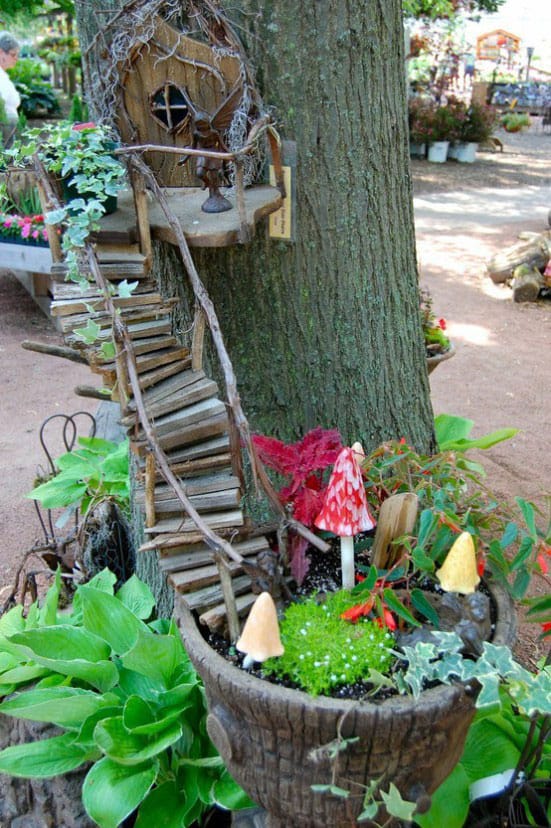 Tree Fairy Garden (via Feathered Nest Studio) If you happen to have a great looking tree in the backyard, you can make it stand out even more by attaching a spiraling wooden staircase, leading to a magical fairy garden.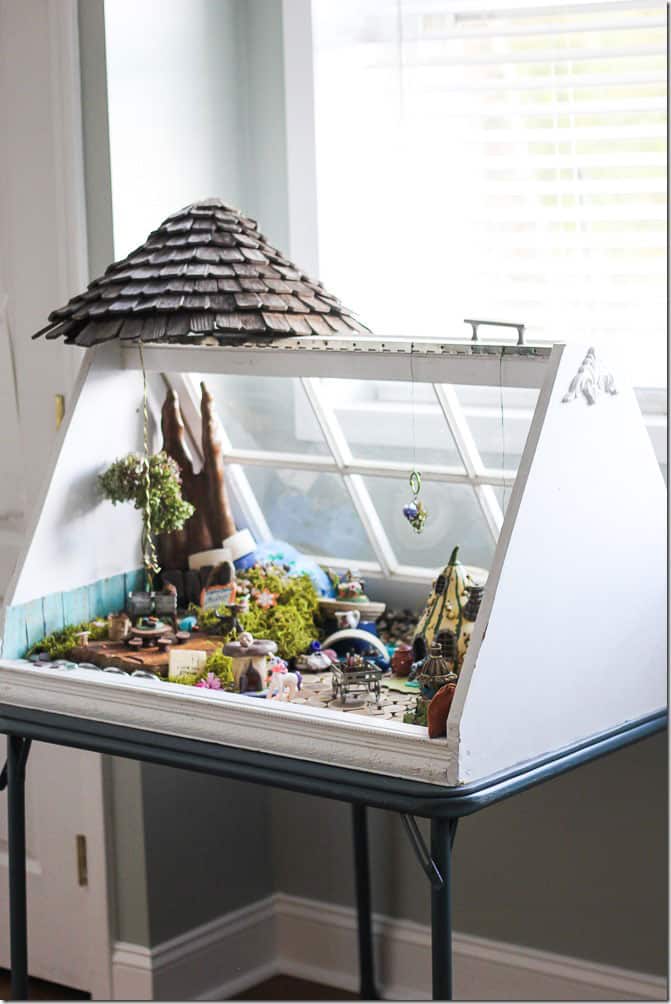 Greenhouse Fairy Garden (via Unskinny Boppy) For a cool and and contemporary fairy garden, try making your own "greenhouse" that can be enjoyed indoors. Check out the amazing details on this one, from the thatched roof, trees and moss to the adorable wooden stools and tables.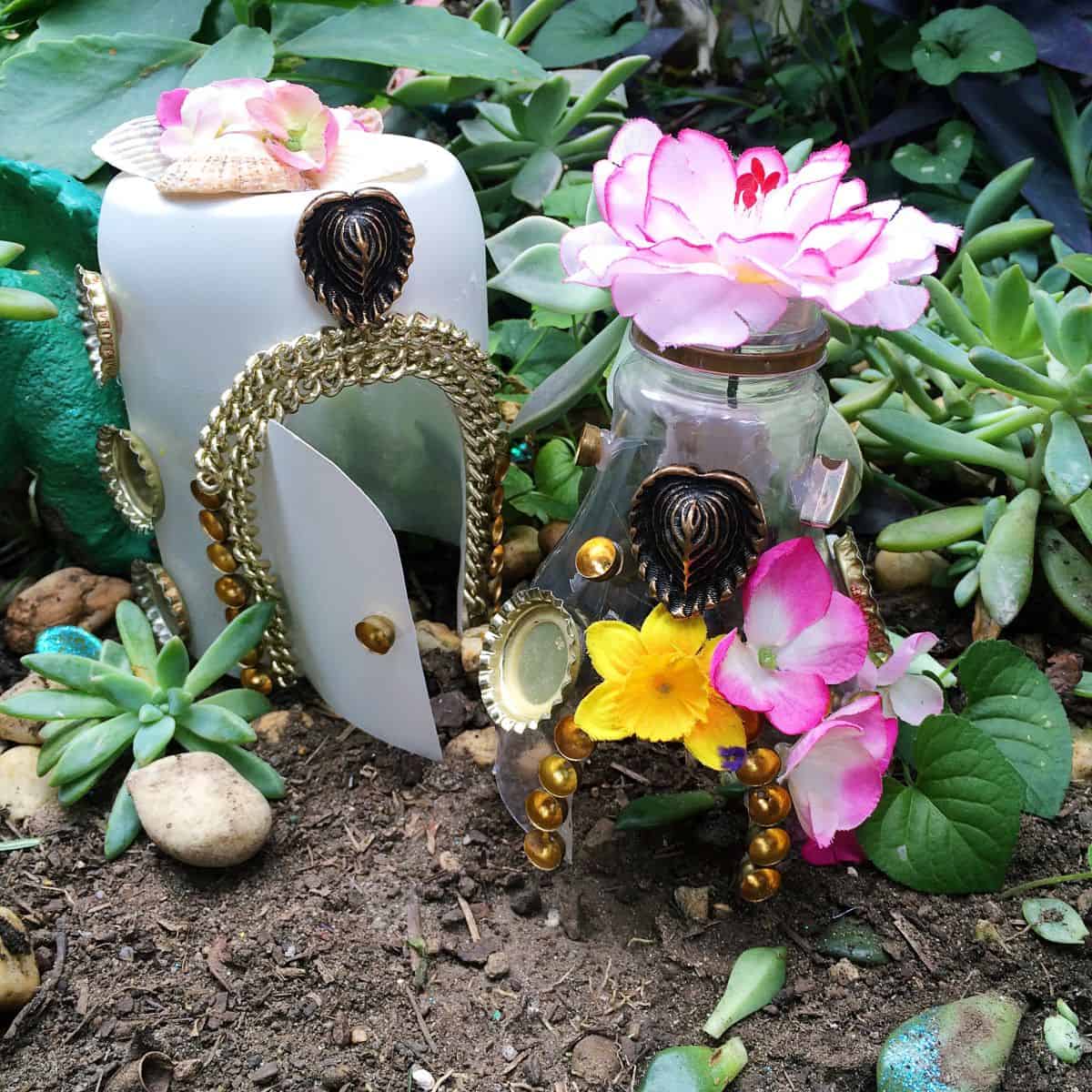 Plastic Bottle Fairy House (via Handy With Scissors) Dive into your recyclable bins to make these sustainable bottle fairy houses you'll feel good about showing off in your yard.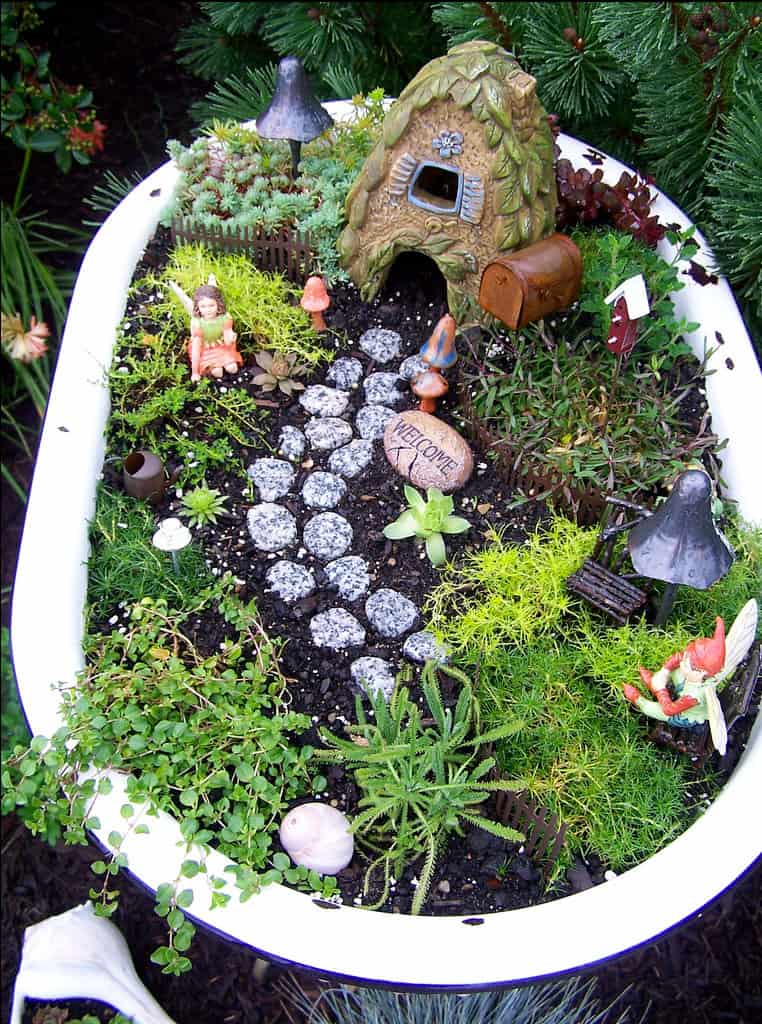 Bathtub Fairy Garden (via Flickr Arlene Brenneman) If you've got an old bathtub lying around, you can transform it into a cool looking fairy garden that will make a bold statement in any backyard.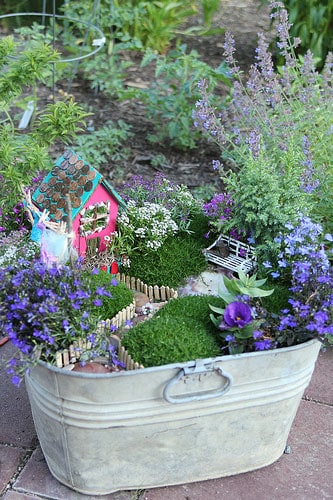 Tub Fairy Garden (via Burgh Baby) A galvanized type of tub also makes a clever and useful container to showcase your fantastic fairy garden creation.
Check out more creative projects for kids and fun planting ideas!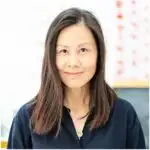 Agnes Hsu is a mom of three and has been inspiring parents and kids to get creative with easy activities and family friendly recipes for over 10 years. She shares her love for creative play and kids food to her 2MM+ followers online. Agnes' commitment to playful learning and kindness has not only raised funds for charity but also earned features in prestigious nationwide publications.