I remember relying on all those soft baby blankets during the early years when my children were just born. Many of those cuddly blankets became my kids' favorite comfort items that they still cherish today. The blankets that were handmade and given as gifts were the ones I kept long past the day I didn't need them anymore. Here are 10 creative ways you can make a cute baby blanket for your little one or as a special gift for someone who's expecting. From easy stamped blankets to more intricate quilt designs, there's something here for the novice to more experienced maker.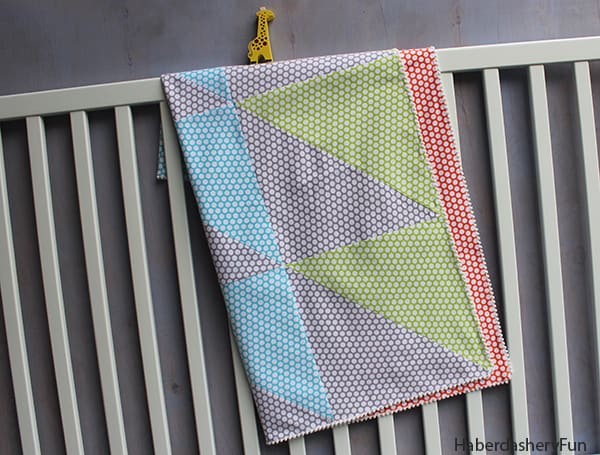 Flannel Baby Blanket (via Haberdashery Fun)
Follow along this detailed tutorial to find out how to make a soft and cuddly flannel blanket with cute mini pom pom trimming.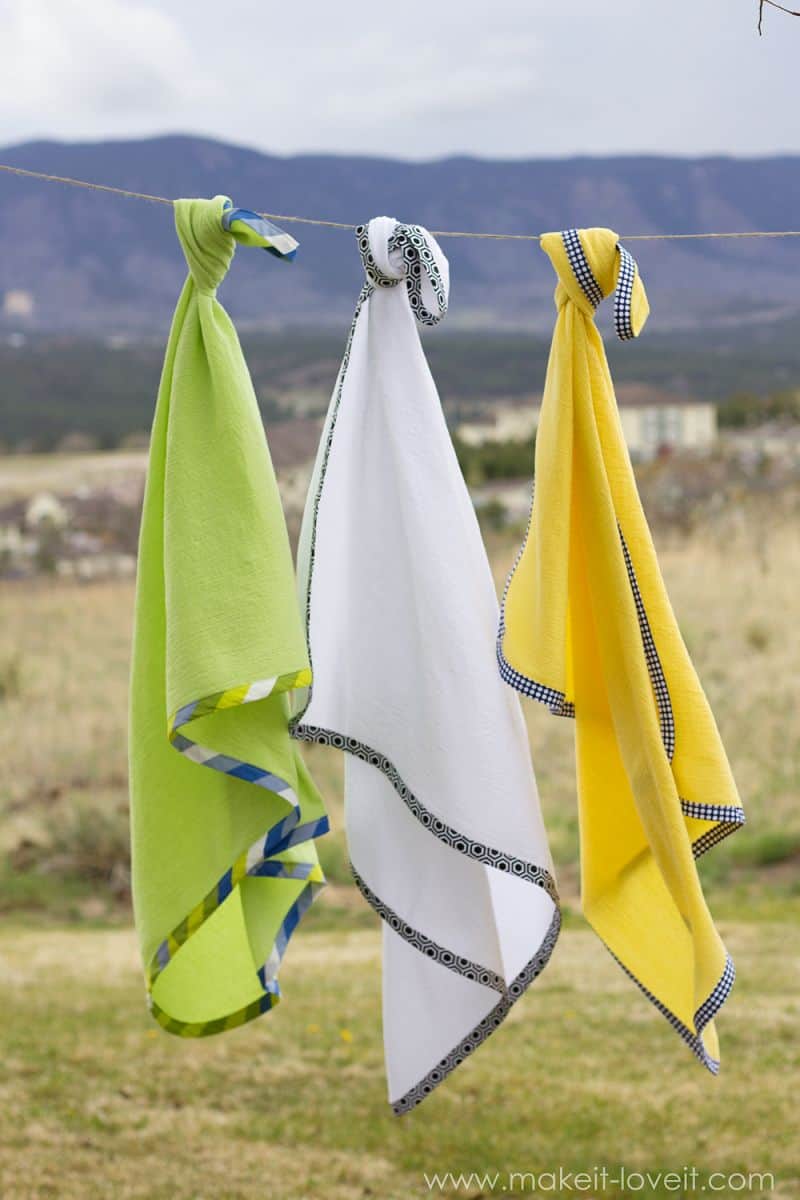 Lightweight Gauze Blankets (via Make It & Love It)
If you've had a baby, you'll know they love to be swaddled in soft, breathable blankets. Here's a fun twist on making your own with chic fabric detailing.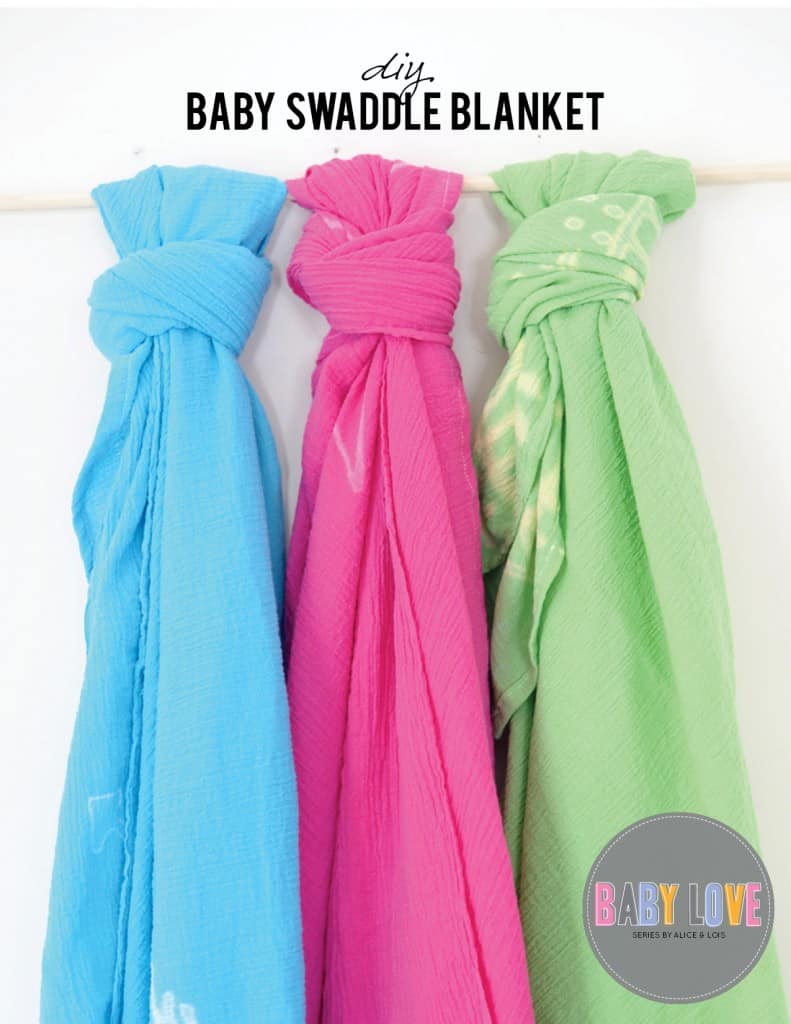 Bleach Pen Baby Swaddle Blanket (via Alice & Lois)
Another fun take on making a gauzy and soft baby blanket by printing your own designs using a bleach pen!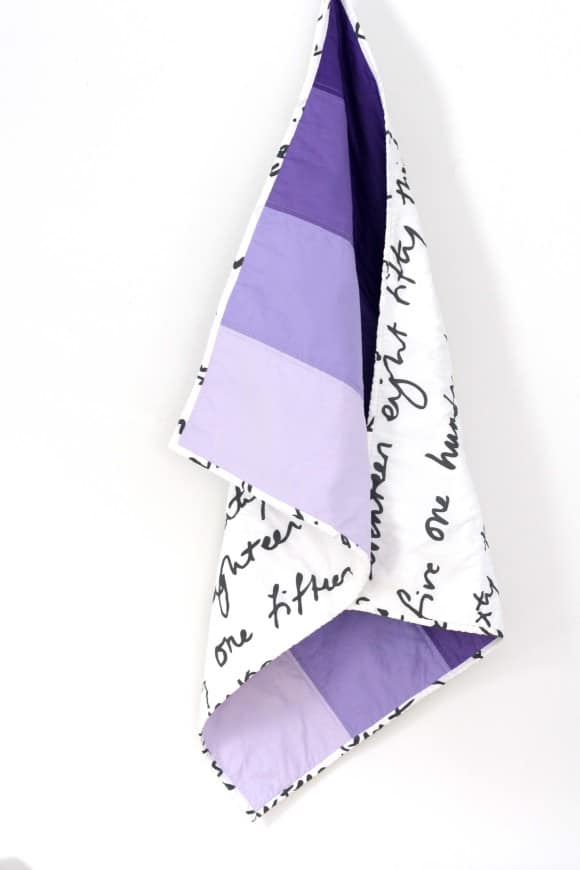 Ombre Baby Blanket (via The Sweeter Side of Mommyhood)
Dress up a baby blanket by creating a contemporary ombre pattern. I love the idea of having two contrasting patterns on each side.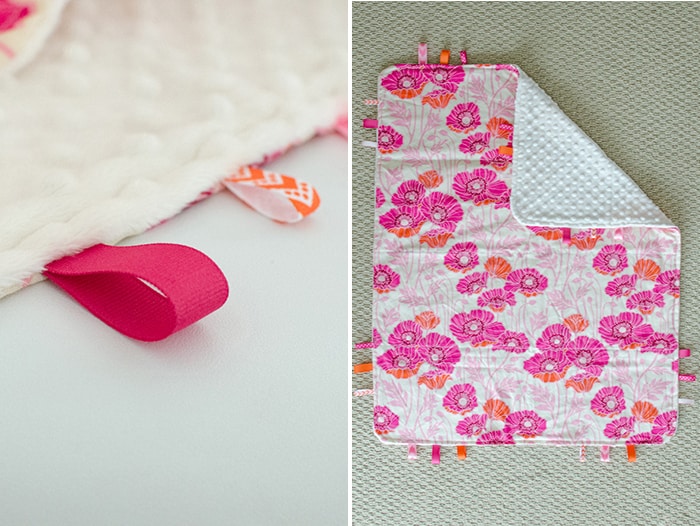 Minky Taggie Blanket (via Live Modernly)
Super soft minky backing on one side with cute fabric and tags baby can play with on the other makes this blanket a must-have baby accessory, whether you make or buy one.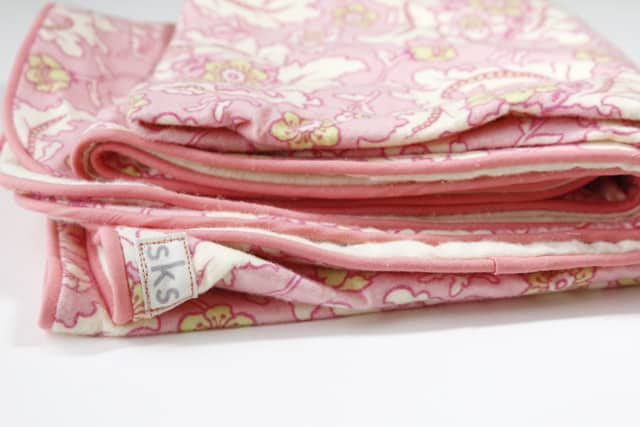 Flannel Blanket with Piping (via See Kate Sew)
This simple tutorial walks you through how to dress up flannel fabric with a decorative piping edge.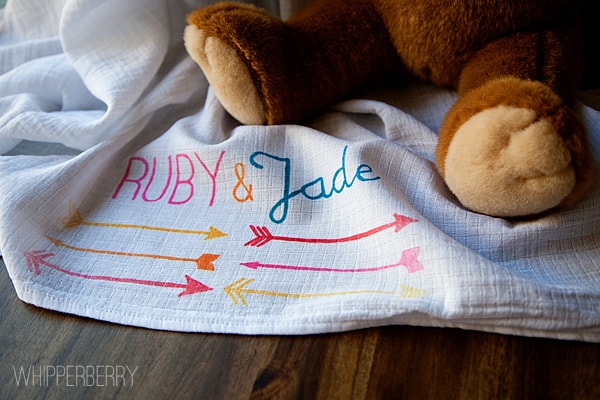 Inked On Baby Blanket (via Whipperberry)
Find out how to use special inks to easily imprint your own designs onto a simple cotton baby blanket. So cute!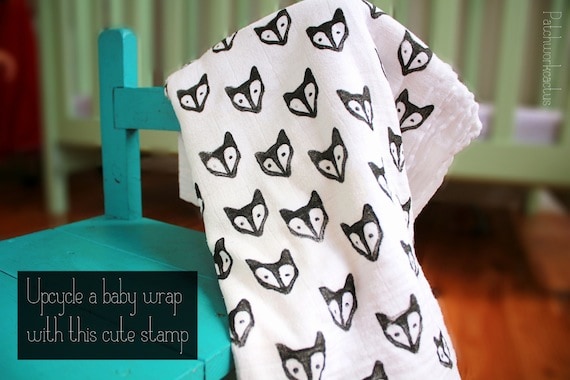 Stamped Muslin Baby Blanket (via Patchwork Cactus)
Learn how to make your own easy foam stamps to create your own designer muslin baby blanket!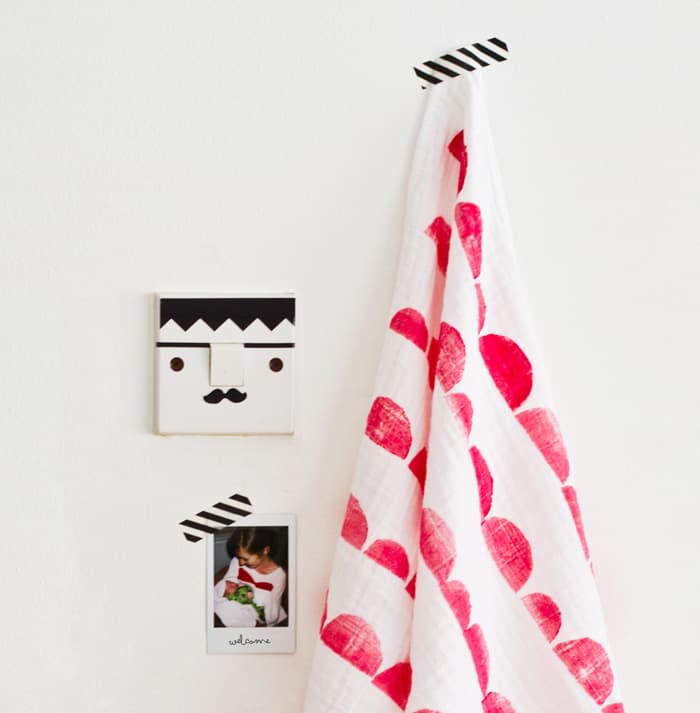 Potato Stamped Blanket (via Bloesem Kids)
Another fun and easy way to stamp your own designs. All you'll have to do is run to your kitchen to get the tools for making this easy blanket using a potato!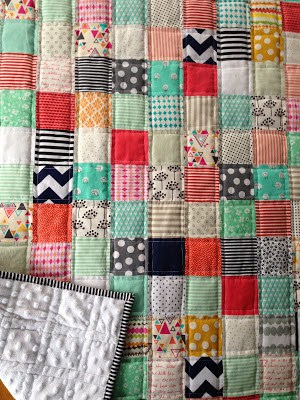 Quilted Baby Blanket (via Muffins and Marathons)
Combine all the fabrics you love, both new and sentimental, into one gorgeous patchwork quilt to welcome your little bundle of joy.
For more baby DIY ideas, take a look at 5 Easy Baby DIY Leggings and 12 Precious DIY Gifts for Baby.