I love the printables that double as fun craft activities over at Caravan which we've featured here and here. Now the creative team over there has come out with a cool camera kit perfect for young shutterbugs. As a photographer, I love the idea of giving kids their own toy camera and this one also makes a fun hands-on activity.
The kit comes as a downloadable PDF with 30 camera designs including black and white options kids can color in. You can then mod podge the paper camera onto a piece of wood for durability or fold them as paper cameras. Attach a strap and you're ready to snap away! These would make great affordable gifts for kids or fun party crafts. I purchased the kit recently and can't wait surprise my kids and their friends for a fun play date project.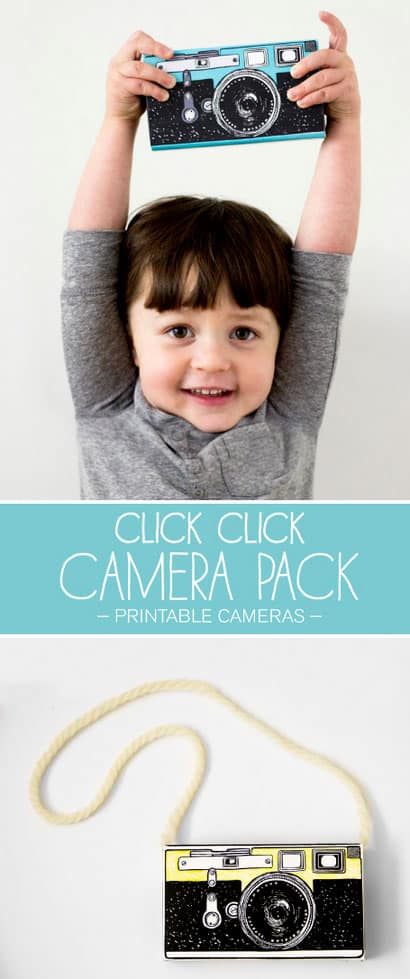 visit Caravan Shoppe for more details on the camera kit ($12) and take a look at all the wonderful printables projects they have on hand including awesome freebies ready to download.