My kids will turn any objects into cool stacking and building blocks – even when we're out dining, forks, spoons and knives become metallic sculptures. If you've got little builders who love to tinker, they'll appreciate these easy and creative projects that turn sticks, paper, cardboard and more into the coolest structures for lots of open-ended play!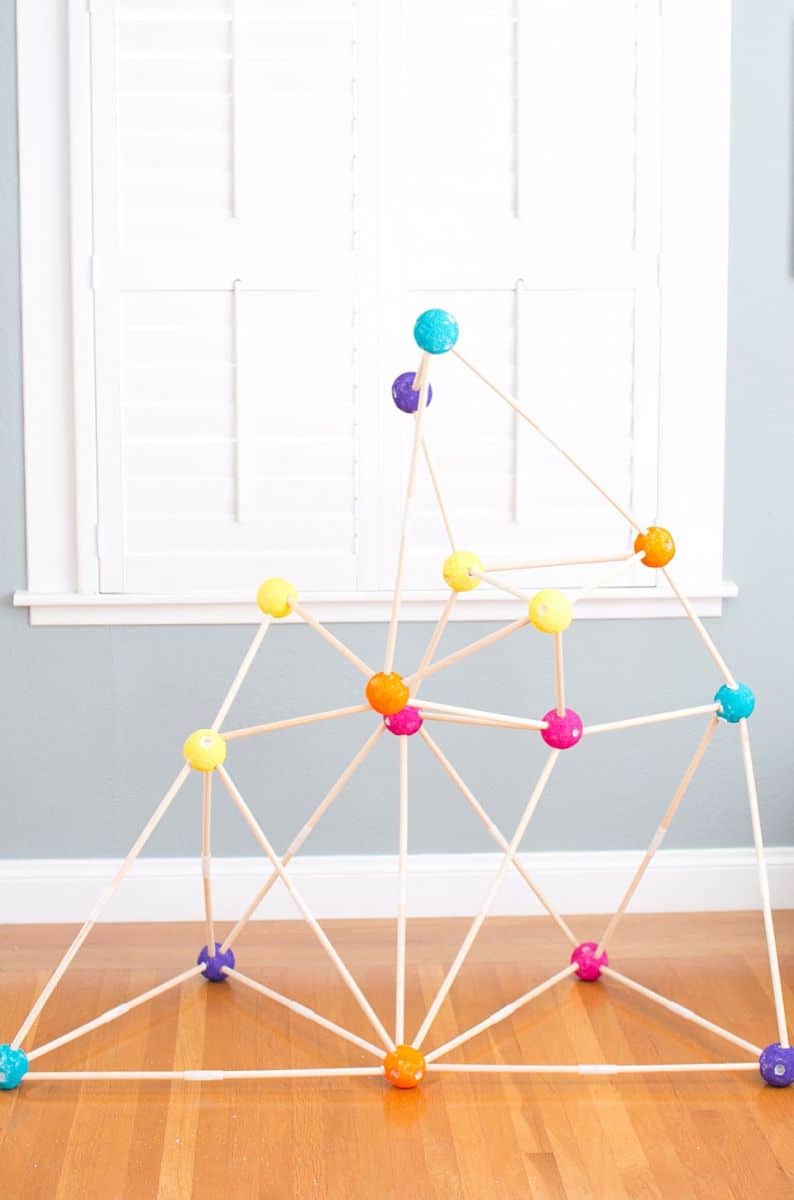 Stick Fort (via hello, Wonderful)
See how we turned simple dowel rods and styrofoam balls into cool forts and structures.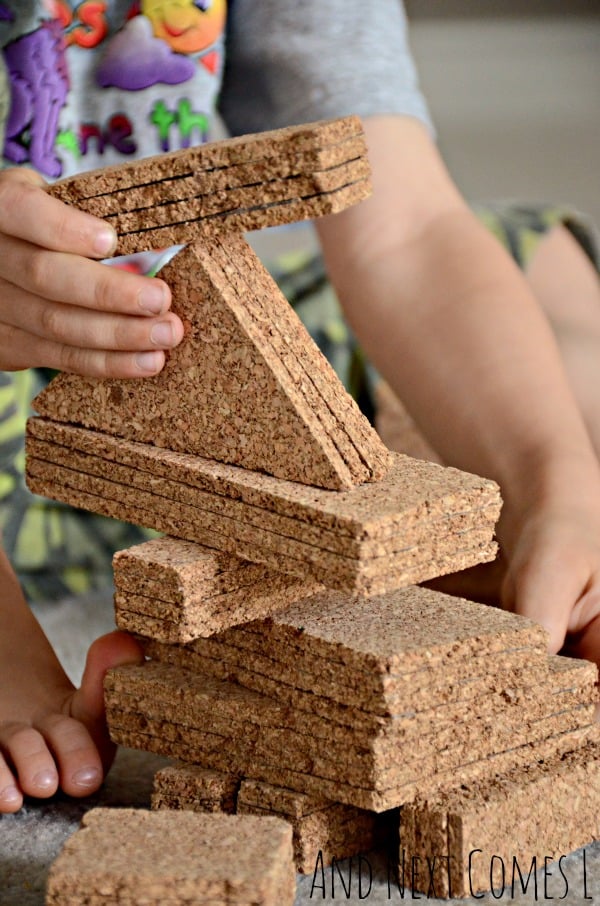 Cork Building (via And Next Comes L)
Turn cork tiles into easy blocks and shapes for your little ones to stack and play with for endless fun.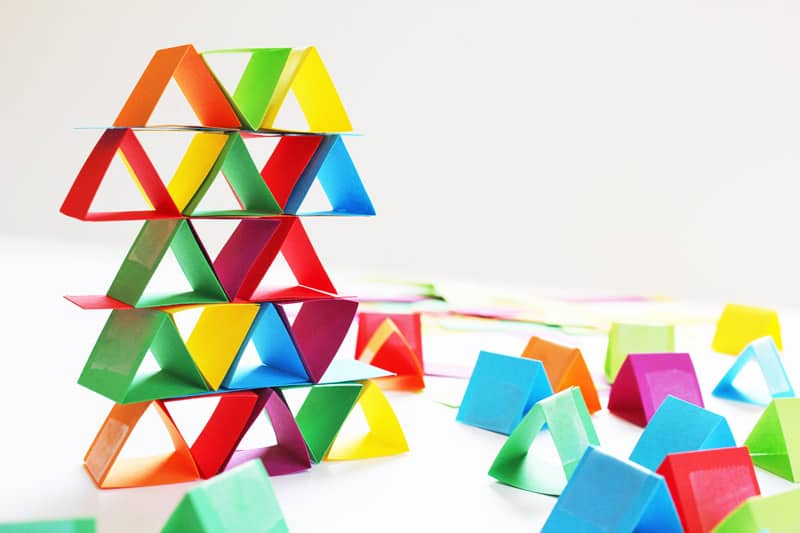 Paper Building Blocks (via Babble Dabble Do)
Make gorgeous and vibrant blocks out of paper! I love the simplicity and creativity behind this colorful project.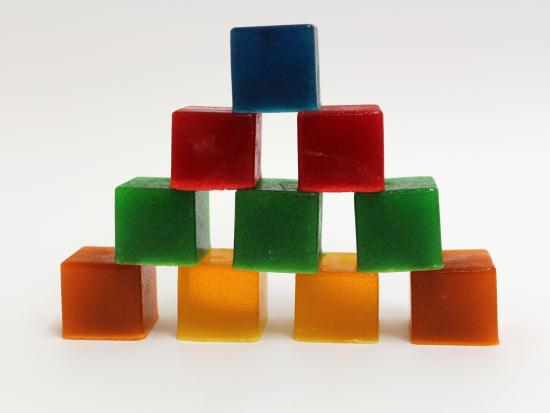 Jello Blocks (via Kiwi Crate)
Bet you didn't know Jello could turn into blocks (I didn't either). The hardest thing behind this fun activity will be making sure the kids don't eat the blocks!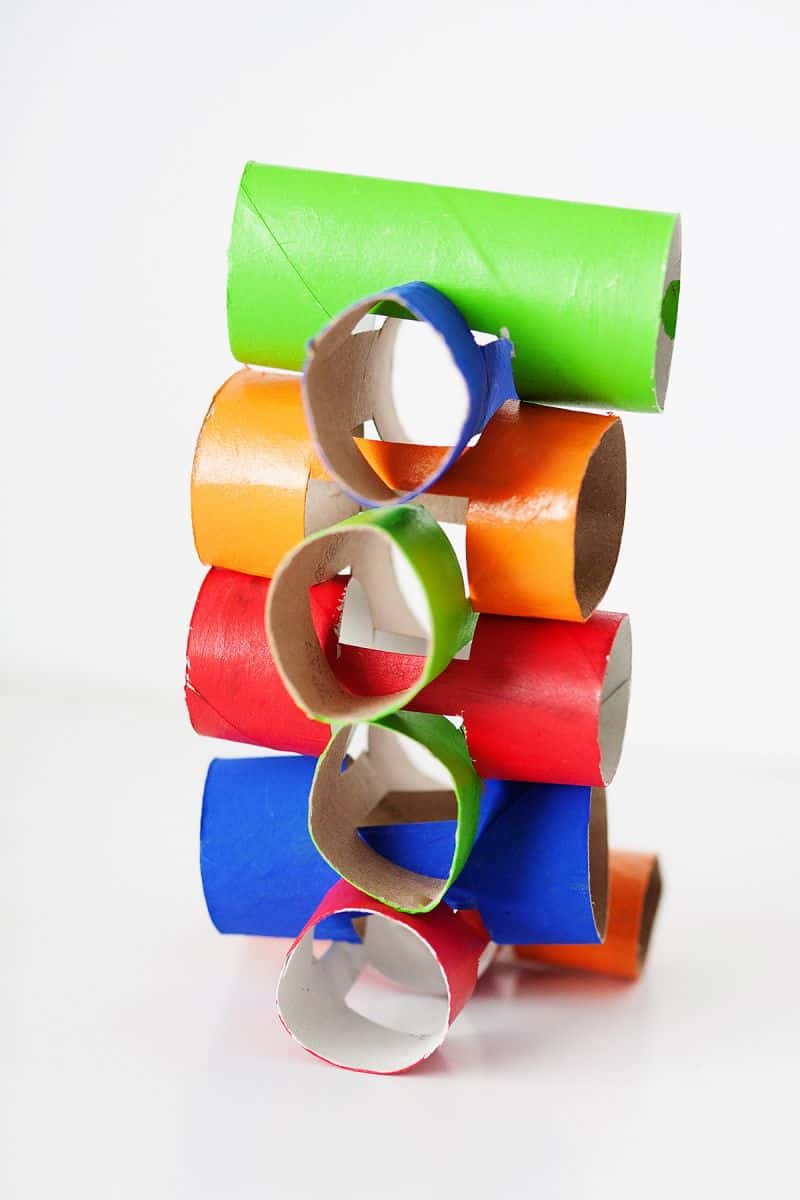 Cardboard Tube Building (via Kix Cereal)
If your kids are anything like mine, they've got a stash of collected paper tubes somewhere. Turn them into colorful building blocks for a fun recycled activity!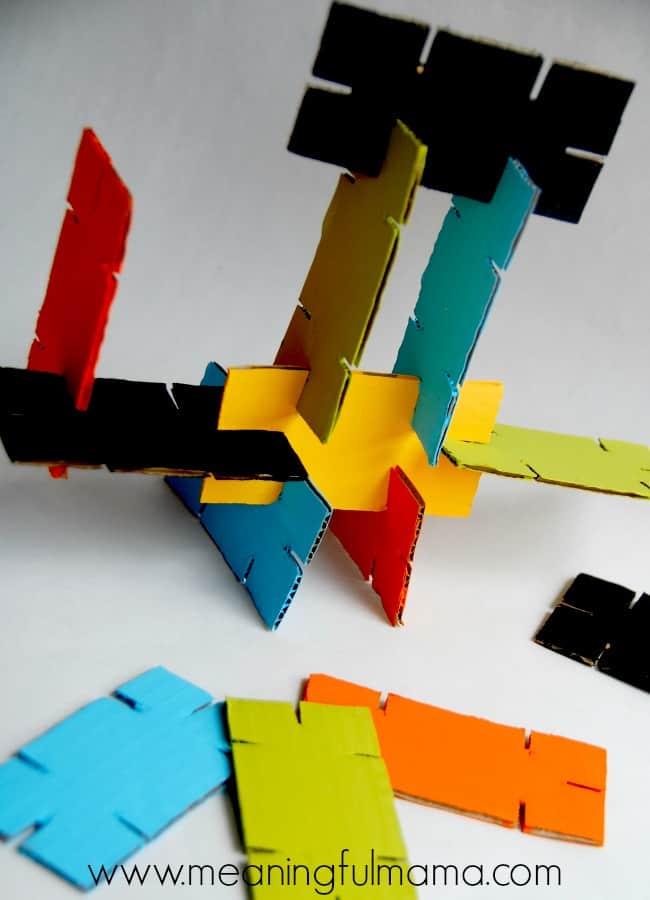 Cardboard Stackers (via Meaningful Mama)
Another great way to use up bits of cardboard. I love the slots in these painted stackers that make it easy to build a variety of sculptures.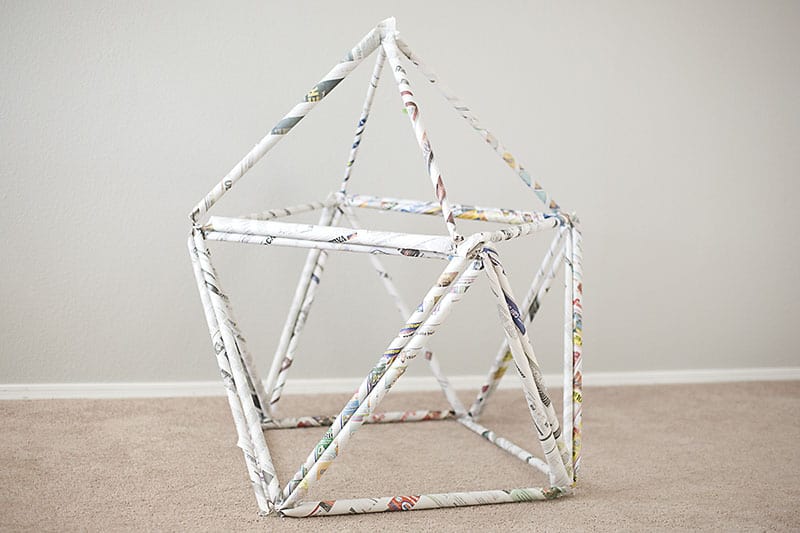 Newspaper Fort (via All for the Boys)
Probably the coolest way to recycle newspaper. Kids will love making these awesome paper forts and hiding in and out of them.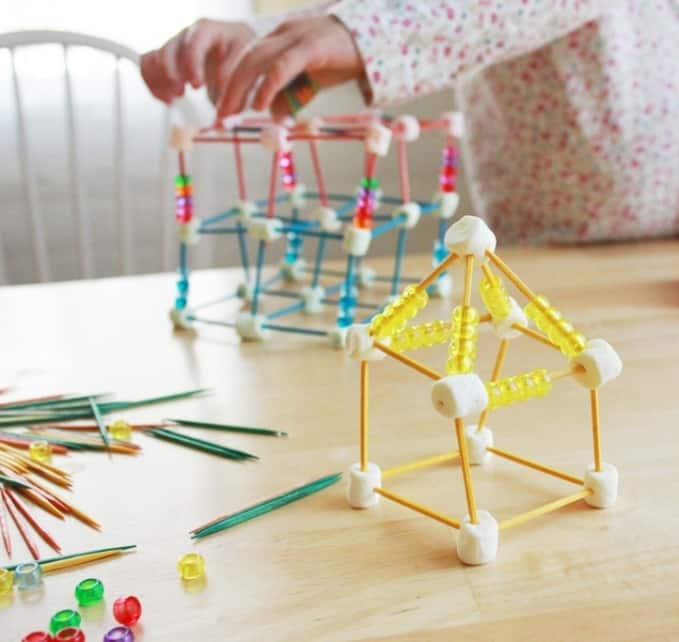 Toothpick Structures (via The Artful Parent)
13 fun toothpick construction ideas are listed here that are especially fun for little hands to follow along. I love the bead and marshmallow idea!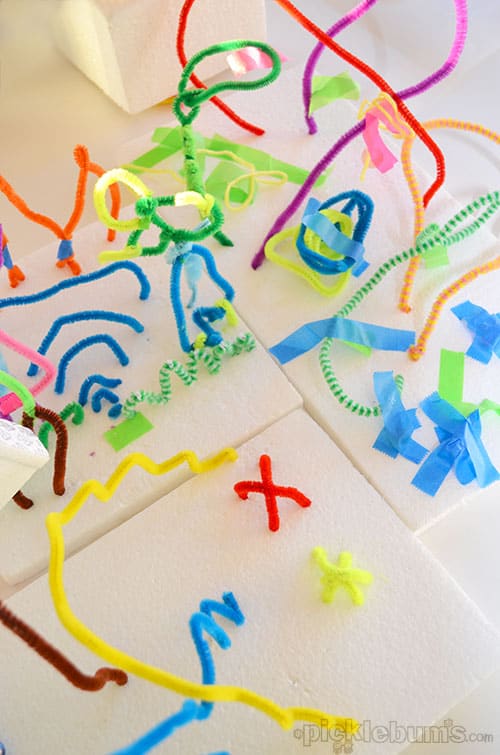 Foam Pipe Cleaners (via Picklebums)
You'll be impressed by the 3D art your little engineer can design with this simple and engaging styrofoam and pipe cleaner activity.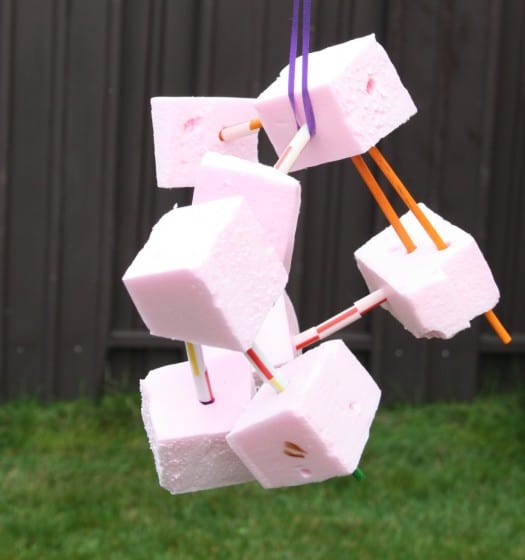 Styrofoam Structures (via Happy Hooligans)
Not sure what to do with all that packaging styrofoam? Get the kids building these cool structures with straws!
Take a look here for lots more creative ideas for kids.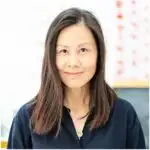 Agnes Hsu is a mom of three and has been inspiring parents and kids to get creative with easy activities and family friendly recipes for over 10 years. She shares her love for creative play and kids food to her 2MM+ followers online. Agnes' commitment to playful learning and kindness has not only raised funds for charity but also earned features in prestigious nationwide publications.