Have you heard about Art for Kids Hub? Started by one cool dad of 3, Rob Jensen, this creative site is dedicated to teaching and encouraging young artists. Art for Kids features free drawing video tutorials often featuring Rob and his kids drawing alongside him. Each video has a specific and simple theme, like "how to draw a hippo" or "how to draw a mermaid." There are also painting videos and sculpting projects which mainly involve paper crafts like origami.
The site is chock-full of art inspiration for kids, and there's even the option to submit and show off your art. It's also a wonderful resource for parents and teachers with helpful guides and tips.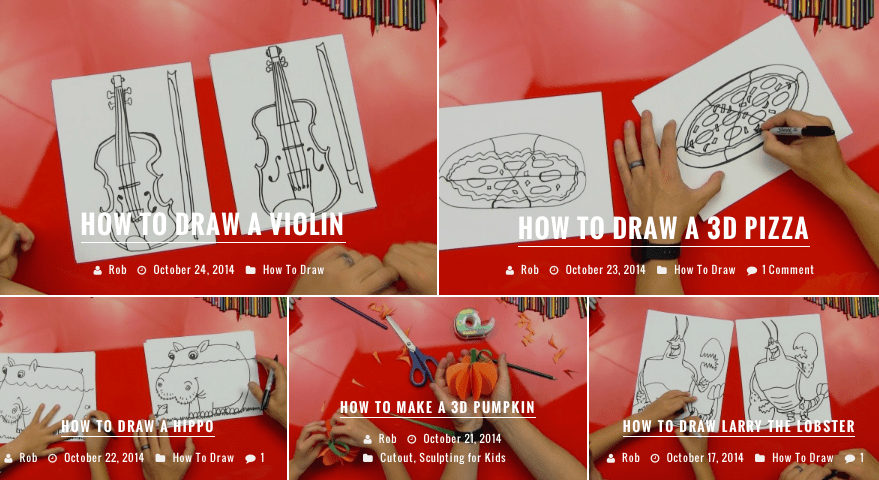 Visit Art for Kids Hub to dive into awesome art lessons and resources or check out their YouTube channel to get started on making art with the kids right away.