I love making jewelry for my little girl, such as these colorful clay wooden beads or pendants. And my little boy often ends up wearing them too, which is totally fine. I just wish there were more necklaces and accessories offered for boys! Given his current obsession with dinosaurs, I decided to make him his very own dino necklaces. These are so easy to make and my daughter loves wearing them too!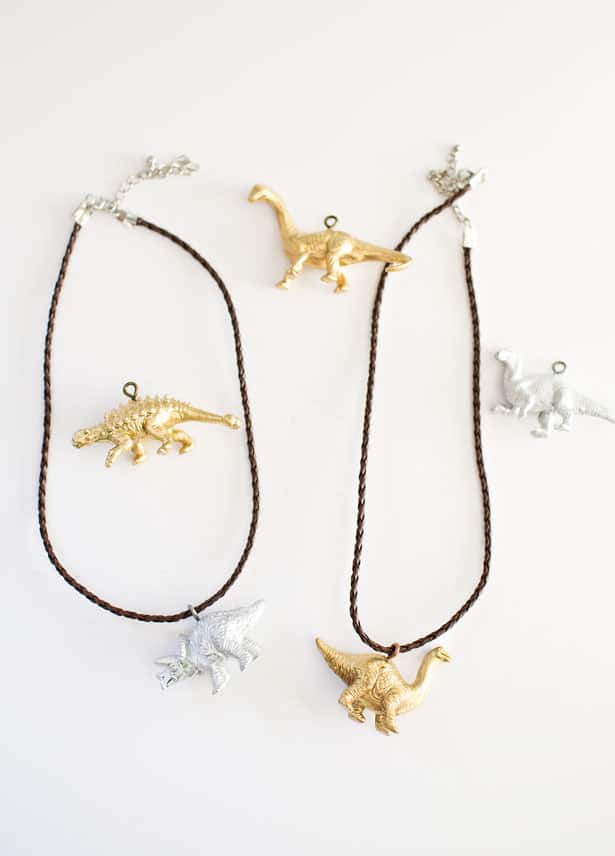 Easy DIY Dinosaur Necklace – Materials:
– plastic dinosaurs
– small screw on eye hooks
– metallic and silver spray paint
– leather necklaces with clasp (you can buy these at any craft stores or any rustic twine will do)
Steps: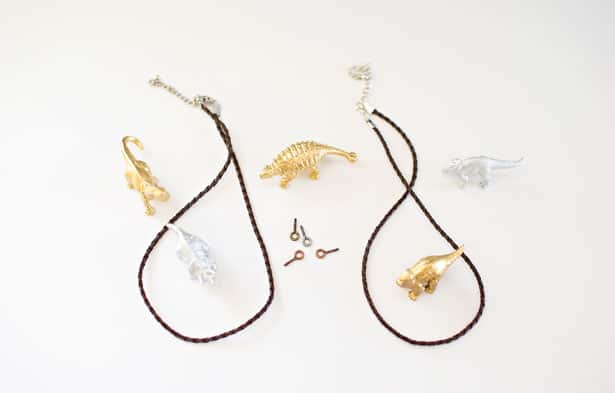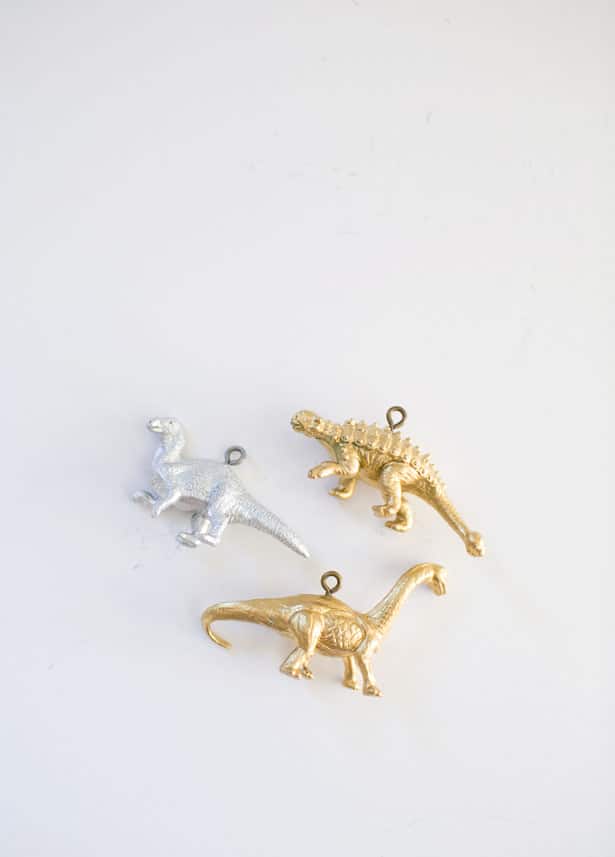 1. Spray paint your toy plastic dinosaurs in a well-ventilated area and allow to dry completely.
2. Screw on the eye hooks by hand.
3. Thread each dinosaur through a necklace. And you're done. So easy!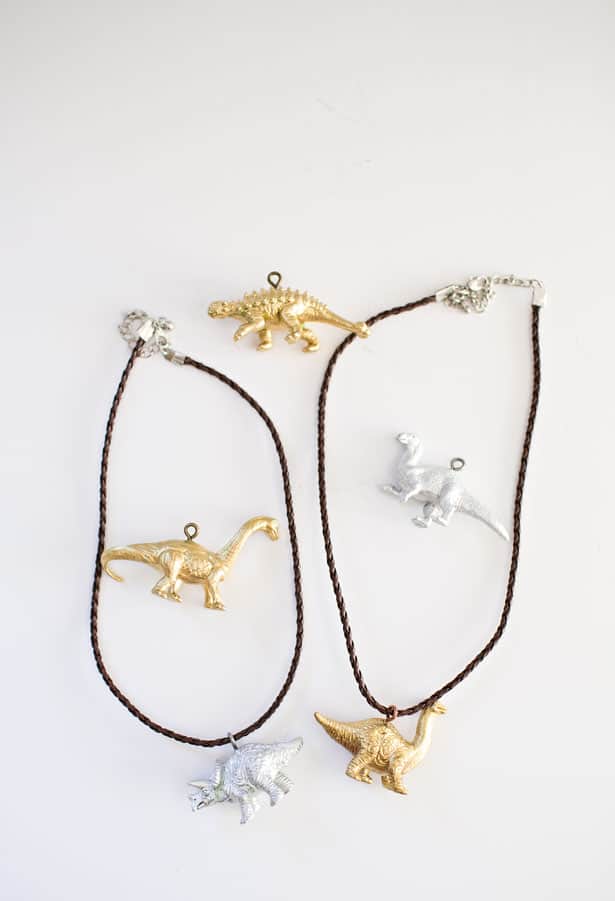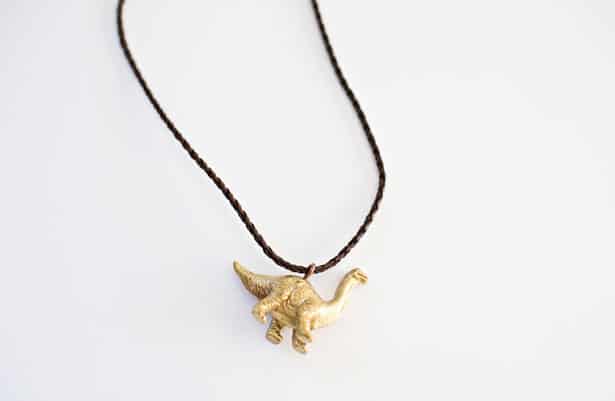 I wanted to make a necklace that would look like a nice accessory so the gold and metallic colors along with the leather chain really make these stand out.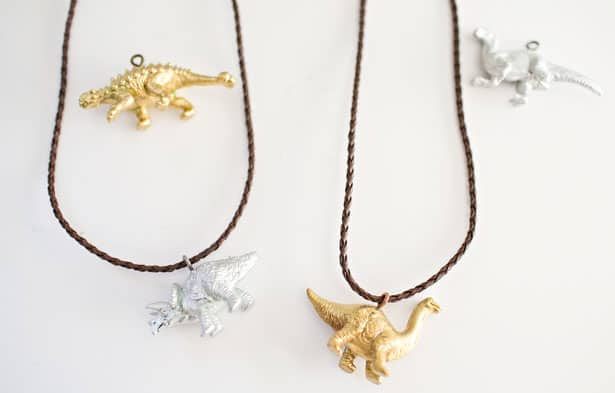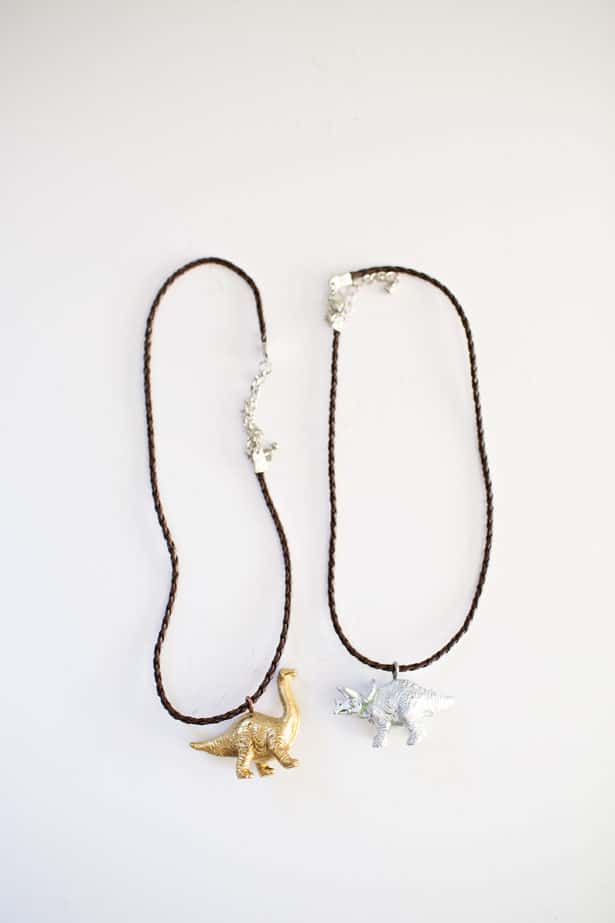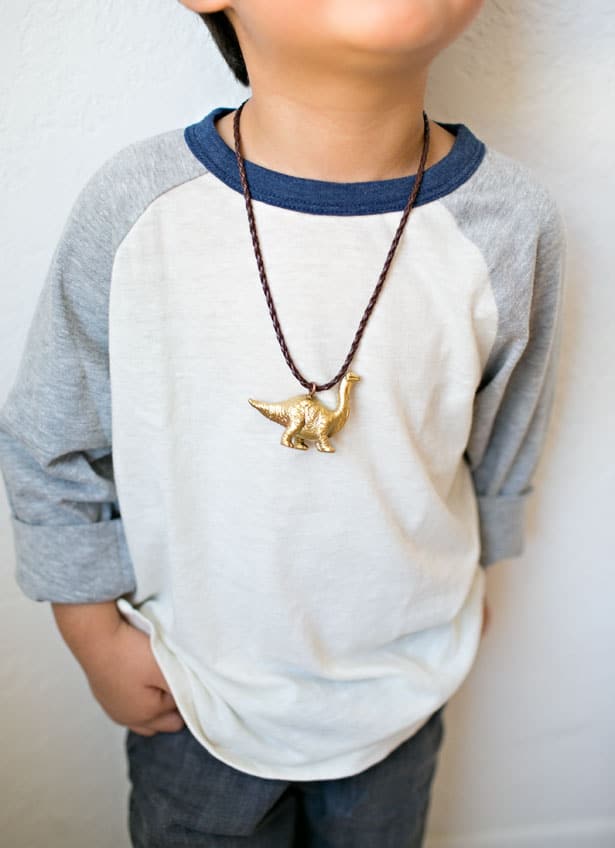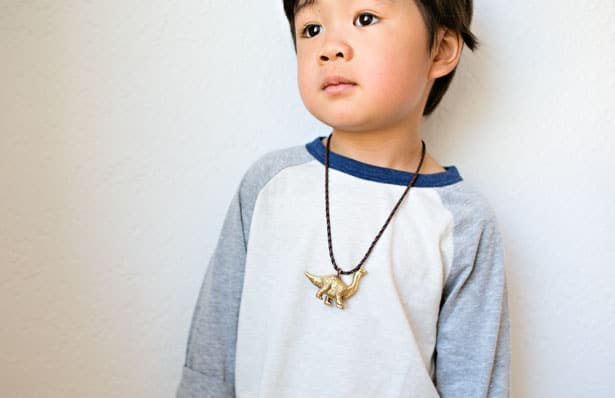 My little boy loves his dino necklaces and has been wearing them to school almost every day! They make great looking accessories that really dress up a plain outfit.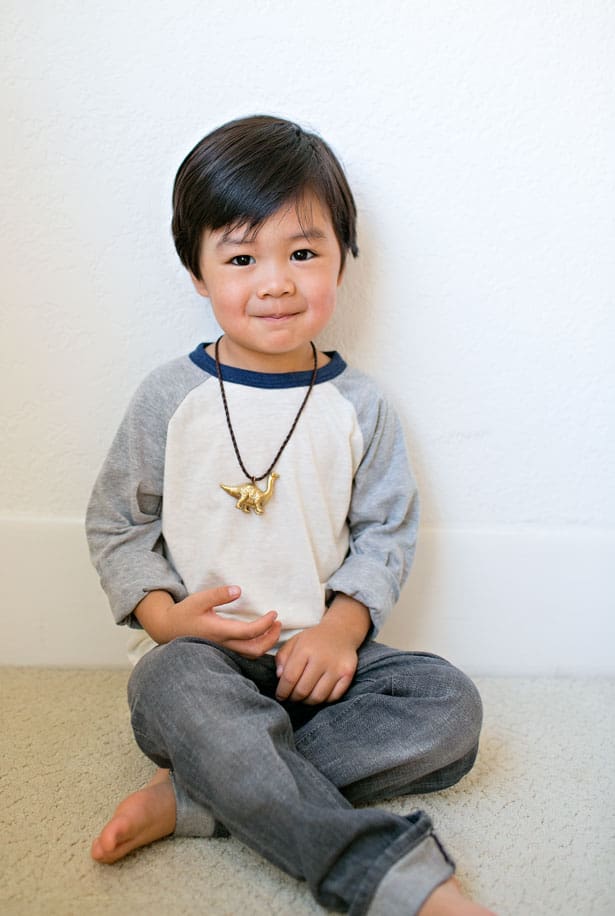 Is your little boy into accessories? These dinosaur necklaces are a fun way to incorporate play and style! And they're so easy to make. You can also paint them a variety of colors for a brighter look.