You can make your own cardboard house or have the option of a ready-made one while reserving the fun (and best) part – decorating the house.
The team over at Tinyfolk do just that; design playful cardboard houses with designs that can be embellished upon, or are plain for young artists and designers to leave their mark on. There's even a fun puppet style house, perfect for storytelling.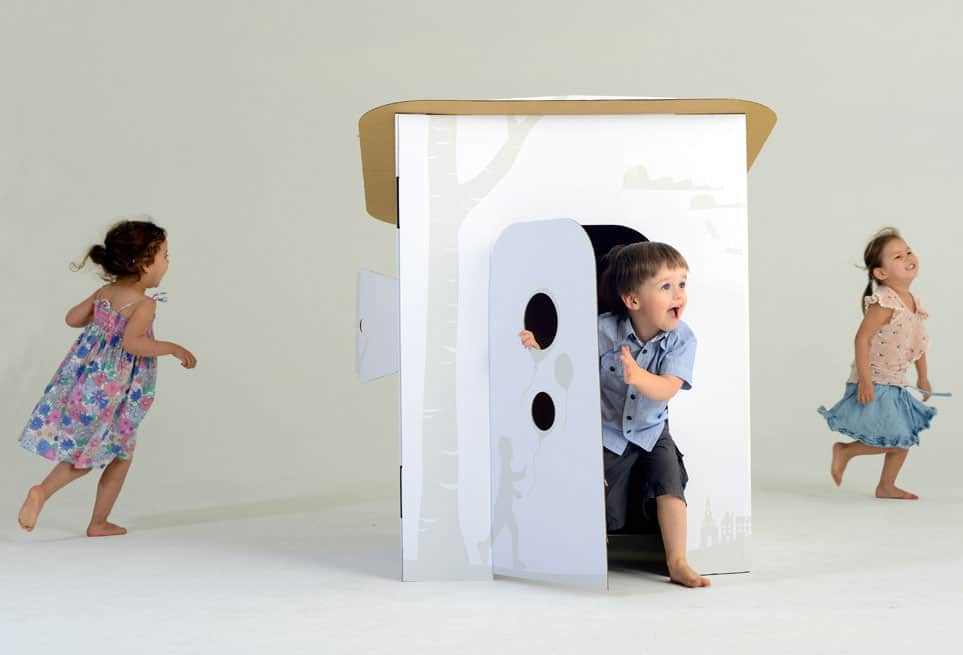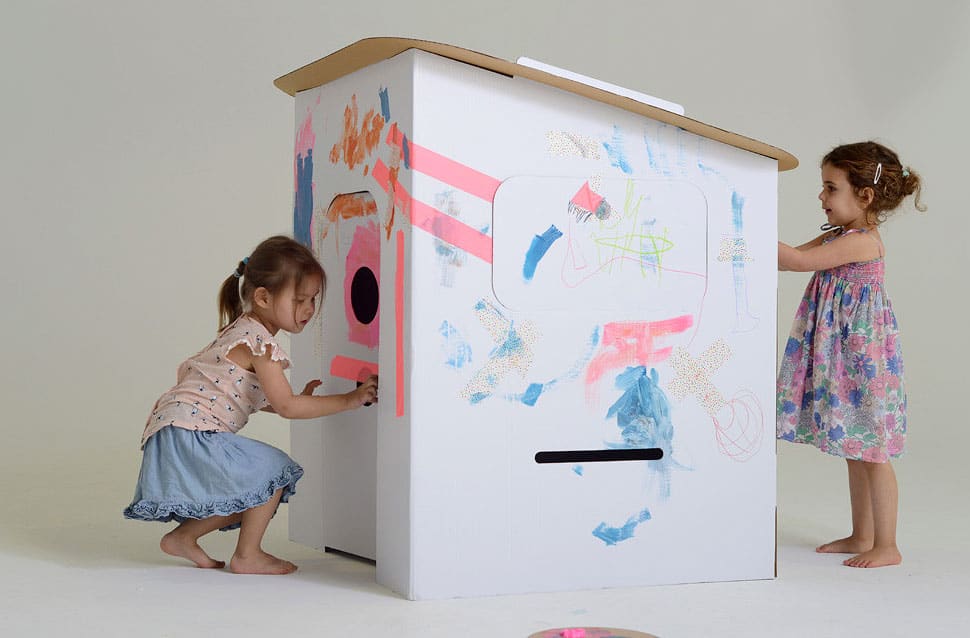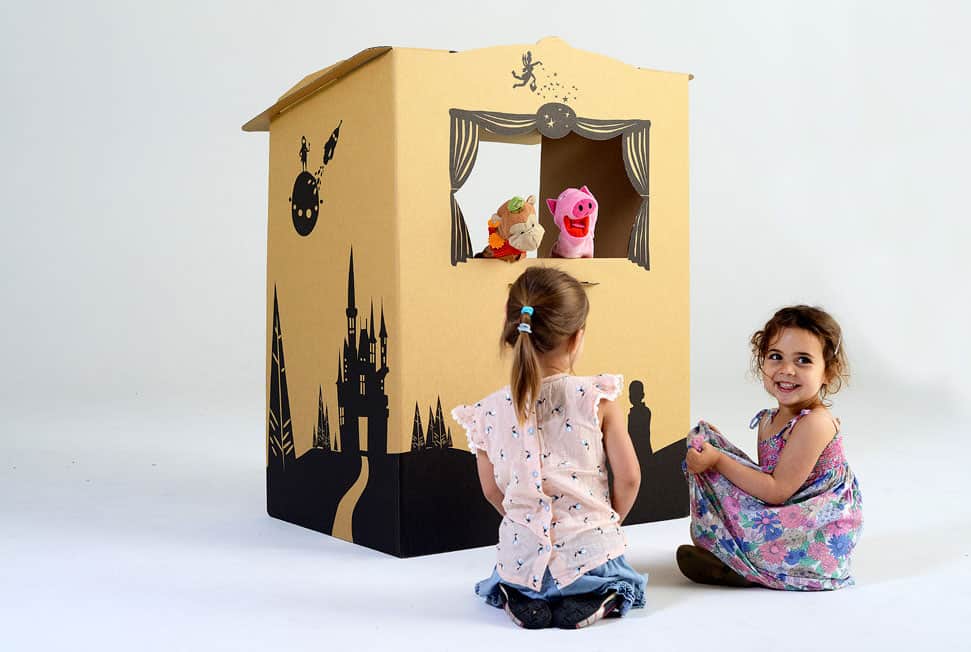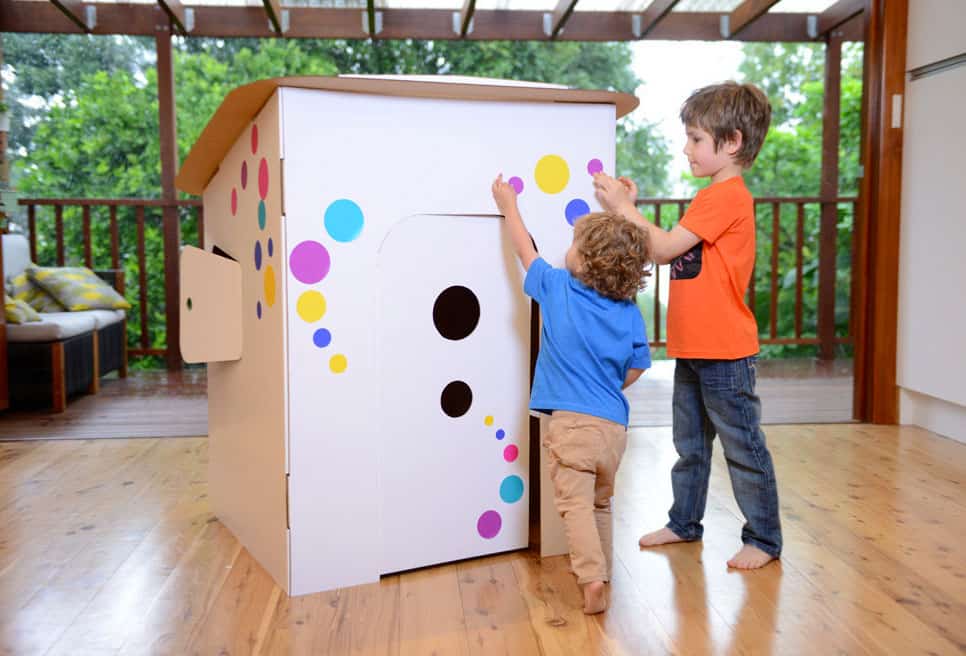 Based in Australia, Tinyfolk was created by mom, Genevieve Dugard, a theatrical set designer who wanted to create bold, fresh, playful designs for kids. View Tinyfolk's entire line of cardboard play houses here. They currently only ship within Australia, but you can inquire about shipping to other destinations by contacting them directly.