Not sure what to dress up your baby up for this Halloween? Check out our round up of 10 creative and super cute baby costumes from Etsy. From sushi to sharks, salt and pepper shakers, to flying pigs – there's a memorable and unique costume idea here for baby's first Halloween.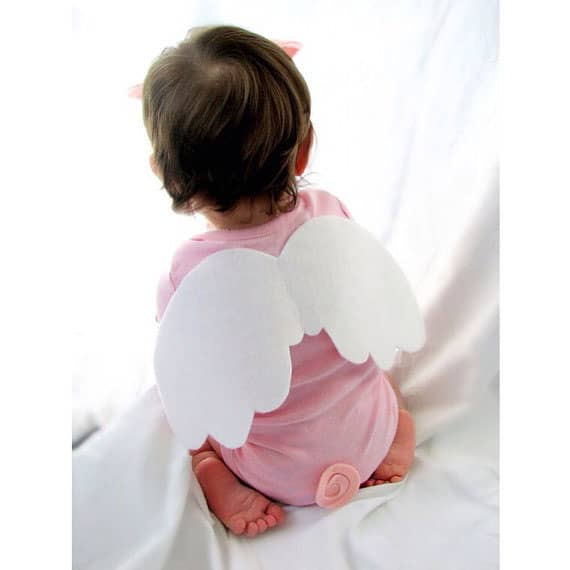 Flying Pig $58. Your sweet angel baby will look adorable in this felt winged and curly cue tailed flying pig costume.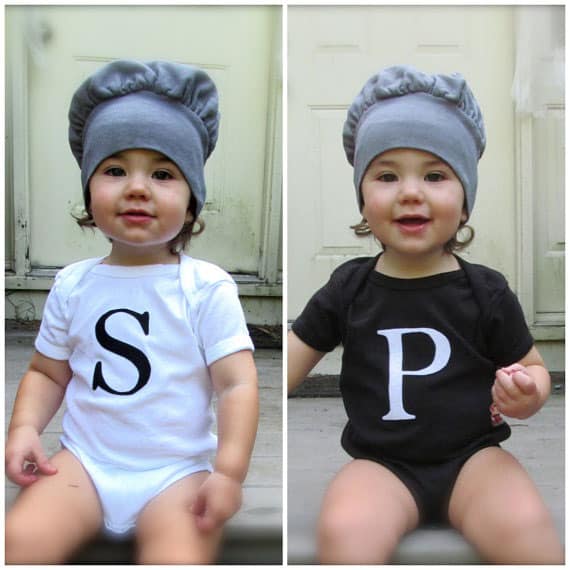 Salt and Pepper Shaker $56. Double the fun with this set perfect for twins which comes with two onesies and felt applique chef hats.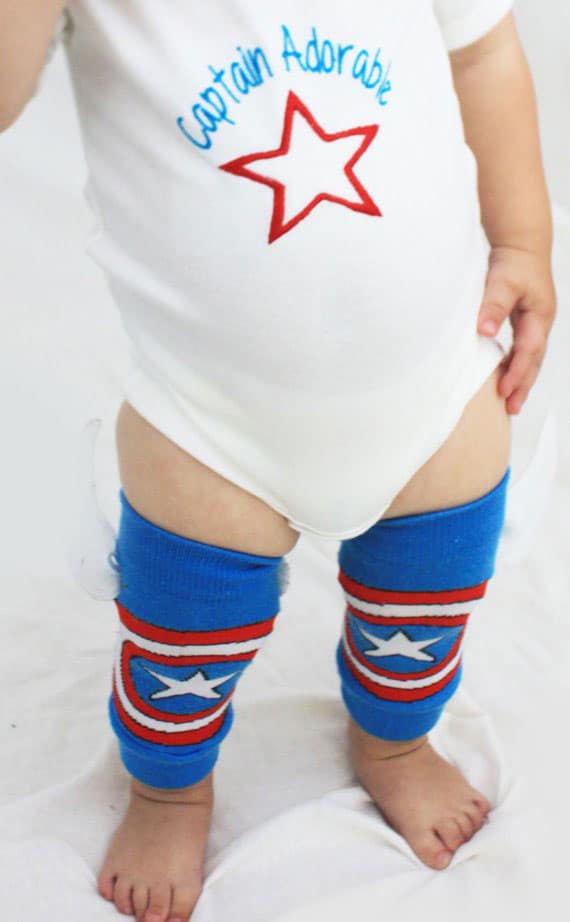 Captain America $30. For the superhero baby, this set comes with winged baby legwamers and matching "Captain Adorable" onesie.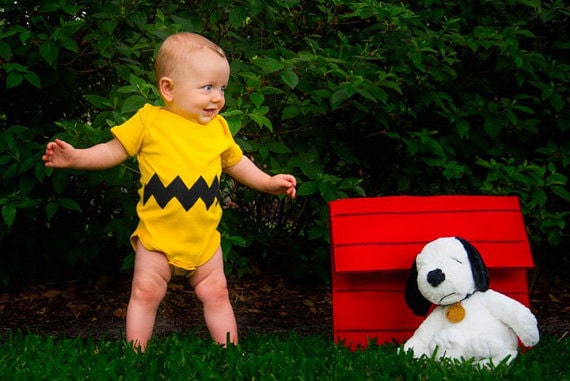 Charlie Brown $14. The beloved Charles Shulz character never looked so cute in this darling Charlie Brown inspired onesie.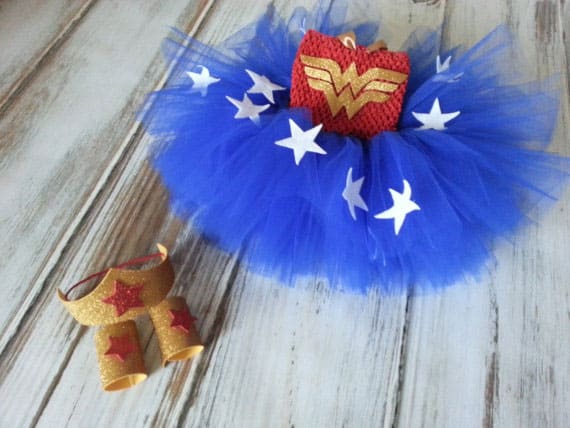 Wonder Woman $59.95 Your little lady will have super powers with this Wonder Woman tutu which comes complete with matching crown and cuffs which attach with velcro for easy removal.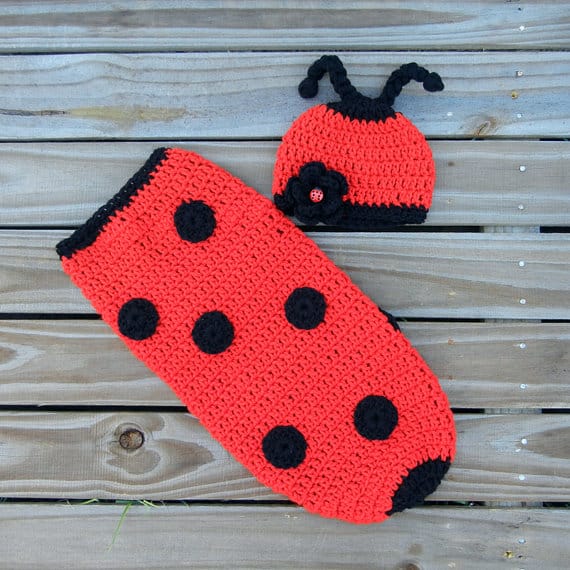 Ladybug $56. Even newborns get to dress up with this adorable handmade crochet ladybug snuggie and hat set.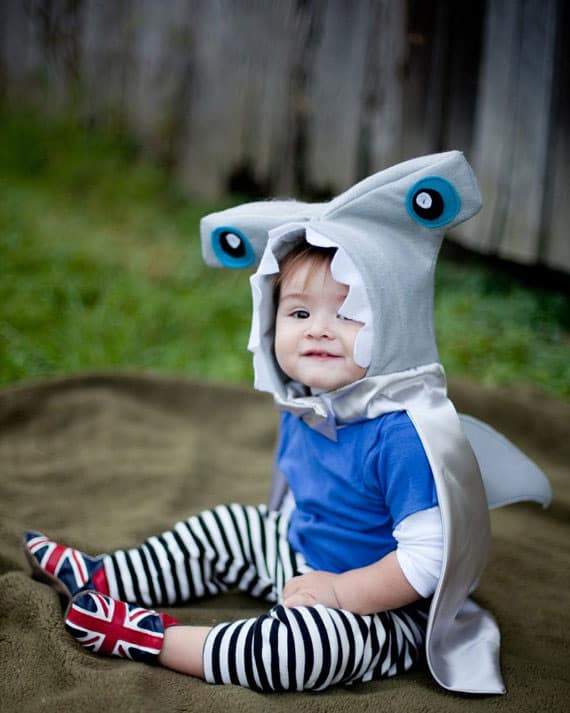 Hammer Head Shark $49. This sweet shark head cape won't bite but is sure to turn lots of heads.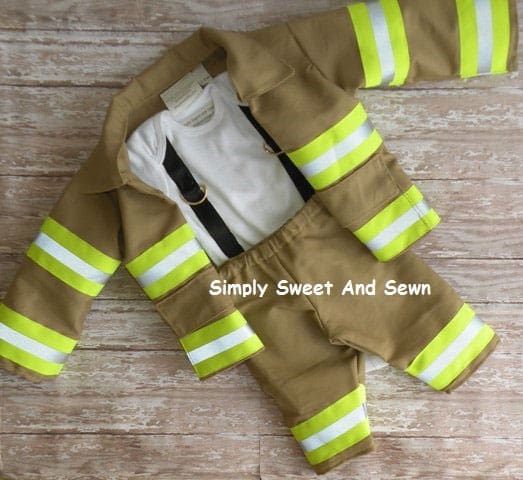 Fireman $80. For the future fireman in your life, this costume's details look just like the real thing.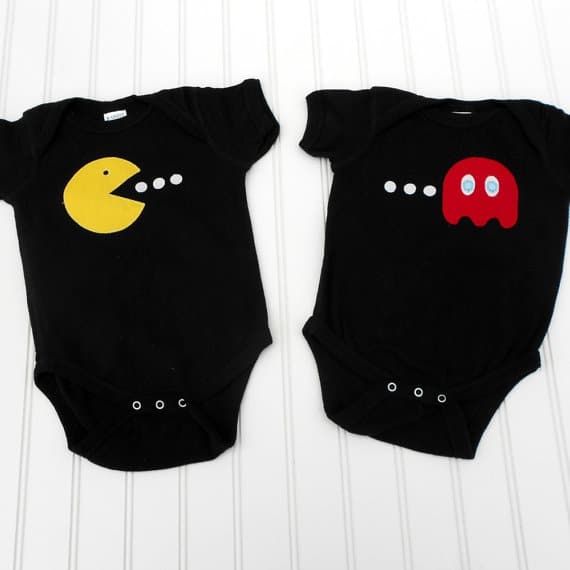 Pac Man Set $28 Have a little gamer or two in the making? These Pac Man and ghost onesies come in a set and are an adorable option for twins.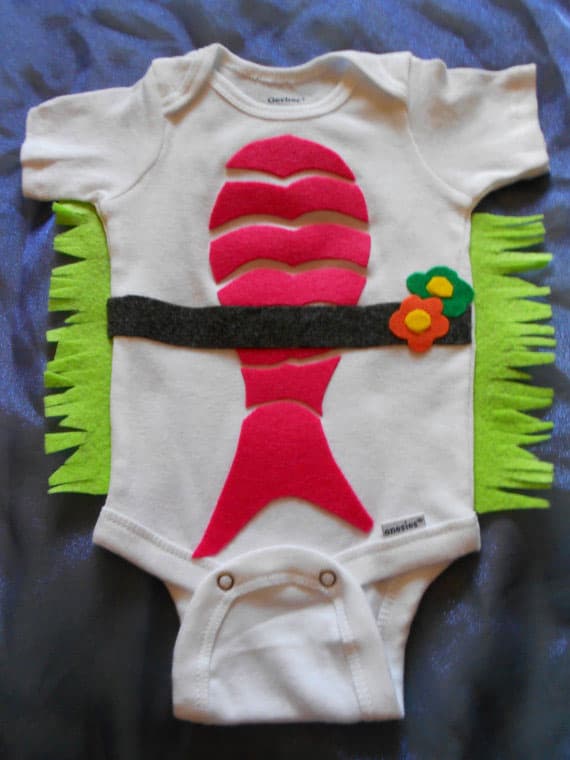 Sushi $25 If you're truly looking for one-of-a-kind, it doesn't get more original than this sushi onesie – flower and fish can be personalized in color to fit your gender preference.