If your little ones are constantly pretending to fly up up and away and dazzled by anything that lifts off the ground, they'll love these awesome airplane crafts. From making your own using only cardboard (both in large and small form) to cute clothespin planes or printable planes, your little pilots will have a blast taking off with these creative aviator style activities.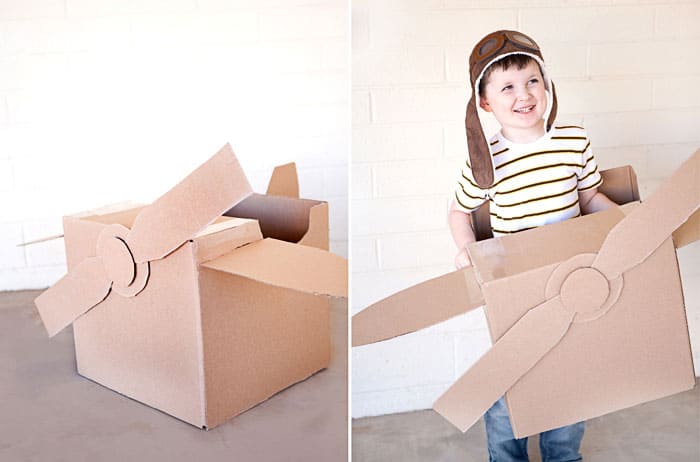 Cardboard Plane (via Small Fry) Kids love playing with empty boxes. Why not make one that can fly and do a fun recycled craft at the same time with this cool cardboard plane.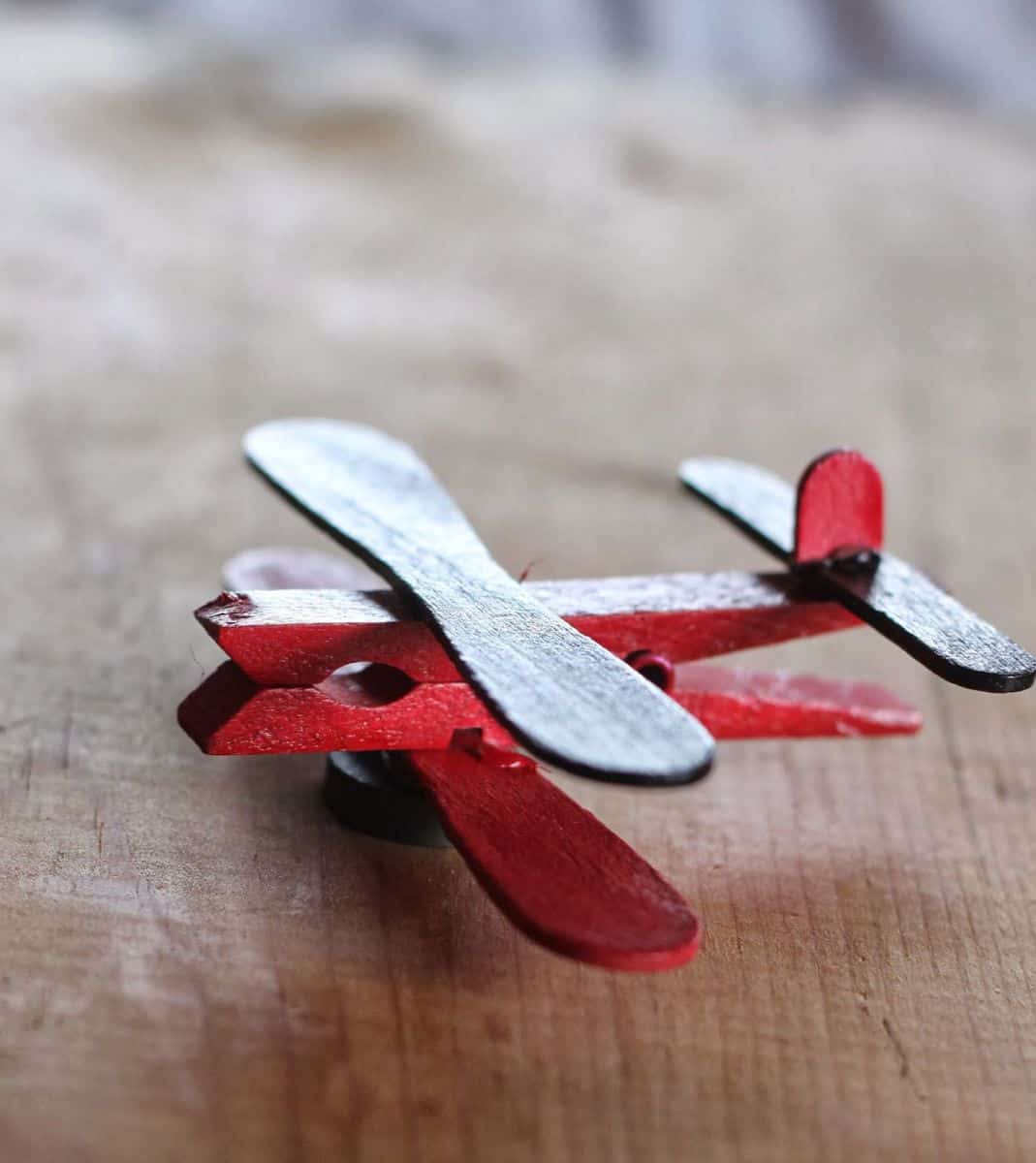 Clothespin Airplane (via Where Your Treasure Is) I'm always amazed by the humble clothespin which can magically transform into different things, such as this cute painted airplane. These would make great favors for an aviator style party.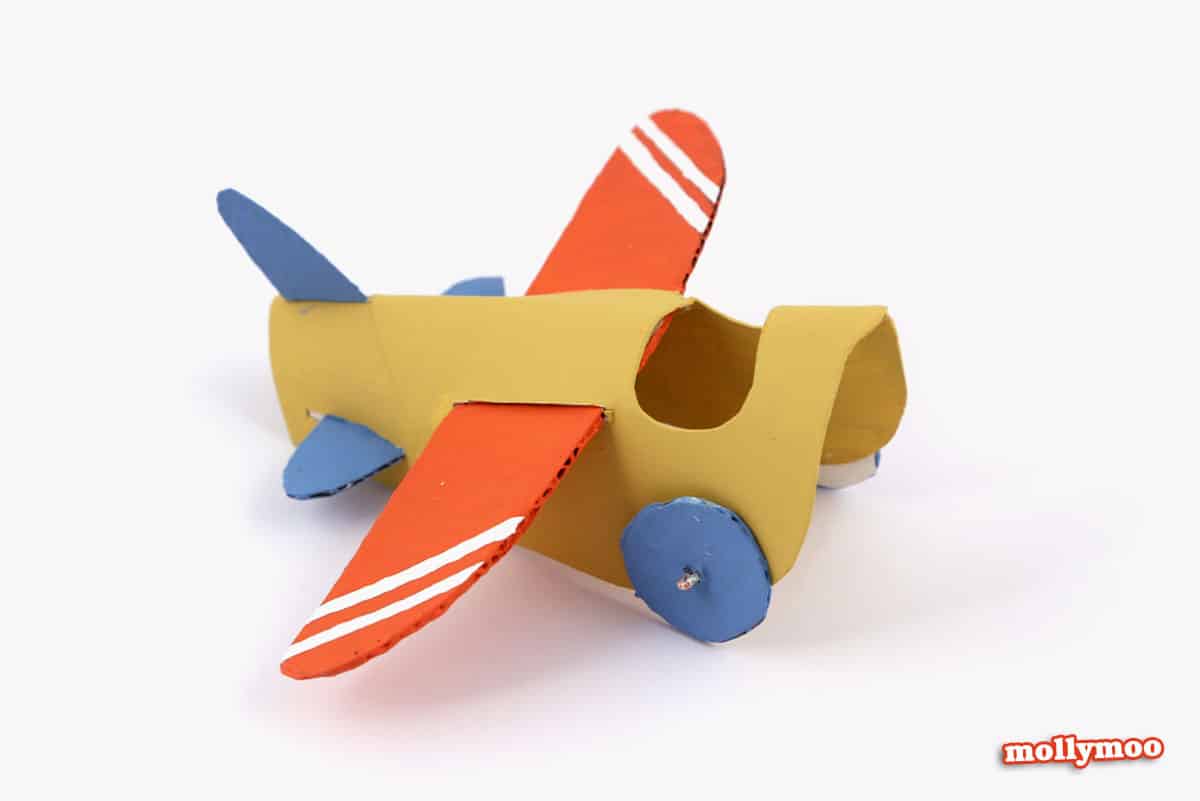 Toilet Tube Plane (via Mollymoo) Here's another fun recycled craft. This simple toilet paper tube gets a makeover into a cute airplane, painted in bright colors.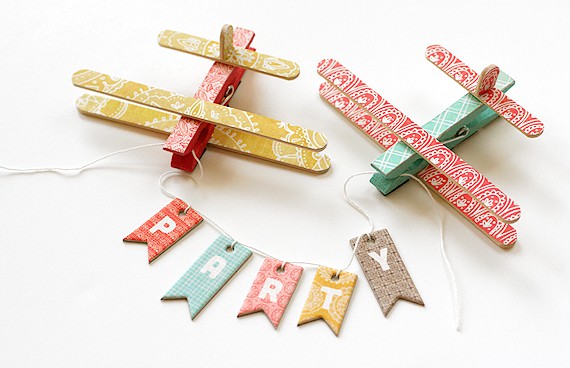 Airplane Banner (via Basic Grey) This mini airplane clothespin banner is so fun for a party or room decoration which you could easily switch up in bright coordinating colors on the plane and bunting.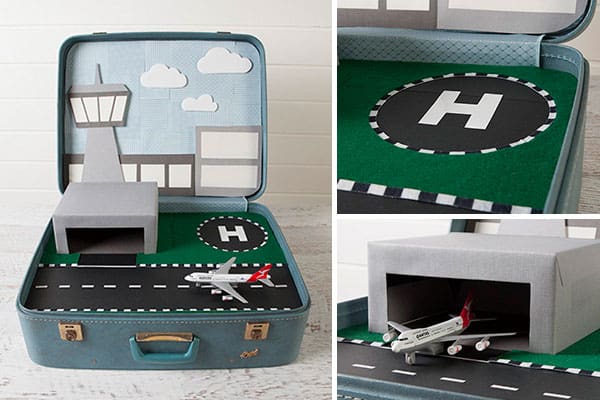 Airplane Suitcase (via Tara Dennis) Here's a clever use of taking an old vintage suitcase and making it a transportable airport and hangar for some creative play. The tutorial also shows you how to create other small world scenes such as race tracks, dinosaurs and space!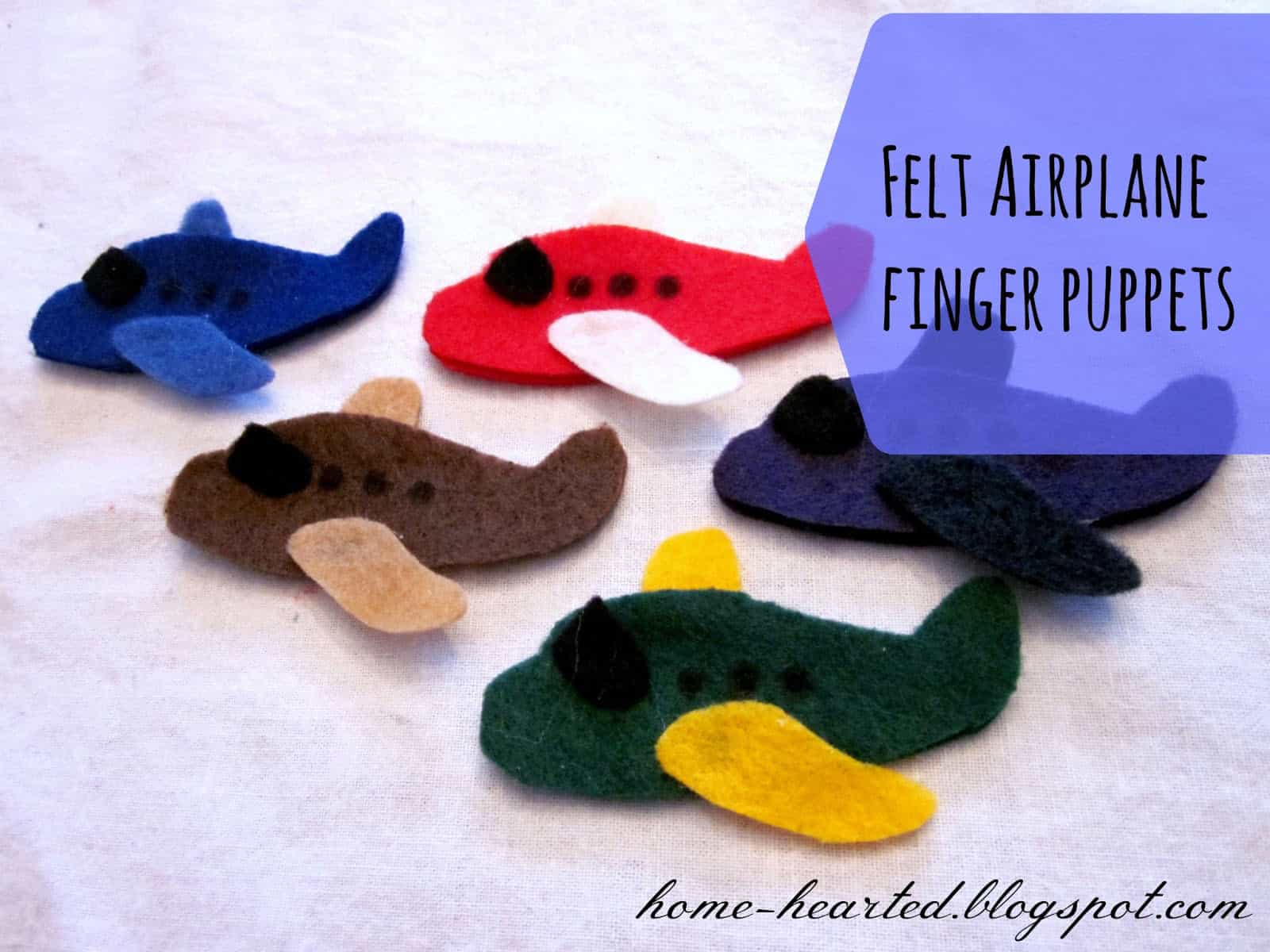 Felt Finger Puppets (via Home Hearted) Whip up these easy mini felt airplane puppets to entertain your kids anywhere.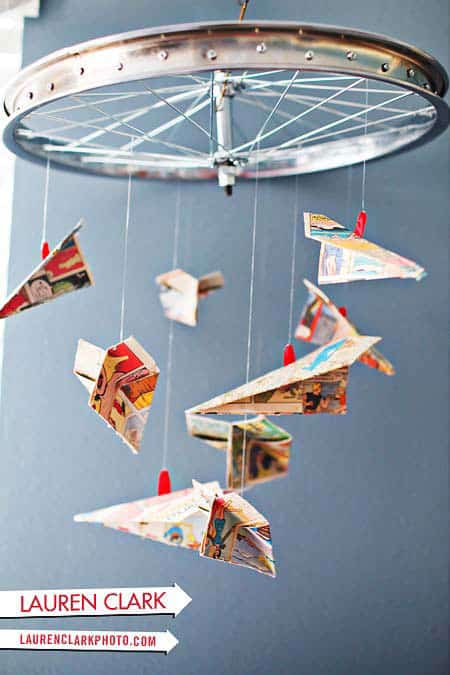 Paper Airplane Mobile (via Apartment Therapy) This awesome mobile is a clever and hip way to decorate an aviator themed nursery by taking an old bicycle wheel and dangling comic book paper airplanes.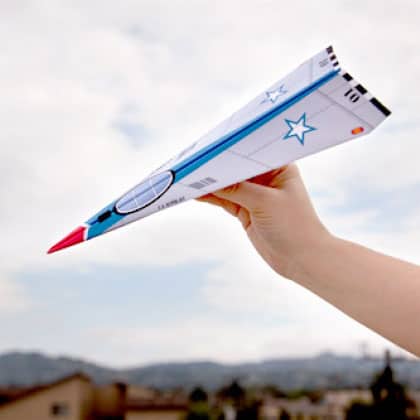 Full Throttle Airplane (via Spoonful) This cool paper craft comes as a free downloadable template so you can make your own flying full throttle airplane in no time.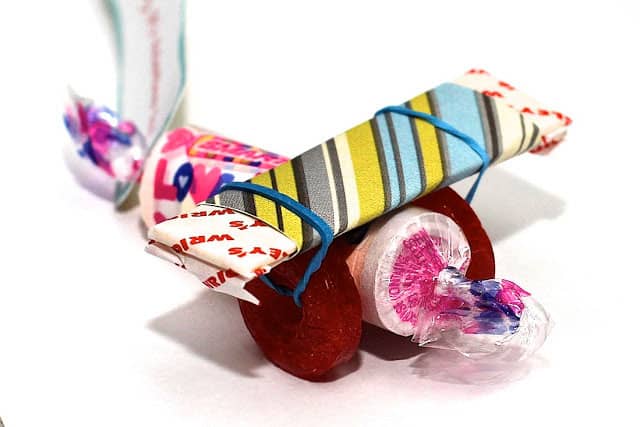 Candy Airplane (via Love, Laughter, Decor) Fun as a party favor or just to sweeten up your little pilot's day, check out how to make airplanes from just a few basic candy pieces.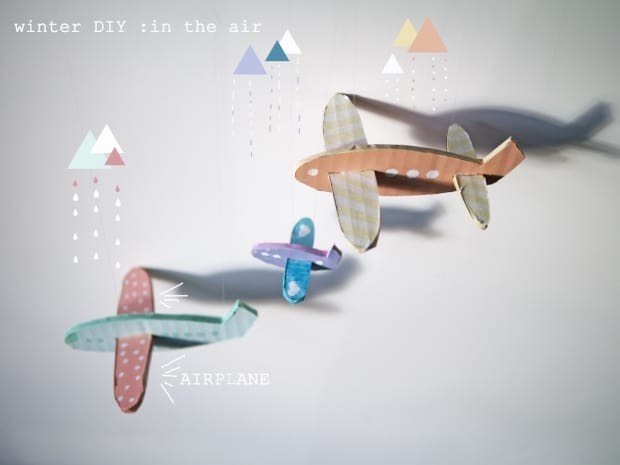 Small Cardboard Planes (via La Maison de Loulou) These little cardboard planes hardly require any instructions as they are so simple to make! They would be fun for older kids to help paint and decorate.
For more creative kids' craft ideas, see:

12 Dazzling Flower Crafts

10 Creative Ways to Make a Puzzle

10 Delightful Clothespin Crafts

12 Egg-Citing Egg Carton Crafts

8 Creative Paint Chip Crafts

10 Clever Ways to Play with Paper Straws

10 Cheerful Butterfly Crafts