Next up in our Cooking With Kids series is an easy and light fresh pasta dish that's perfect for spring or summer evening meals. This fast vegetarian dinner is great for busy weekdays and can be whipped up in 30 minutes or less. Plus, it tastes delicious. Let's get started!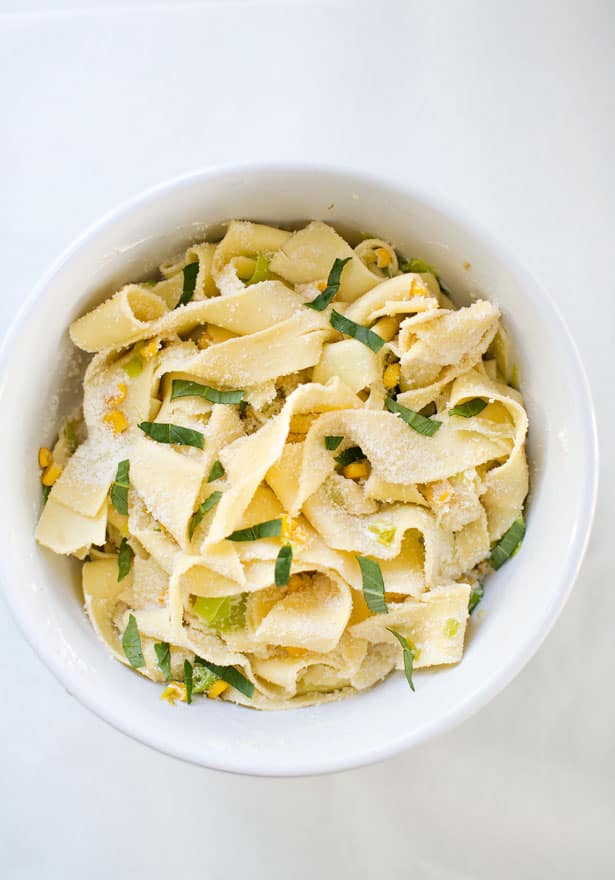 Fresh Pappardelle Pasta With Leeks and Corn – Ingredients:
12 oz fresh pappardelle pasta
2 small leeks
1 1/2 cups corn
3-4 cloves of chopped garlic
1/2 cup parmesan
olive oil
1/4 cup water
salt/pepper
1/4 cup cream cheese
basil (optional for garnish)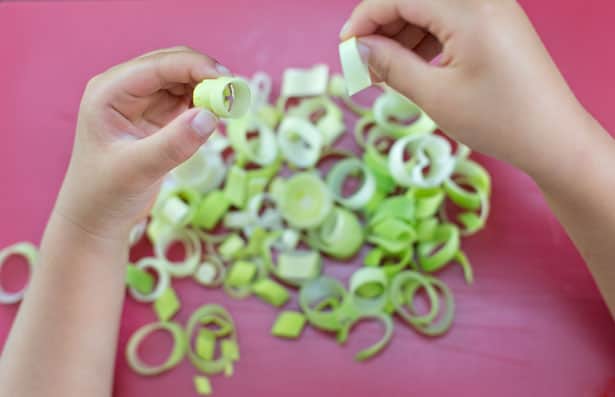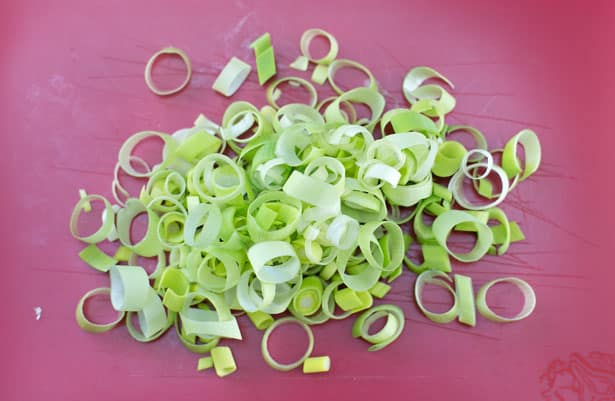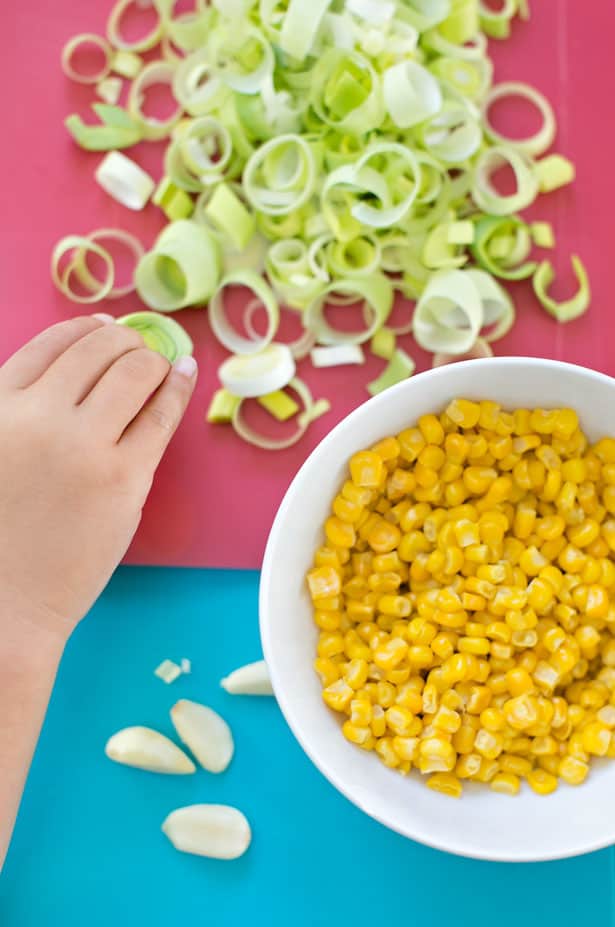 1. Slice up the whites of the leeks including about 1/3 of the green stems. Ask your child to separate the "rings" with their fingers. For the garlic, you can ask your child to help separate the skins. If they are old enough they can practice chopping, but if they're too young to use a knife, they can watch you do this step.
Start boiling water in a pot for the fresh pasta so it's ready to go when you need it. I usually salt the water, but that is up to you.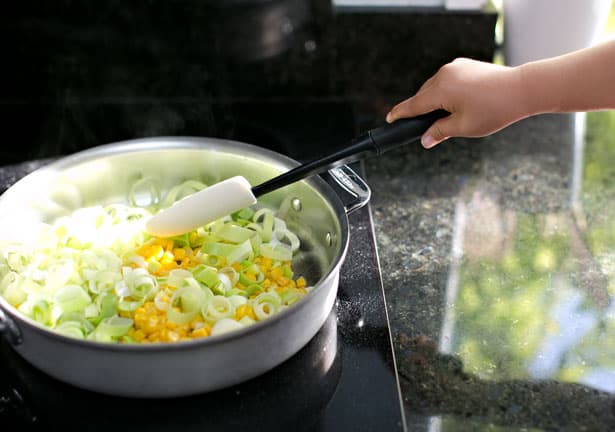 2. Sautee the garlic, leeks and corn with a couple tablespoons of olive oil in a large saucepan under medium-high heat. With supervision, you child can help stir the vegetables around. You want the leeks to start wilting and get a bit caramelized. This takes about 7-8 minutes. Add salt/pepper to your taste.
Add 1/4 cup of water to the pan to de-glaze it and stir until the moisture is absorbed.
While the vegetables are cooking, add the fresh pappardelle pasta to your pot of boiling water. Cook using the instructions on the package. Fresh pasta usually takes about 5 minutes or less to cook. Drain the pasta in a colander.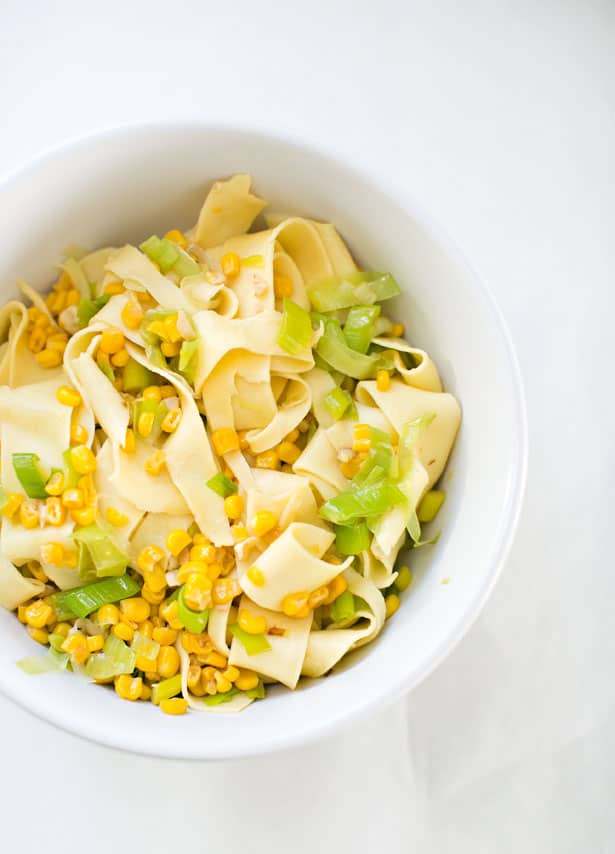 3. Add the drained pasta to a large bowl and add the vegetables. Ask your child to help mix everything up.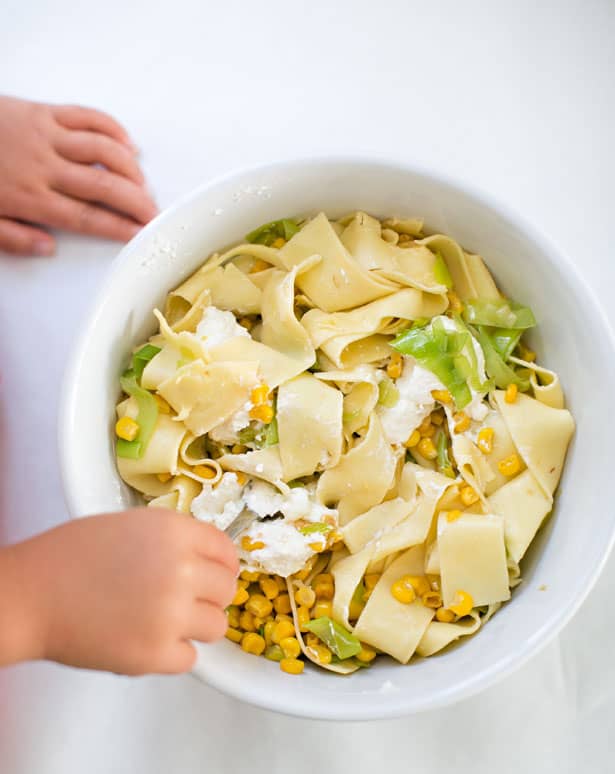 4. Add the cream cheese and stir to combine.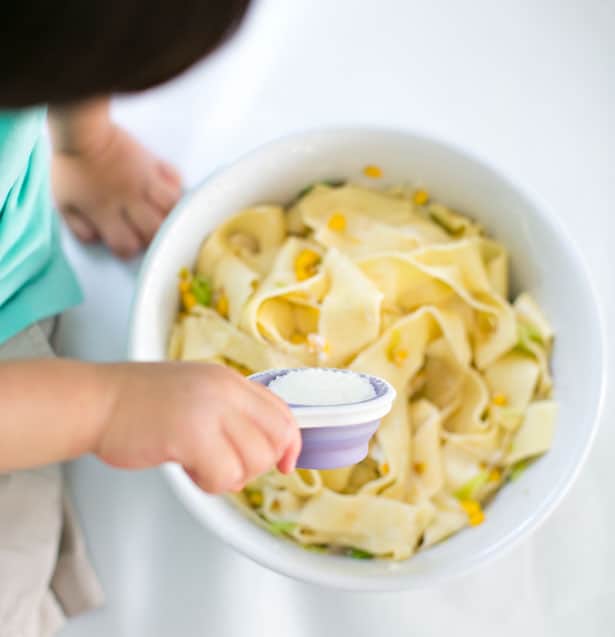 5. Add the parmesan cheese and stir to combine as well. And you're done!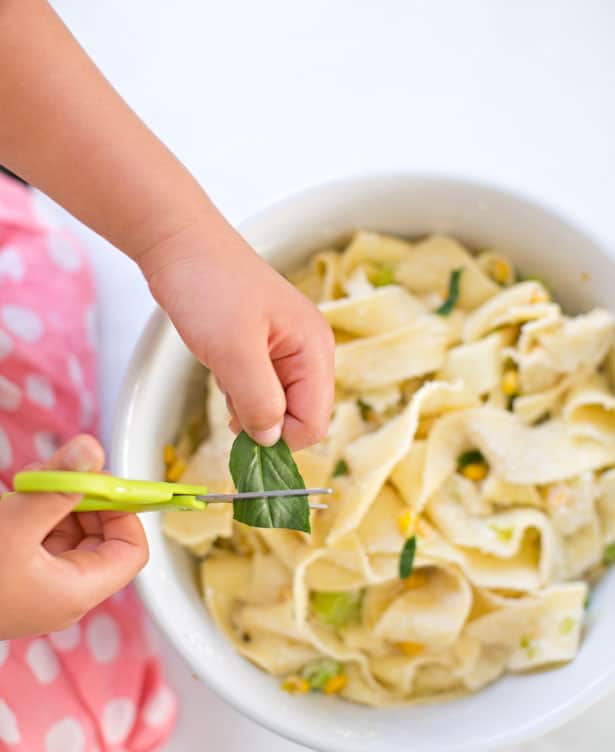 You can garnish with snips of basil leaves (optional). Tip: using scissors to cut herbs is easier for little hands than using a knife.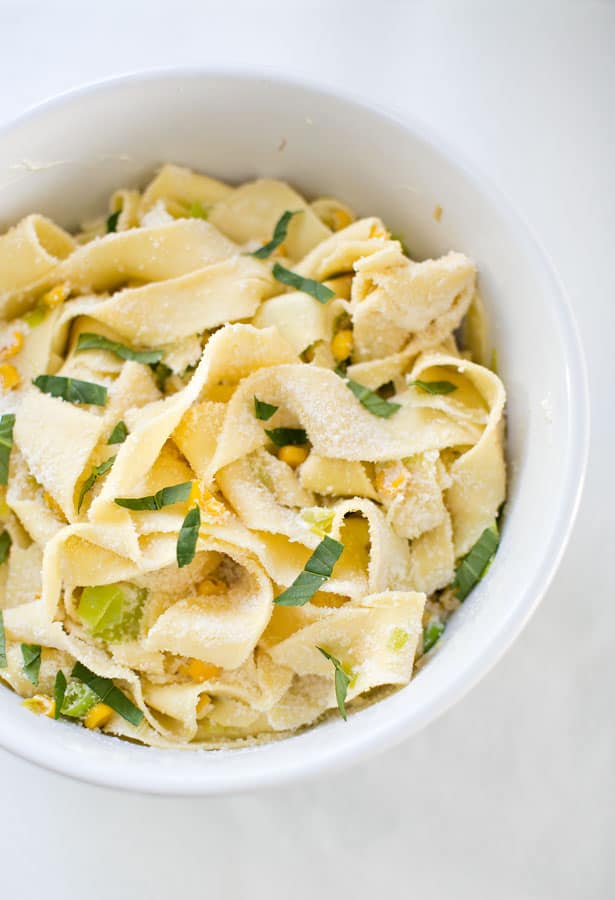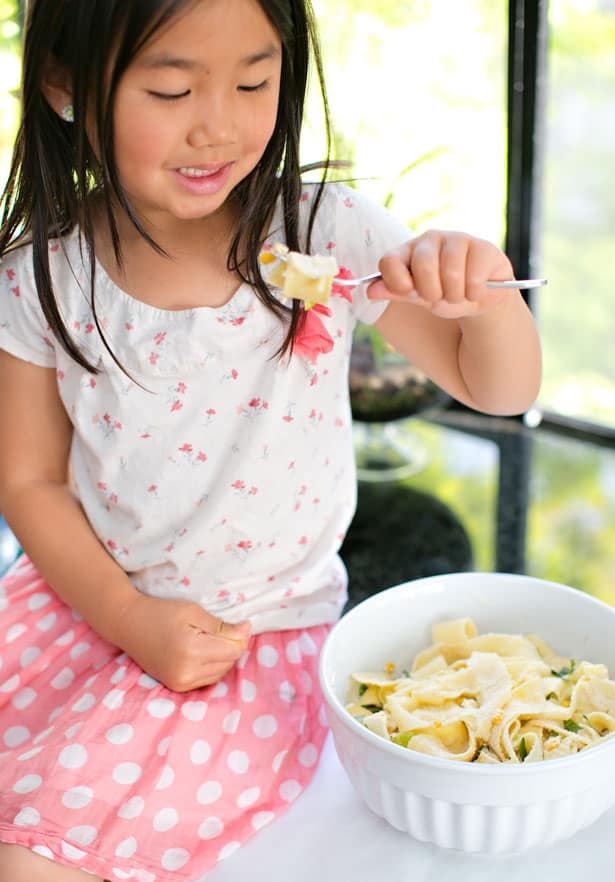 This easy fresh pasta dish comes together so quickly and is a light and healthy dinner. The touch of cream cheese gives it that subtle creamy flavor without being too heavy. It's a fun dish for kids to try their hand in getting dinner on the table!
What are some of your favorite quick go-to pasta dishes?