Muffins are a delicious treat and with just a few ingredient changes, can be varied up quickly with some healthy options mixed in to become kid-friendly, little handheld packages. Check out this collection of muffins that all bring some healthy fruit into the mix – there's bound to be something that your little ones will enjoy!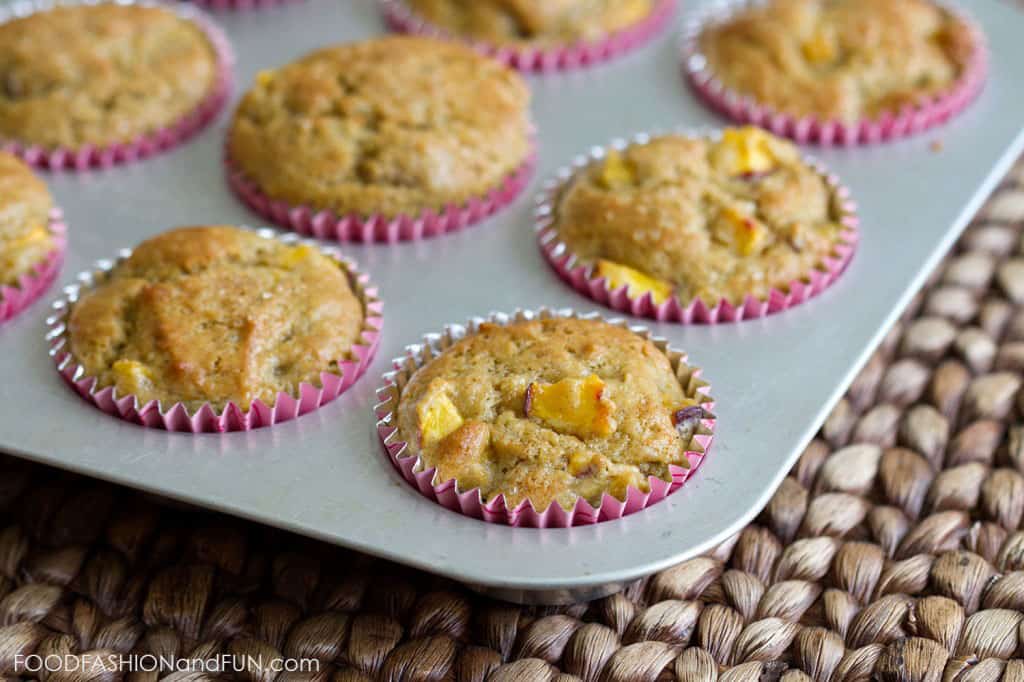 Nectarine Muffins (Food Fashion and Fun) Diced nectarines give these muffins a nice fruity kick, while a surprise visit from mashed avocado adds some moisture and nutrition.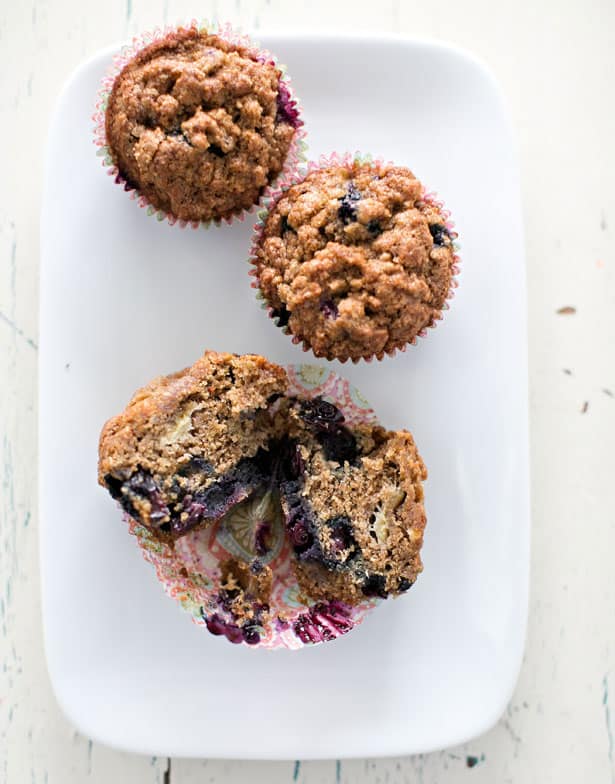 Whole Wheat Banana Blueberry Muffins (via hello, Wonderful) Here's one of our recipes for a deliciously moist banana blueberry muffin with some added flax seed mixed in to give it a healthy kick.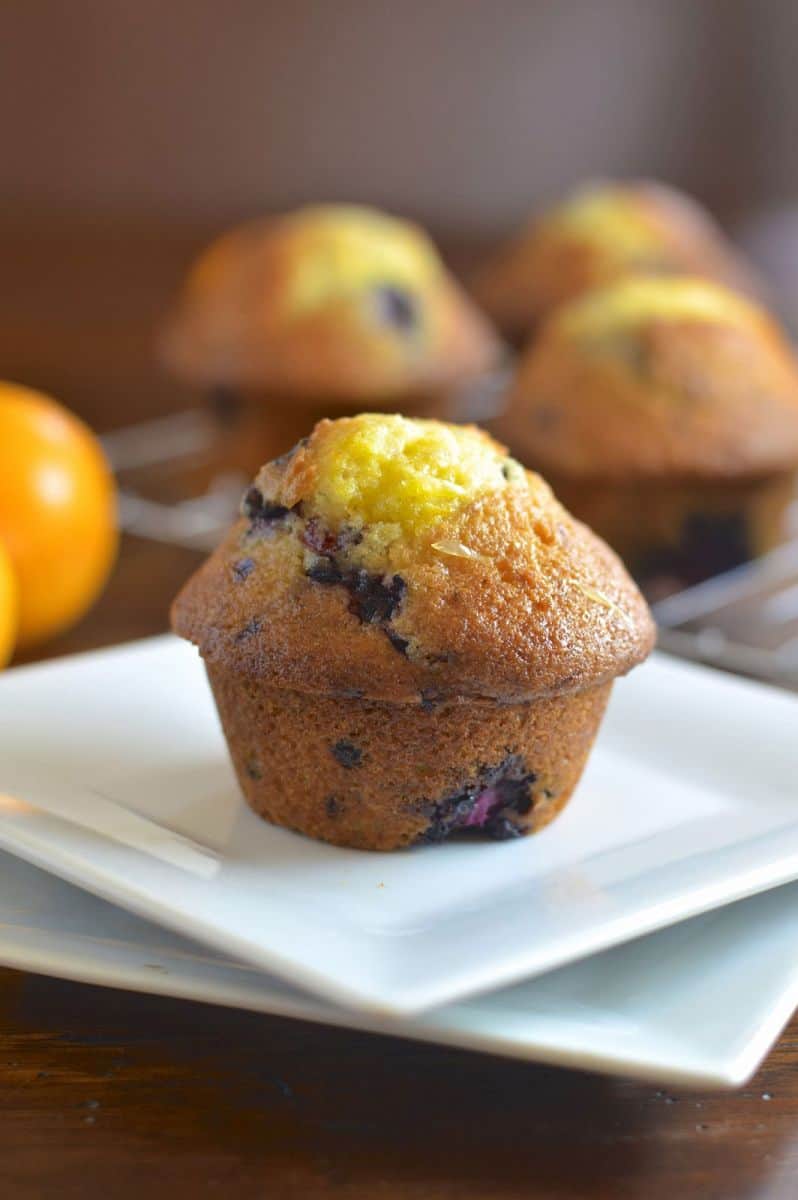 Meyer Lemon Blackberry Muffins (via Virtually Homemade) Yum – tart and sweet citrus with blackberry is a favorite combination that's not overly sweet.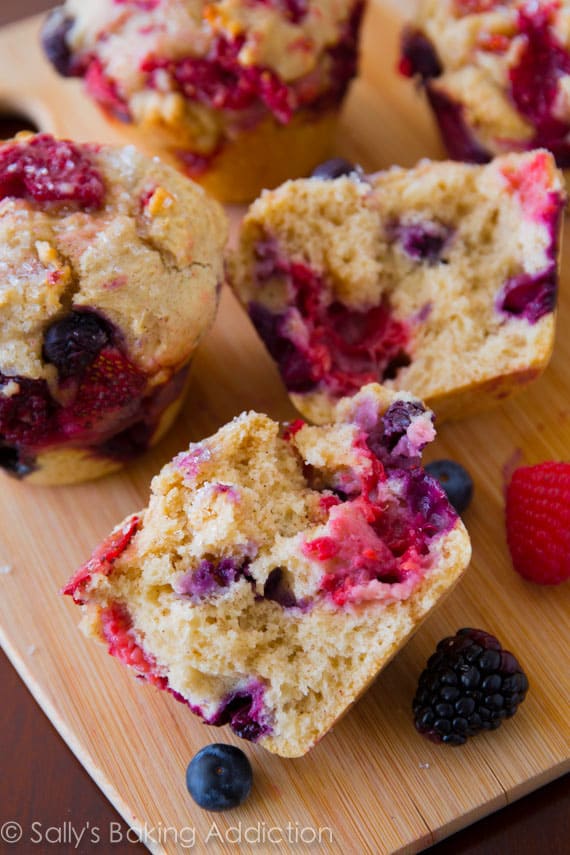 Very Berry Muffins (via Sally's Baking Addiction) These muffins are a veritable summer basket of berries with so many kinds mixed in, each adding their own unique flavors.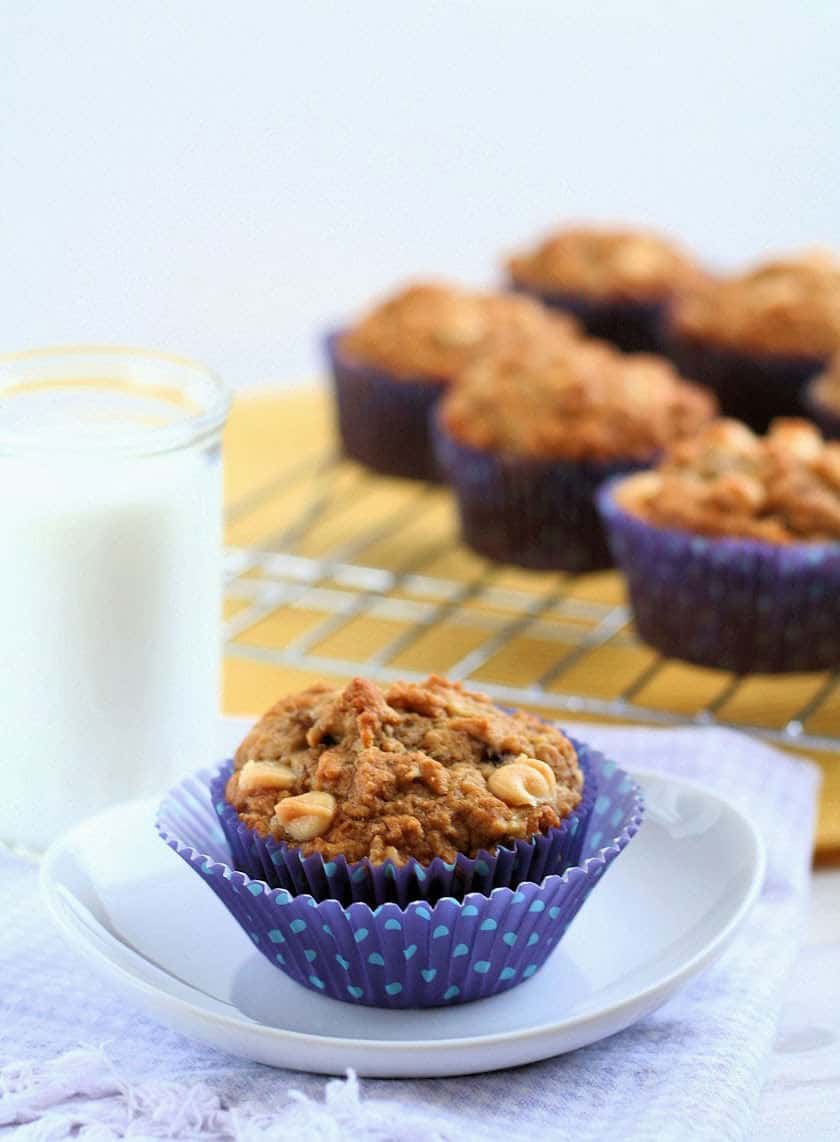 Whole Wheat Banana (via The Rookie Cook) These low-sugar whole wheat and banana muffins are a healthy and tasty option for breakfast or snacks.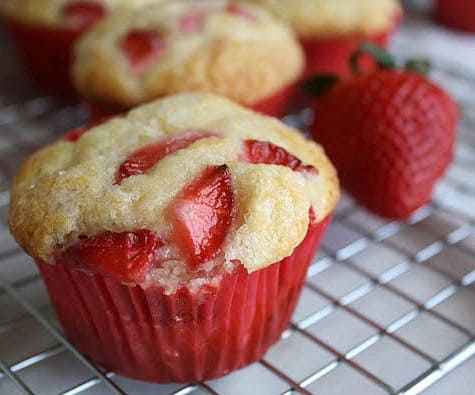 Strawberries and Cream Muffins (via Jane's Sweets and Baking Journal) Just the title alone makes these berry and cream muffins something to try out. A yummy way to use up fresh and ripe strawberries in season.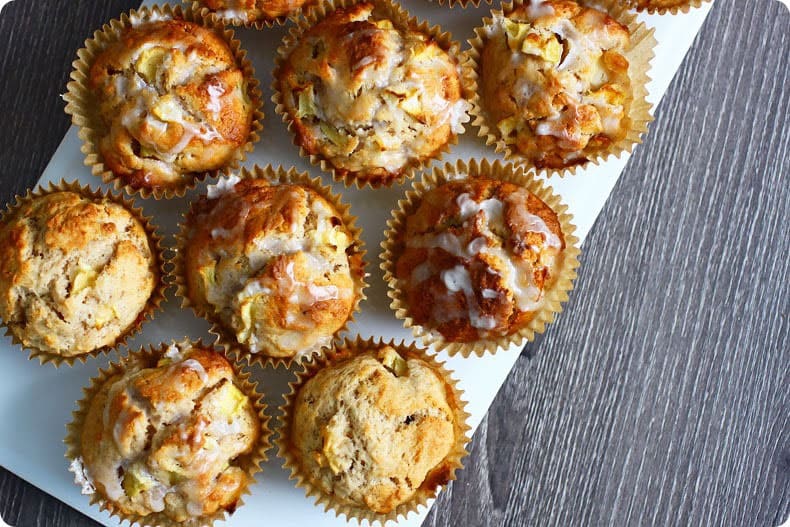 Apple Cinnamon Muffins (via The Purple Carrot) Combining a classic pairing, these apple and cinnamon muffins are topped off with a simple glaze for a delicious breakfast option.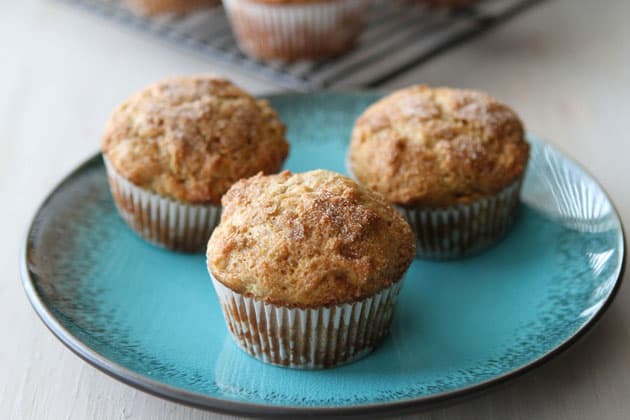 Peanut Butter Banana Honey Muffins (via Tasty Kitchen) Sounding like a sandwich that you'd find in your child's lunchbox, these peanut butter, banana and honey muffins are delicious mix of flavors that appeal to both kids and adults.
For more kids' snack ideas, see:
7 Easy and Adorable Fruit Snacks
10 Yummy Baked Snacks Kids Will Love