Who can resist a cute toddler or pre-schooler in a costume? No matter what they wear, they are bound to be super cute regardless. Here are 10 Halloween costume inspirations to make little ones even more adorable than they already are (if that's even possible).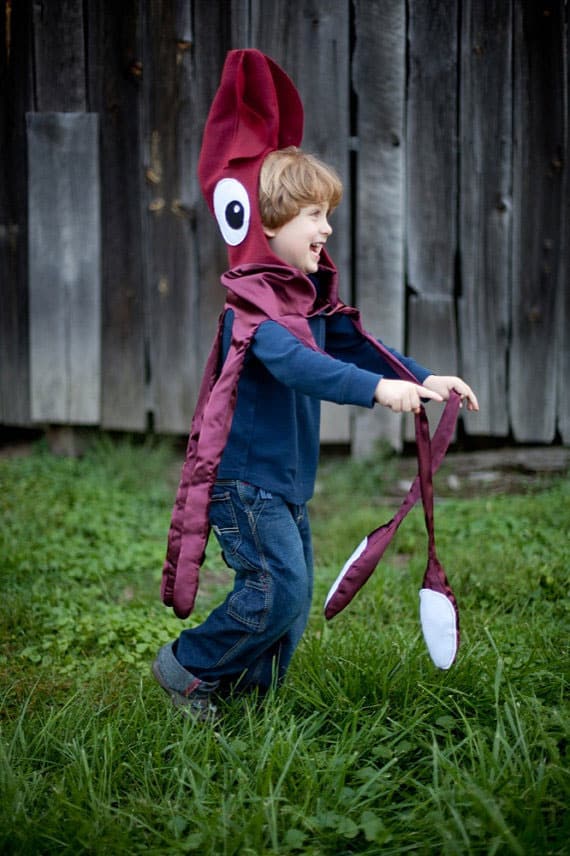 Giant Squid $49. This sea-worthy costume is one of a kind so you won't have to worry about bumping into other giant Krakens. Plus the cape can be personalized in many satin shades available to fit your child's favorite color.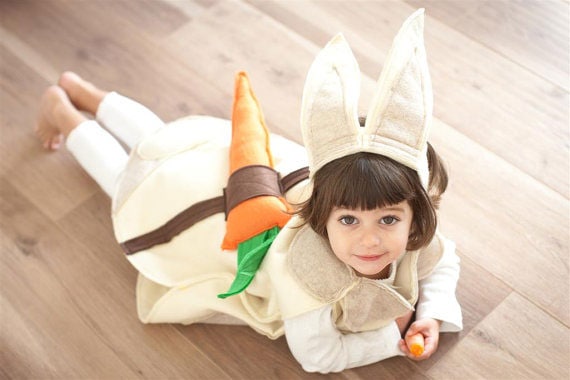 Bunny $67. This handmade felt costume will instantly turn any toddler into the cutest bunny ever.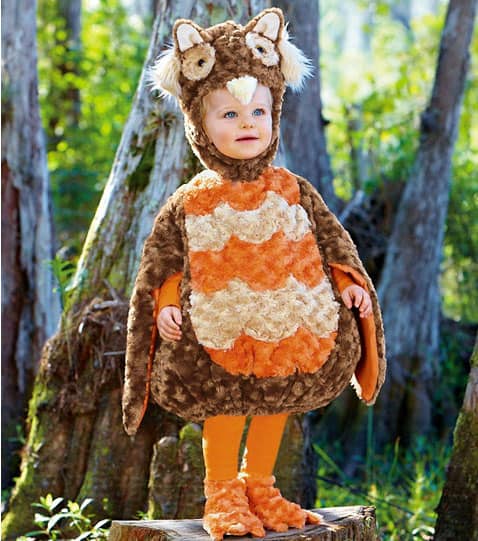 Fuzzy Owl $34.50. Stuffed with feathers and ready to trick or treat, this plump owl costume comes with hood and adorable plucky shoe covers.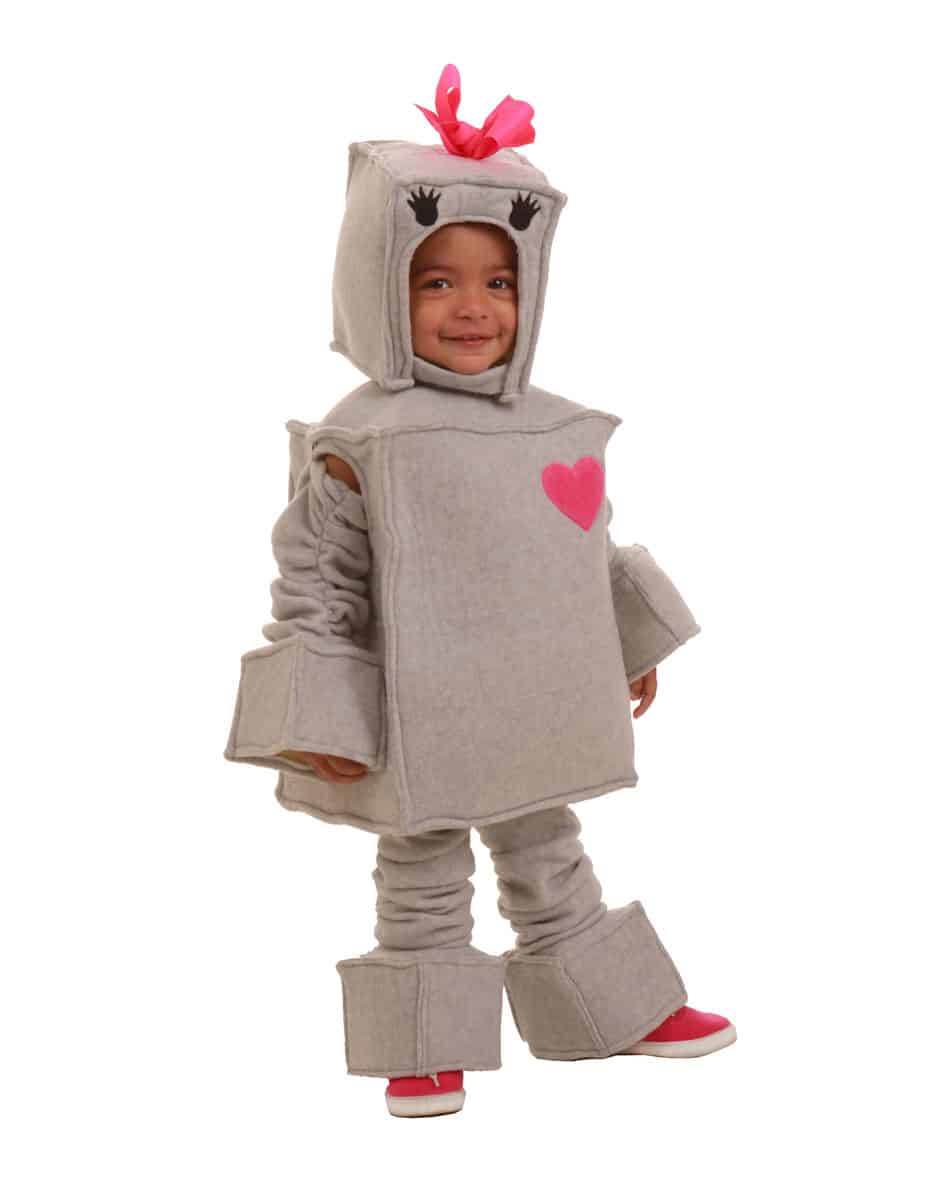 Cute Robots $44.99. This delightful robot will give produce instant heart-warming smiles at the door when trick or treating.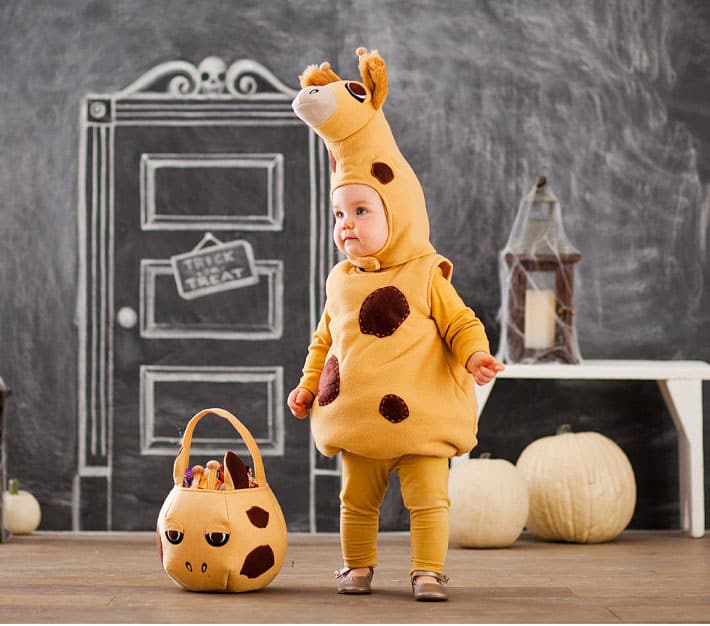 Giraffe $59. Who can resist this wide and waddly but long giraffe?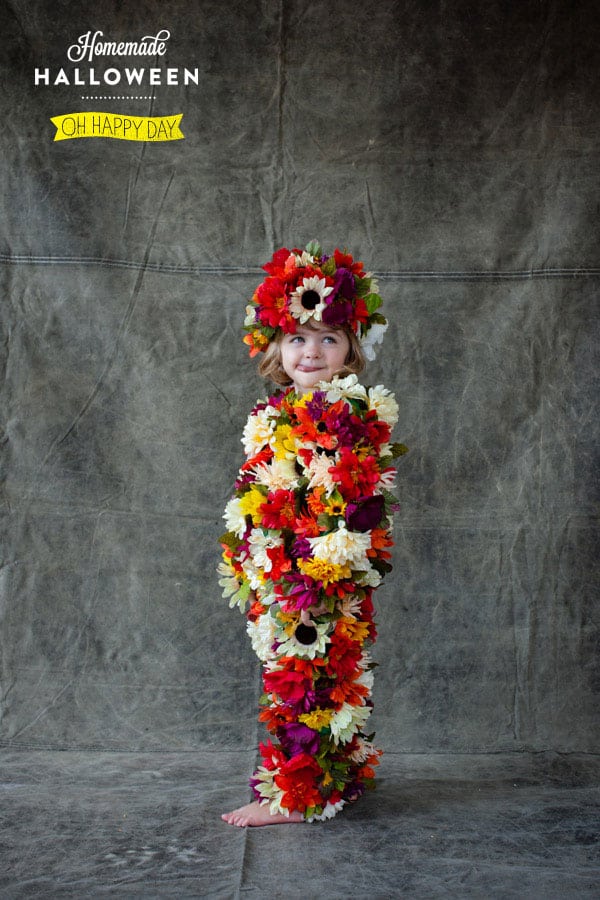 DIY Fields of Flowers (via Oh Happy Day) With some simple leggings, shirt and lots and lots of flowers and glue, you are one step away from the most unique, dazzling and pretty costume you'll ever see.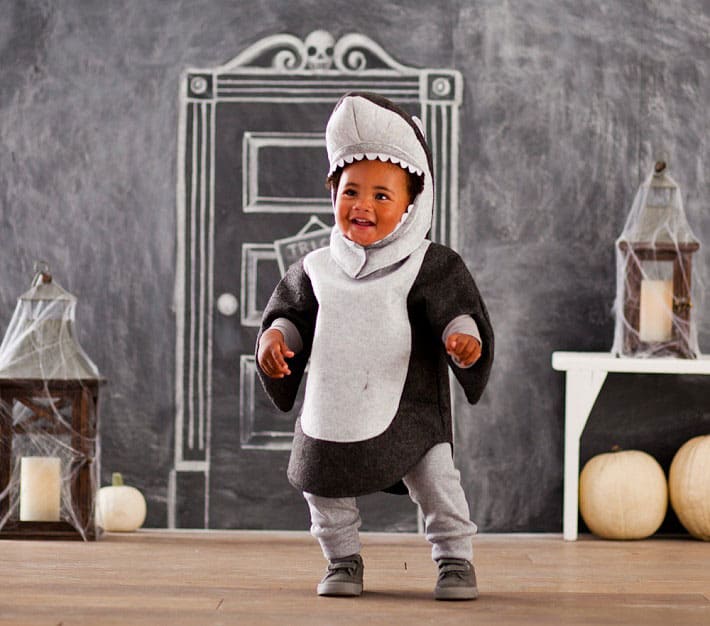 Shark $59. Not to worry, this shark won't bite but will smile back with the cutest grin instead.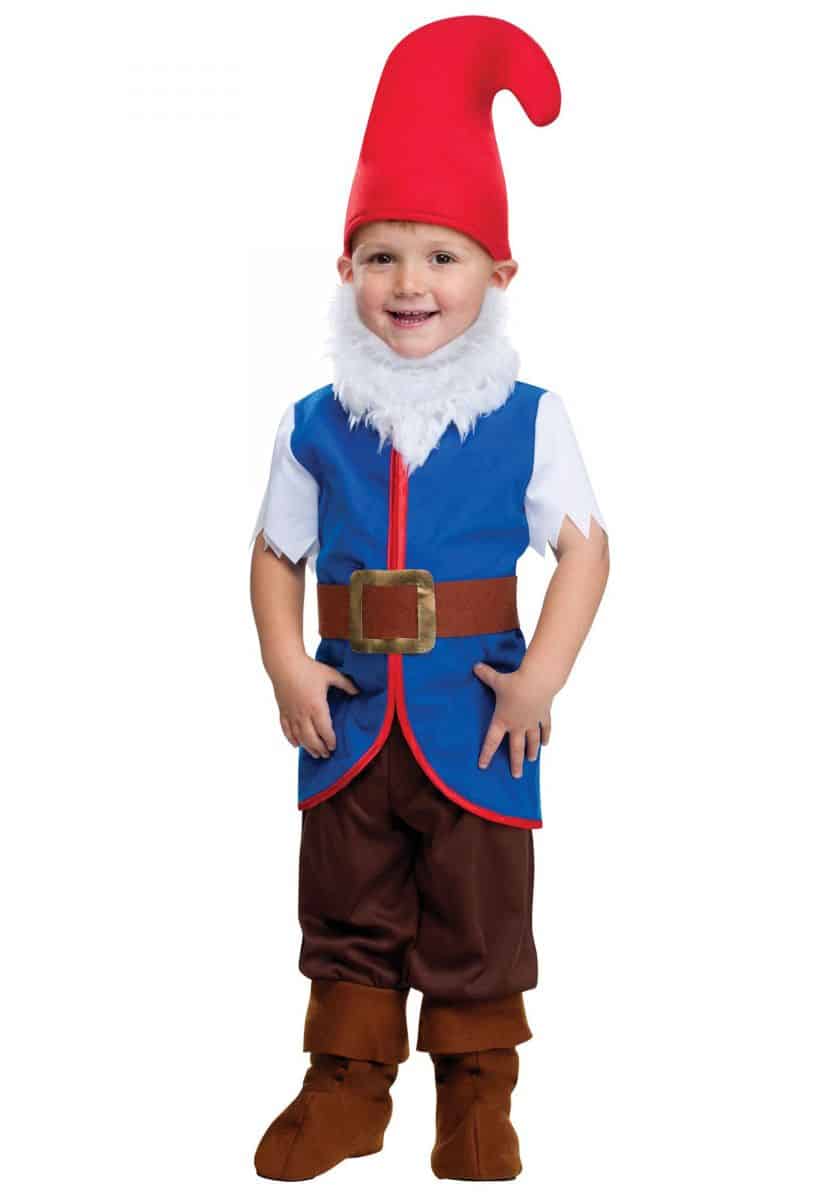 Gnome $20.78. A magical gnome to fulfill your little one's current day fairy tale.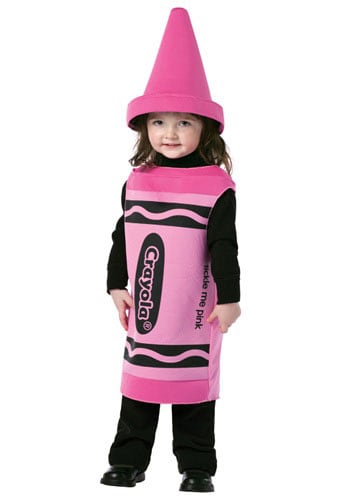 Crayon $23.99. A familiar art tool kids will recognize and get a kick out of dressing up as.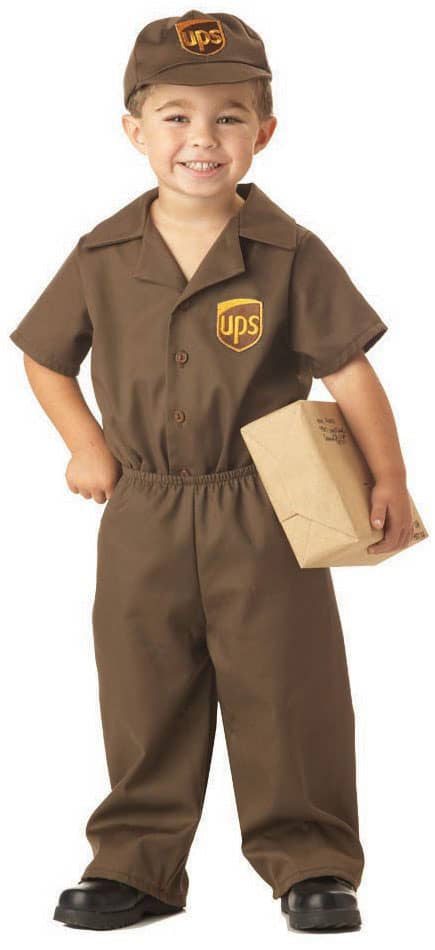 UPS Guy $23.19. I don't know about you but both my kids get so excited to see our UPS delivery guy – so much that I know they'd be thrilled to dress up as one!