I recently tried some "Aussie Bites" from a local coffee shop and the kids thought they were so good (myself included) that I wanted to recreate them at home. Aussie Bites are similar to a granola bar muffin. Not as cakey, but softer than a granola bar. I love the texture, crunch and flavors on these and the miniature size is perfect for a quick snack, or stuffing a couple in the lunch bags.
Plus, they're fun to make with the kids! See how below in our next Cooking With Kids post.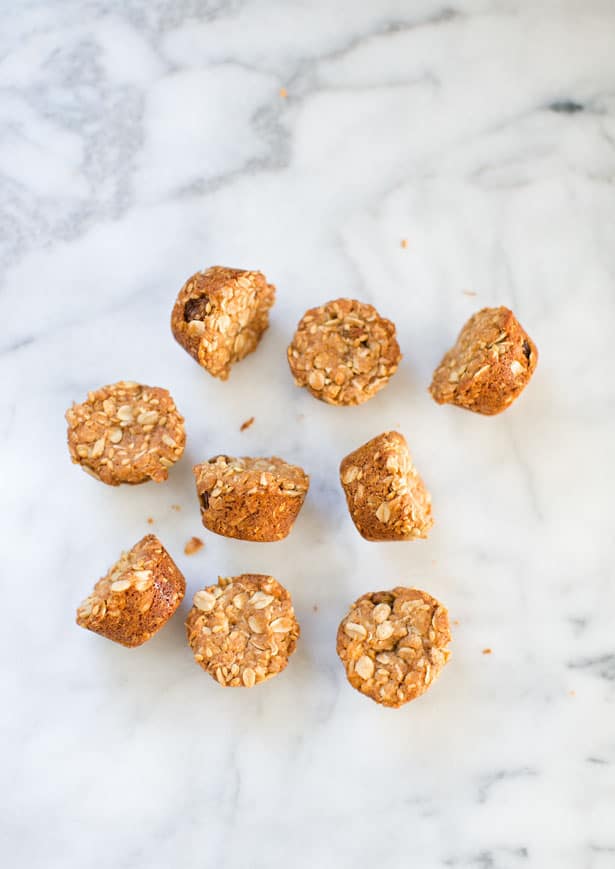 Aussie Bites (A.k.a Granola Bite Muffins) – Ingredients:
1 cup whole wheat flour
1 1/2 cups of oats (old-fashioned)
1/2 cup brown sugar
1/2 teaspoon baking soda
1/2 teaspoon kosher salt
One stick (1/2 cup) unsalted butter, melted and cooled
1/4 cup honey
1/4 cup each of the following (sunflower seeds, flax seed, shredded unsweetened coconut, golden raisins)
Steps:
(Preheat oven to 350 degrees)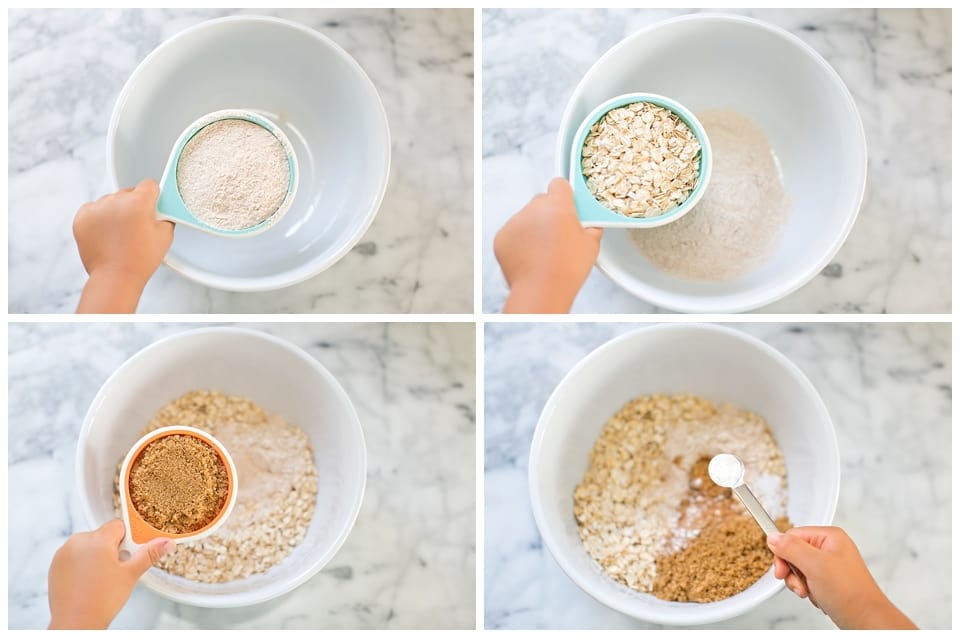 1. Add all the dry ingredients (flour, oats, brown sugar, baking soda, salt).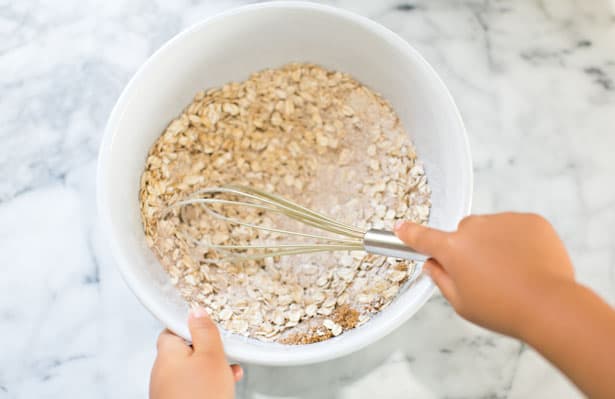 2. Whisk to stir all dry ingredients together.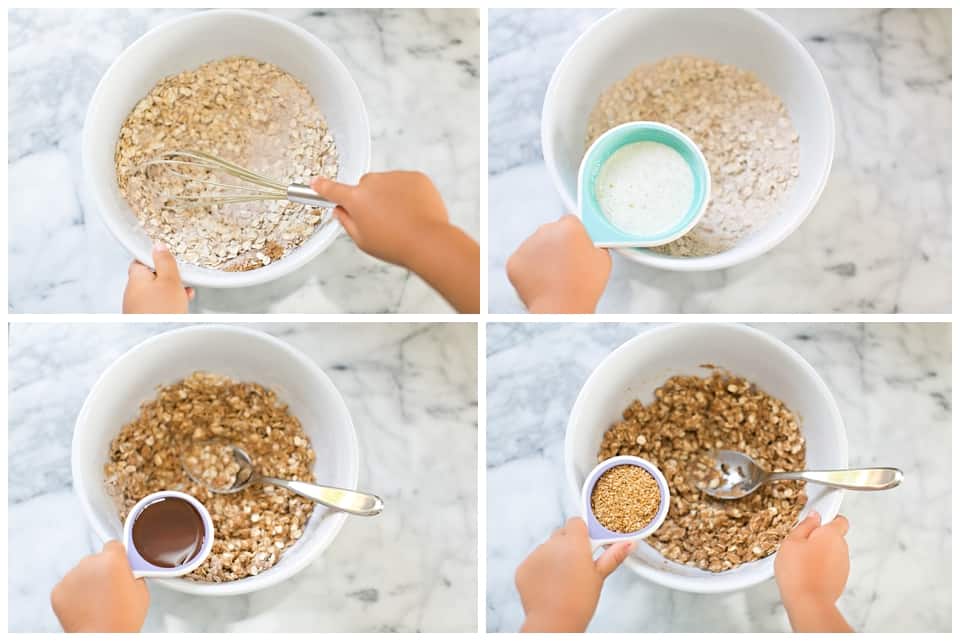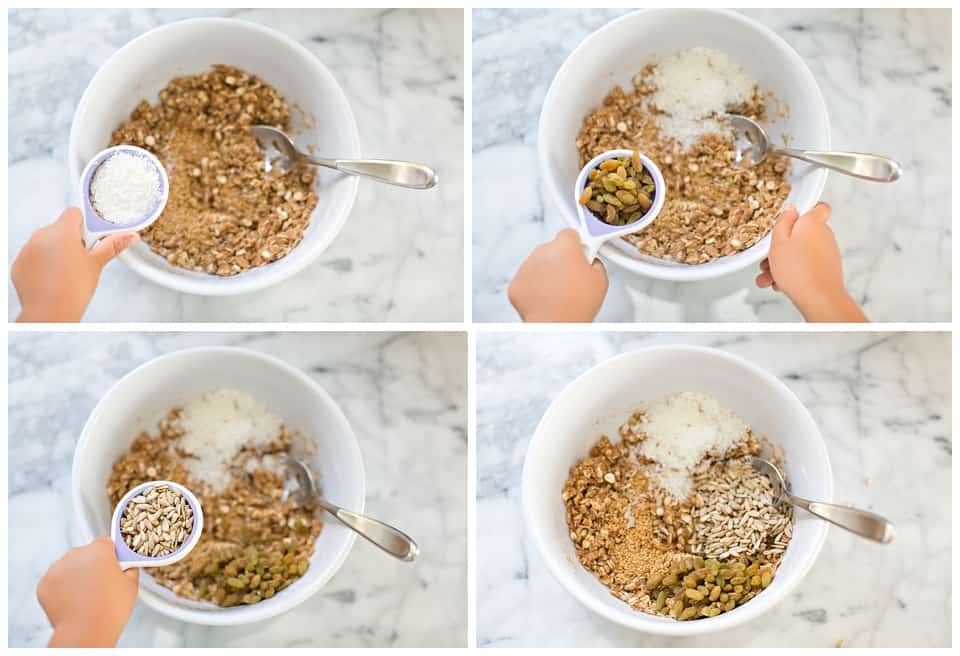 3. Add melted butter and honey. Stir to combine with dry ingredients. Then add the flax seeds, coconut, raisins, sunflower seeds. Mix until well combined. The mixture will seem a bit dry and lumpy, but that's okay.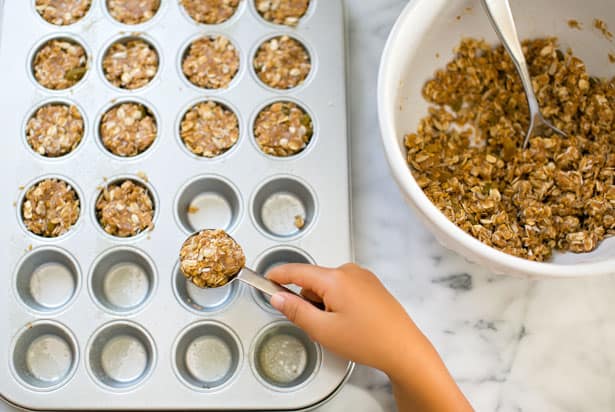 4. Ask your child to place one heaping tablespoon of the filling onto a greased mini muffin pan. Press the tops down to pack tight. Bake into preheated oven for 350 degrees for 12-15 minutes until golden brown.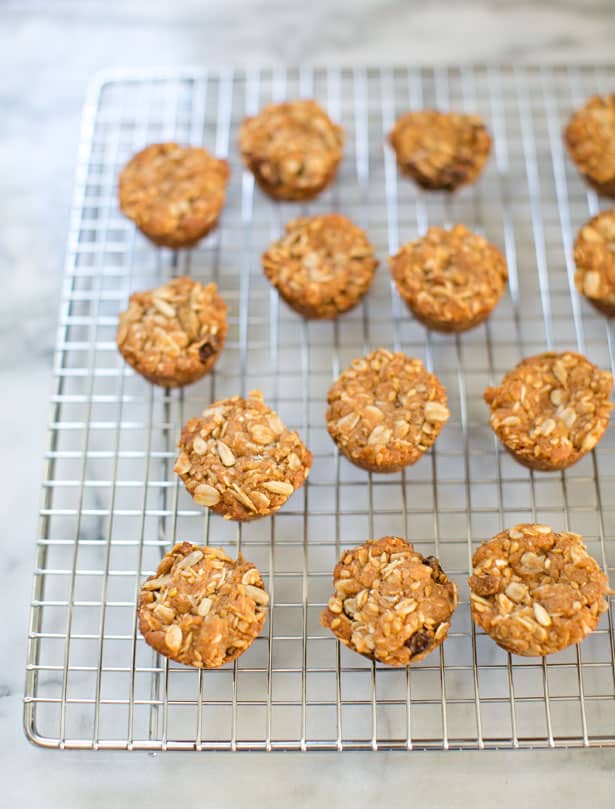 The Aussie Bites popped easily straight out of the pan.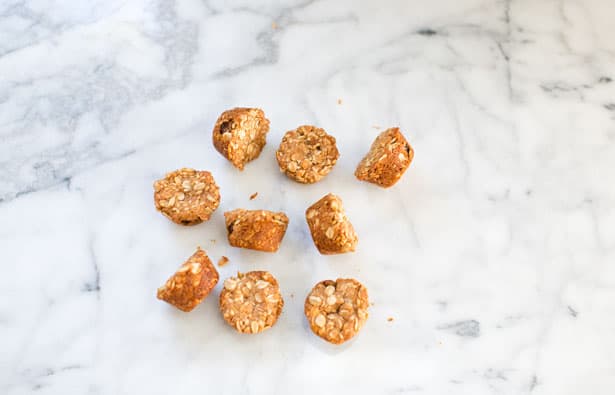 I love their tiny size which is good for a kids' snack, but don't be fooled, they pack a wallop of nutritious ingredients into a couple of bites.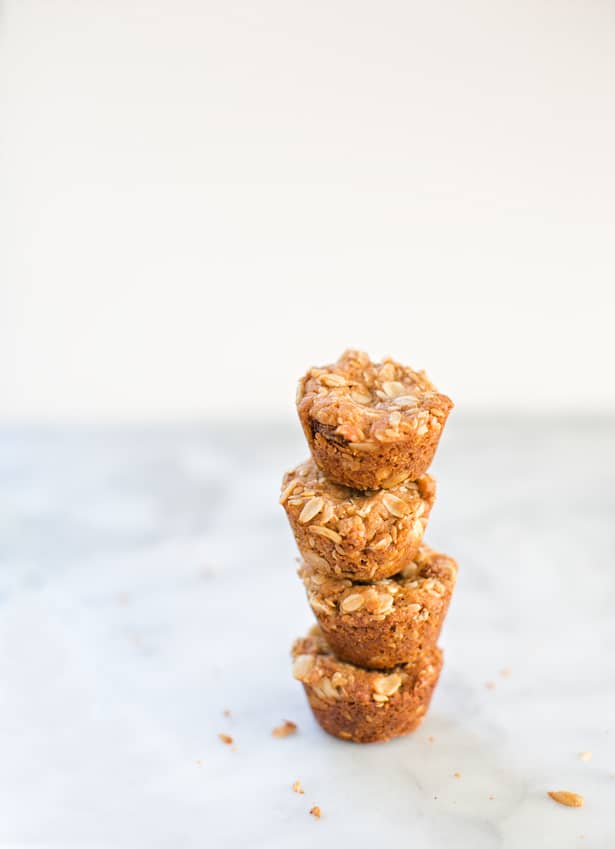 These keep quite well at room temperature in a sealed container for up to a week.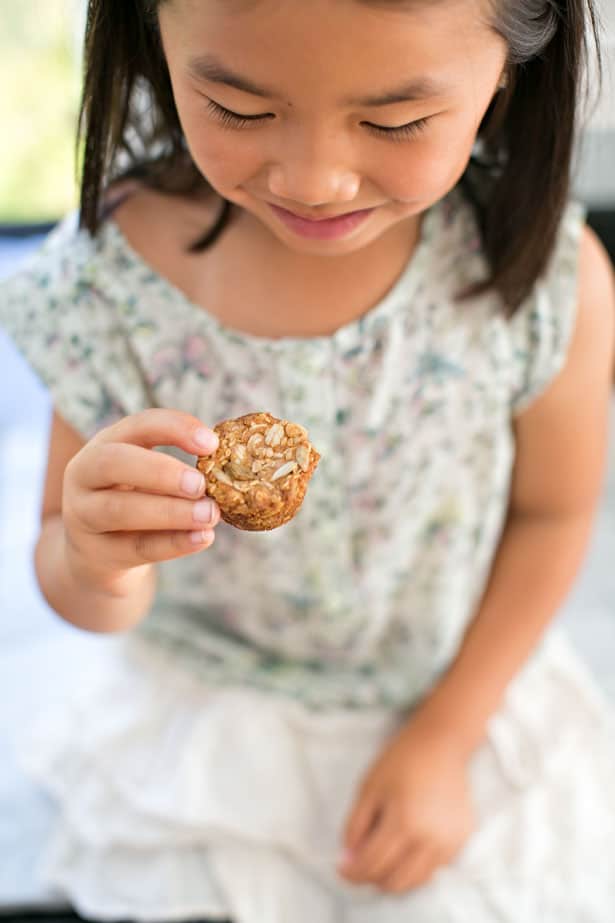 The kids absolutely loved this snack. We packed a couple in the lunch bags, and ate them as snacks. They could also be eaten for breakfast. These are softer than a granola bar, but still satisfying with a crunch from the sunflower seeds and light sweetness from the honey and brown sugar.
Do you like making granola? Take a look at these granola recipes kids will love for some inspiration.
Follow along our Cooking With Kids series for more fun recipes to make with the kids!