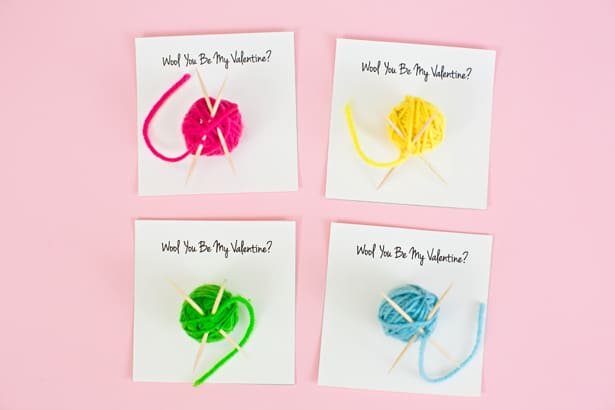 We loved our cute "Wooly Be My Valentine" pom pom favor from last year and decided to create another punny take on it, this time with a ball of yarn! We were inspired by this version and made our own colorful balls of yarn with a surprise treat inside! Find out how easy it is to make these adorable Valentine favors which are a blast for kids to unravel to find the sweet surprise inside.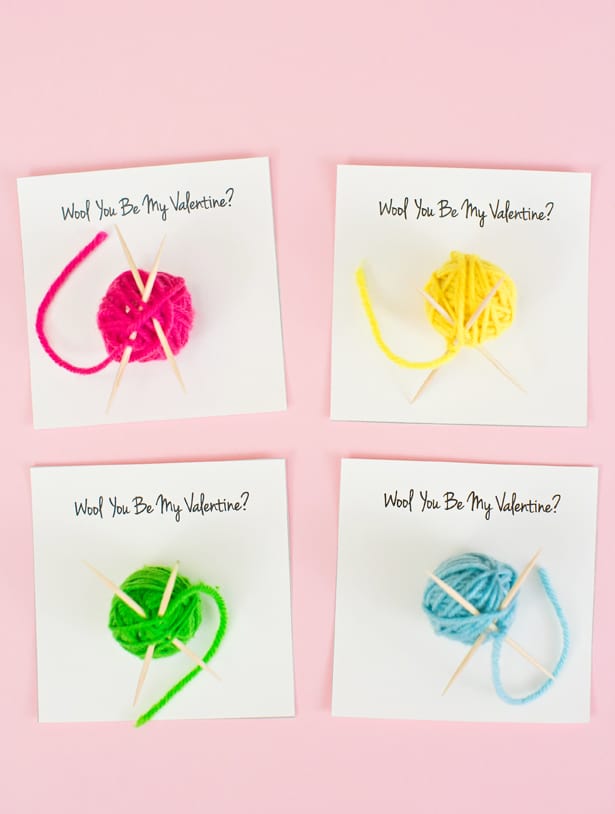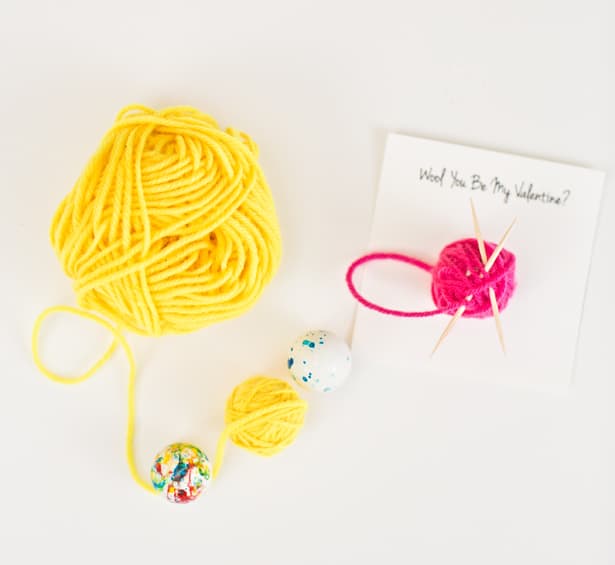 Wool You Be My Valentine Yarn Favor – Materials:
– Cardstock
– Free Printable card (download HERE)
– Yarn
– Toothpicks
– Round candy (we used jawbreakers) and plastic wrap OR alternatively use a round piece of candy that's already wrapped
– Tape
– Glue
Instructions: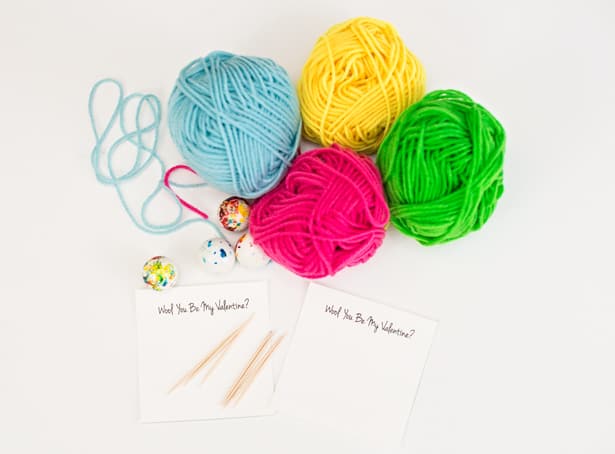 Step 1. Wrap your jawbreaker around a small bit of plastic wrap – this is just to keep it sanitary from the yarn and give it some "grip" when wrapping yarn around it. As mentioned you can use any round wrapped candies and skip this step.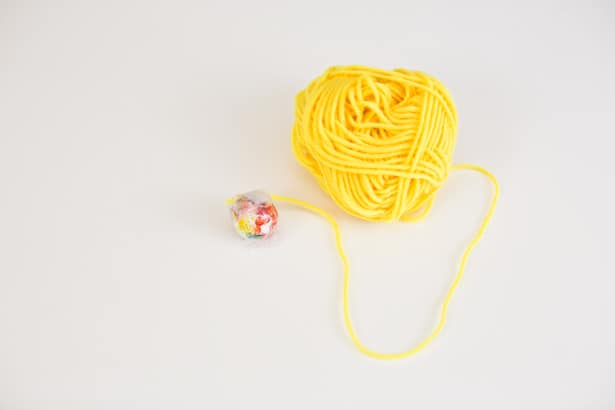 Step 2. Add a small piece of tape to secure the yarn to the candy and start wrapping tightly to create a ball of yarn.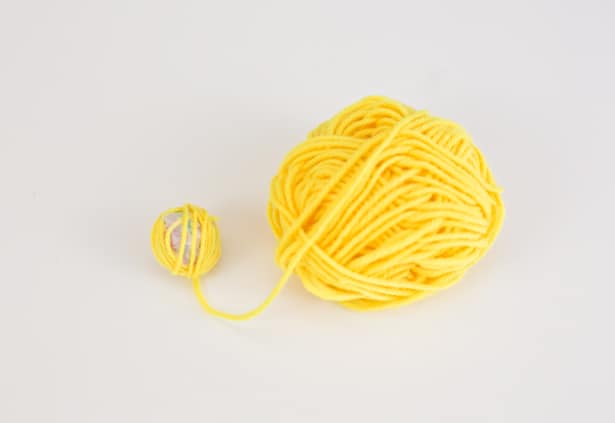 Step 3. Cut off the end of the yarn and insert one toothpick through the yarn ball, tie a loop through the end of the yarn to secure it (as shown in left pic). Then stick a second toothpick through the yarn to make an 'X' shape.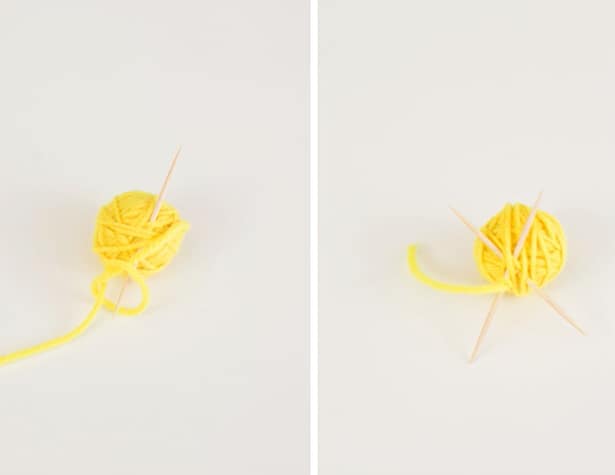 Step 3. Add a dab of glue to secure the ball to your card. You're done!
These are so fun for kids to unravel to find the hidden surprise treat inside!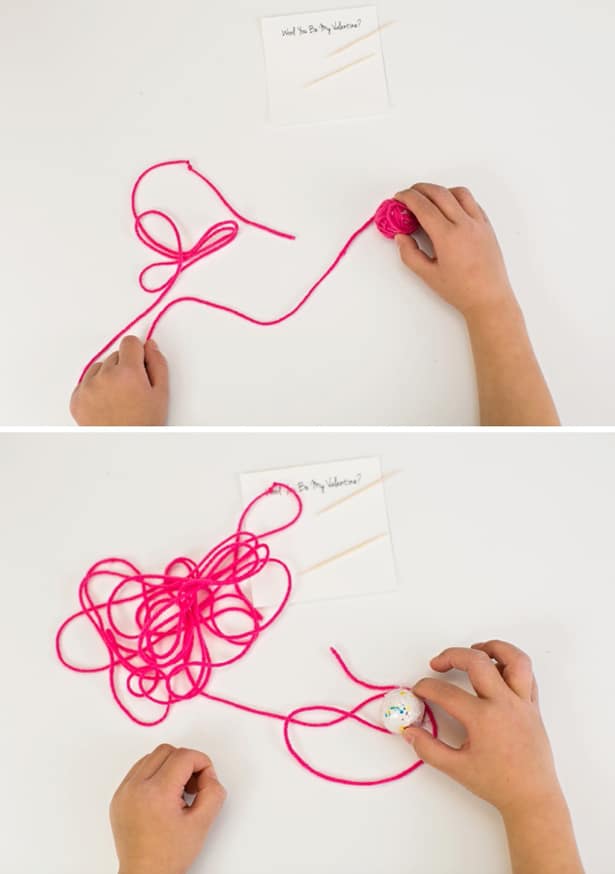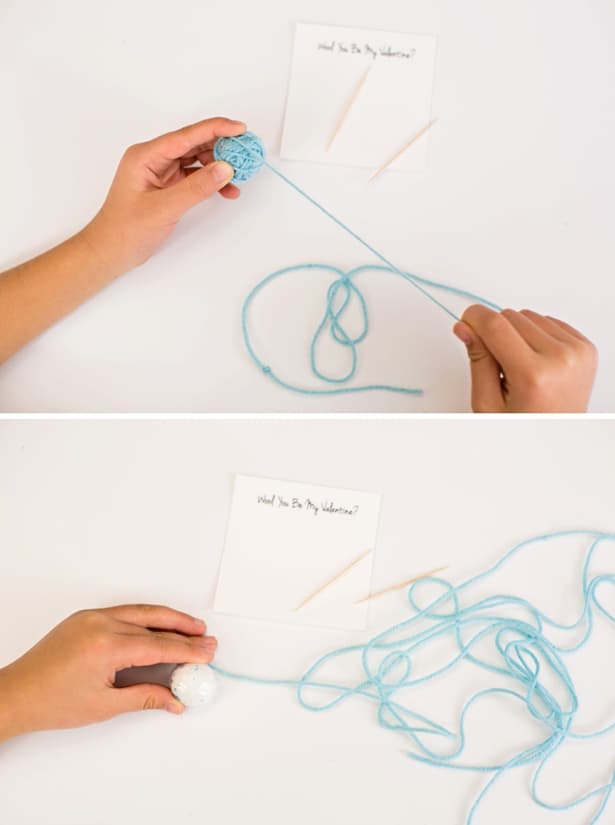 What are your favorite Valentine's favors? Check out more creative Valentine ideas for kids!
______________________________________________________________________________________________________

Disclosure: Some of the links in the post above are "affiliate links." This means if you click on the link and purchase the item, we will receive a small affiliate commission. Regardless, we give our promise that we only recommend products or services we would use personally and believe will add values to our readers.