The start of a new year always gets me motivated to eat healthier and that includes the whole family. My kids (like most) aren't huge fans of veggies, so I've had to resort to some creative measures at times. Thankfully, I'm not the only one so there's no shortage of ideas to get your kids to eat their veggies. Here are some fun ways to get kids excited about upping their green intake. What are your favorite ways to get kids to eat more veggies?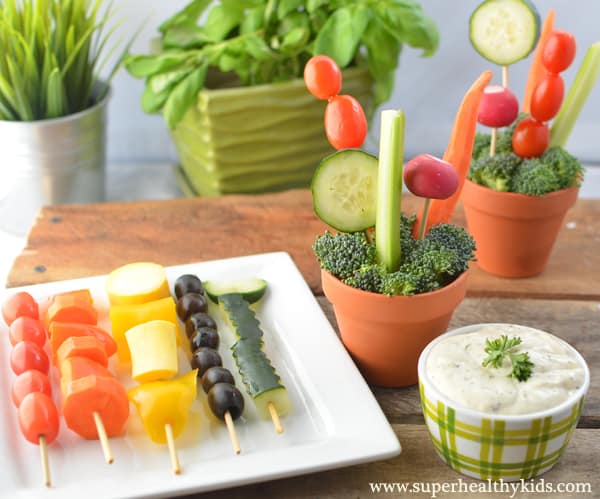 Kid-Friendly Dip (via Super Healthy Kids)
A yummy kid-friendly dip that's fun to eat with veggie flower pots and skewered veggies.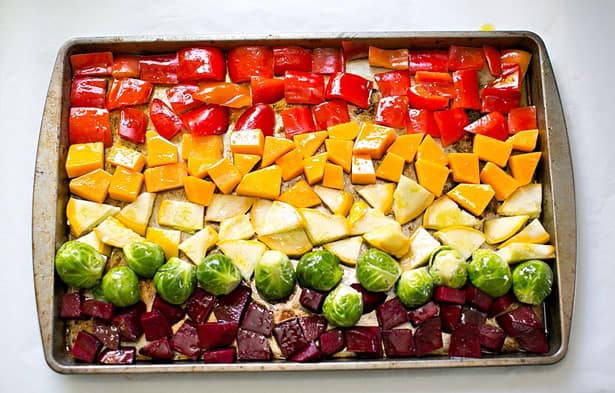 Rainbow Roasted Vegetables (via hello, Wonderful)
A bright way to try different vegetables which gets kids involved directly in preparing and cooking in the kitchen.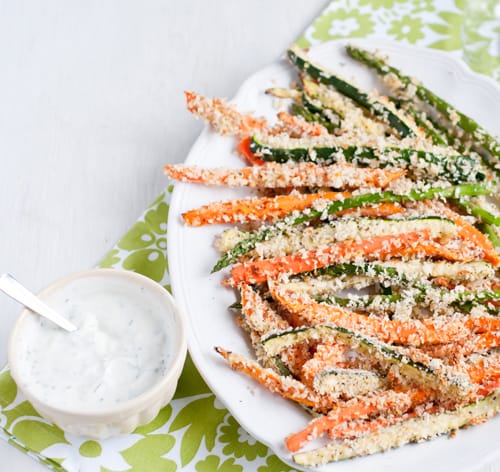 Veggie Fries (via Design Mom)
These crunchy, panko-crusted "fries" taste just like the real thing and are delicious paired with a tasty yogurt dipping sauce.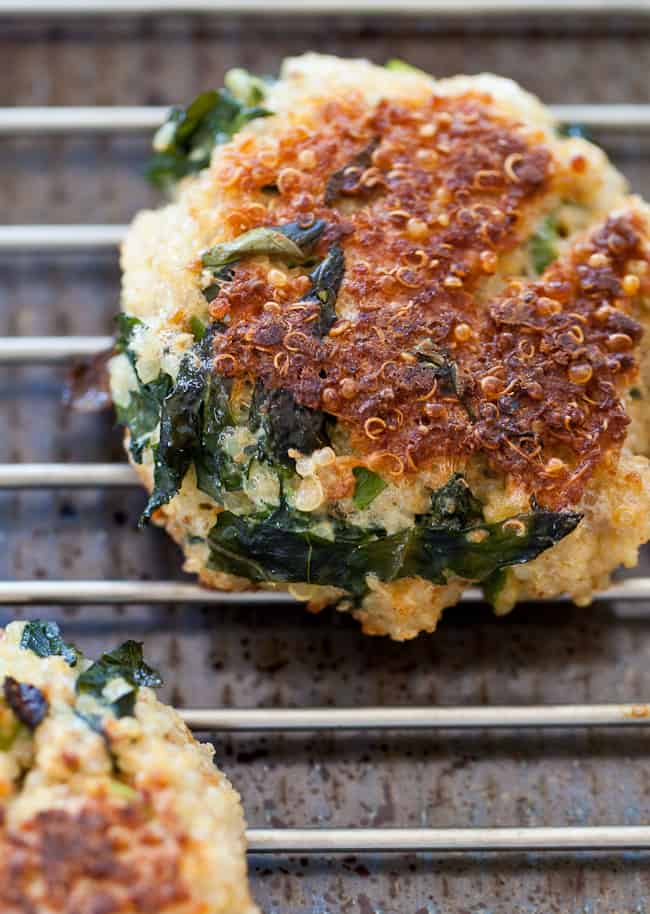 Kale Quinoa Patties (via Yummy Supper)
These easy-to-eat, hand-held patties are packed full of nutritious kale and quinoa that's filling for lunch or a healthy snack.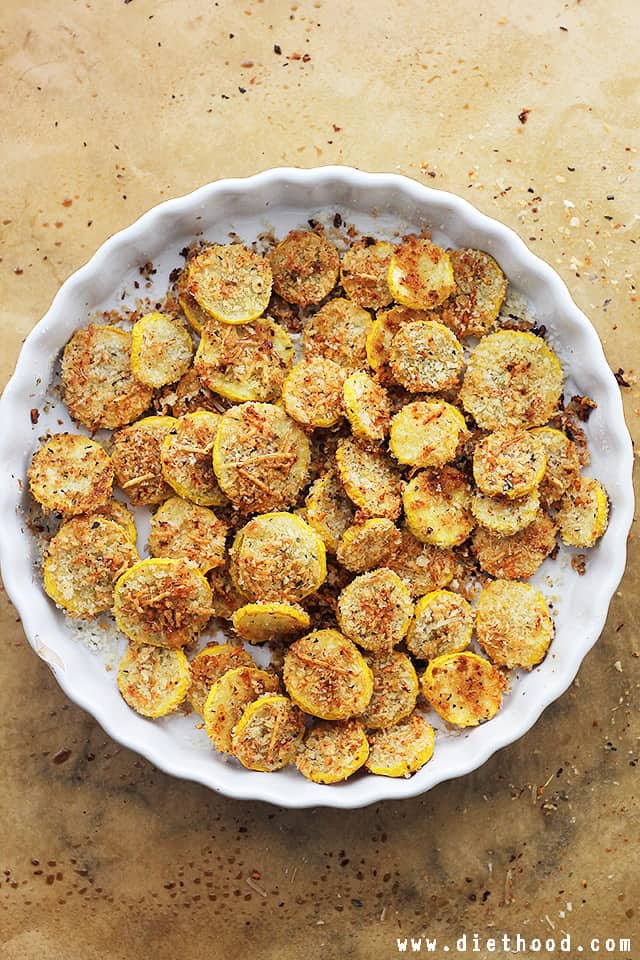 Parmesan Squash Chips (via Diethood)
Yellow squash give these "chips" a fun, bright color and are tastily prepared with parmesan and garlic.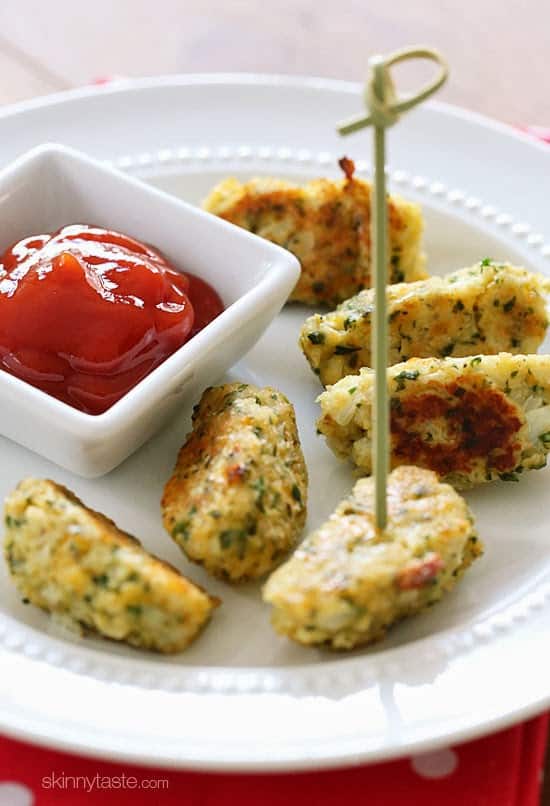 Cauliflower Tots (via Skinnytaste)
Packed with nutritious cauliflower and disguised like a Tator Tot, kids may not even realize they're eating veggies!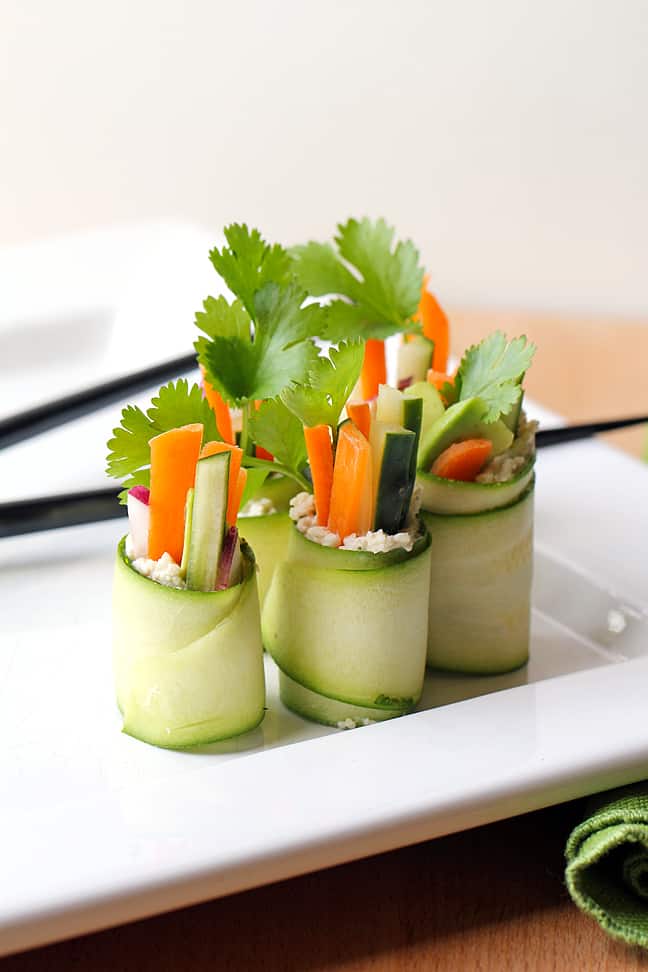 Veggie Sushi Rolls (via In Sonnet's Kitchen)
Kids love eating with their hands so give them something healthy to hold with these creative zucchini rolls you can fill with pretty much anything.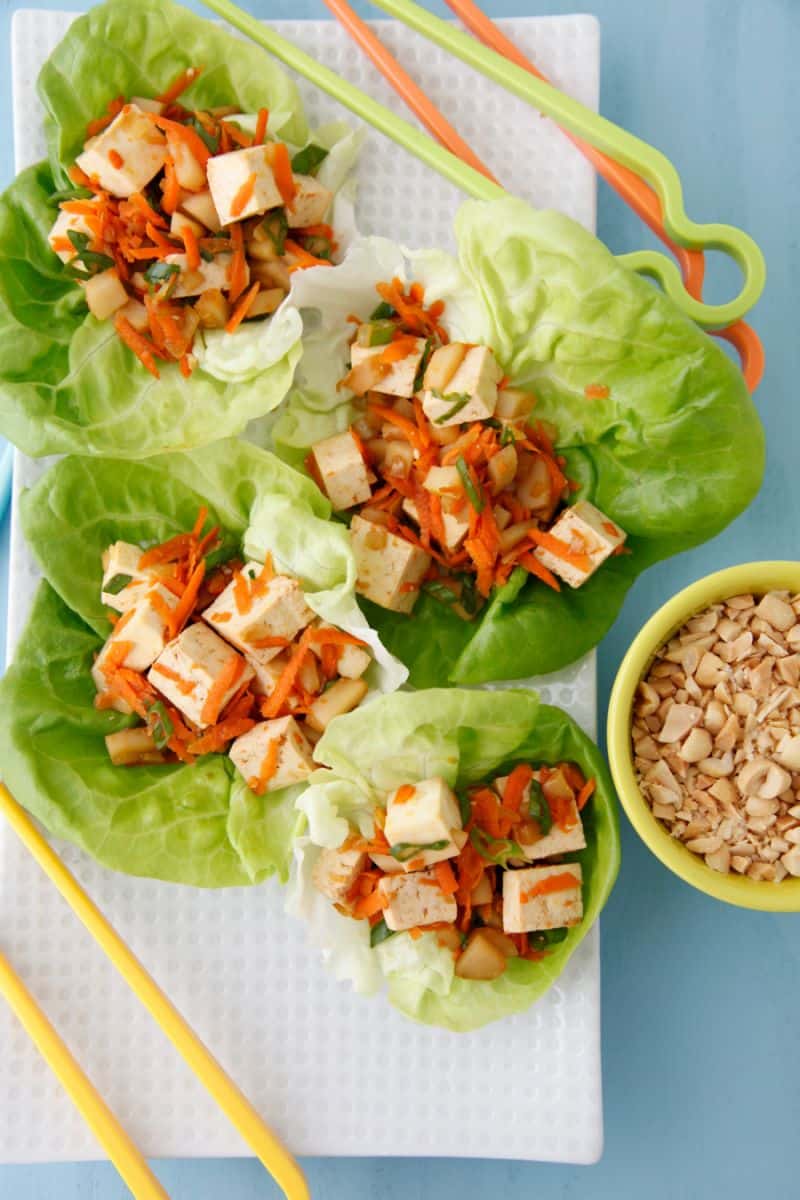 Vegetarian Lettuce Wraps (via Weelicious)
Try something different with these Asian-inspired lettuce wraps with a sweet and kid-friendly ginger sauce.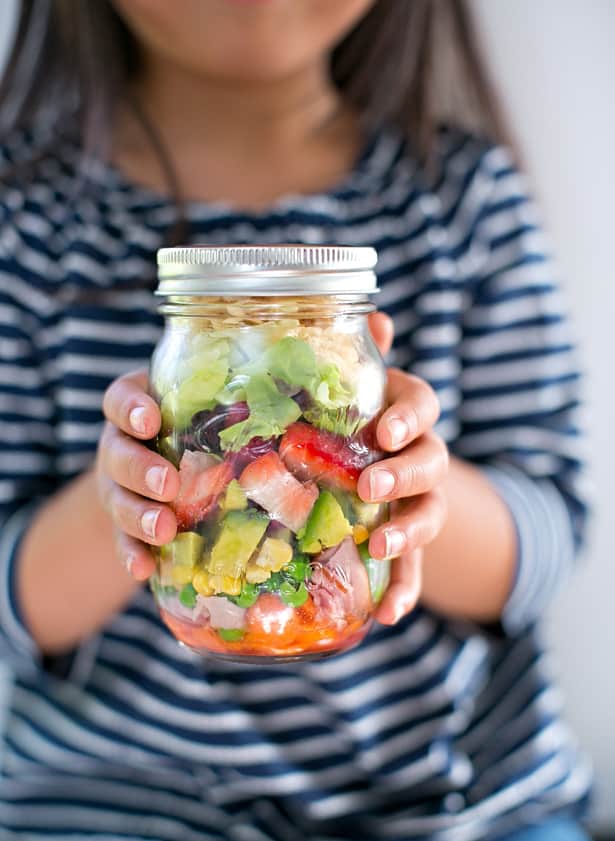 Kid-Friendly Salad In a Jar (via hello, Wonderful)
Here's a fun way to get kids to eat salad – by getting them excited about picking out the ingredients and layering it all in a jar!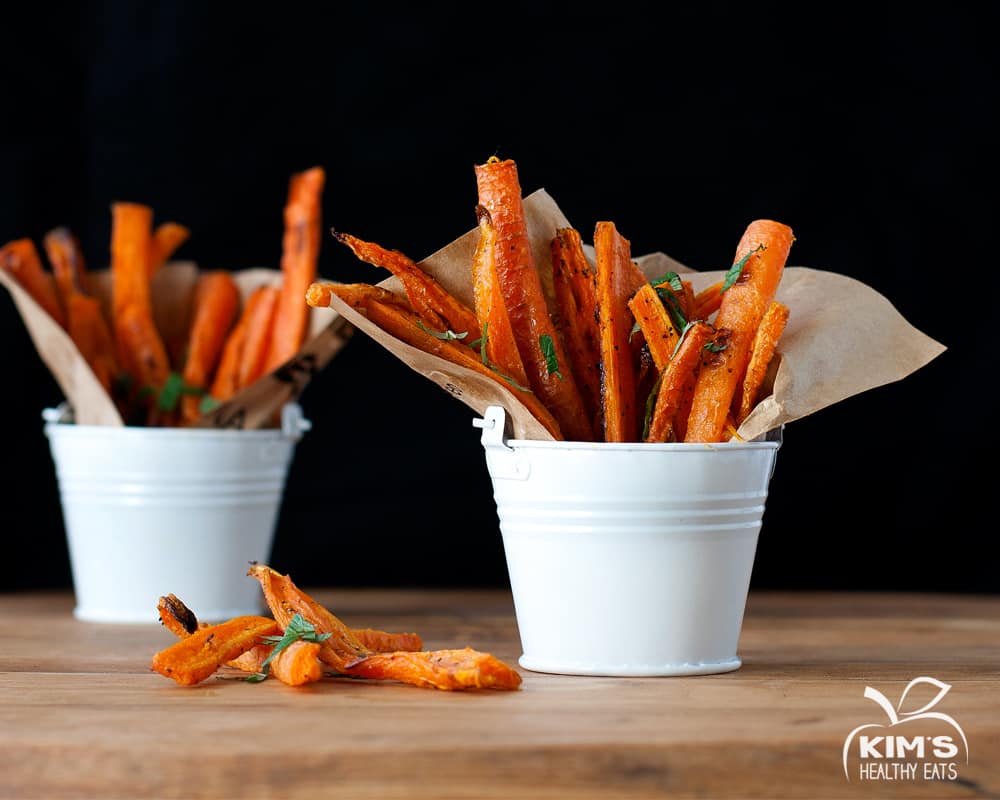 Carrot Fries (via Kim's Healthy Eats)
Cut up carrots to look like fries and bake them up for a healthy twist. These are so easy to make with a naturally sweet flavor.
Take a look at more healthy, kid-friendly recipes here! Also check out our rainbow fruit and veggie ice pops.