My kids love to build and tinker with things so I was happy to recently review this fun and engaging woodworking kit from Lakeshore Learning. This kit comes with over 80 wood pieces that fit in a handy box along with a hammer, nails, ruler, wood glue, and pencils to start building and sketching whatever your child imagines. If you need ideas, the kit comes with a booklet with models you can easily replicate – like a train, plane, house and more.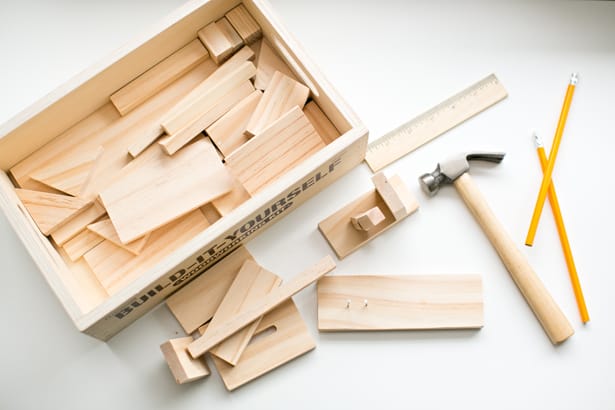 The recommended age for the kit is 5-11 years old and my kids are on the younger end (3.5 and 5.5 years), but we still found lots of ways to play with it.
For my younger child, he was fascinated with stacking blocks. And since he loves trains, I helped him build an easy one with wheel and pegs (included in the kit).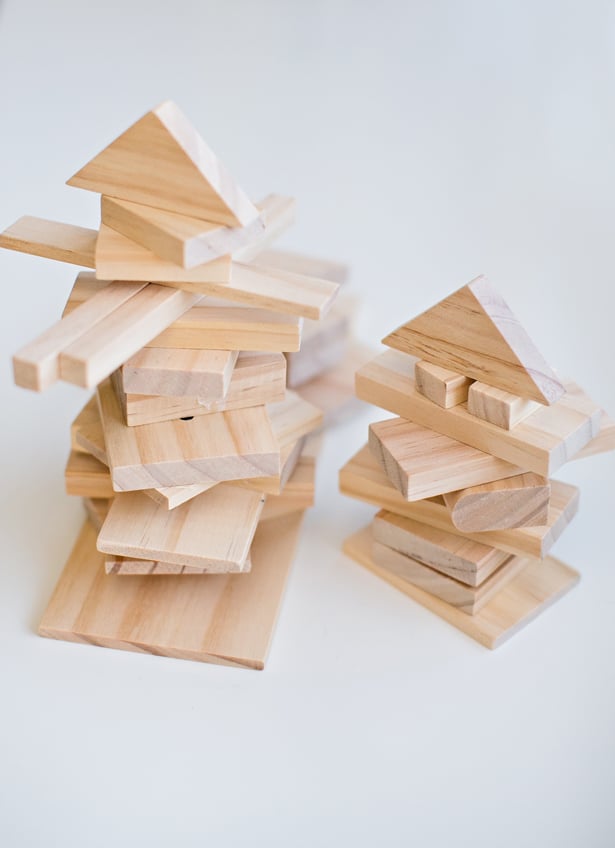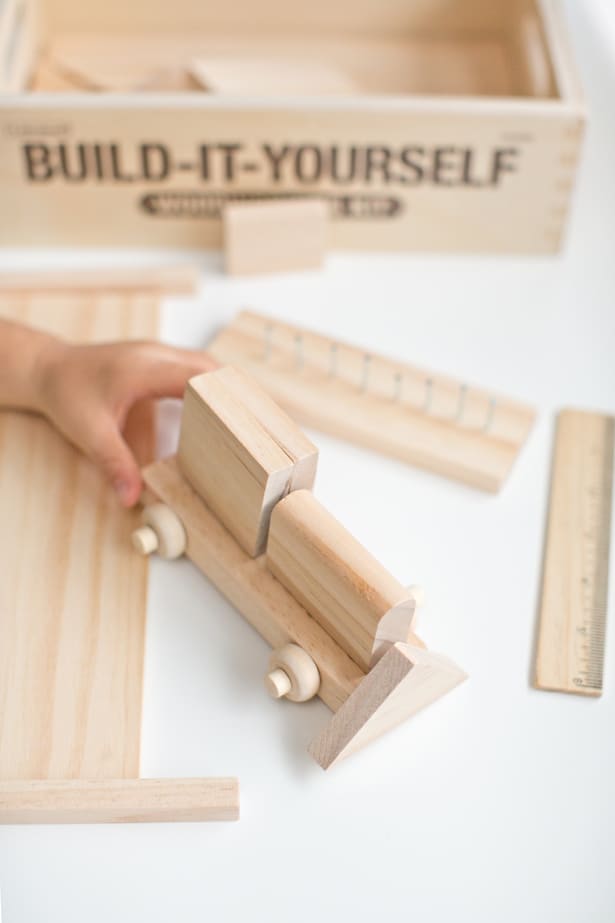 My daughter loved practicing using the hammer and nails and built herself and easy "loom" that both her and her brother were able to practice weaving yarn through. You could also make an easy geo board and thread rubber bands to practice those fine motor skills.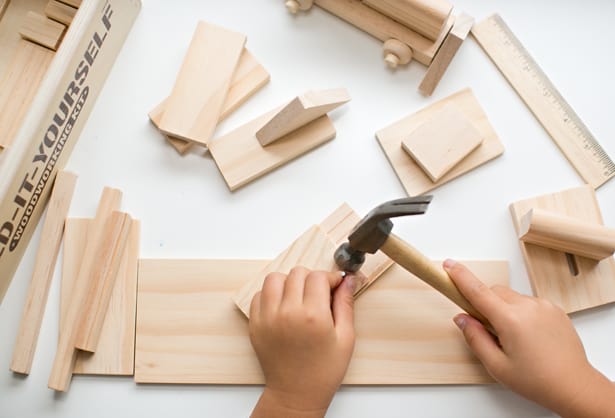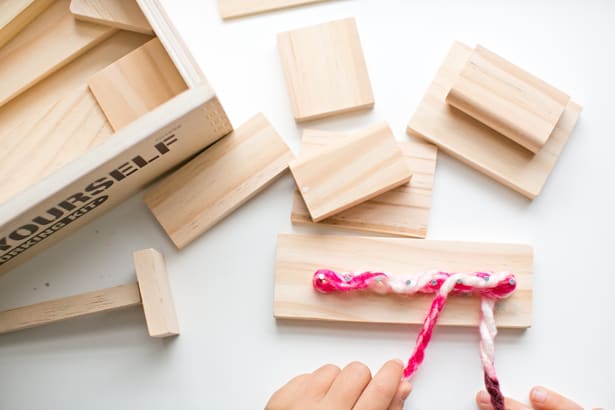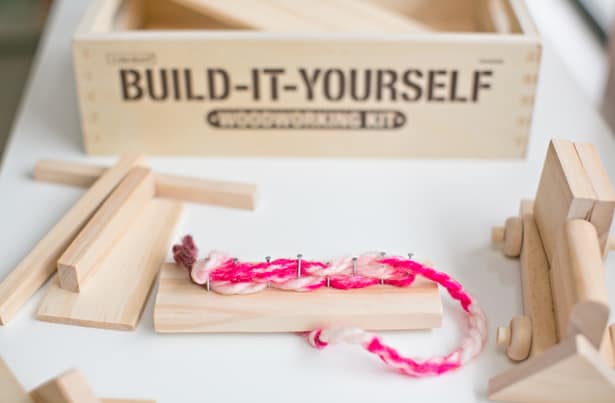 The kids also played together building an "airport" and gluing lots of wood pieces together.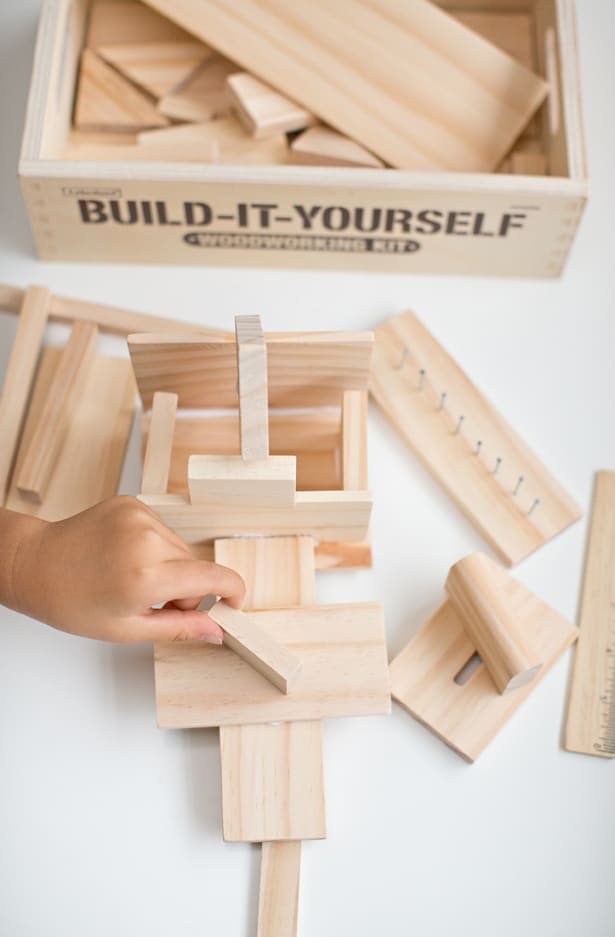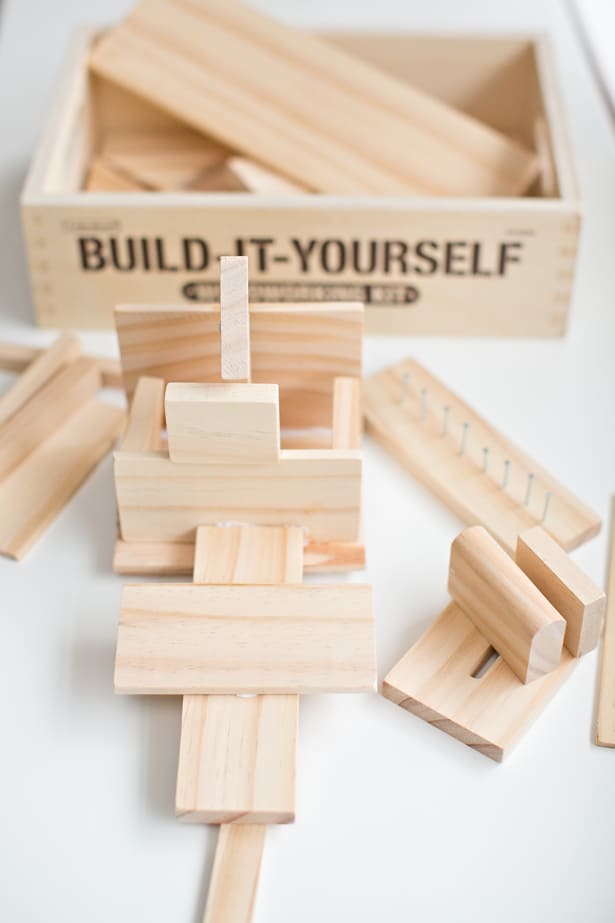 We've brought the kit out several times since the first and each time, it's been neat to see what the kids come up with. One trick we've done is to use glue dots instead of glue so you can take the pieces apart again to re-build something new. Glue dots are also easier for younger kids to handle than sticky glue, which was true for my 3 year old.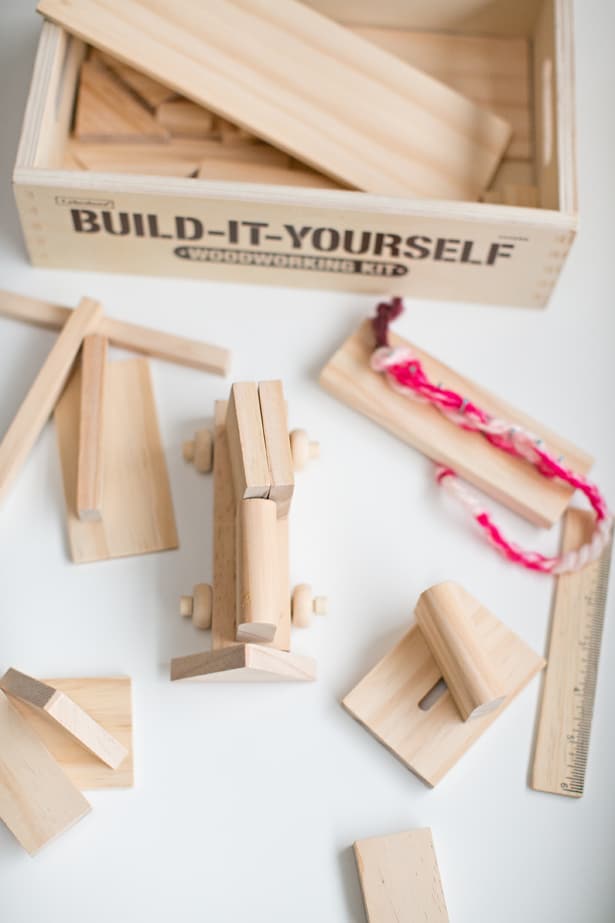 If you're looking for a holiday gift for kids that's creative with tons of open-ended and imaginative fun, take a look at the Woodworking Kit from Lakeshore Learning.
The good news is that Lakeshore Learning is giving 20% off any of their selection of fun and educational toys and games for kids through 12/31/14. Print out the coupon code and bring it to any of their retail stores or shop online with code 9504.
Thanks Lakeshore Learning, for the opportunity to review this fun kit!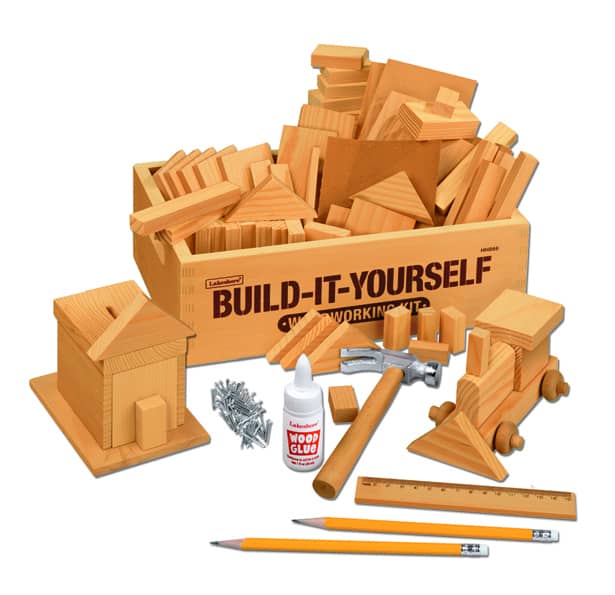 (Image credit: Lakeshore Learning)
(Note: I was provided a woodworking kit for review from Lakeshore Learning. No other compensation was provided. All opinions expressed are my own)