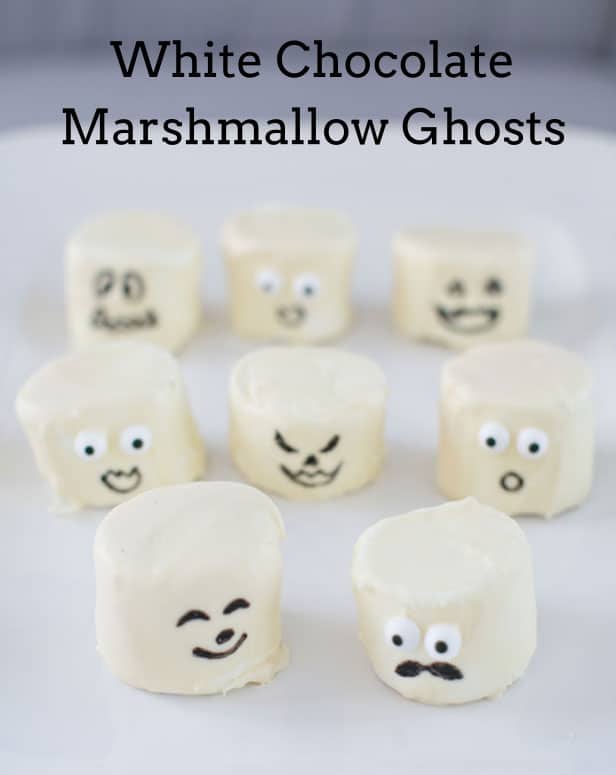 Need a quick Halloween treat to bring to a party or class? These cute marshmallow white chocolate ghosts will do just the trick. Plus they're easy enough to have children as young as preschooler participate in making.
White Chocolate Marshmallow Ghosts – Ingredients:
(makes 10 x-large marshmallow ghosts)
1. Jumbo marshmallows (we used the Jet-Puffed brand which comes in X-Large size but you could also use regular size marshmallows)
2. 11 oz. bag of white chocolate chips
3. 1 Tablespoon of vegetable oil
4. Toothpicks
5. Parchment paper
7. Googly Eyes (optional – we already had these on hand for the mummy hot dogs we made so just added them for fun)
Instructions:
1. Place white chocolate chips in a microwave proof bowl. Add 1 Tablespoon of vegetable oil (this is to help keep the melted chocolate nice and smooth).
3. Microwave in 30 second intervals and stir in between each heating until chocolate is nicely melted, velvety and smooth.
4. Place your large marshmallows on a baking pan lined with parchment paper and insert one toothpick in the center of each marshmallow.
5. Dip the sides and top of each marshmallow until coated (don't bother with the bottom since it won't' be seen when upright, but that is up to you).
6. It helps to have a butter knife handy to help smooth down the sides if the chocolate coating is too thick
7. Carefully place on top of baking sheet and take toothpick out (attach googly eyes if you have them)
8. Refrigerated for 20-30 minutes until chocolate is hard
9. Have fun decorating faces with your black edible marker!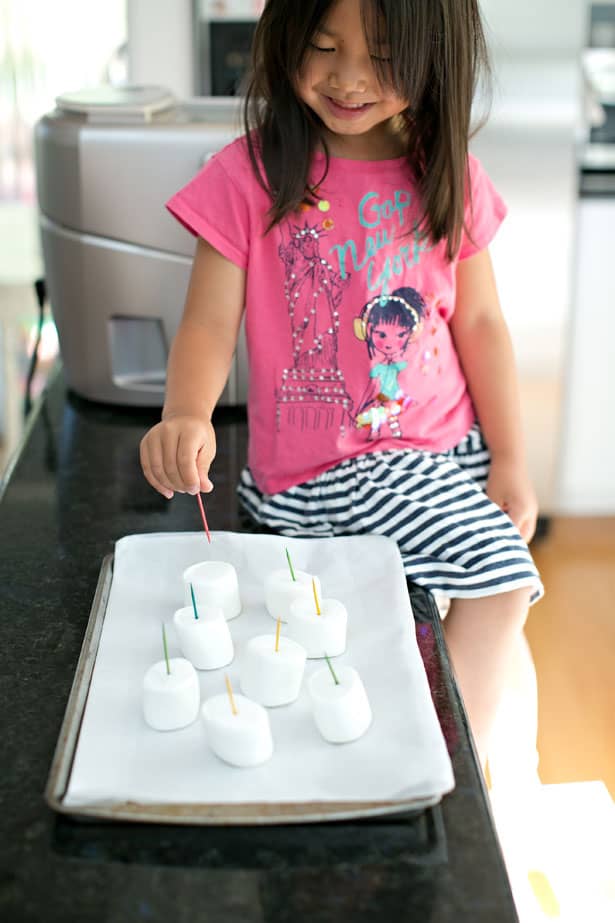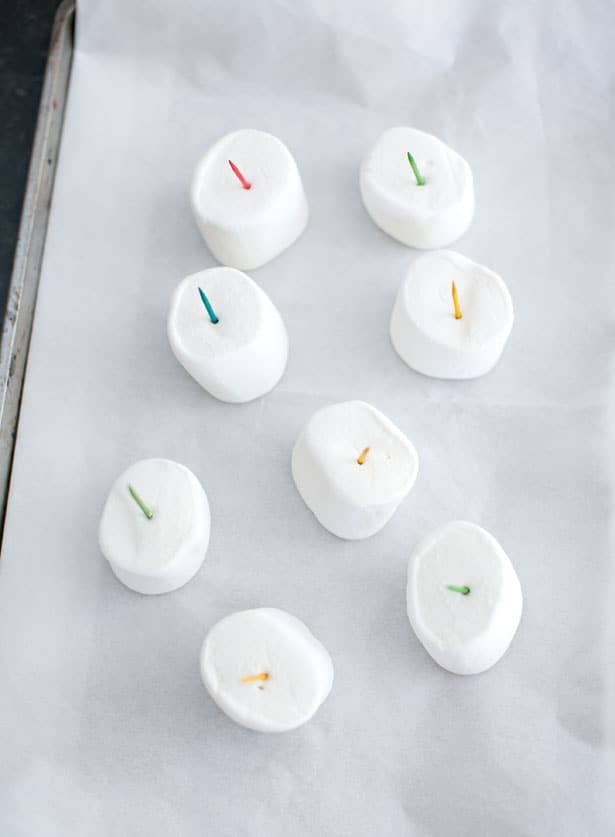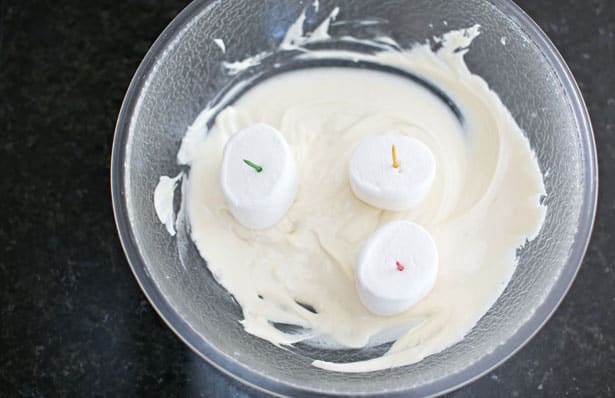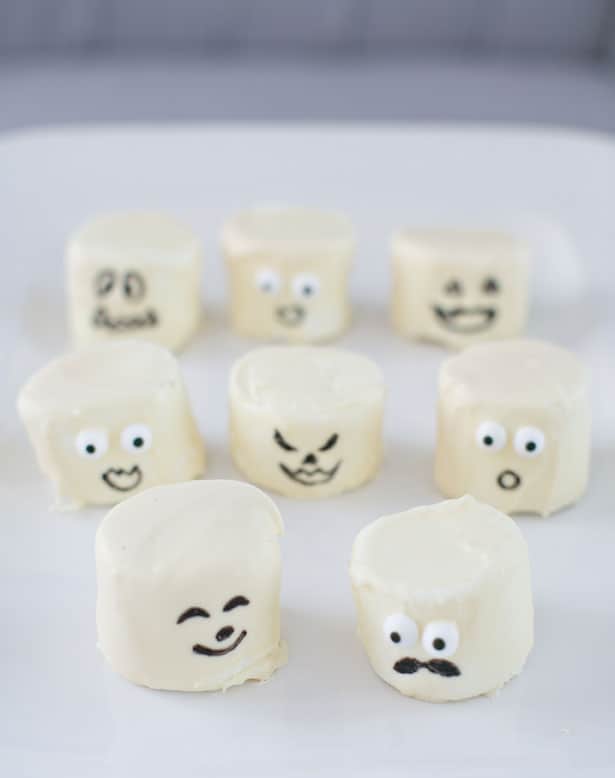 For more inspiration, check out our list of 15 Simple and Cute Halloween Treats.
Do you have any cute and quick halloween food ideas you stand by?
______________________________________________________________________________________________________

Disclosure: Some of the links in the post above are "affiliate links." This means if you click on the link and purchase the item, we will receive a small affiliate commission. Regardless, we give our promise that we only recommend products or services we would use personally and believe will add values to our readers.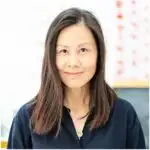 Agnes Hsu is a mom of three and has been inspiring parents and kids to get creative with easy activities and family friendly recipes for over 10 years. She shares her love for creative play and kids food to her 2MM+ followers online. Agnes' commitment to playful learning and kindness has not only raised funds for charity but also earned features in prestigious nationwide publications.