My kids love grilled cheese but I like to try and mix up it up so they're not only eating cheese and bread. I got the idea of adding avocados and making a quick and easy guacamole hack – so easy in fact that my 2.5 year old son was able to make them almost entirely by himself. It's never too early to start cooking with your kids!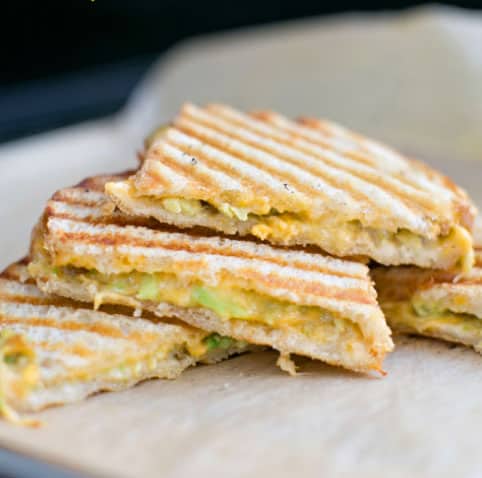 Quick Guacamole Hack Grilled Cheese Sandwich – Ingredients:
(makes 4 sandwiches)
1. 8 Slices of sourdough sandwich bread (feel free to use any type of sliced bread)
2. 8 Slices of Monterey Jack cheese (or your favorite sliced cheese)
3. 1 Avocado
4. 1-2 Tablespoons of mild salsa
5. 2 Tablespoons of melted butter
Instructions:
Help your child with these easy steps. Children older than 3 year olds should be able to do steps #1-4 by themselves with supervision.
1. Peel and mash one avocado in a bowl
2. Add 1-2 Tablespoons of salsa and mix with mashed avocado
3. Lay out slices of bread on a baking sheet and add one slice of cheese on one slice and spoonfuls of avocado mix on the other slice
4. Brush top of slices with melted butter
5. Grill on a frying pan over medium high heat or use a panini grill until cheese is bubbly and melted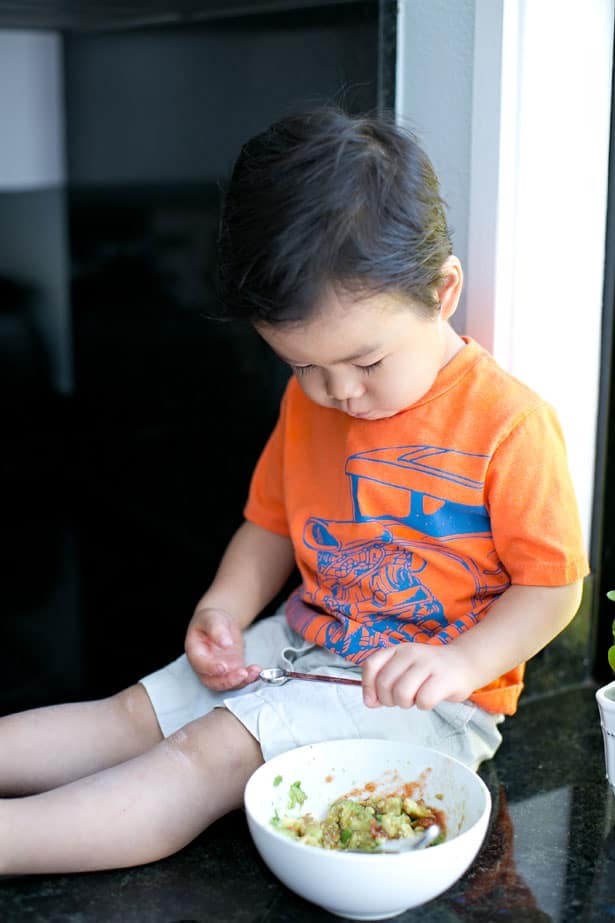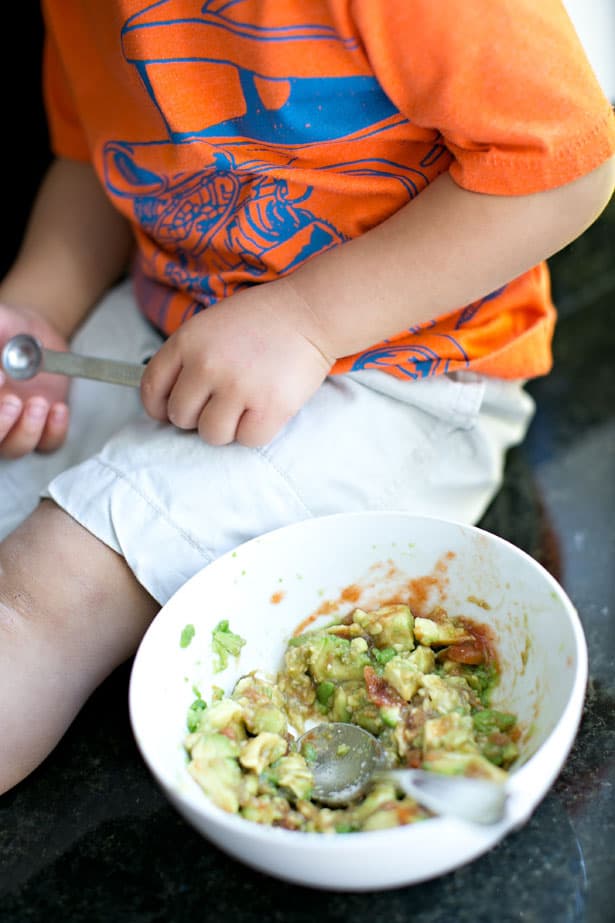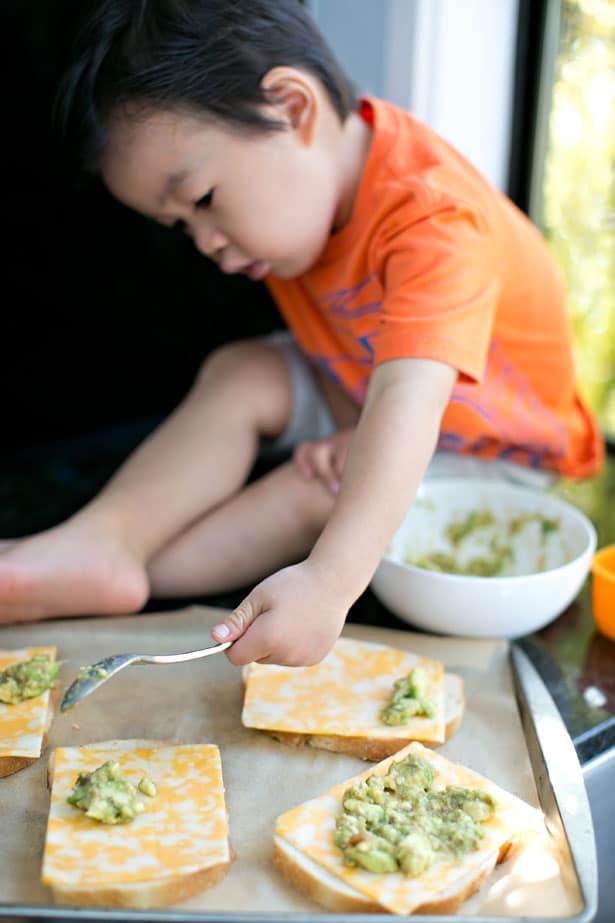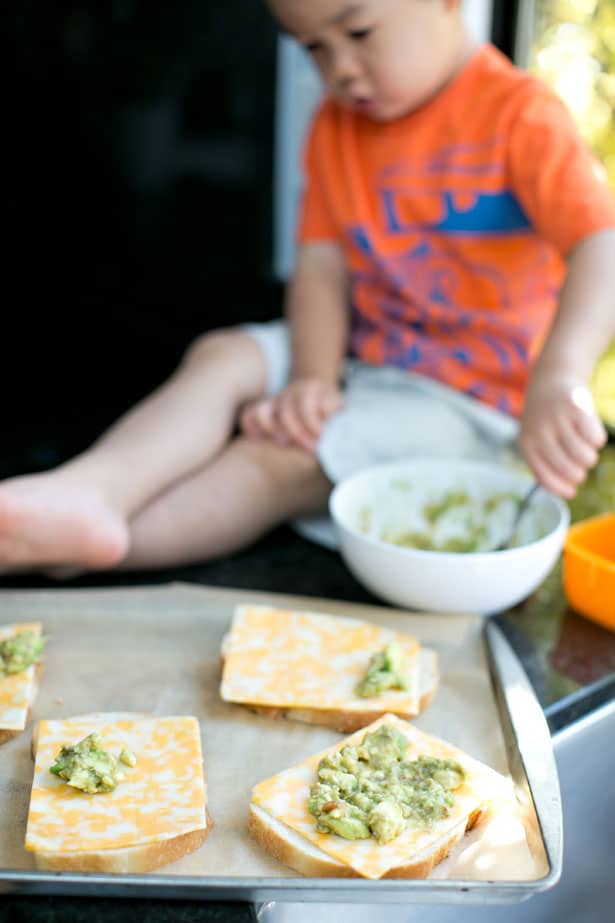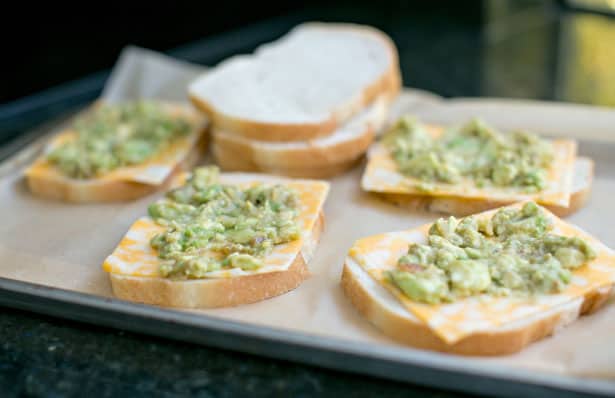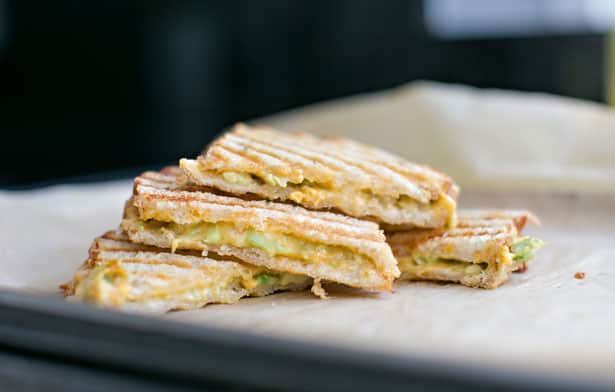 This yummy recipe took minutes to prepare and although both my kids weren't originally big fans of guacamole, they polished off an entire sandwich each! My son was very proud to have made lunch for the family.


What are some of your favorite quick and easy kid-friendly sandwiches to make?
Also see:
10 Scrumptious Twists on Classic Grilled Cheese.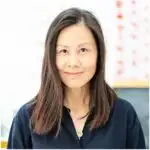 Agnes Hsu is a mom of three and has been inspiring parents and kids to get creative with easy activities and family friendly recipes for over 10 years. She shares her love for creative play and kids food to her 2MM+ followers online. Agnes' commitment to playful learning and kindness has not only raised funds for charity but also earned features in prestigious nationwide publications.