LEGO is taking over our lives (LEGO furniture! Learning activities!), and we don't mind… especially now that an intrepid Japanese designer has figured out how to make chocolate LEGO.
Akihiro Mizuuchi built these bears, who are characters from a popular Japanese TV series, out of LEGO first. Then he made molds from the LEGO bears and filled them with chocolate.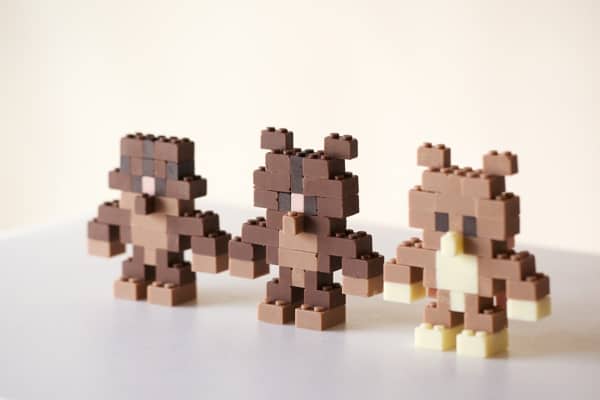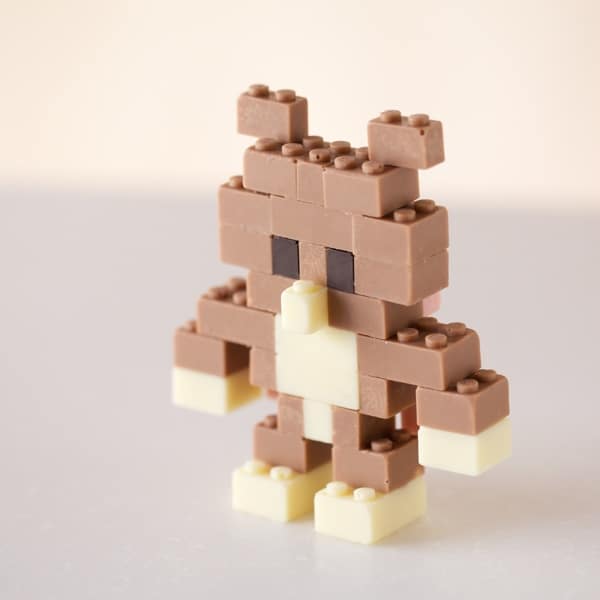 The results, Dezeen Magazine says, are so detailed that you can even see the LEGO logo on the chocolate.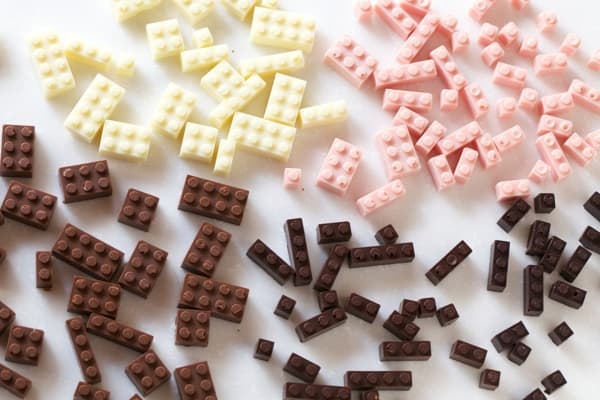 Mizuuchi's other creations are more technology based – nerds will get a kick out of this love letter that he wrote entirely using HTML. But if the viral success of these chocolate LEGO bears is any measure, some of the best designs are those that you can hold in your hand. Or melt in your mouth.
(via Red Tricycle)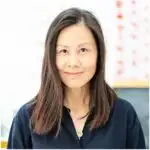 Agnes Hsu is a mom of three and has been inspiring parents and kids to get creative with easy activities and family friendly recipes for over 10 years. She shares her love for creative play and kids food to her 2MM+ followers online. Agnes' commitment to playful learning and kindness has not only raised funds for charity but also earned features in prestigious nationwide publications.