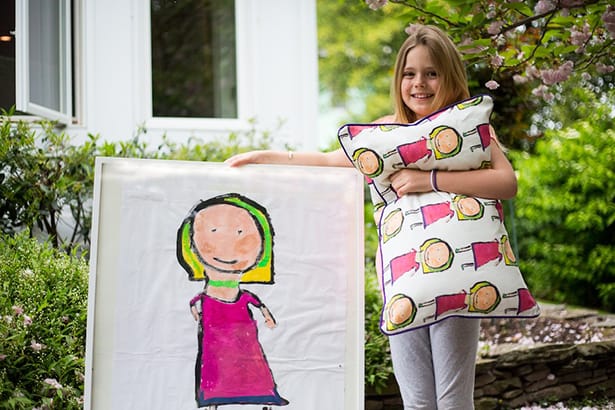 Let Mira Jean Designs turn your child's artwork into beautiful custom fabrics, decorative pillows and organic throws.
We love celebrating kids' artwork and turning it into something beautiful and functional to enjoy year-round. Let us turn your paintings into custom fabrics, decorative pillows and throws.
Artisan Throws in 100% Organic Cotton Knit – Available in any of our watercolor textile designs, these lightweight and generously sized throws are available in both Standard (Twin) and Queen sizes. Machine washable, this luxurious organic cotton softens more after each wash.
A wonderful, lightweight way to stay warm. Easily adds a touch of color to an interior space. Made in the USA.