By using this site, you agree to our Terms of Use. This post may contain affiliate links. Read our disclosure policy.
Follow us on Instagram for more fun ideas for kids!
Scroll all the way down to watch the video below to see this Tiny Baking Kit in action. Make sure to subscribe to our YouTube channel for more fun videos!
TINY BAKING KIT
Make tiny baked goods, cakes, and cupcakes with this adorable teeny Tiny Baking Kit!
Tiny food is adorable, tasty, and totally a hit right now!
Not only does this Tiny Baking Kit come with everything your child needs to create their very own tiny and tasty treats but it also makes every cupcake or cake the perfect bite-sized portion as well.
How many times have you and your child sat around and had a tea party, just wishing that you could find something as tiny and delicate as the teacups that you were drinking out of? Now that this baking kit exists, the next teatime is going to be so much fun!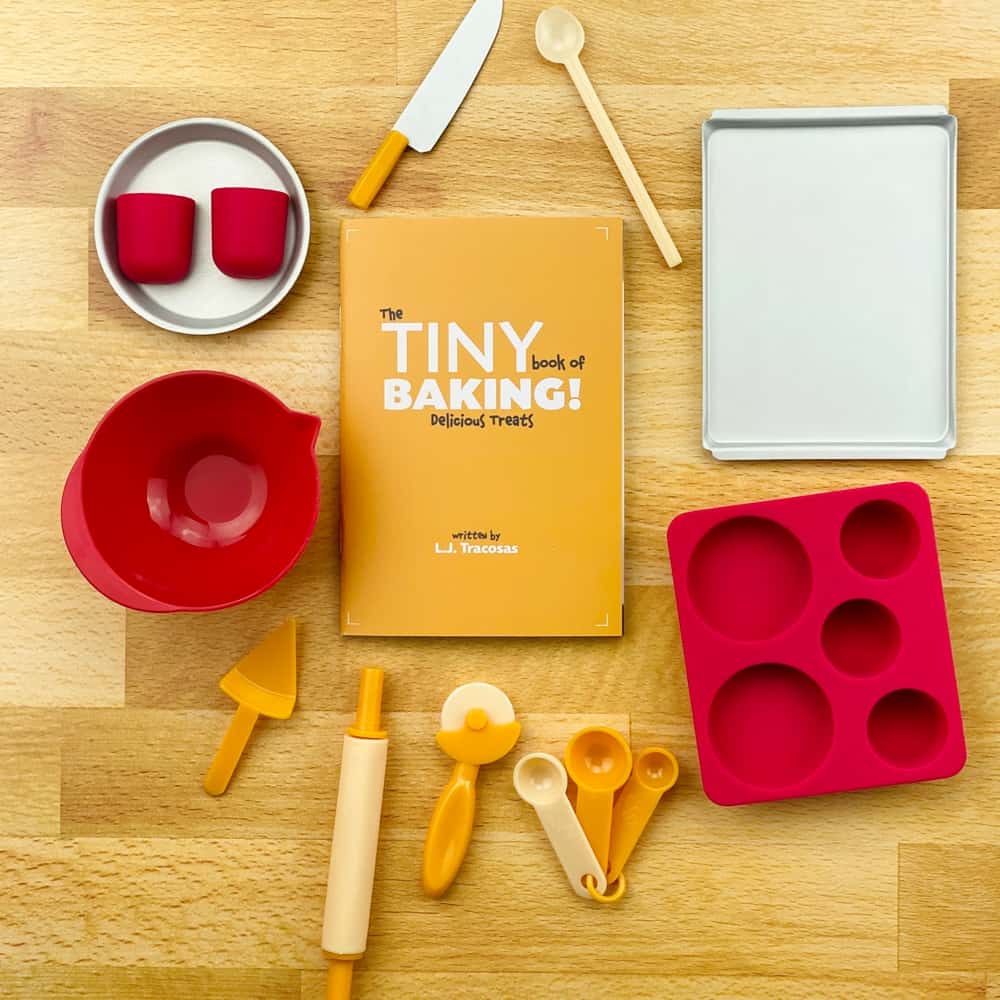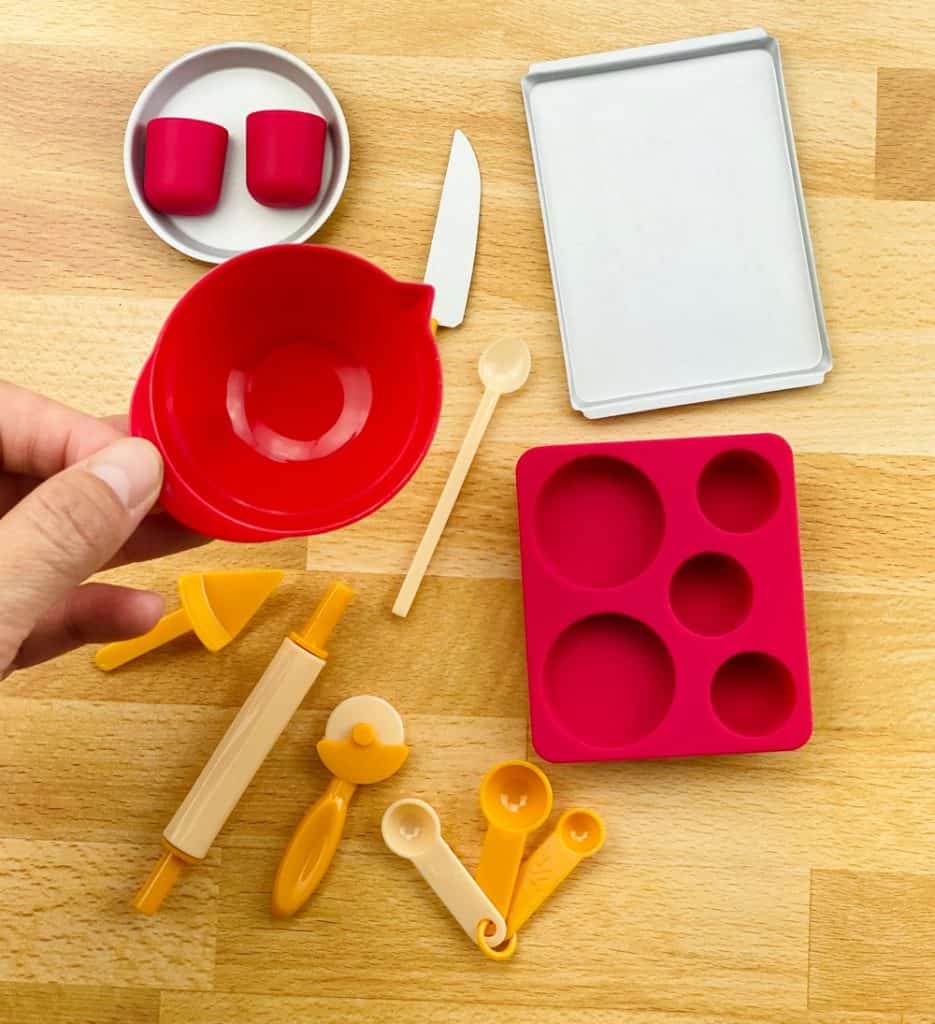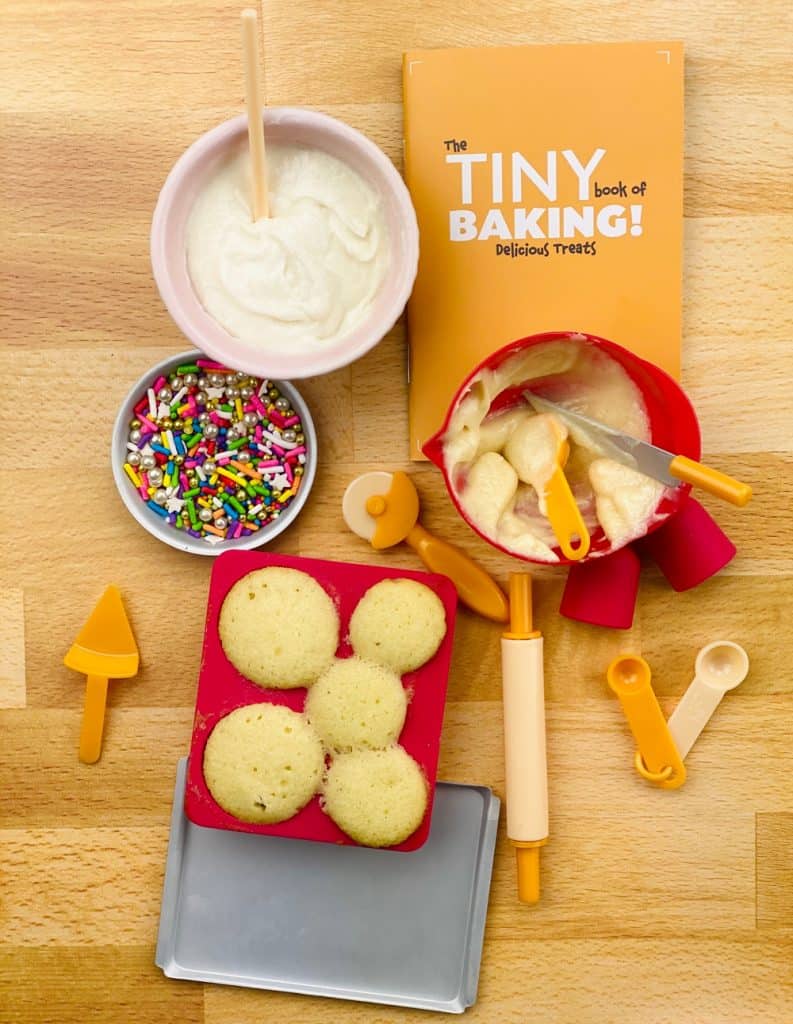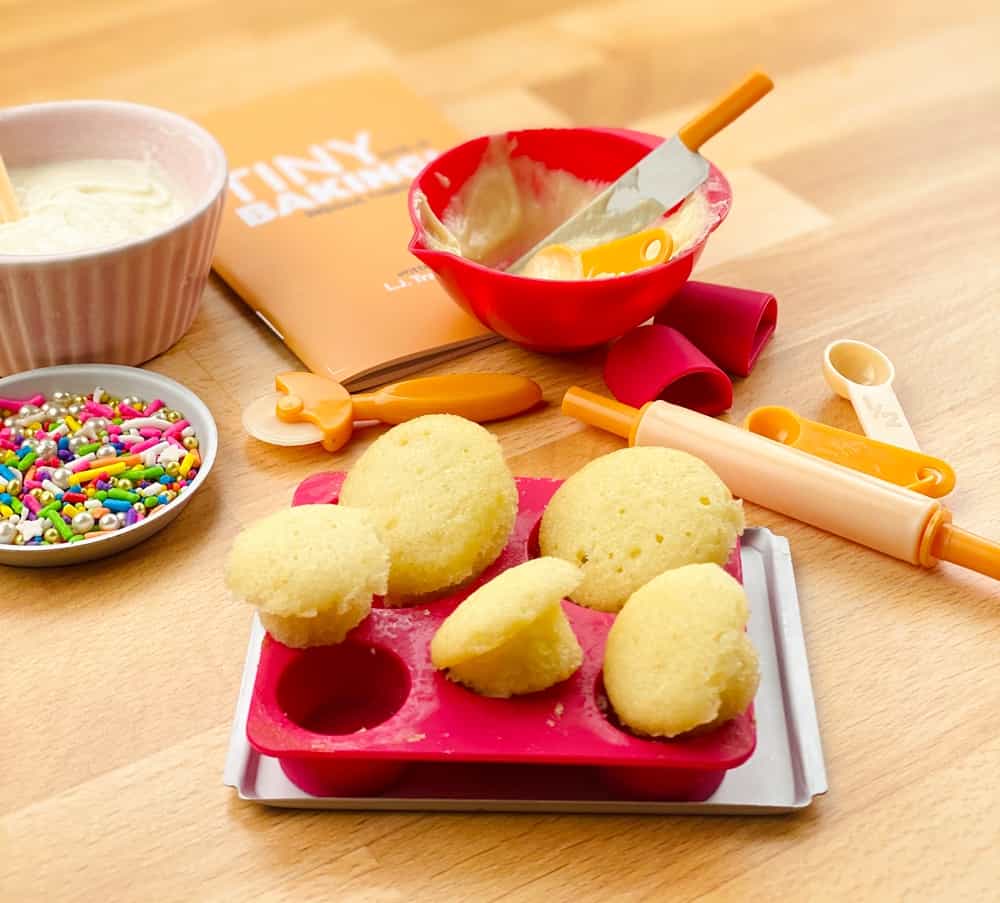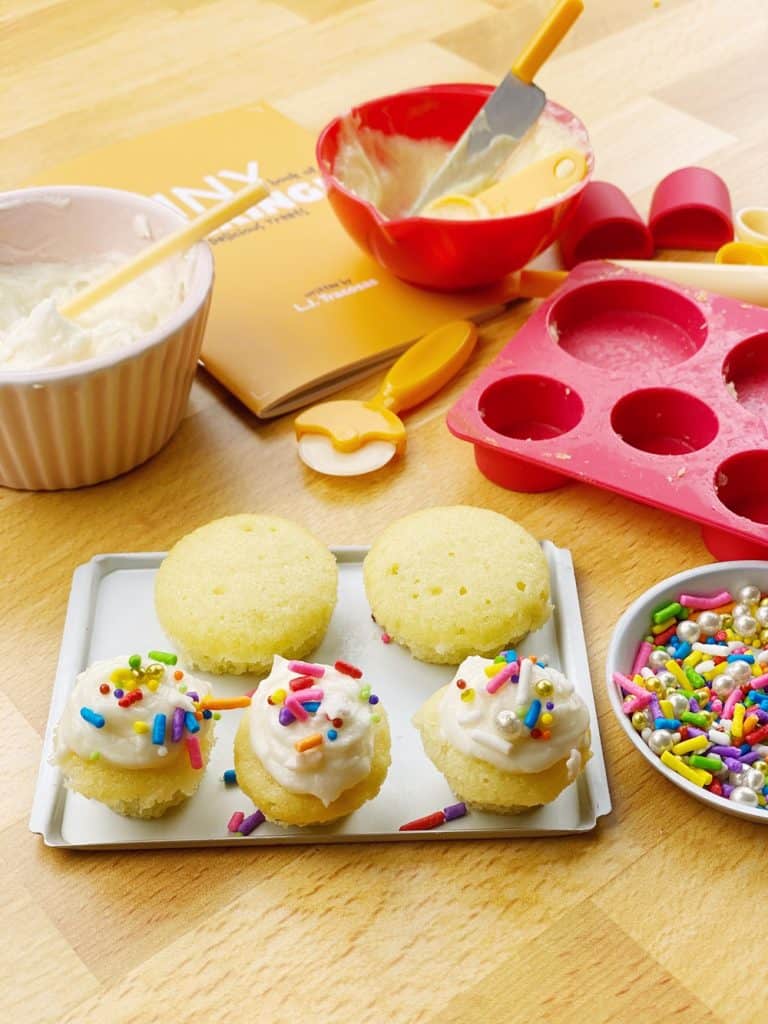 We've been playing with this so much since we got it and I have to admit that it makes a really great dessert! Everything is cooked perfectly, comes out of the pan without issue, and is a lot of fun to decorate as well.
If you're looking for a fun way to change up your typical baking regime and routine, this tiny baking kit is waiting for you to order. It's time to take playtime into a true dessert time as well!